In a wrongful death lawsuit, a representative of the decedent's estate (usually an immediate family member) is seeking damages from those who are responsible for the person's death. A person may be held responsible for both negligent and intentional acts.
The statute of limitations for wrongful death cases is usually within 1-3 years of when the death occurred. (In Illinois, the statute of limitations is 2 years from the date of death.) Consequently, it's important to hire a wrongful death attorney immediately to make sure your case is viable.
Request a FREE Case Evaluation
Proving a Wrongful Death Case
In order for a wrongful death case to be successful, the plaintiff must prove the following:
A death occurred
The death was caused by another person's negligent or intentional act
The death has caused financial loss
Those entitled to sue have survived
Understanding Damages in Wrongful Death Cases
Plaintiffs may sue for a variety of damages in wrongful death cases, including:
Pecuniary injuries – These are the primary type of damages in most wrongful death cases. Pecuniary injuries are financial losses including lost support, lost services, lost prospect of inheritance and losses due to medical and funeral expenses. Damages can also be awarded for loss of parental guidance and spousal companionship.
Survival Actions – In cases were there was a time lag between the victim's initial injury and death, damages may be awarded for pain and suffering.
Punitive Damages – When the person's death is the result of intentional wrongdoing, punitive damages meant to punish the defendant may be awarded.

If you have lost a loved one because of the negligence or intentional wrongdoing of another, the lawyers at Ankin Law Office can help you pursue a wrongful death case. Our attorneys are familiar with many different causes of wrongful death. We are skilled in handling difficult cases including those involving children and elderly decedents and those in which doctor-patient privilege is at issue. Contact us today for a free consultation to discuss your case.
There are many different potential causes for a wrongful death case. Essentially, the only requirements for a wrongful death lawsuit is that a death occurs for which someone else is responsible. Additionally, there must be survivors eligible to file a suit. Discussing your case with an experienced and knowledgeable attorney will help you determine if you have a case and how you can obtain the best possible outcome in your lawsuit.
Common Types of Wrongful Death Claims
Some types of wrongful death cases are more common than others. Here are some of the most common cases filed:
Medical malpractice – Tens of thousands of patients die each year from preventable medical mistakes. These mistakes can come in many forms including medication errors, diagnostic errors and surgical errors among others.
Unsafe pharmaceuticals – Many drugs have been shown to be harmful even after they have been approved by the FDA. Companies that hide the potential for dangerous consequences from taking their drugs can be liable for both injuries and fatalities.
Dangerous or defective products – Consumer products are often found to be dangerous or defective after they have already entered the market. When companies fail to remove dangerous products from commerce or to adequately warn users, they may be held responsible in product liability cases.
Motor vehicle accidents – Tens of thousands of people are killed each year in motor vehicle accidents. If an accident is caused by someone's negligent driving or by a defective vehicle, a wrongful death suit may be filed.
Toxic exposure – When the workers or the public are knowingly exposed to hazardous substances and those substances lead to death, survivors may be able to file wrongful death lawsuits.

Regardless of the cause of your wrongful death case, it's important to choose an attorney who is both knowledgeable and experienced in handling these cases. At Ankin Law Office, our attorneys are familiar with all kinds of wrongful death lawsuits. We work closely with our clients to help recover the maximum compensation and ease this difficult process. Contact us to schedule a free consultation.
Damages in wrongful death lawsuits are determined in large part by considering future earnings as well as care and nurturing for a family. Consequently, damages in cases involving children and elderly decedents can be particularly difficult to quantify. The unexpected loss of a child or an elderly parent is emotionally devastating, but the financial impact is less compelling in the eyes of the law. In order to obtain maximum compensation for your loss, it's important to hire an attorney who is experienced in handling wrongful death cases involving children and elderly decedents.
Damages for the Death of a Child
When a parent dies, the child (or representative for the child) can sue for loss of support and guidance. When a child dies, however, those damages are not available to parents. Parents can sue for a child's lost future earnings, but earnings potential in a child is more difficult to measure the younger the child is. If a child is already earning an income, that income can be used as a basis for future earnings. Other factors considered include:
The child's age, sex, health, habits, life expectancy and work expectancy
The parent's immediate loss of affection and companionship
Age, health and circumstances of the parent(s)
Damages for the Death of an Elderly Person
Cases involving elderly decedents have challenges similar to those involving children. If the decedent has already retired, his or her earnings potential is considered low. In these cases, surviving spouses have more substantial wrongful death claims than surviving children because the children of elderly people are usually self-supporting adults and are no longer considered in need of parental guidance. A surviving spouse who relied on the decedent's untransferable benefits may be able to sue for loss of support. Personal injury survival actions for the pain and suffering of the decedent prior to death may also be applicable.
If you have a wrongful death case that involves a child or elderly person, it's important to choose the right attorney. The attorneys at Ankin Law Office are knowledgeable about this particular area of wrongful death litigation. Contact us to discuss your case at a free initial consultation.
Compensation in Wrongful Death Cases
Most types of damages are not dependent on the cause of the wrongful death suit. Instead, they depend on the pecuniary loss caused by the death. Those who file a wrongful death lawsuit may be entitled compensation for:
Medical bills incurred by the decedent prior to death
Funeral expenses for the decedent
Loss of the decedents future income
Loss of the decedents benefits (pension, health insurance, etc.)
Loss of future inheritance
Loss of parental guidance when the decedent has surviving minor children
Loss of spousal companionship, protection and care
Pain and suffering of the survivors due to the trauma of losing a loved one
Pain and suffering of the decedent if an injury preceded the death
Punitive damages if the defendant's actions were intentional, malicious or particularly egregious.
Calculating Wrongful Death Damages
It is extremely difficult to place a price tag on a life lost. In a wrongful death case, the judge or jury considers numerous factors when calculating the amount of damages awarded. Such considerations include:
Past earnings history
Potential future earnings
The decedents health status prior to the accident
Life expectancy
How the decedent spent money
The decedent's contribution to the household

It is up to your lawyer to present your case in such a way as to get the maximum compensation for your loss. Often this requires the expert testimony of an economist particularly in calculating future earnings. Future earnings are typically calculated using "present value." The initial award for future earnings may consider the decedent's current income level plus expected pay increases between the date of death and expected retirement. That award, however, would be reduced to an amount, which if invested conservatively, would be equivalent to the initial award over time.
It's important to choose an attorney who is familiar with how wrongful death damages are calculated. At Ankin Law Office, our attorneys have years of experience securing maximum compensation for our wrongful death clients. Contact us to discuss what types of damages you can expect in your wrongful death case.
The issue of doctor-patent privilege often complicates wrongful death cases. Confidentiality between a doctor and patient is generally strictly enforced unless the patient waives privilege. If a patient dies without waiving confidentiality, the privilege may remain in tact. Without medical records, it can be very difficult to prove a wrongful death case. It's important to hire an experienced wrongful death attorney to help you secure all necessary evidence and prove your case.
Obtaining Medical Records for a Wrongful Death Case
Doctor-patient privilege exists to protect patients from public scrutiny of information shared for medical purposes. If a patient dies, however, his or her medical records may be essential to a wrongful death lawsuit. Who is permitted to waive doctor-patient privilege on behalf of the decedent varies from state to state. In most cases, however, the personal representative for the decedent (spouse, parent or child) may waive confidentiality. Doctors and hospitals often dispute waiving privilege particularly if medical malpractice is possible.
In some cases, a personal injury lawsuit can be filed in addition to a wrongful death lawsuit for the decedent's pain and suffering prior to death. Filing a personal injury or wrongful death lawsuit (or even just threatening one) may be enough to get doctor-patient privilege waived. Because the records are to be used in a legal action, they can be compelled by operation of law. In these cases, the medical records are usually central pieces to establishing the plaintiff's case.
Have a qualified lawyer working on your behalf can remove the barrier of doctor-patient privilege. The attorneys at Ankin Law Office are experienced in handling a wide variety of wrongful death cases and navigating the complex legal system. Our attorneys work closely with clients during this difficult time and help make the process of seeking compensation as smooth as possible. Contact us today to discuss your case at a free consultation.
Wrongful Death Resources & Links
Personal Injury Lawyers at Ankin Law:
Protecting the rights of injured people since 1940.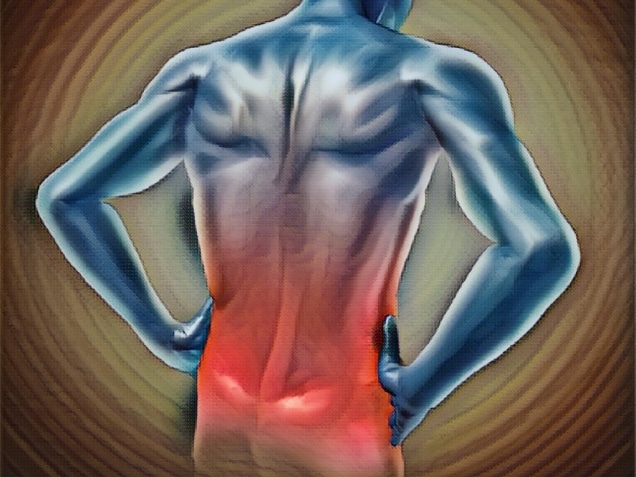 Workers' Compensation
Accident victims may be able to get a back injury settlement without surgery. The value of the settlement, however, will depend on the severity of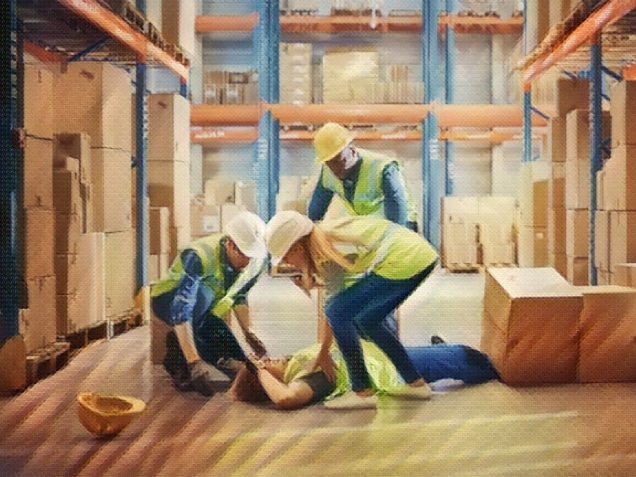 Workers' Compensation
A serious violation describes a situation where an employer is aware of a workplace hazard that could kill or injure employees but fails to take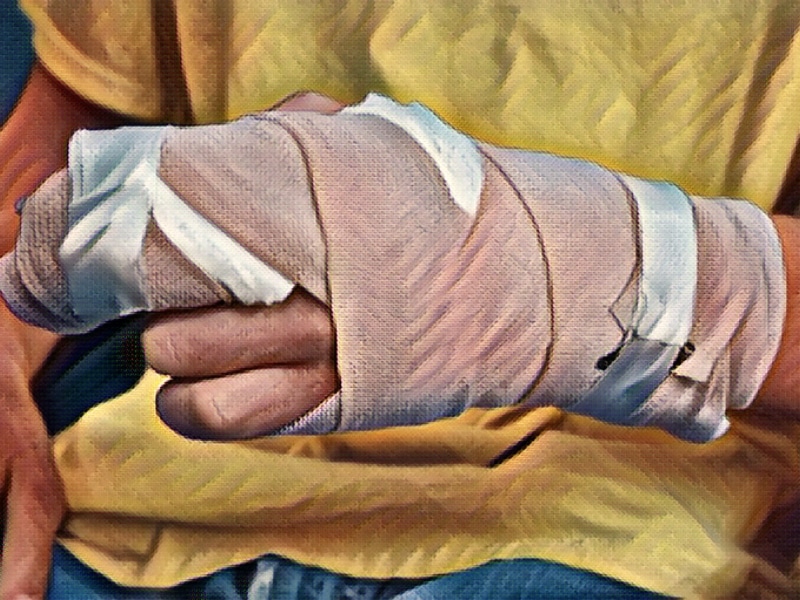 Workers' Compensation
If you or a family member has been injured at work and need a caregiver, you may be asking, "will workers' comp pay for a