Chicago Hospital Infection Attorney
Did you develop an infection in a Chicago hospital? You may have grounds for a medical malpractice claim. Hospital-acquired infections are often caused by germs that are spread because of medical negligence. When staff and medical professionals fail to follow proper sanitation procedures, they place vulnerable patients at risk. Patients may suffer severe illness and extensive damage to tissues. In the worst of cases, victims die. If you acquired an infection that was caused by negligence, the hospital infection attorneys at Ankin Law can help you collect compensation for your losses. Our law firm has recovered hundreds of millions of dollars in settlements and verdicts for our clients, and we know what it takes to help you win your case.
Contact the Chicago hospital infection lawyers at Ankin Law to get started with your case. Call 312-600-0000.
Request a FREE Case Evaluation
What Damages Are Available in Hospital Infection Cases?
If you developed an infection that was caused by the negligence or willful conduct of the doctors or medical staff handling your care, you may have a hospital infection claim. A hospital infection lawyer at Ankin Law can help determine if you may be able to recover compensatory damages for your injuries. The term "compensatory damages" is used to describe the money that is awarded to compensate you for your injuries.
A hospital-acquired infection is one that:
Occurred within 48 hours of admission to the hospital, or
Occurred up to three days after discharge from the hospital, or
Happened in a healthcare setting where you were admitted for a reason other than the infection in question.

Our law firm will work with medical experts to identify the cause of your condition. We will evaluate your post-operative care and medical records to determine who is responsible for your infection, and whether you can recover damages.
If your condition qualifies as a hospital-acquired infection, your medical malpractice lawyer will evaluate your losses to determine how much your case may be worth. Two types of compensatory damages are commonly awarded in hospital infection cases.
Also referred to as "actual damages", economic damages are monetary losses that were caused by your infection injuries. Economic damages in hospital infection claims frequently include:
Medical bills
Lost wages
Prescription medications
Medical equipment
In-home or nursing home care
Modifications to your home or vehicle

You will have the burden to prove your economic losses to receive compensation. Make sure to keep copies of your bills, receipts, and other documentation that's relevant to your condition. This will help your hospital infection attorney make sure all your expenses are included in your claim.
Non-economic damages are more complicated to quantify. These losses are subjective and do not represent a monetary expenditure. In hospital infection lawsuits, non-economic damages often include:
Physical pain and suffering
Permanent disability or disfigurement
Mental anguish
Future medical bills
Loss of earning capacity
Loss of consortium
Your lawyer will likely use the multiplier method, the per diem method, or a hybrid of the two methods to calculate the value of your non-economic losses.
Medical Malpractice Lawyers at Ankin Law:
Contact our Chicago hospital infection attorneys to find out how much your claim is worth.
Can You Sue the Hospital for Your Infection?
You may be able to sue the hospital for your infection if you can show that your condition was caused by a hospital employee's negligence. Hospital staff members owe a duty of care to their patients to apply the same level of care reasonable medical professionals would use in the same situation. If they fail to use reasonable care, and cause an injury or infection, the healthcare workers can be held liable. If the negligent party is an employee of the hospital where the infection was acquired, the facility may be liable as well. Our hospital infection lawyers will evaluate your case to determine:
Whether the Hospital Owed You a Duty of Care
In hospital infection cases, duty of care is usually easy to establish. Hospitals owe a duty of care to all of their patients. If you were a patient in the hospital, the facility and anyone who was involved in your care owed you a reasonable duty of care.
Whether the Hospital Breached Its Duty
Did the hospital fail to establish safety protocols to prevent infection? Did they use improperly sterilized medical equipment? Did they fail to properly clean the surgical site? Any failure to establish or follow proper procedures is a breach of duty.
Unlike compensatory damages that are intended to make the victim whole, punitive damages are designed to punish the insurance company. They also help prevent similar misdeeds in the future. Misconduct that warrants punitive damages in Illinois cases has generally been determined to have been malicious or reckless, without regard to the wellbeing of policyholders.
Whether the Hospital's Breach of Duty Led to Your Infection
Simply contracting an infection is not sufficient reason to sue the hospital. For the hospital to be liable for damages, you must prove that its breach of duty was the actual, proximate cause of your infection.
Whether You Suffered Actual Harm
You must show that the hospital's negligence caused you some type of harm. Your treatment records, and a medical expert's testimony, can help you demonstrate the injuries you suffered. Without a significant injury, there is nothing to recover.
Find out how much your claim may be worth. Call a Hospital Infection lawyer at Ankin Law for a FREE case evaluation.
Frequently Asked Questions About Hospital Infection Cases
1. What are the common types of hospital infections?
The most common hospital infections are caused by medical devices such as catheters, central lines, and ventilators. Surgical site infections are the next most common type of hospital infection. Patients can also get infections caused by Clostridium difficile, or C. diff, or infections caused by Methicillin-resistant Staphylococcus aureus (MRSA).
2. What if my infection is diagnosed after I leave the hospital?
If you discover that you have a serious infection within weeks of leaving the hospital, it is likely that you acquired your infection during your hospital stay or during follow-up treatment after you were discharged. A hospital infection attorney will review your medical records to determine if your medical care team failed to meet their duty of care, or if delayed diagnoses or treatment constituted medical negligence.
3. What happens if you get a hospital infection?
Hospital infections can cause severe illness, tissue damage, and even death. If you think your condition was caused by negligence, contact a hospital infection attorney as soon as possible for a free case evaluation.
"My lawyer had given me a lot of support in my injury, and really strived to make me feel like I was important. The assistant went above and beyond to answer the question that I had. Over all 5 stars and would go through them again if I'm injured "
Learn More About Hospital Infection Claims in Chicago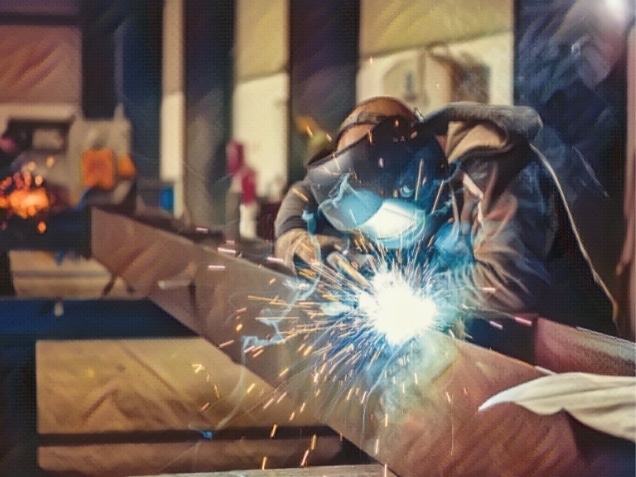 Workers' Compensation
When injured on the job as an employee, you will rely on workers' compensation insurance to cover damages, such as your medical bills. However, the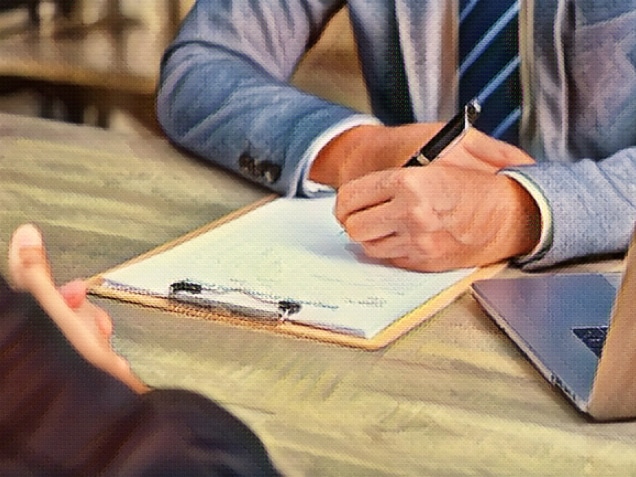 Workers' Compensation
Taking the right steps with the help of a workers' compensation claim checklist may help you successfully recover compensation after sustaining a work injury. Here,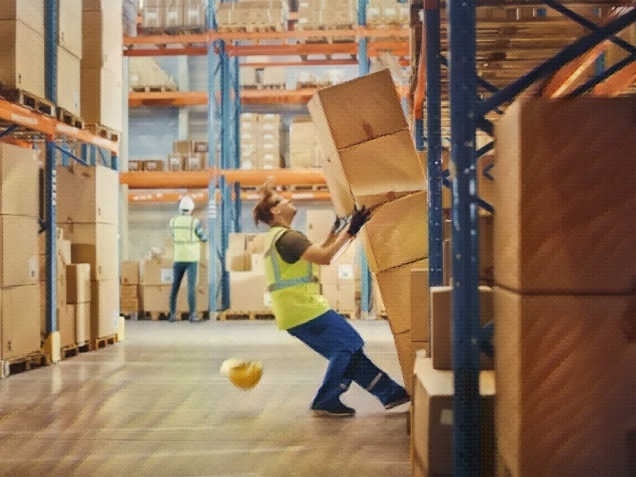 Workers' Compensation
Across the U.S., Amazon warehouses are putting workers at risk of injuries in the workplace. These warehouses comprise fulfillment centers that ship and receive goods, pack