Chicago Medical Malpractice Lawyer
If you were harmed by the negligence of a medical provider, Ankin Law can help. With over 100 years of combined experience representing the people of Illinois, our Chicago medical malpractice attorneys have earned a reputation for winning large settlements and jury awards for medical malpractice victims in Illinois.
We recognize the emotional and financial burden that healthcare provider negligence can bring to the lives of injured patients and their families. When healthcare professionals fail to meet the standard of care expected of them, and they cause harm or wrongful death to their patients, it is our mission to hold them accountable. We fight for maximum compensation for our clients, helping injured patients like you cover your medical expenses, lost wages, pain and suffering, and other damages.
We offer a free initial consultationto discuss the details of your case, assess its merits, and provide you with a clear understanding of your legal options.
Contact us today for your free case evaluation. Call (312) 324-6644.
Request a FREE Case Evaluation
Injured at the hands of a healthcare professional?
You need
Top Medical Malpractice Lawyers On Your Side
If you suffered injuries that were caused by medical negligence, it's vital that you seek advice and legal representation from a medical malpractice lawyer who has the experience, assertiveness, and resources to ensure that your rights are protected. At Ankin Law, our Chicago medical malpractice lawyers are dedicated to holding negligent healthcare providers accountable for their mistakes. 
Our Medical Malpractice Attorneys Have Recovered Hundreds of Millions of Dollars on Behalf of Our Clients
Our Chicago trial lawyers have developed a reputation for taking on some of the most challenging personal injury and medical malpractice cases in Illinois – and winning. We have recovered hundreds of millions in settlements and verdicts for our personal injury and medical malpractice clients.
$10M as co-counsel for misdiagnosis resulting in above-the-knee leg amputation. 2021
$6M as co-counsel for a client who suffocated and died while cleaning her tracheotomy. 2016
$5.6M as co-counsel for anesthesia death. 2015

$4.4M Trial verdict for misdiagnosis of a minor. 2007
We handle medical malpractice cases in Chicago, Cicero, Chicago Heights, Schaumburg, Joliet, Waukegan, Wheaton, Naperville, Elgin, Morton, Bartonville, Eureka, Bloomington, Galesburg, and the surrounding communities.
We Are the Malpractice Attorneys Chicago Trusts
"Highly Recommended!! Did an awesome job helping my Husband with his case. Very professional and always getting back to us with an answer. Karolina, thank you for all your help on always getting back to us when we had questions. Definitely will go back if I needed a lawyer again. Very patient with us and did not pressure us at all!"
Protecting the rights of injured people since 1940.
What Is Medical Malpractice?
Medical malpractice (also referred to as medical negligence) happens when a medical care provider fails to comply with the standard of care expected in the healthcare setting. Malpractice includes acts or omissions that lead to misdiagnosis, failing to provide appropriate treatment for a condition, or a delay of treatment that leads to personal injury or wrongful death for the patient. 
Medical negligence or malpractice may occur in a variety of situations. It can happen when: 
A patient is not properly cared for prior to, during, or after surgery. 

Test results are misinterpreted or tests are not performed properly. 

Medicine is improperly prescribed or incorrectly administered

Treatment does not follow the same standards that other medical professionals in the same circumstances would have followed.
Common Examples of Medical Negligence Seen by Chicago Medical Malpractice Law Firms
Hospital malpractice – Hospital staff may fail to perform diagnostic testing or follow up on test results, ignore safety guidelines that require them to sanitize equipment or wash their hands, use defective medical equipment, or diagnose and treat patients for the wrong medical condition. When hospital staff members like nurses and aides, physician assistants, medical technicians, or others engage in negligent behaviors or their care is substandard, patients may have a medical malpractice case. The healthcare facility may be held liable for negligence under the legal theory of vicarious liability. 

Surgical errors – About 24% of medical malpractice cases filed are connected to surgical errors. Wrong-site surgeries, retained foreign objects such as surgical instruments and sponges, performing the wrong surgery and causing damage to organs or nerves are all common examples of surgical malpractice.

Emergency room malpractice – Medical mistakes are common in the high-pressure environment of the emergency room. When emergency room professionals fail to provide the level of care expected and injuries or death occur, they can be held accountable. Providing the wrong treatment, failing to diagnose a heart attack, stroke or other life-altering or life-threatening condition, and failing to order crucial diagnostic tests are common emergency room errors.

Substandard care – Medical professionals have a responsibility to provide their patients with quality care. When they fail to provide the same level of care that other medical professionals faced with the same circumstances would have provided, they can be held liable for errors made in diagnosis, birthing processes, prescriptions, treatment and surgical procedures.

Diagnostic errors – Mistakes made when interpreting tests or evaluating a patient's symptoms, and failing to explore all possible health conditions, may lead to a delay in diagnosis and accurate treatment. When diagnostic errors cause serious injuries or death, professionals can be held liable.

Medication errors – Giving a patient the wrong dose, failing to administer prescribed medication, or prescribing the wrong medication can cause irrevocable harm to the patient. These errors can be attributed to medical staff or pharmacists.
What You Should Know About Medical Malpractice Lawsuits
Filing a medical malpractice lawsuit can help ensure that medical doctors, dentists, specialists, psychiatrists, nurses, hospitals and facilities, and other healthcare providers are held liable for their incompetence, mistakes or negligent actions that cause injuries to you or your loved ones. A settlement or jury award can help you get your medical bills paid, replace your lost income, and compensate you for your pain and suffering.
Who Can Be Held Liable in Medical Malpractice Claims and Lawsuits?
Various types of medical providers can be held liable in medical malpractice cases in Chicago. Common types of defendants include medical professionals like:
Doctors

Surgeons

Nurses

Anesthesiologists

Dentists

Midwives



Hospitals, clinics, government-run healthcare facilities, birthing centers, surgical centers and other types of facilities whose negligent or substandard care causes injury or death to patients can also be held accountable for medical malpractice.
Requirements for a Successful Medical Malpractice Lawsuit
For a healthcare provider to be held liable for injuries or fatalities, four elements must exist. 
Duty of Care:

Your medical malpractice attorney must show that the medical professional or facility owed a duty of care to the victim. This is typically established by showing the existence of a provider-patient relationship.

Breach of Duty:

Your lawyer will present evidence to demonstrate that the medical professional or healthcare facility provided substandard care when providing treatment to the patient. Testimony from medical experts is almost always required.

Causation:

The healthcare provider's failure to provide appropriate care to the patient must have caused the injuries suffered by the patient. Again, expert testimony by other relevant medical professionals is typically required to prove this element

Damages:

It is not enough to show that the medical provider provided substandard care. Substantial injuries must have been sustained due to the healthcare provider's medical mistake or negligence for your medical malpractice claim to be viable.
Getting Medical Treatment After Medical Malpractice in Chicago
Chicago was ranked as the 54th best city in the United States for hospital quality and overall quality of healthcare. Although the city is home to some of the best medical providers in the world, it's also host to a multitude of negligent doctors, nurses, and other healthcare professionals and facilities. In fact, Medicare ranked three prominent Chicago hospitals with the lowest, one-star grade. 
As a victim of medical malpractice, this is especially alarming. You've already suffered harm at the hands of a healthcare professional you trusted, so it's even harder to trust someone with your medical care. Whether you receive treatment at the best, or the worst hospital, the risk of medical malpractice is real. 
Some of Chicago's most highly-regarded medical facilities include:
Northwestern Memorial Hospital

Rush University Medical Center

Loyola University Medical Center

University of Chicago Medical Center

Advocate Christ Medical Center

Northwestern Medicine Central DuPage Hospital

Advocate Lutheran General Hospital

Alexius Medical Center

NorthShore Evanston Hospital

Alexian Brothers Medical Center
A Chicago Medical Malpractice Attorney Can Help You Recover
Every year, nearly 100,000 patients die as a result of preventable medical mistakes. Countless other victims are severely injured. The consequences of medical malpractice are often catastrophic. 
Winning financial compensation through a successful medical malpractice claim or lawsuit can help ensure injured patients like you have access to the resources they need to recover emotionally, physically, and financially. 
Malpractice victims should never have to pay for the negligence of their healthcare providers. Our Chicago law firm helps ensure that patients receive appropriate financial compensation for the damages they suffer. In Illinois, there is no cap for medical malpractice damages. 
Negligent healthcare providers can be held liable to pay financial compensation for:
Future medical bills.

When medical negligence occurs, patients are often left with physical or emotional conditions that require extensive, ongoing treatment, specialized equipment,  and/or round the clock care. Over the course of a lifetime, medical costs can skyrocket. 

Lost wages.

Medical errors or negligent acts frequently leave disabling injuries in their wake. Many victims find themselves unable to return to work, placing their financial security in jeopardy. When family members are financially dependent on mom, dad, or a spouse, and that person dies because of medical malpractice, the loss of income, healthcare coverage, and other benefits can be catastrophic.

Physical pain and suffering.

The amount of pain and suffering that is awarded in a medical malpractice case is largely dependent on the severity of injuries and how they impact the victim's daily life. Medical providers can be held liable for the physical pain and suffering their acts or negligence caused. 

Wrongful death.

In many cases, medical negligence leads to a victim's wrongful death. Surviving family members can recover compensation for the loss of companionship, loss of financial support that the deceased provided (and was expected to provide in the future), funeral and burial expenses and more.  

Loss of enjoyment of life.

A victim of medical negligence is often prevented from doing the activities they enjoyed prior to the incident. Activities like participating in sports, playing with the kids, enjoying a family vacation, or even taking an evening stroll can suddenly turn into a distant dream. In some cases, pain and discomfort make even the simplest tasks almost unbearable. Our medical malpractice attorneys understand the seriousness of loss of enjoyment, and we ensure that this element is properly evaluated when award amounts are calculated.

Loss of consortium.

The spouse of a person who is seriously injured or killed because of medical malpractice can recover damages for the loss of marital benefits. Loss of affection, loss of emotional support, and loss of sexual relations are often experienced by spouses of malpractice victims. 
What Sets the Medical Malpractice Lawyers at Ankin Law Apart from the Rest?
Our medical malpractice attorneys in Chicago provide superior service and personal attention to every case. You're not just another number at Ankin Law. You're family. 

If you can't come to us, we'll come to you. When you hire our malpractice law firm, an attorney will meet with you to discuss your case in the privacy of your own home, hospital room, or another agreed upon location.

Our Chicago medical malpractice lawyers have access to a vast network of experts who can help uncover medical mistakes, determine negligence and provide compelling testimony about the cause and severity of your case. With their help, we expose every aspect of the circumstances that led to your injuries, holding negligent healthcare providers responsible.

Retaining the services of our medical malpractice law firm won't cost you anything up front. Legal representation is on a contingency basis, and you won't pay any attorney fees unless we win.

We have a strong track record of obtaining successful results for injured victims in Chicago. Client testimonials and case results speak for themselves.
Why File a Medical Malpractice Claim?
Medical malpractice lawsuits send a message to healthcare providers that medical mistakes will not be tolerated. While successful plaintiffs can recover significant amounts of monetary compensation, they also enjoy the satisfaction of knowing that they helped to prevent similar acts from happening to someone else. 
FAQs About Medical Malpractice in Chicago
How much will a medical malpractice lawsuit cost me?
Our team provides a free initial consultation to malpractice victims, and we can go over the estimated cost of your case when we meet. We offer legal representation to malpractice victims on a contingency basis, and our fees are subtracted from your settlement or jury award. You won't pay anything unless we win your case.
How long do medical malpractice lawsuits usually take?
The length of time it takes for a malpractice lawsuit to resolve is impacted by various factors. If medical negligence is obvious, and medical evidence is readily available, your claim will move faster through the system. Depending on whether a lawsuit is settled out of court or a full trial progresses, it can take weeks, months, and often years to resolve a malpractice case.
How much money can I recover for my injuries?
There is no cap on medical malpractice damages in Illinois. Awards are typically determined based on the severity of injuries and losses, and the impact they have on a victim's life. If you suffered a severe personal injury at the hands of a medical professional, or your loved one is the victim of wrongful death caused by medical negligence, your attorney can estimate the value of your claim during your free consultation.
If you have been injured: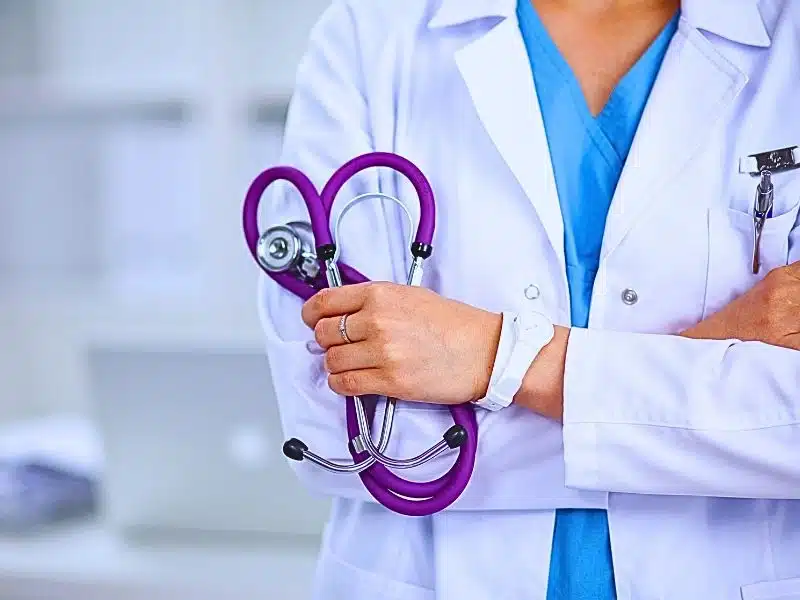 Medical Malpractice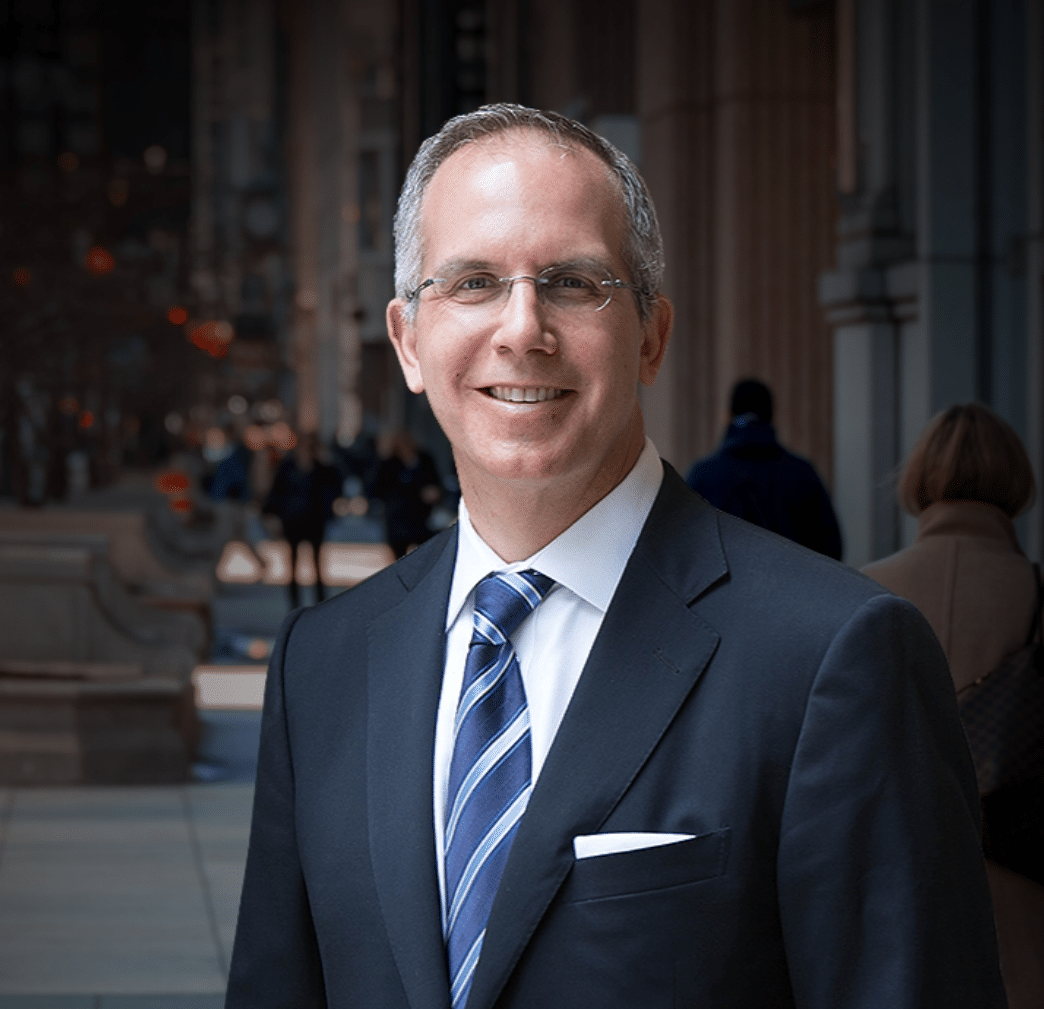 In Illinois, a misdiagnosis of stroke and other medical conditions may be considered medical negligence and grounds for a lawsuit against the patient's physician. Patients who have serious health conditions and are misdiagnosed are prevented from getting the proper medical treatments they need to improve. As a result, these patients can face worsening health conditions that lead to permanent injuries, disabilities, and death.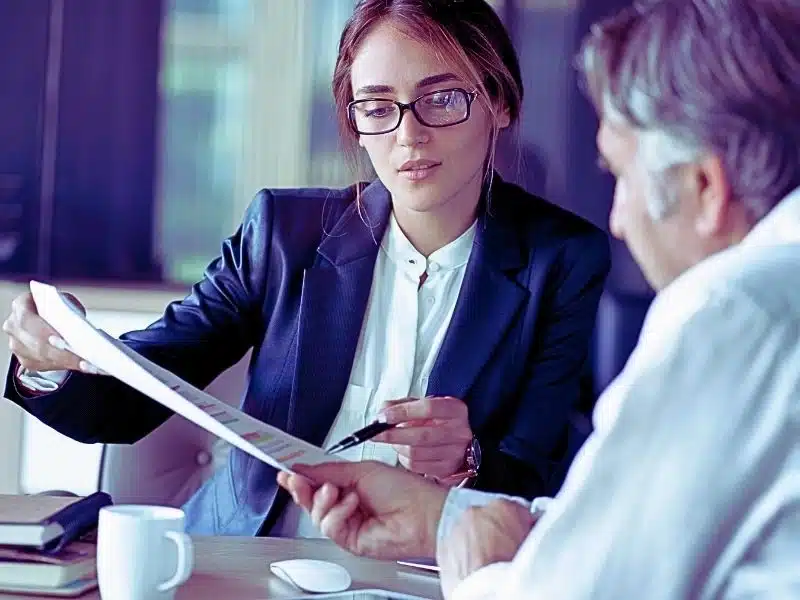 Medical Malpractice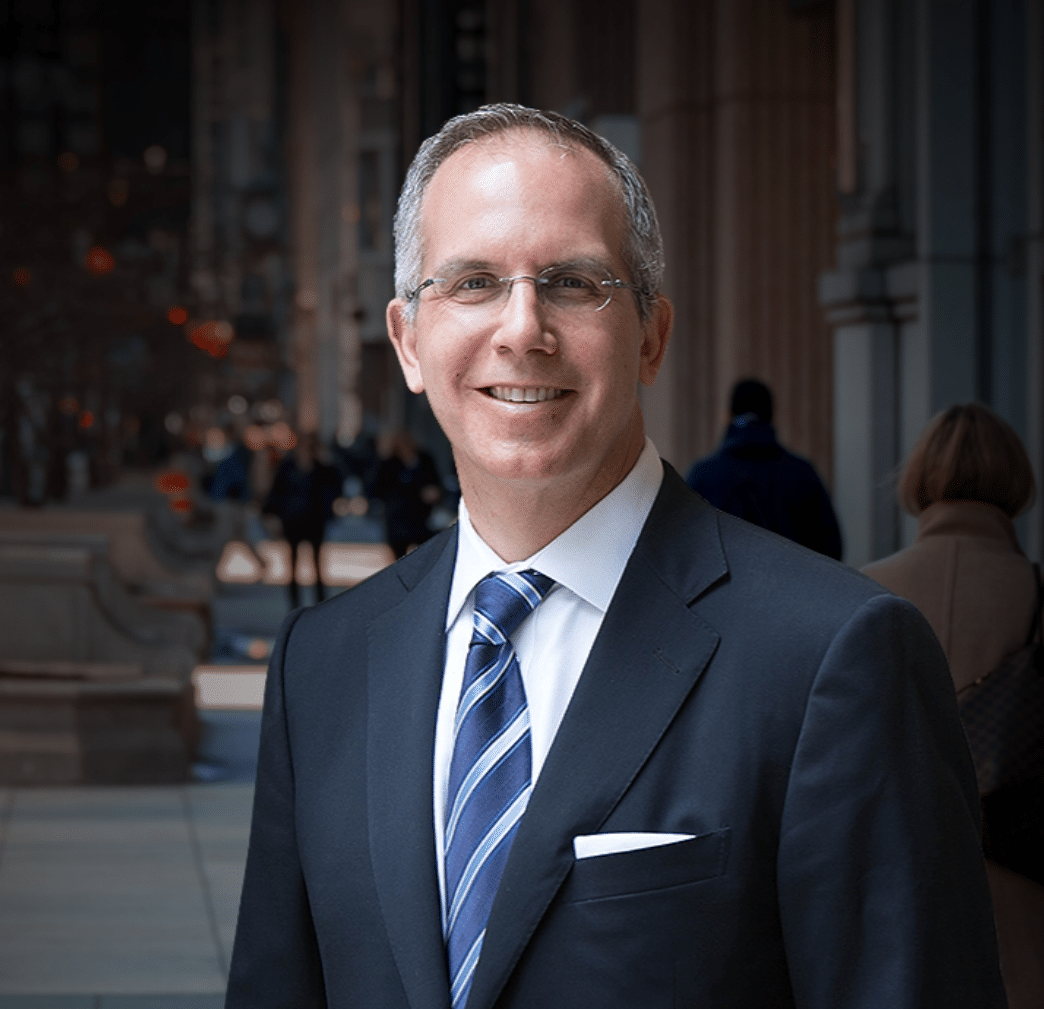 If a doctor or another care provider's negligence causes an injury, it's important to know how to file a medical malpractice claim in Illinois to recover compensation and hold the liable party accountable.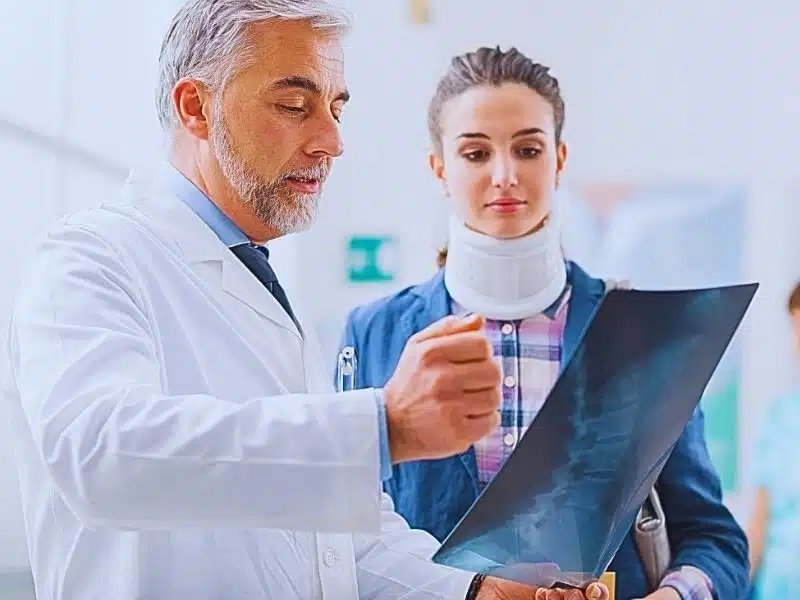 Medical Malpractice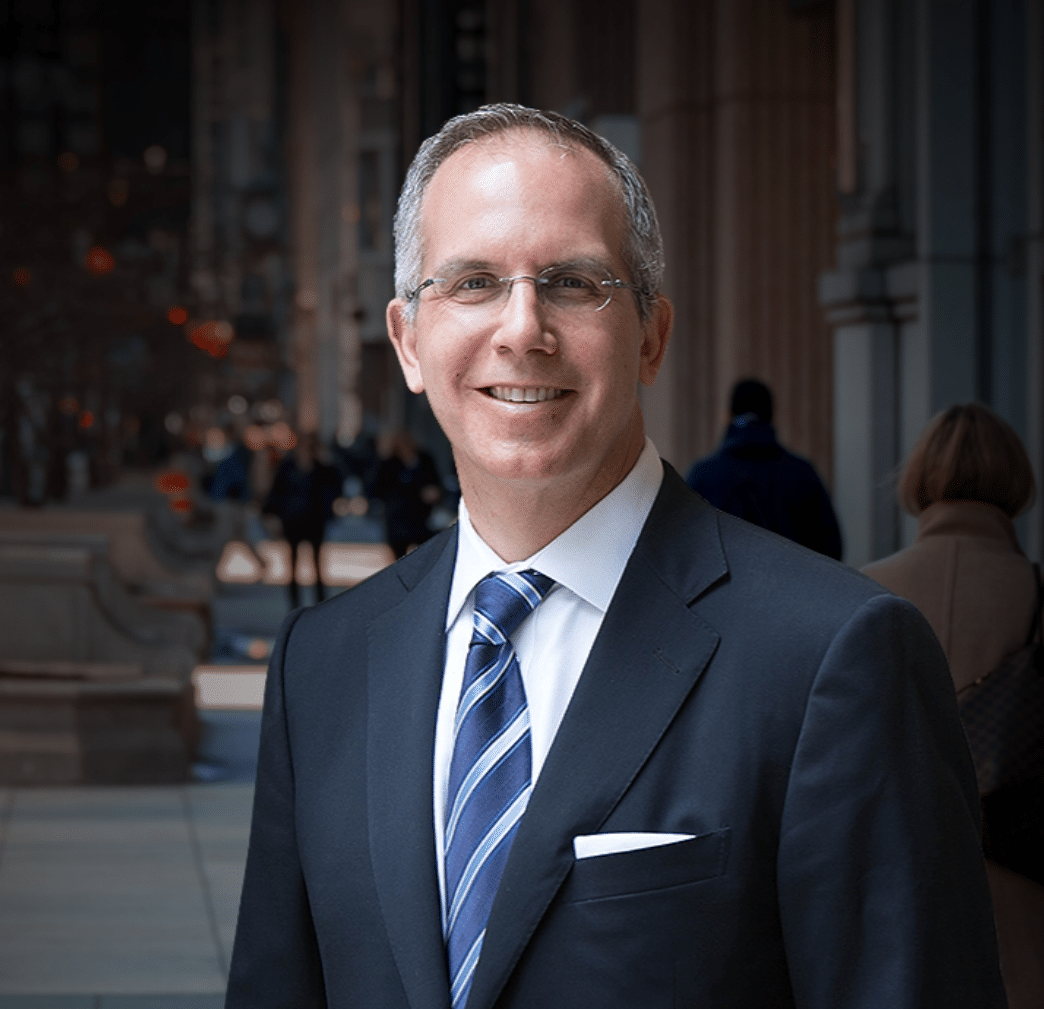 Following any instance of medical malpractice, it's important for victims to seek medical treatment from other professionals to begin the recovery process and obtain medical records proving the nature of their injuries. Getting medical treatment after medical malpractice can provide a patient with crucial evidence for his or her case.