Medical Malpractice Lawyer
Our Medical Malpractice Lawyers can help if you have suffered harm through the errors or negligence of a hospital or medical professional.
If you've been injured, we can help. Contact us today to get your free consultation.
Request a FREE Case Evaluation
Illinois Medical Malpractice Lawsuits
If you have been the victim of a medical mistake, you may be entitled to financial compensation to cover medical costs, loss of wages and medical care. Cases involving medical malpractice include the following:
Hospital Malpractice  – Hospital staff may fail to follow up on test results, ignore safety guidelines such as washing hands, or diagnose and treat patients for the wrong medical condition.
Surgical Errors – These include wrong-site surgeries, retained foreign objects such as surgical instruments and sponges, wrong surgeries performed and causing damage to organs.
Emergency Room Malpractice – Involves failure of duty of care to patients by medical staff resulting in wrong treatment, aggravation of current health condition and misdiagnosis.
Sub-standard Care – Medical professionals have a responsibility to provide their patients with quality care. Includes errors made in diagnosis, birthing processes, prescriptions, treatment and surgical procedures.
Diagnostic Errors – Mistakes made in reading tests, evaluating a patient's symptoms and failure to explore all possible health conditions may lead to a delay in diagnosis and accurate treatment.
Medication Errors – Giving a patient the wrong dose or prescribing the wrong medication can cause irrevocable harm to that patient. These errors can be attributed to medical staff or pharmacists.
Medical Malpractice Lawyers at Ankin Law:
Protecting the rights of injured people since 1940.
What is Medical Malpractice?
When you seek medical treatment for yourself or a family member, you trust that the doctor or hospital will provide you with the right answers and care needed. However, some doctors and medical facilities fail in this responsibility through negligence or mistakes. If you or a family member has been the victim of errors made by medical staff, you have the right to seek financial compensation for the damages caused. This is referred to as medical malpractice and includes personal injury claims as well as claims of wrongful death if the malpractice resulted in the loss of a loved one.
Medical malpractice can be complicated as you must prove that the medical facility or staff intentionally or negligently acted in a manner which caused harm. A hospital may have failed to follow up on a test that showed you had an early stage of lung cancer or a nurse's failure to monitor your condition and administer the appropriate medication led to your baby's cerebral palsy.
What Should I Do If I Have Been Injured By A Medical Professional?
Time is of the essence when it comes to filing a medical malpractice claim and one of the first things you should do is contact a medical malpractice attorney. The lawyers at Ankin Law have many years of experience in handling cases involving medical mistakes. They can investigate the contributing factors and then negotiate on your behalf to help you receive appropriate compensation.
If you have suffered harm through the errors or negligence of a hospital or medical professional, contact us today to learn more about your rights and options.
Illinois Medical Malpractice Attorneys
If you've been in an accident, our attorneys will help you get the compensation you need and deserve. Call us now for a free, no obligation case evaluation.
If you have been injured:
Medical Malpractice
Common dental malpractice settlement amounts in Chicago vary significantly depending on the severity of the victim's injuries. According to Medical Protective, the average value of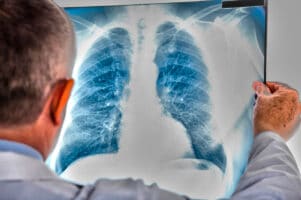 Medical Malpractice
If a misdiagnosis results in harm or injury to a patient, the patient can file a medical malpractice claim with a lawyer to recover compensation
Medical Malpractice
Medicare patients who go to rehabilitation hospitals and centers have a high rate of preventable injuries caused by improper care and treatments. Rehabilitation Injuries can