Chicago Workers' Compensation Lawyer
Our lawyers are highly experienced in negotiating and litigating workers' compensation claims. With our help, you're more likely to get the settlement you deserve.
If you've been injured in the workplace,
Contact us to discuss your claim.
Request a FREE Case Evaluation
Workers' Compensation Benefits Available for Injured Workers
A variety of types of benefits are available to Chicago workers who were injured on the job. Depending on the severity of your work-related injuries, these benefits may cover everything from a portion of your lost wages and medical bills to permanent disability or vocational rehabilitation. Even if your employer's workers' compensation insurance is paying on your claim, the company may not be providing you with all of the benefits you are entitled to receive. Some of the benefits available to injured workers in Illinois include:
Lost Earnings
If you are unable to work for more than three days because of your work-related injury, you are entitled to receive a portion of your lost earnings while you recover. In Illinois, you may be entitled to receive up to 66-⅔ % of your weekly wages. If your injuries allow you to work, but you must take a lower-paying job or work fewer hours, you may be entitled to receive a wage differential equal to ⅔ of the difference between the average weekly wage you would have received had your accident not happened and your current earnings.
Medical Bills
Under the Illinois Workers' Compensation Act, your employer is required to pay for all of your reasonable and necessary medical expenses associated with your workplace injury. This includes medications, equipment, physical or mental rehabilitation, surgery, hospital care, and more. No deductible or co-insurance is required.
Workers' Comp Lawyers at Ankin Law:
"What is Workers' Compensation?"
Howard answers the most common questions
Vocational Rehabilitation Benefits
If your workplace accident has caused you to be unable to perform your pre-injury job duties, you may be entitled to receive vocational rehabilitation benefits. These benefits may include education, training, job counseling, or other assistance to help you continue to be part of the workforce. If you receive vocational rehabilitation benefits, you may also be entitled to maintenance benefits while you are enrolled in an approved program.
Permanent Total Disability Benefits
After you have reached maximum medical improvement (MMI), your doctor will determine if your work-related injury has left you with a permanent impairment, and if so, to what extent. If it is determined that you are unable to perform any type of work, or that you lost the use of both of your hands, arms, feet, legs, eyes, or any two of the above, you will be considered to be permanently and totally disabled. Permanent Total Disability Benefits (PTD) are payable for the rest of your life.
Permanent Partial Disability Benefits
If your work-related accident caused a permanent injury to some part of your body and you are found to be unable to perform some of the activities you could perform before your accident, you may be entitled to Permanent Partial Disability (PPD) benefits. In Illinois, this may include scheduled loss-of-use awards, unscheduled awards, wage differential benefits, or disfigurement benefits.
Scheduled Loss-of-Use Awards: Illinois uses a schedule to determine the amount of benefits workers with listed injuries are entitled to receive. If you've lost the use of a listed body part, you may be entitled to receive an award equal to 60% of your pre-accident average weekly wages, multiplied by the number of weeks shown in the schedule.
Unscheduled Awards: If your work-related accident caused a permanent disability that is not listed on the schedule, your award will be determined based on your disability rating (which corresponds to a percentage of 500 weeks) multiplied by 60% of your pre-accident average weekly wages.
Wage Differential Benefits: If you are still able to work, but your injury has caused you to earn less than your pre-accident earnings, you may be entitled to receive up to ⅔ of the difference between your pre-injury wages and your current earnings. Wage differential benefits will continue for five years or until you reach age 67 – whichever occurs later.
Disfigurement Benefits: You may be entitled to receive up to 60% of your pre-accident wages for up to 162 weeks if your accident resulted in a serious permanent disfigurement that is readily apparent to the public.

Death Benefits
If you are a qualifying family member of a worker who was killed on the job in Illinois, you may be entitled to receive death benefits. These benefits may include payment of ⅔ of your deceased loved one's average weekly wage up to a maximum of $500,000 or 25 years, whichever amount is greater. An additional $8,000 in burial benefits is awarded to the person who incurred the cost of your loved one's burial.
Protecting the rights of injured people since 1940.
What Is Workers' Compensation in Illinois?
The first workers' compensation law in Illinois was enacted in 1912. The law was meant to provide injured workers and surviving family members of those who were killed on the job with a surefire means to obtain compensation for the financial impact caused by workplace accidents or exposures. In return, employers who carry the insurance are granted immunity from personal injury lawsuits – even if the employer's negligence contributed to the injury. The no-fault system also protects the injured employee, granting him or her the right to receive benefits even if the victim's actions caused the accident.
There are a few exceptions to the rule, however.
Intentional misconduct of the employer: If your employer's intentional acts caused you to sustain injuries while on the job in Illinois, you have the right to bring a civil suit against the employer or accept workers' compensation benefits. You cannot accept both forms of compensation, however. For an injured worker to avoid the dismissal of a personal injury lawsuit based on exclusive remedy, it must be alleged that the injury sustained was the result of an intentional tort, not an accident.
Employer's lack of required insurance: If your employer failed to maintain the workers' compensation insurance required under the Illinois Workers' Compensation Act, you have the right to file a personal injury lawsuit against the employer to recover for your losses.
Latent injuries: In May of 2019, the Illinois Workers' Compensation Act and the Workers' Occupational Diseases Act were amended, allowing workers who are diagnosed with work-related latent injuries to sue their employers directly in civil court if the injuries manifest after 25 years.
Self-inflicted injury or death: If the employee commits an intentional act that causes his or her workplace injury, his or her losses are not compensable.
Employee's violation of the law: If an employee is injured while violating the law, those workplace injuries are not compensable.
Employee Intoxication: No workers' compensation benefits are payable if the employee was intoxicated (alcohol or drugs) when the injury occurred and the intoxication was the proximate cause of the worker's injury or death.
Workers' Compensation Videos
"Great, professional service that I would recommend to anyone who has been injured."
What to Do if You Were Injured on the Job in Chicago
If you sustained accidental injuries that arose out of and in the course of your employment, there are a number of steps you must take to ensure you are appropriately compensated for lost wages and medical bills. If you fail to follow these steps, you could be barred from recovering for your losses.
Report Your Injuries to Your Employer – Under the Illinois Workers' Compensation Act, you have just 45 days from the time of your accident to notify your employer that you were injured. If you fail to notify your employer within the allotted 45 days, your claim will likely be barred and you will not be able to recover compensation for your losses. While you are permitted to inform your employer orally, our workers' compensation lawyers recommend that you provide written notice of your injuries. This ensures that you have hard evidence that notification was provided on time.
Seek Medical Assistance Right Away – It is imperative that you seek medical attention as soon as possible after a workplace injury or exposure. This applies even if you don't initially believe that you've been seriously injured since the severity of some injuries may not be apparent for hours or even days after the accident. The American College of Emergency Physicians asserts that the first 60 minutes after an injury occurs are the most crucial in determining your recovery. Even if your employer has a network of preferred providers for workers' compensation cases, you have the right to obtain the medical treatment you need right away. If you are severely injured, call an ambulance or go to the nearest emergency room or urgent care clinic.
Inform Your Medical Team About the Circumstances of Your Injury – It is important to inform your treating physician about the nature and circumstances of your injury. Notifying your medical team that you were injured at work ensures that billing correspondence is sent through the proper channels.
Document the Injury as Accurately as Possible – It is also important to document your workplace injury as thoroughly as possible. Your co-workers, supervisors, and/or any other witnesses may be able to assist you by taking photos or videos of the scene and any equipment or vehicles that were involved in your accident. Gathering this evidence can help your workers' compensation lawyer ensure your case is successful.
Ensure Your Employer Submits the Injury Report – If you were injured on the job in Illinois, your employer is required to submit an injury report to the Illinois Workers' Compensation Commission. The report should contain detailed information about your accident and should include your personal information, when and where the accident happened, how you were injured, and what injuries you sustained.
Contact a Workers' Compensation Lawyer in Chicago – Seeking help from a workers' comp lawyer in Chicago is the best way to ensure that your rights are protected and you are fully compensated for your injuries. Our work injury lawyers offer free consultations to discuss your case, answer any questions you might have, and offer legal advice about how to proceed after your accident.
Be Discreet – Insurance companies will stop at nothing to avoid paying a work injury claim. They may have investigators review your social media posts, come to your home, or even follow you to places you frequent.
Know Your Rights – It is illegal for your employer to harass, threaten, or punish you for filing a workers' compensation claim. If your employer withholds a promotion or terminates your employment because you filed a claim, your employer is breaking the law.
The Workers' Compensation Attorneys at Ankin Law Can Help You Recover
The Chicago workers' compensation lawyers at Ankin Law have a record of excellence. With a 99% success rate in personal injury, workers' compensation, and Social Security Disability cases, our team is results-driven, experienced, and knows what it takes to help you recover
"If I'm hurt at work, do I still get paid?"
Howard answers the most common questions
Protecting the Rights of Injured Workers in Chicago
Work-related accidents and illnesses are common throughout the United States, especially in certain industries. To help protect injured workers, Illinois and many other states require employers to participate in the workers' compensation insurance system. Workers' comp insurance premiums are paid for by your employer. When a workplace accident happens and a claim is successful, the insurance company pays for the victim's medical bills and losses – not the employer.
The workers' compensation system is designed to help compensate injured workers and their families if a workplace accident or exposure causes them to suffer losses. While the system was intended to be straightforward, it doesn't always work that way.
Over the years, insurance companies have looked for loopholes in the workers' compensation system that allow them to minimize payouts, coerce workers into accepting settlements that are significantly less than their losses, or even deny work injury claims completely. Our workers' compensation attorneys are here to close those gaps.
Filing a Third-Party Lawsuit After a Work Injury
If a third party contributed to your work-related accident, you may be able to file a third-party personal injury lawsuit to recover additional compensation for your losses. Since personal injury lawsuits enable injured victims to collect benefits that are not available within the workers' compensation system, your settlement could be substantial.
Examples of third-party liability in work-related injury claims include:
Motor Vehicle Accidents: If you were injured in a motor vehicle accident while performing your work duties and another driver was negligent, you may have a third-party claim.
Defective Products: If faulty equipment, machinery, or dangerous products contributed to your workplace injuries, the manufacturer can be held liable.
Toxic Substances: If you were injured by toxic substances, the manufacturer or distributor may be liable for damages.
Contractors: If another contractor working on your job site caused your injuries, you may be able to recover damages by filing a third-party lawsuit.
Illinois Workers' Compensation Attorneys
If you've been in an accident, our attorneys will help you get the compensation you need and deserve. Call us now for a free, no-obligation case evaluation.
Industries with Special Worker Protection Laws
Some Chicago workers are covered under different worker protection laws. If you are a railroad worker, a Chicago police officer or firefighter, or you perform your work duties on the waterways of Illinois, you may be covered under the following programs instead of the Illinois Workers Compensation System.
FELA
The Federal Employers' Liability Act, commonly referred to as FELA, is designed to cover railroad workers in Illinois. Unlike filing a claim within the no-fault workers' compensation system, bringing a work injury claim under FELA requires that the injured worker prove that the employer's negligence caused the employee's injuries. While the burden of proof exists in a FELA claim, however, the benefits an injured worker is entitled to receive are expanded to include compensation for 100% of lost wages, medical expenses, pain and suffering, loss of quality of life, and more.
The Jones Act
Employees who work on the waterways of Illinois are covered by the Jones Act. Under the Act, employer negligence must be demonstrated for a claim to be successful. Injured workers who can prove employer negligence may be entitled to receive compensation for medical bills, past and future economic losses, pain and suffering, loss of quality of life, and more. Injured workers may also be entitled to a daily allowance while they recover.
City of Chicago Police Officers
While most police officers in Illinois are covered by the Illinois Workers' Compensation Act, those who are employed in the city of Chicago are not entitled to these benefits. Instead, three other types of benefits are available to City of Chicago police officers who are injured.
Ordinary Disability Benefits: These benefits are available to those who are injured outside of the line of duty. They are only available if the officer or firefighter is disabled for more than 30 days and not eligible to receive his or her regular salary. Officers are entitled to one year of disability benefits for every four years of service – not to exceed five years. Compensation is equal to 50% of the officer's pre-injury salary.
Duty Disability Benefits: Chicago police officers who sustain a disabling injury in the line of duty are eligible to receive Duty Disability Benefits if they are not eligible to receive their regular salary. Generally, these benefits are equal to 75% of the injured officer's pre-injury salary but exceptions may apply. The benefits can be reduced to 50% of the injured officer's pre-accident salary in some cases.
Occupational Disease Benefits: City of Chicago police officers who have at least 10 years of service and suffer a heart attack or other disabling heart condition may be eligible for Occupational Disease Benefits if they are not eligible for Duty Disability Benefits. These officers can receive 65% of their salary.
If you have been injured:
What You Should Know About Work Injuries in Illinois
Each year, the U.S. Bureau of Labor Statistics releases statistical reports revealing the number of work-related fatalities and non-fatal work injuries in Illinois. For 2019, the most recent data available, BLS reported that:
Illinois saw 158 work-related fatalities in 2019
Work-related fatalities have ranged from 262 in 1996 to as low as 142 in 2012
The highest percentage of deaths in 2019 was in the construction industry, where 30 workers lost their lives
There were 24 workplace deaths in the private transportation and warehousing industry
90% of the workers killed in Illinois that year were men
58% of the workers who died that year were between the ages of 25 and 54
There were 104,000 non-fatal work-related injuries and illnesses reported in private industry in 2019
Chicago's Most Dangerous Industries to Work
Although Chicago workers can be seriously injured or killed in almost any occupation, some industries are significantly more dangerous than others. Some of the most dangerous jobs in Chicago include:
Manufacturing
Construction Industry
Agriculture, Forestry, Fishing & Hunting
Private Air Transportation
Nursing and Healthcare
Ground Transportation
Government Transit Services
Warehousing and storage
Occupations with the Most Work-Related Injuries and Illnesses
BLS injury statistics for 2019 revealed that the following occupations had the highest work-related injury rates per 10,000 full-time equivalent workers (FTE).
Nursing assistants saw about 370 work-related injuries per 10,000 FTE in 2019
Commercial truck drivers followed closely with 360 incidents per 10,000 FTE
Laborers and freight, stock, and material movers accounted for approximately 350 injury incidents per 10,000 FTE

While the BLS reported that work injuries were significantly more common than on-the-job illnesses, their survey indicated that the occupations with the highest rates of injuries were also those with the most illnesses – for the most part.
Common Work-Related Injuries in Chicago
While some workers' comp claims include minor injuries like sprains, strains, and simple fractures, others are more serious, permanently altering the lives of victims and their families. Some of the more common workplace injuries our law firm sees include:
Repetitive Stress Injuries – When Chicago workers are required to perform repetitive tasks for an extended period of time, they risk suffering repetitive stress injuries. Carpal tunnel syndrome, for example, is a common repetitive stress injury among office workers. Likewise, laborers who stalk shelves of heavy boxes or other items may suffer from chronic back pain.
Occupational Illnesses – Many occupational illnesses arise from toxic chemicals, loud noise, and other hazards in Chicago workplaces.  As a result, many workers acquire hearing loss, serious skin conditions, respiratory diseases, and even chemical poisoning. When an employee's preexisting condition is worsened by conditions in the workplace, that person may qualify for workers' compensation as well.
Physical Injuries – A wide range of physical injuries can occur in the workplace. While minor injuries like cuts and bruises generally heal on their own, serious injuries from falls, electrocutions, explosions and fires, equipment malfunctions, and even assaults can be deadly. According to the Bureau of Labor Statistics, falls are the most common cause of fatality accidents on the job.
Workers' Compensation FAQs
Workers' Compensation Videos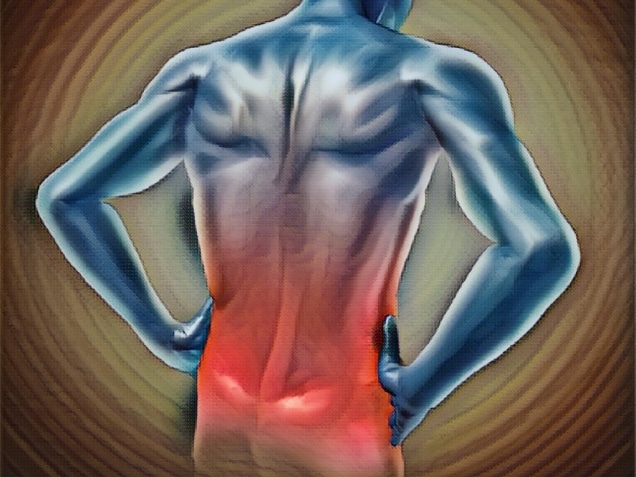 Workers' Compensation
Accident victims may be able to get a back injury settlement without surgery. The value of the settlement, however, will depend on the severity of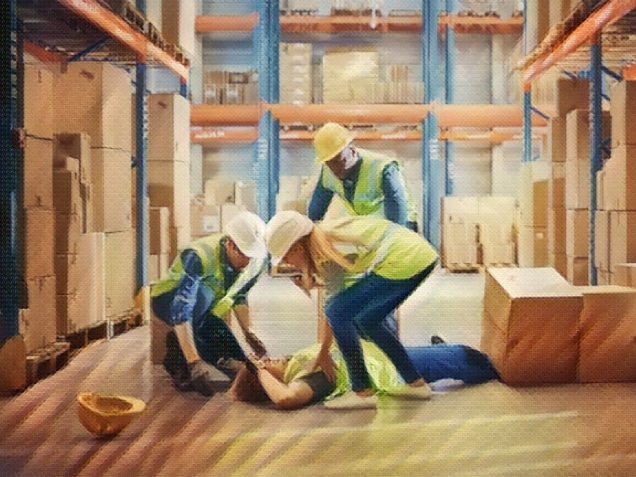 Workers' Compensation
A serious violation describes a situation where an employer is aware of a workplace hazard that could kill or injure employees but fails to take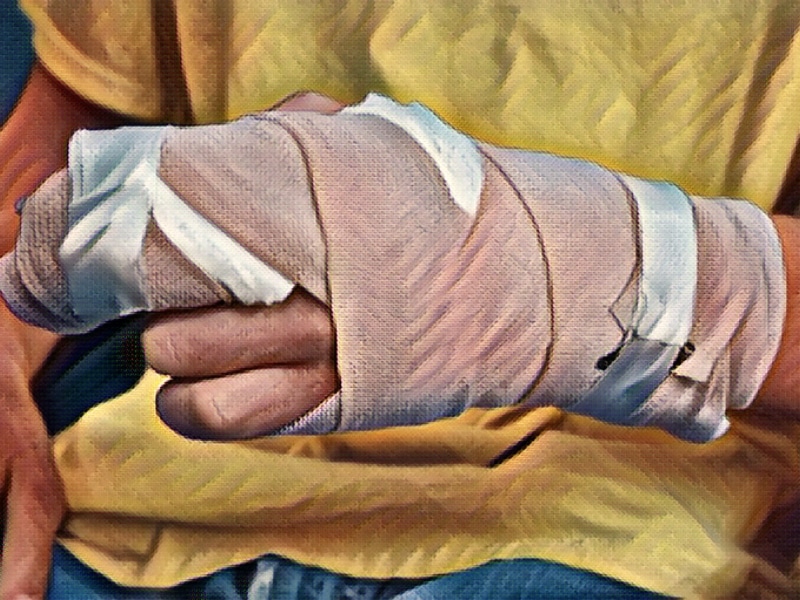 Workers' Compensation
If you or a family member has been injured at work and need a caregiver, you may be asking, "will workers' comp pay for a