Chicago Civil Rights Lawyer
You have rights provided by federal laws enacted by the U.S. Congress. When another party or institution violates these rights, you can seek monetary remedies or injunctive relief through a civil rights lawsuit. 
At Ankin Law, our experienced civil rights lawyers can review your case to determine the best avenue for remedying the violations imposed on you. 
Request a FREE Case Evaluation
Demanding Justice for Civil Rights Violations in Illinois
The civil rights inherited by U.S. citizens are extensive. Generally, they prohibit discriminative actions against protected classes under any circumstances, disruptions in the procedural due process of the criminal justice system, and the violation of the core rights provided in key constitutional amendments. 
When civil rights violations occur, Chicagoans may be able to take legal action and recover damages. In addition to providing you with a means of recovering compensation for your economic and non-economic losses, filing a lawsuit helps prevent you and other people in our community from suffering further harm. 
Civil Rights Lawyers at Ankin Law:
The Civil Rights Act, Section 1981, and Section 1983 Claims
The primary basis for civil rights violation lawsuit rests in the Civil Rights Act of 1964, Section 1981 claims, and Section 1983 claims. These provisions prohibit general discriminative practices, protect against discrimination in contract enforcement, and allow for legal remedies for individuals whose rights are violated by government employees and other offending parties, respectively.
The Civil Rights Act of 1964: This act prohibits discrimination on the basis of race, color, religion, sex or national origin. This primarily applies to cases involving employment situations, such as hiring and firing.
Section 1981: Section 1981 creates grounds for legal action against offending parties who discriminate against protected classes regarding contract enforcement. The term "contract" extends to employment relationships, as well as housing and other contractual situations. While most race discrimination claims are brought under the Civil Rights Act of 1964, Section 1981 provides other advantages to plaintiffs, such as uncapped damages, a longer statute of limitations, and allowing for actions to be brought against employers of any size.
Section 1983: Section 1983 allots individuals with the right to bring a lawsuit against government employees or others acting under the "color of law" for civil rights violations. Rather than providing civil rights, Section 1983 enforces them.
If your rights were violated by an offending party or institution, call a Chicago, IL civil rights attorney at Ankin Law for a free legal consultation.
What Are Civil Rights Violations?
United States citizens are entitled to certain rights as provided by the constitution. These rights include freedom from discrimination on the basis of sex, race, national origin, and membership of other protected classes. Additionally, the rights inherited by American citizens include freedom of speech, assembly, religion, and the right to petition the government. Civil rights also provide individuals with entitlement to the right to due process of law. Though the United States provides many other inherent rights to its citizens, these are the rights that are most frequently violated.
Any discriminative act, intentional tort, or threat of harm or force toward a member of a protected class qualifies as a violation of the victim's civil rights. Additionally, any act that takes away a citizen's granted freedoms based on his or her sex, race, gender, age, disability, sexual orientation, or national origin is a civil rights violation.
Federal laws enacted by congress, like the Civil Rights Act of 1964, form the basis of the personal rights and freedoms guaranteed to U.S. citizens. These laws prohibit discrimination and guarantee equality in a variety of settings, such as lending, housing, education, employment, voting, and other circumstances. Laws supporting the civil rights of citizens include:
Protections Against Age Discrimination
The Age Discrimination Act of 1975 protects individuals from discrimination on the basis of age in programs or activities run by agencies receiving federal financial assistance. The Age Discrimination in Employment Act (ADEA) prevents discrimination on the basis of age in hiring practices. The Older Workers' Benefit Protection Act allows further protections for access to benefit programs through employment. 
Protections for Persons With Disabilities
Laws that protect persons with disabilities from discrimination include the Air Carrier Access Act of 1986 (ACAA), which prohibits discrimination in access to air transportation against persons with disabilities. The Americans with Disabilities Act (ADA) protects against discrimination in employment, education, and public access. Similarly, the Architectural Barriers Act of 1968 requires the design, construction, and alteration of federally funded buildings to be handicap accessible, and the Rehabilitation Act of 1973 protects persons with disabilities against employment discrimination by federally funded organizations. 
Finally, the Individuals with Disabilities Education Act (IDEA) protects the rights of students with disabilities, ensuring that children with disabilities have free access to appropriate public education.
Protections in the Workplace
The Civil Rights Act of 1964 provides general protections against discrimination in employment on the basis of sex, race, color, religion, and national origin. An amendment, the Civil Rights Act of 1991, improves the existing Civil Rights Act to allow for the recovery of damages in cases of intentional employment discrimination. 
The Equal Pay Act of 1963 protects employees from wage discrimination for equal work, regardless of sex or gender. The Pregnancy Discrimination Act protects employees who are or intend to become pregnant against discrimination in hiring, promotion, and termination. Finally, the Family and Medical Leave Act allots to employees the right to take time off from work to care for newly acquired children or ill family members.
Other Civil Rights Protections
There are a variety of additional provisions that protect the civil rights of American citizens. These include:
The Civil Rights of Institutionalized Persons Act-

Protects institutionalized individuals against unconstitutional conditions.

The Equal Credit Opportunity Act (ECOA) –

Protects against discrimination by creditors on the basis of inclusion in a protected class or the participation in a public assistance program.

The Fair Housing Act (FHA) –

Protects against discrimination in housing based on membership in a protected class or familial status.

The Disaster Relief and Emergency Assistance Act –

Prohibits discrimination in the provision of relief operations.

The National Voter Registration Act (NVRA) –

Establishes the acceptable means through which citizens are recruited to vote in elections for national office.

The Religious Land Use and Institutionalized Persons Act (RLUIPA) –

This act protects individuals, religious institutions, and houses of worship from discrimination in zoning laws. It also provides religious protections for institutionalized individuals.

Title IX of the Education Amendments of 1972 –

This prohibits sex-based discrimination in federally funded education programs.

Civil Rights Title 42, Chapter 21 –

This provides blanket protections against discrimination based on sex, age, disability, gender, race, national origin, religion, and membership of other protected classes in education, public access, employment, federal service provision, and other settings. This chapter is where many civil rights acts, such as the Civil Rights Acts of 1866 and 1964 and the Civil Rights of Institutionalized Persons Act, were codified.

The Voting Rights Act of 1965 (VRA) –

This act prohibits the denial of voting rights and discrimination in voting practices.
Find out how much your claim may be worth. Call a civil rights lawyer at Ankin Law for a FREE case evaluation.
When Can You Sue for Civil Rights Violations?
Any time the violation of your civil rights causes you injury, pain and suffering, emotional distress, or leads you to sustain damages, you can file a civil rights lawsuit. These lawsuits are initiated by filing a complaint filed through the applicable federal or state agency. Though you can file a complaint on your own, civil rights claims are complex and difficult to prove. Your case is best protected by a civil rights lawyer who understands the depth of the consequences you suffered as a result of the violation of your rights. 
While there are a variety of circumstances that can give rise to civil rights violations, victims most commonly file a claim based on one of the following violations: 
Unlawful search and seizure

Abuse by a police officer or police misconduct

Discrimination based on beliefs, superficial qualities, or membership of a protected class

Violations of a person's right to procedural due process in law

Hate crimes
The potential for a civil rights violation lies in a variety of circumstances. An experienced civil rights attorney can help you review your case to determine whether the liable party violated your rights according to federal and state laws.
Situations That Commonly Lead to a Civil Rights Lawsuit
A number of circumstances can produce a civil rights violation that provides the basis for a lawsuit against the offending party. Common situations that lead to a civil lawsuit include:
Police brutality

, unnecessary tasing, or the use of excessive force by an officer.

Unlawful restraint, false imprisonment, or false arrest

Abuse, unlivable conditions, or other violations against an institutionalized individual

Sexual abuse

, discrimination, or harassment
When any of the above circumstances exist, or a victim's civil rights are violated under other conditions, the offending party can be held liable for the ensuing damages.
What Damages Are Available in a Civil Rights Claim?
The damages you can claim in your civil rights lawsuit will depend on the expenses you incurred because of the violation. In some cases, a lawsuit or complaint may only result in injunctive relief. In other cases, however, your case may be worth monetary compensation. 
Monetary damages you can recover in a civil rights lawsuit include: 
Lost wages

Medical expenses

Pain and suffering

Emotional injuries, such as anxiety, PTSD, and depression

Humiliation and reputational harm

Confinement compensation
In addition to the above damages, you can recover for any out-of-pocket expenses you incurred as a direct result of the offender's violation of your rights. You may also be able to recover attorneys fees, legal costs, and punitive damages from the liable party.
Don't let a violation of your rights go unpunished. Call a civil rights lawyer at Ankin Law to start seeking legal remedies today.
Frequently Asked Questions About Civil Rights Lawsuits in Chicago
1. How long can you sue for a civil rights violation?
Civil rights lawsuits brought against an offending party or institution have a two-year statute of limitations. This applies to cases involving discrimination and those based on personal injury.
2. What is my civil rights case worth?
The value of your civil rights case will depend on the damages you suffered as a result of the offender's violation. In some cases, this extends to monetary recovery, while other cases simply qualify for injunctive relief.
3. Who can you sue for a civil rights violation?
You can sue any institution or offending party when they violate your core rights provided by the constitution. This can include government agencies, federally funded educational systems, police officers, and others.
"Over the past 16 months the lawyers and the assistants have done an excellent job with my case in helping me resolve issues and getting a settlement in a timely manner they have gone above and beyond to help me with the issues of navigating through my case"
Knowledge Center: Helpful Resources from Our Chicago Civil Rights Lawyers
Are you the victim of a civil rights violation? Check out our civil rights knowledge center to learn more about civil rights lawsuits in Chicago.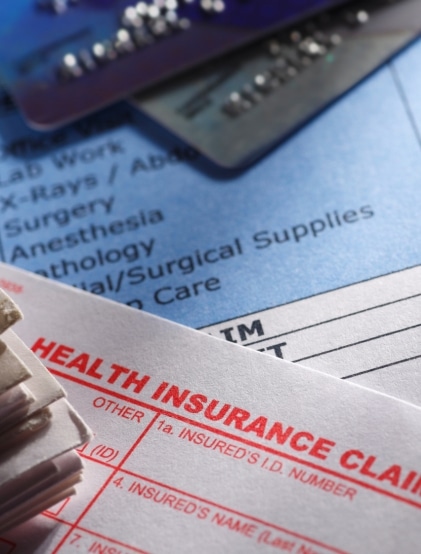 Workers' Compensation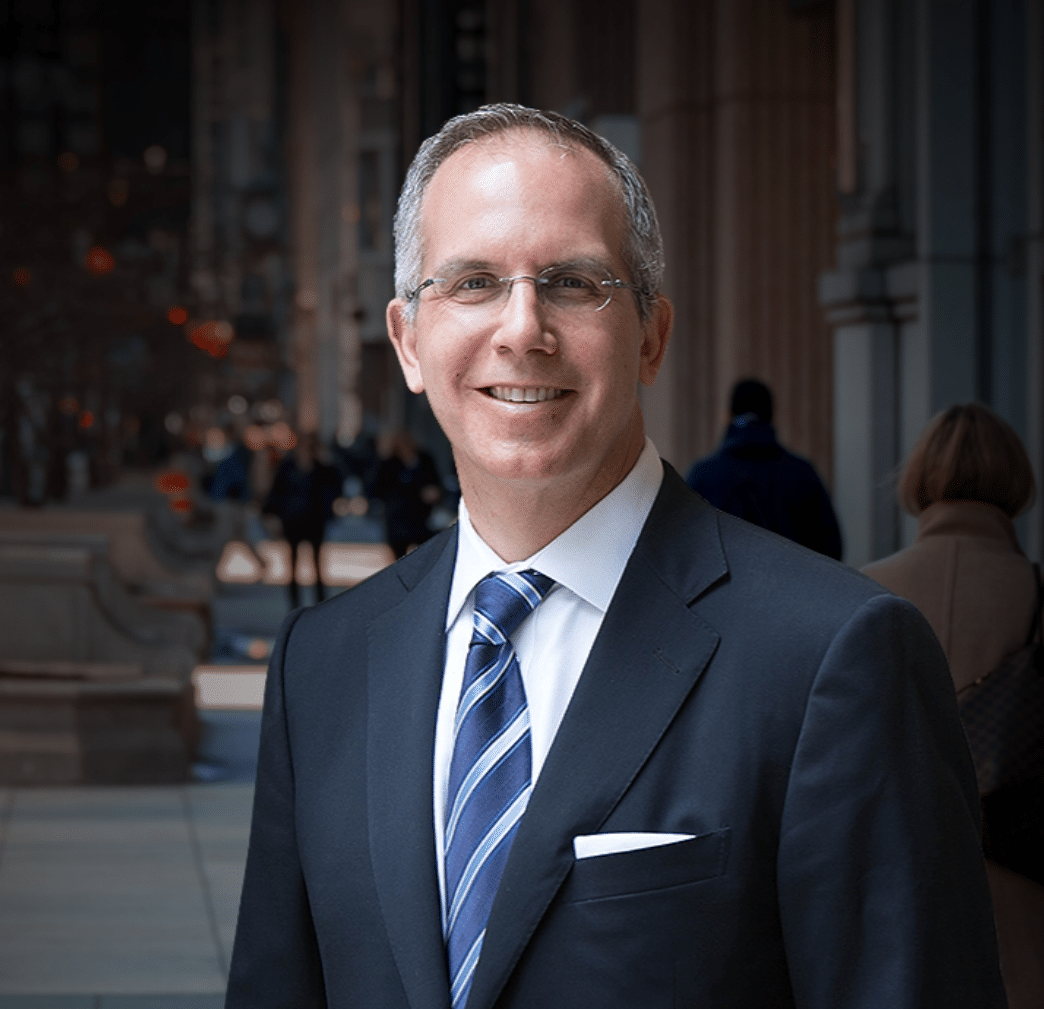 Construction and mining, rubber manufacturing, agriculture, and forestry have the highest workplace cancer risk in Chicago, Illinois. The same risk applies to building demolition, firefighting, brake repair, asbestos milling, and naval service jobs.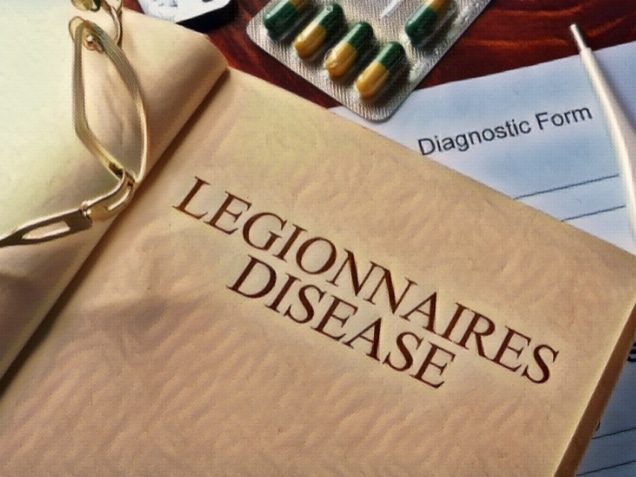 Workers' Compensation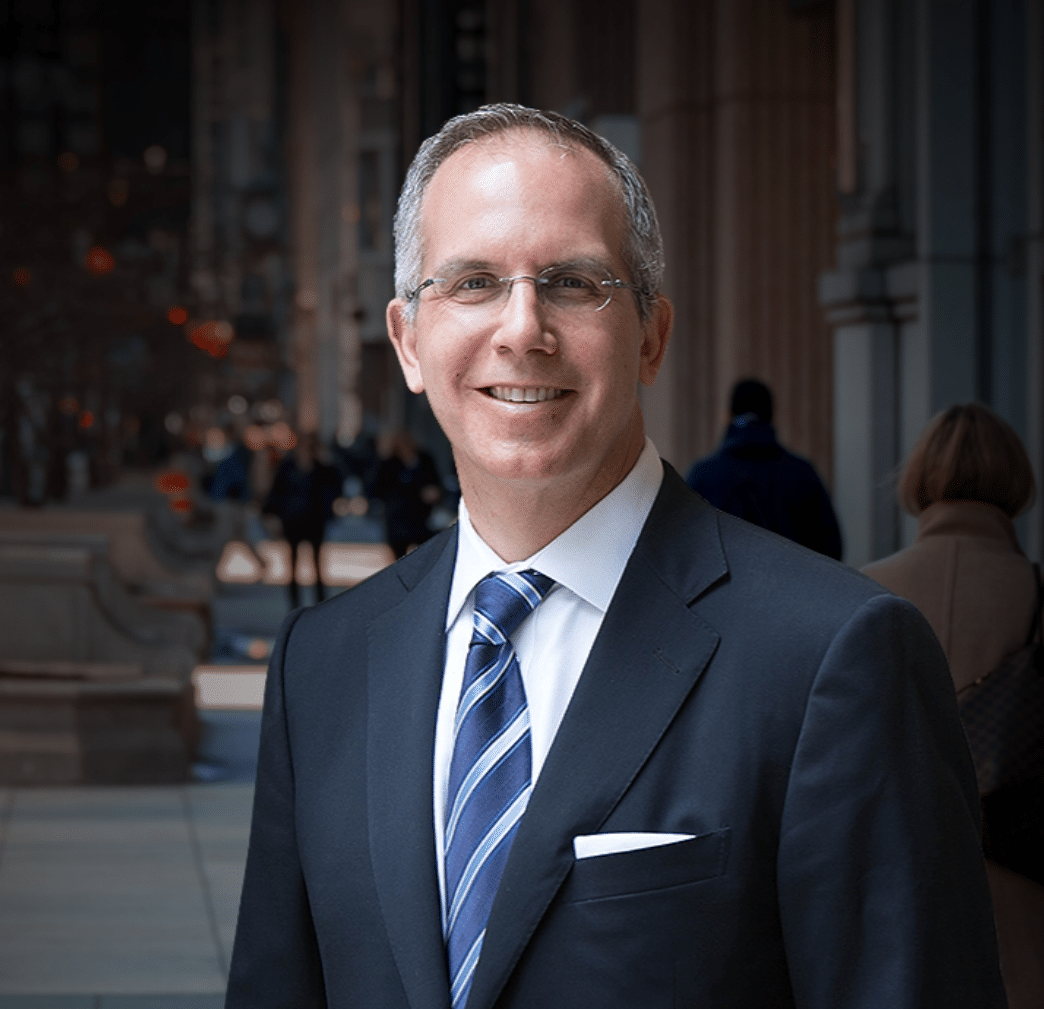 The symptoms of Legionnaires' disease are similar to lung infections like pneumonia. You may experience a headache, fever, shortness of breath, diarrhea, or muscle aches.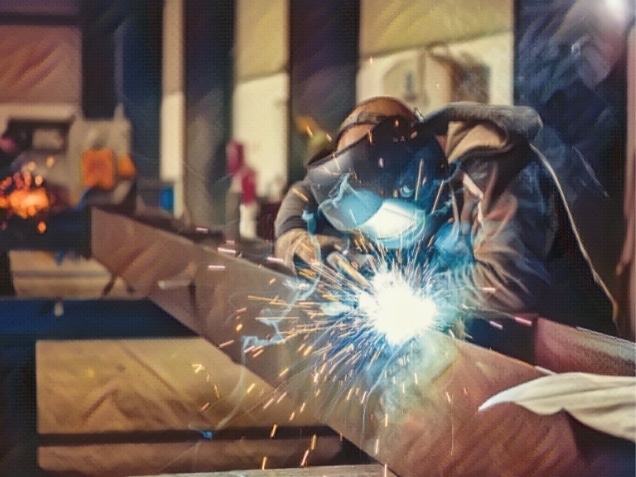 Workers' Compensation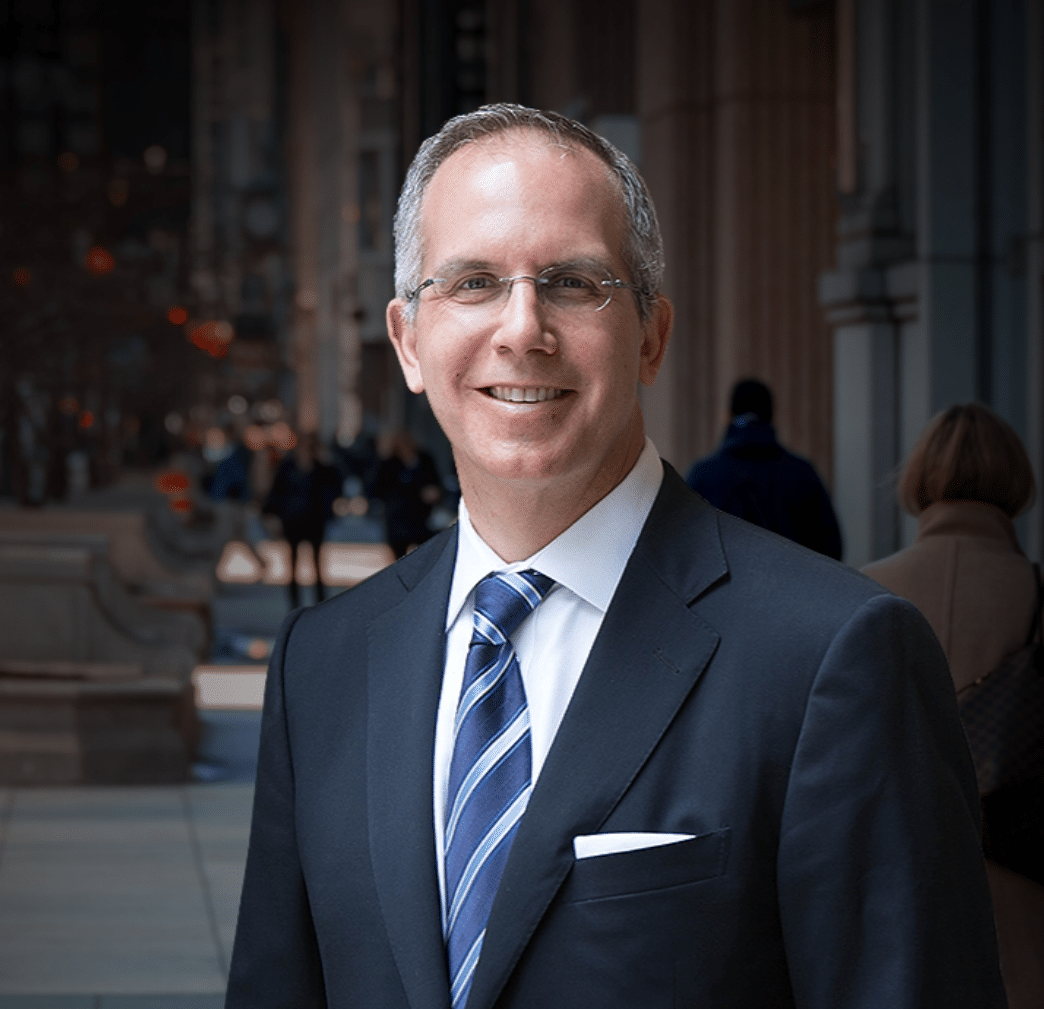 When injured on the job as an employee, you will rely on workers' compensation insurance to cover damages, such as your medical bills. However, the