Chicago Personal Injury Lawyer
Injured because of the negligence of someone else? Hire a Chicago personal injury lawyer at Ankin Law, and let's get started with your financial recovery.
Our experienced personal injury lawyers have been helping injured victims in Chicago and the surrounding areas since 1940. We offer free consultations, are available 24/7, and we can even come to you if you are unable to get to our Chicago offices.
We understand that when you are seriously injured, the consequences can wreak havoc on your life. In addition to enduring considerable pain and suffering, you must often deal with massive financial burdens that make it tough to focus on recuperating. You are not defenseless, and you don't have to face these burdens alone. Known as the Illinois trial lawyers who won't back down, our Chicago personal injury lawyers are your voice during these difficult times.
Call a Chicago personal injury lawyer at Ankin Law for a FREE consultation today. 312-600-0000.
Request a FREE Case Evaluation
What Separates Ankin Law from Other Personal Injury Law Firms in Chicago?
You'll Be Treated Like Family
Hundreds of Millions Recovered
Earned Reputation for Winning
Over 20,000 Satisfied Clients
$0 Upfront Fees
Committed to Our Community
24/7 Availability

We Don't Back Down
When Should You Hire a Personal Injury Attorney?
Victims of personal injury accidents should hire an attorney as soon as possible after the incident occurs to ensure their rights are protected. Without a Chicago personal injury attorney, claimants are left to face insurance companies and their lawyers alone. These parties do not have the victim's best interests at heart. An injury lawyer with Ankin Law will work with medical experts, investigators, and accident reconstruction specialists to help you recover maximum compensation. 
Our Personal Injury Law Firm Has Recovered Hundreds of Millions of Dollars on Behalf of Our Clients
Our Chicago personal injury attorneys have earned a reputation among our clients and peers for winning some of the most complicated cases in Illinois. Ankin Law has recovered hundreds of millions on behalf of our clients. 
$4.2 Million recovered for the client in a defective machine products liability case
$2.75 Million for a 64-year-old male who was struck by a truck while riding his bicycle 
$2.65 Million for a 10-year-old who suffered head injuries in a car crash
$1.8 Million recovered on behalf of the client in a defective machine products liability case
Call 312-600-0000 to Get Help Now
How a Personal Injury Attorney Can Help Your Case
The Chicago injury lawyers at Ankin Law will substantially increase your chances of obtaining the best outcome in your personal injury case. Our law firm will do this by:
Providing you with a FREE consultation to evaluate the strength of your claim and start you off on the right track.
Calculating the value of your injury claim by digging through all the financial and emotional costs you incurred as a result of the accident.
Negotiating with the insurance company on your behalf using curated strategies gained through decades of experience protecting injured victims.
Aggressively representing you at trial when the at-fault party refuses to take accountability for his or her actions.
Determining Liability in a Personal Injury Case
What Is Negligence in a Personal Injury Case?
Negligence is the primary element in personal injury law that empowers victims to prove fault and recover compensation. There are a few key elements that must be present to prove negligence in your injury case:
The Defendant Owed You a Duty of Care.
Generally, people owe a duty to one another to refrain from causing harm. This duty applies to the average person, as well as medical care professionals, landlords, business and property owners, and other individuals. The duty of care is identified by considering how a reasonable person or professional would have acted under the same or similar circumstances.
The Defendant Violated the Duty of Care Owed.
When a person or professional fails to act in a way that aligns with the expected standard of care, this is considered a breach of the duty of care. These violations can occur through action or inaction, and usually involve negligent behavior. Violating the duty of care can occur through a variety of acts, such as intoxicated, reckless, or distracted driving, causing avoidable harm to a patient during a medical procedure, or failing to remove hazards from a business's property.
The Breach of the Duty of Care Was the Proximate Cause of Your Injuries.
It is not enough to simply prove that a duty of care existed, or that a defendant violated this duty through action or inaction. Instead, a plaintiff must also demonstrate that he or she suffered harm as a result of the violation of the standard of care. Typically, this harm is represented by injuries.
You Suffered Damages as a Result of the Negligent Party's Actions
Though establishing that a victim suffered injuries due to a negligent party's action or inaction helps provide grounds for a personal injury lawsuit, accident victims need to take things a step further if they want to recover fair compensation. Plaintiffs need to show that they suffered damages as a direct result of the injuries caused by the accident. Damages include medical expenses, lost wages, pain and suffering, and more.
Does Illinois Have Caps on the Amount of Damages Received?
There are no caps on the amount victims may receive in personal injury cases in Illinois. Although the state enacted a law in 2005 that capped non-economic damages in medical malpractice cases, the law was declared to be in violation of the Illinois Constitution, and the decision was overturned in 2010.
Damages You May Be Able to Receive in a Personal Injury Case
The types of damages you may be entitled to receive depend on the circumstances of your injury. A successful personal injury claim in Illinois may allow you to seek compensation for the following expenses and damages:
Past and future medical bills
Lost income
Pain and suffering
Disfigurement
Loss of consortium
Emotional injury
Wrongful Death
Disability
Harm to one's reputation
When gross negligence contributed to an injury or wrongful death, punitive damages may also be awarded. 
Damages in Personal Injury Cases Are Separated Into Three Categories
In Illinois, the types of damages are separated into three categories. They are:
Economic Damages:

Economic damages are those that are linked to a financial loss. Since accident victims usually receive bills or statements that coincide with their economic losses, these types of damages are typically easy for your lawyer to calculate. 
Noneconomic Damages:

Noneconomic damages are subjective, and affect each accident victims in different ways. Because they are not tied to financial losses, they can be difficult to assess the worth of.
Punitive Damages:

Punitive damages are meant to punish the negligent party for his or her wrongdoing, and deter future negligence or intentional behavior. Your Chicago personal injury lawyer can inform you about whether punitive damages may be attainable in your case.
"What if I get hit by a car?"
Howard answers the most common questions
What Happens if You're Partially at Fault for Your Injury?
Illinois takes a modified comparative negligence stance to establishing liability in personal injury cases. Under this structure, you can only recover damages in a personal injury lawsuit if you are less than 50% at fault for your accident or associated injuries. 
If you are found to be partially at fault, however, your settlement amount will be reduced by your percentage of fault. For example, if you are awarded $10,000 in damages, but you are 30% at fault for your injuries, your settlement award will be reduced by $3,000.
The negligent party will try to exaggerate the part you played in your accident in an effort to reduce their liability and your settlement. At Ankin Law, our personal injury lawyers will help you prove you are not at fault for your accident, preserving your chances at receiving maximum compensation.
Cases a Chicago Personal Injury Attorney Handles Often Involve
Personal injury accidents can take many forms. As such, a personal injury attorney will see a wide variety of claim types. At Ankin Law, we handle cases in all areas of personal injury law. With decades of experience, we are prepared to fight for your right to seek compensation. 
Types of accidents personal injury attorneys handle include:
Car accidents claimed the lives of nearly 1200 Illinois victims in 2020 alone. Across the U.S., nearly 37,000 Americans die in car accidents annually. Many of these accidents are preventable, caused by the negligent acts of reckless drivers on the road. 
Car accident injuries can be life altering for victims. Additionally, many victims find themselves facing financial hardship in the months and years following the crash. This is due to the damages sustained in a car accident, such as medical expenses, reduced earning capacity due to new disabilities, and lost wages during recovery time. A personal injury lawyer will help victims avoid financial hardship by seeking a fair settlement to compensate him or her for the damages sustained. 
Similar to car accidents, injuries sustained in truck accidents are often catastrophic. This is due to the sheer size differential between a semi-truck and a small passenger vehicle. When this discrepancy in mass is combined with highway speeds, victims are especially vulnerable to sustaining long-term disabilities. 
Truck accident victims can hold negligent truck drivers, trucking companies, or maintenance providers accountable for the damages they sustain. The liable party in a truck accident claim depends on the negligent act that contributed to the crash. Trucking companies and their insurance providers will fight vehemently against your claim to avoid paying you a fair settlement. A truck accident lawyer can help you prove liability and hold the right party accountable for your injuries.
Motorcycle riders are especially vulnerable when traveling America's roadways. A motorcycle rider's body is far more exposed than that of a passenger in a car. This leaves them susceptible to sustaining a disability or catastrophic injury when a crash occurs. 
Just like other forms of motor vehicle accidents, motorcycle crashes are often caused by the negligent acts of another party. Top causes of motorcycle accidents in Illinois include lane splitting, aggressive driving, speeding, intoxication, and a passenger vehicle's failure to see a motorcycle rider. Since motorcycle accident injuries are often severe, victims should retain an experienced personal injury attorney to help protect their financial future after a crash.
Medical malpractice cases are a special type of injury claim handled by medical malpractice lawyers. These cases involve injuries that occur when healthcare providers fail to uphold the expected standard of care. 
Various typed of healthcare providers can be held liable in medical malpractice claims. The medical malpractice attorneys at Ankin Law may be able to help you recover compensation from a doctor, nurse, surgeon, anesthesiologist, hospital, surgical center, or other medical provider. 
Dog bite injuries fall under the premises liability aspect of personal injury law. Nearly one in five dog bite injuries require medical attention. When a dangerous dog attacks an unsuspecting adult or child, the owner of the dog can be held liable for subsequent injuries.
The dog owner may assert several defenses against your injury claim. The owner may claim that you were trespassing on his or her property or that you provoked his or her dog. Additionally, the owner may seek protection from liability under the "one bite" laws. One bite laws protect owners from liability for first occurrence dog bites.
When defective products cause injuries to consumers, victims can sue the liable party for resulting damages. Product defects can occur during any point in the chain of product creation. Where in the line the defect occurs will determine who is liable in a product liability claim.
There are three types of product defects: design, manufacturing, and marketing defects. A design defect occurs when a product is unsafe due to flaws in its intended design. A manufacturing defect occurs when a product becomes unsafe due to faulty parts or is manufactured in a way that deviates from an otherwise safe design. Marketing defects are usually caused by a failure to warn consumers of the potential hazards of a product.
Slip and fall accidents are a top cause of injury across all age groups. Though they may seem minor, the injuries sustained during a slip, trip, or fall can have serious repercussions for victims. Common injuries from slip and fall accidents include head, neck, and spine injuries, traumatic brain injuries, and bone breaks and fractures.
Slip and fall accidents are often caused by negligence. Negligent acts that lead to slip and falls include faulty handrails, unmaintained spills, poorly maintained sidewalks or walkways, damaged or poorly maintained flooring, and wet floors.
Steps to Take if You were Injured Due to Someone Else's Negligence
The steps you take immediately after your personal injury accidents can make or break your claim. From securing evidence to seeking treatment, accident victims can empower themselves to recover fair compensation from the moment they sustain injuries.
After a personal injury accident, victims should take the following steps to help support their claim:
Seek medical attention.

Seeking medical attention immediately after sustaining an injury doesn't just improve your chances of a full physical recovery. The medical records created during your exam will provide you with a paper trail that validates the severity of your injuries. 

Collect evidence.

In addition to collecting medical reports, there are other crucial pieces of evidence to support your accident claim. These can include photos of the accident scene, security camera footage, witness statements, and police reports.

Don't make a deal

– Insurance companies and liable parties will often go to great lengths to settle an injury claim for much less than what is appropriate. Since the true cost of a serious injury is not always evident immediately following an accident, you might be tempted to accept a check for less money than your claim is worth. Resist the temptation, and seek a free consultation with a personal injury lawyer in Chicago before you make a mistake that could rob you of the compensation that is rightfully yours.  

Retain a personal injury attorney.

Personal injury claims represented by an attorney are more likely to have a favorable outcome. A personal injury lawyer can help you gather the right evidence, retain experts for testimony, calculate damages, and negotiate with insurance companies or defendants to ensure your settlement is fair. 

File a personal injury lawsuit.

Filing a personal injury lawsuit may be necessary if the insurance company or negligent party refuse to offer you a fair settlement. Though a lawsuit may seem intimidating, the Chicago personal injury attorneys at Ankin Law are prepared to take your case to court and prove your case to a judge and jury.

Follow through with medical treatment plans.

Even after you've retained an attorney, following through with medical treatment plans created by your healthcare provider is a crucial step in your claim. Not only does this improve your physical recovery, but it also proves the legitimacy of your injuries.
We Are the Personal Injury Lawyers Chicago Trusts
A friend of mine referred me to Ankin Law, so I called for a consultation. I spoke with Kenny Jackson and right off the bat he was very professional yet easy to talk to, and he made me confident that he really cared about my insurance issue. Kenny was also very knowledgeable and after explaining everything about my insurance dispute he was able to phrase the legal terminology in a way I could understand and made me realize I did not actually have a case. That being said, I will definitely be calling Kenny back if I need any legal help and I will tell all my friends and family the same, "call Ankin Law and ask for Kenny" and you will be confident that you will be taken care of by the best!
How Much Does an Experienced Personal Injury Attorney Cost in Illinois?
Most personal injury lawyers work under a contingency fee arrangement. Contingency fees mean that you only pay your attorney's fees if he or she wins your personal injury claim. Then, a percentage of your settlement or jury award, typically capped at 30%, will be paid to your attorney. In some cases, you may need to cover filing fees or other administrative costs.
Some personal injury attorneys work on an hourly basis, or take a blended approach to calculating the cost of your legal fees. At Ankin Law, our Chicago personal injury lawyers will offer you a free initial consultation to review the strength of your case. Then, we will work on a contingency fee basis, meaning that you only pay us when we win on your behalf.
Frequently Asked Questions About Personal Injury Law
How Long do I Have to File a Personal Injury Lawsuit?
Claimants have a two-year window within which to file a personal injury lawsuit or claim. This deadline is referred to as the statute of limitations, and the clock starts ticking on the date the accident occurs. In cases where injuries are not immediately apparent, the statute of limitations starts when the injuries are discovered or should have been discoverable. 
What Are Some Exceptions to the Statute of Limitations in Injury Lawsuits?
Special circumstances apply to the statute of limitations in some cases. The delay of the statute of limitations is refereed to as tolling. Exceptions to the statute of limitations in injury lawsuits in Illinois may include, but are not limited to:
If a medical malpractice victim is under the age of 18, a lawsuit may be filed up to eight years after the date the medical treatment was received. However, legal action can generally not be taken after the victim turns 22. 

If fraudulent concealment applies to a medical malpractice case, the filing can take place up to five years from the date of the incident. 

In personal injury cases involving victims who have a legal disability, the statute of limitations is paused until the disability is removed. 

If the personal injury victim suffers a legal disability after the incident occurs, the statute of limitations is paused until the disability is removed as long as the disability occurs before the statute of limitations expires.
Knowledge Center: Helpful Resources for Injured Chicago Victims
The Chicago personal injury attorneys at Ankin Law can help you recover after your personal injury accident. In addition to seeking the help of an experienced attorney, accident victims should review our Personal Injury Knowledge Center for more information about personal injury cases in Illinois.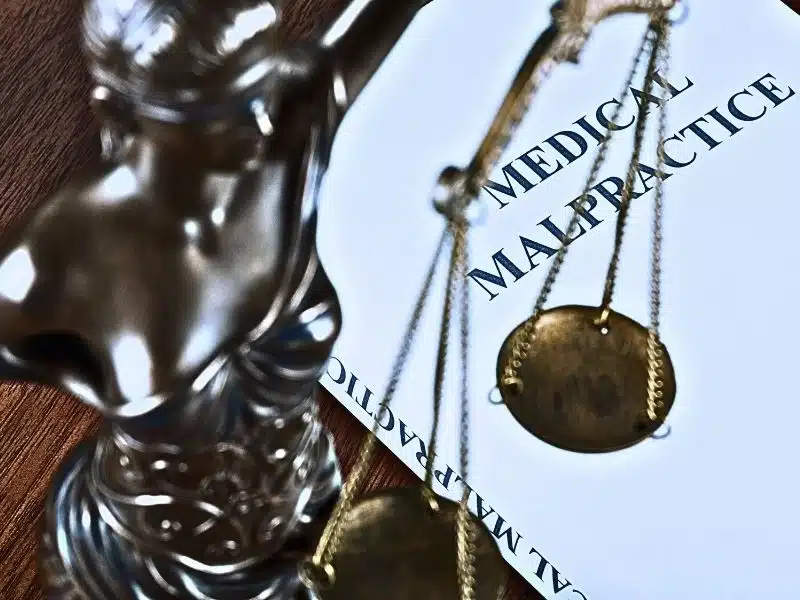 Personal Injury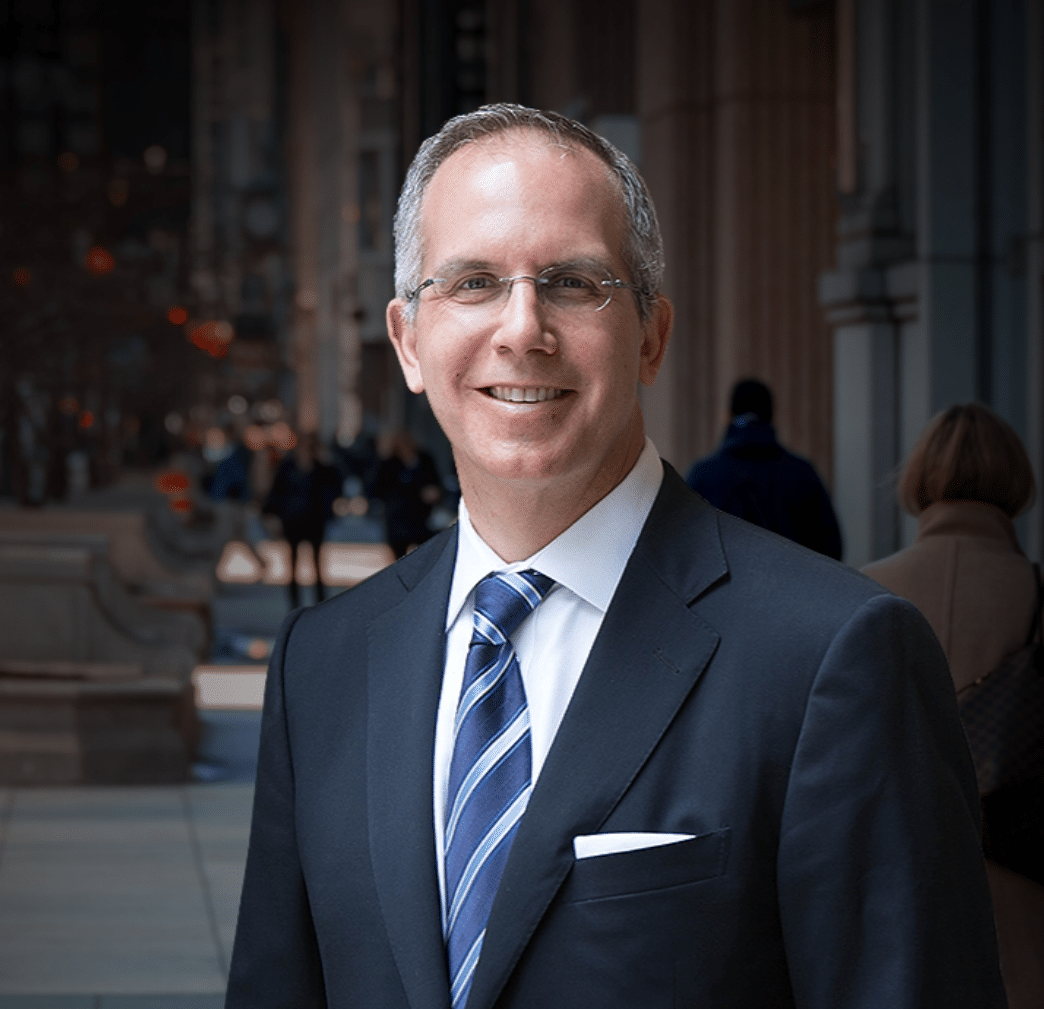 If a loved one dies because of medical malpractice in Illinois, the person who serves as the personal representative or executor of the individual's estate must file a lawsuit against the liable party. However, if there isn't a designated executor in the case, the court involved in the case could choose one to file a claim or suit.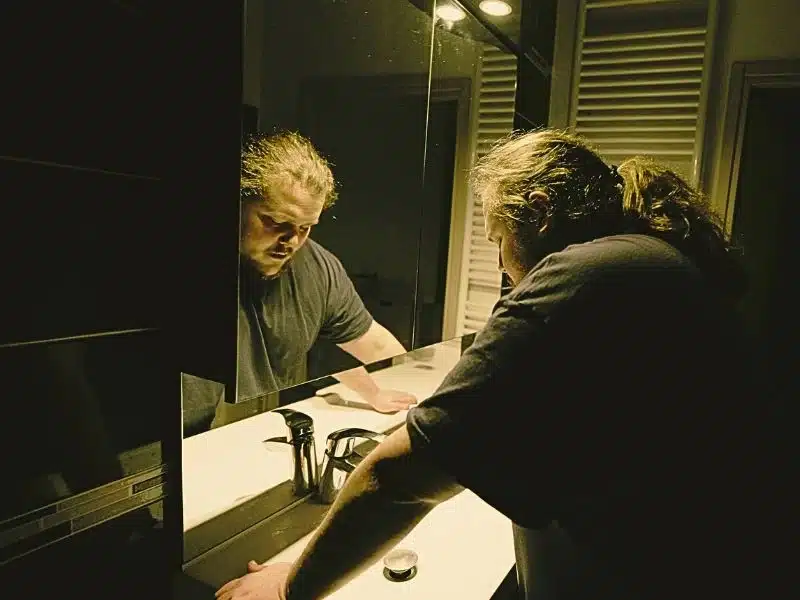 Personal Injury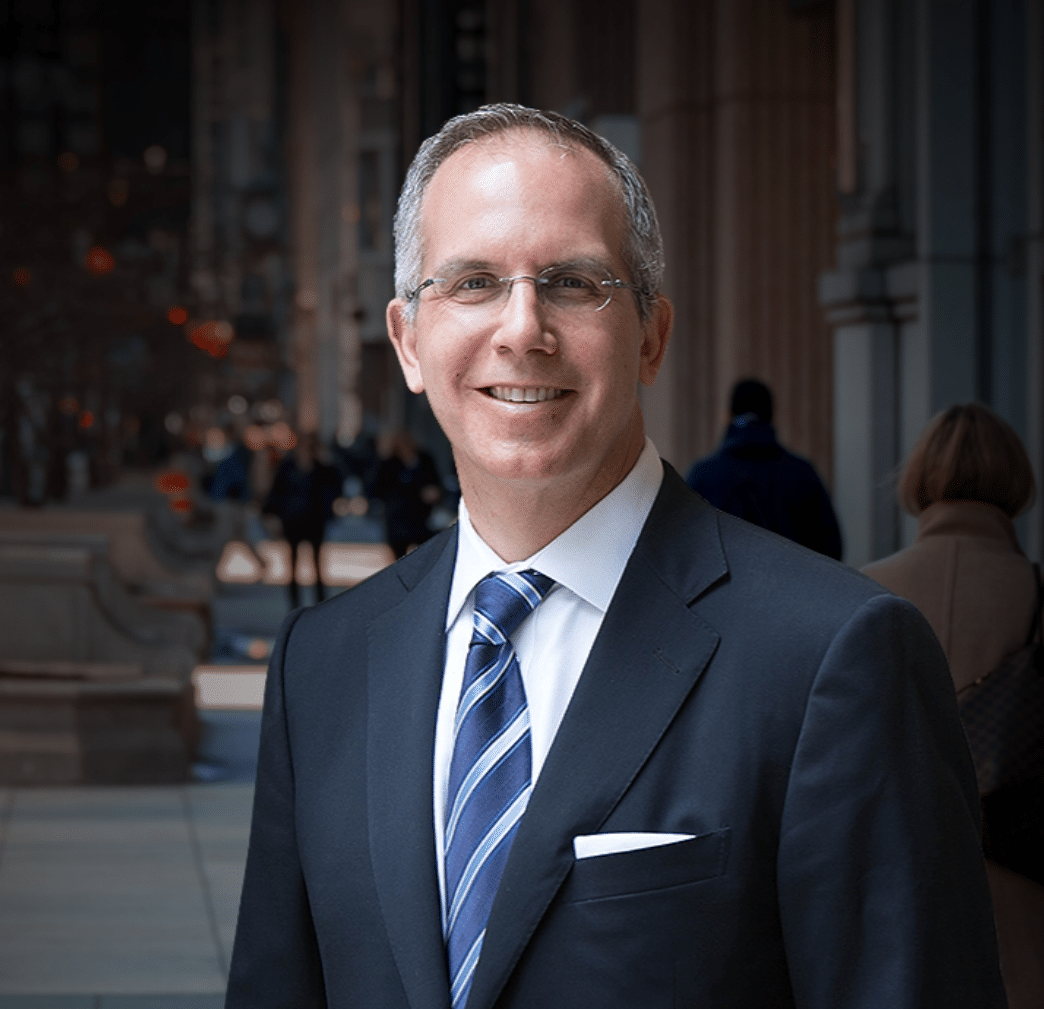 If you have sustained physical injuries, knowing how to prove emotional distress can help you build your personal injury claim. Filing a lawsuit that includes emotional distress as damages will require you to prove that you have experienced emotional distress because of your physical injuries.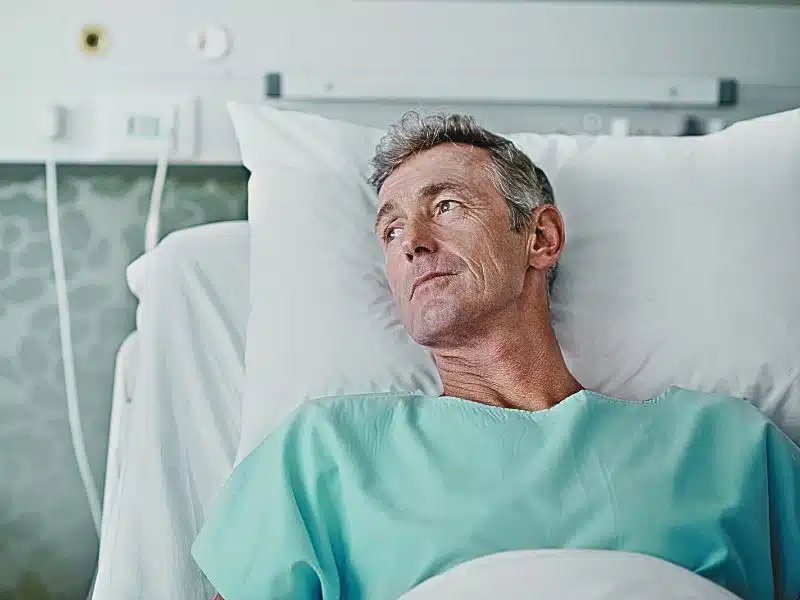 Personal Injury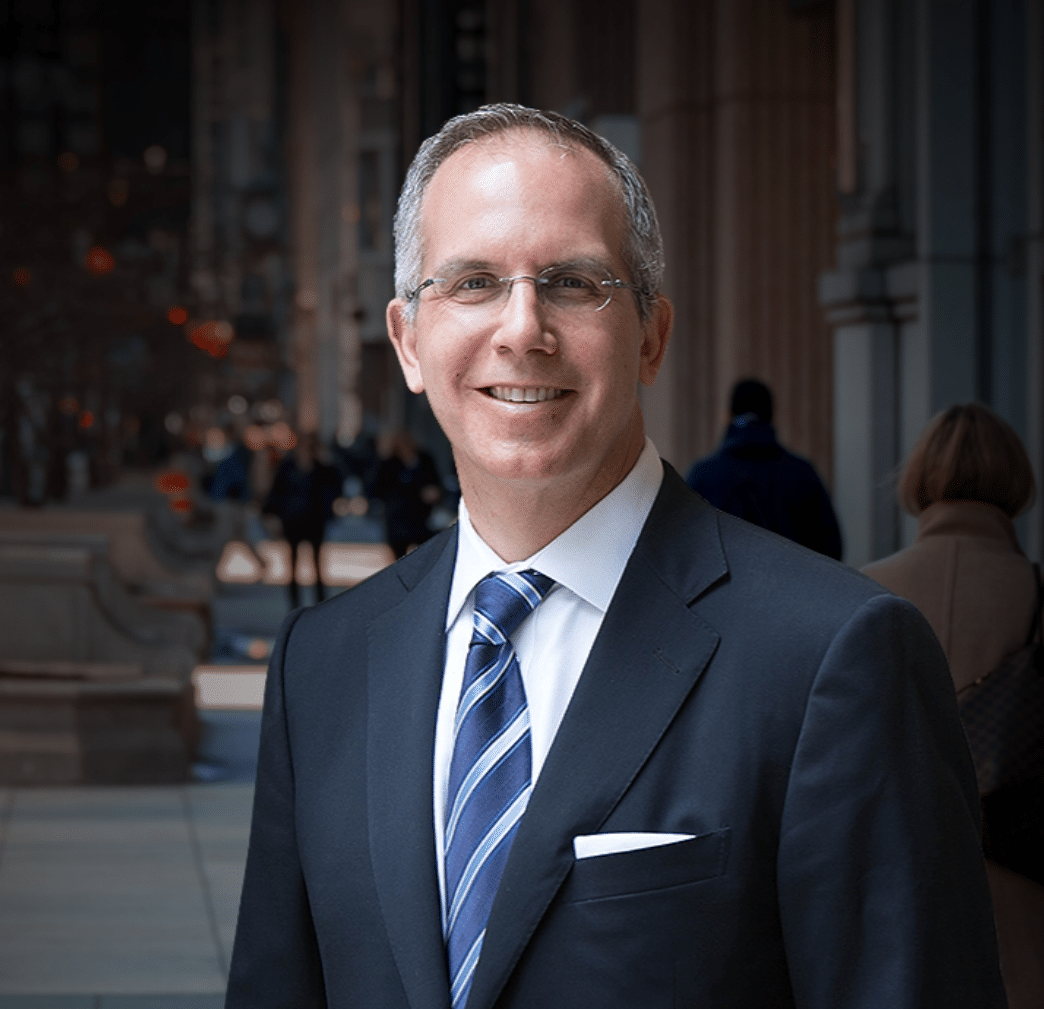 Thousands of people throughout the United States are suffering needlessly, and many have died, because the lifesaving treatments their doctors ordered were denied by their health insurance companies. Without another way to pay for their necessary medical care, these people are forced to accept other treatments that may not be as effective.