Chicago Personal Injury Lawyer
Injured because of the negligence of someone else? Hire a Chicago personal injury lawyer at Ankin Law, and let's get started with your financial recovery.
Why Hire the Personal Injury Lawyers at Ankin Law?
Our personal injury law firm understands that when you are seriously injured, the consequences can wreak havoc on your life. In addition to enduring considerable pain and suffering, the inability to work or be independent, and relentless emotional trauma, you must often deal with massive financial burdens that make it tough to focus on recuperating. You are not defenseless, and you don't have to face these burdens alone. Known as the Illinois trial lawyers who won't back down, our Chicago personal injury lawyers are your voice during these difficult times. 
With so many moving parts, personal injury cases and other torts can get complicated. It's important to hire a knowledgeable and experienced personal injury lawyer to advocate for your rights. If you or a loved one suffered serious injuries that were caused by someone else, you may be able to recover full and fair compensation through a personal injury lawsuit.
If another party's negligence caused you to suffer, call a Chicago personal injury lawyer at Ankin Law for a FREE consultation today. 312-600-0000.
Request a FREE Case Evaluation
When Should You Hire a Personal Injury Attorney?
Victims of personal injury accidents should hire an attorney when they want to maximize their settlement award. Without a Chicago personal injury attorney, claimants are left to face insurance companies and their lawyers alone. These parties do not have the victim's best interests at heart. A personal injury attorney with Ankin Law will work with medical experts, investigators, and accident reconstruction specialists to help you pursue maximum compensation.
How a Personal Injury Attorney Can Help Your Case
The Chicago personal injury lawyers at Ankin Law will substantially increase your chances of obtaining the best outcome in your personal injury case. Our law firm will do this by:
Providing you with a FREE consultation to evaluate the strength of your claim and start you off on the right track.
Calculating the value of your injury claim by digging through all the financial and emotional costs you incurred as a result of the accident.
Negotiating with the insurance company on your behalf using curated strategies gained through decades of experience protecting injured victims.
Aggressively representing you at trial when the at-fault party refuses to take accountability for his or her actions.
Determining Liability in a Personal Injury Case
Sometimes, determining liability in personal injury cases is a challenge, especially if multiple parties are involved. Motor vehicle accidents, for example, might be caused by negligent drivers, poor road design, faulty equipment, or a combination of all three. Hospital injuries are often caused by a combination of negligent healthcare providers, defective products or dangerous medications, and facilities that don't have patients' best interests in mind. And third party entities that contribute to a work-related accident can be held liable in a personal injury or wrongful death lawsuit.
 Recognized as some of the best personal injury lawyers in Chicago, Ankin Law uncovers details another personal injury law firm might miss. We identify the entities that may be liable for the injuries of our clients, and we make sure they pay for the damages they cause. Our injury lawyers have earned a reputation for taking on some of the most complicated personal injury lawsuits in Illinois- and winning.
What Is Negligence in a Personal Injury Case?
Negligence is the primary element in personal injury law that empowers victims to prove fault and recover compensation. There are a few key elements that must be present to prove negligence in your injury case:
The defendant owed you a duty of care.
Generally, people owe a duty to one another to refrain from causing harm. This duty applies to the average person, as well as medical care professionals, landlords, business and property owners, and other individuals. The duty of care is identified by considering how a reasonable person or professional would have acted under the same or similar circumstances.
The defendant violated the duty of care owed.
When a person or professional fails to act in a way that aligns with the expected standard of care, this is considered a breach of the duty of care. These violations can occur through action or inaction, and usually involve negligent behavior. Violating the duty of care can occur through a variety of acts, such as intoxicated, reckless, or distracted driving, causing avoidable harm to a patient during a medical procedure, or failing to remove hazards from a business's property.
The breach of the duty of care was the proximate cause of your injuries.
It is not enough to simply prove that a duty of care existed, or that a defendant violated this duty through action or inaction. Instead, a plaintiff must also demonstrate that he or she suffered harm as a result of the violation of the standard of care. Typically, this harm is represented by injuries.
You suffered damages as a result of your injuries.
Though establishing that a victim suffered injuries due to a negligent party's action or inaction helps provide grounds for a personal injury lawsuit, accident victims need to take things a step further if they want to recover fair compensation. Plaintiffs need to show that they suffered damages as a direct result of the injuries caused by the accident. Damages include medical expenses, lost wages, pain and suffering, and more.
Personal Injury Lawyers at Ankin Law:
How Much Does an Experienced Personal Injury Attorney Cost in Illinois?
Most personal injury lawyers work under a contingency fee arrangement. Contingency fees mean that you only pay your attorney's fees if he or she wins your personal injury claim. Then, a percentage of your settlement or jury award, typically capped at 30%, will be paid to your attorney. In some cases, you may need to cover filing fees or other administrative costs.
Some personal injury attorneys work on an hourly basis, or take a blended approach to calculating the cost of your legal fees. At Ankin Law, our Chicago personal injury lawyers will offer you a free initial consultation to review the strength of your case. Then, we will work on a contingency fee basis, meaning that you only pay us when we win on your behalf.
What Happens if You're Partially at Fault for Your Injury?
Illinois takes a modified comparative negligence stance to establishing liability in personal injury cases. Under this structure, you can only recover damages in a personal injury lawsuit if you are less than 50% at fault for your accident or associated injuries. 
If you are found to be partially at fault, however, your settlement amount will be reduced by your percentage of fault. For example, if you are awarded $10,000 in damages, but you are 30% at fault for your injuries, your settlement award will be reduced by $3,000.
The negligent party will try to exaggerate the part you played in your accident in an effort to reduce their liability and your settlement. At Ankin Law, our personal injury lawyers will help you prove you are not at fault for your accident, preserving your chances at receiving maximum compensation.
Damages You May Be Able to Receive in a Personal Injury Case
The types of damages you may be entitled to receive depend on the circumstances of your injury. A successful personal injury claim in Illinois may allow you to seek compensation for the following expenses and damages:
Past and future medical bills
Disability
Harm to one's reputation


When gross negligence contributed to an injury or wrongful death, punitive damages may also be awarded. Punitive damages are meant to punish the negligent party for his or her wrongdoing, and deter future negligence or intentional behavior. Your Chicago personal injury lawyer can inform you about whether punitive damages may be attainable in your case.
"What if I get hit by a car?"
Howard answers the most common questions
Cases a Chicago Personal Injury Attorney Handles Often Involve
Personal injury accidents can take many forms. As such, a personal injury attorney will see a wide variety of claim types. At Ankin Law, we handle cases in all areas of personal injury injury law. With decades of experience, we are prepared to fight for your right to seek compensation. 
Types of accidents personal injury attorneys handle include:
Car accidents claimed the lives of nearly 1200 Illinois victims in 2020 alone. Across the U.S., nearly 37,000 Americans die in car accidents annually. Many of these accidents are preventable, caused by the negligent acts of reckless drivers on the road. 
Car accident injuries can be life altering for victims. Additionally, many victims find themselves facing financial hardship in the months and years following the crash. This is due to the damages sustained in a car accident, such as medical expenses, reduced earning capacity due to new disabilities, and lost wages during recovery time. A personal injury lawyer will help victims avoid financial hardship by seeking a fair settlement to compensate him or her for the damages sustained.
Similar to car accidents, injuries sustained in truck accidents are often catastrophic. This is due to the sheer size differential between a semi-truck and a small passenger vehicle. When this discrepancy in mass is combined with highway speeds, victims are especially vulnerable to sustaining long-term disabilities. 
Truck accident victims can hold negligent truck drivers, trucking companies, or maintenance providers accountable for the damages they sustain. The liable party in a truck accident claim depends on the negligent act that contributed to the crash. Trucking companies and their insurance providers will fight vehemently against your claim to avoid paying you a fair settlement. A truck accident lawyer can help you prove liability and hold the right party accountable for your injuries.
Motorcycle riders are especially vulnerable when traveling America's roadways. A motorcycle rider's body is far more exposed than that of a passenger in a car. This leaves them susceptible to sustaining a disability or catastrophic injury when a crash occurs. 
Just like other forms of motor vehicle accidents, motorcycle crashes are often caused by the negligent acts of another party. Top causes of motorcycle accidents in Illinois include lane splitting, aggressive driving, speeding, intoxication, and a passenger vehicle's failure to see a motorcycle rider. Since motorcycle accident injuries are often severe, victims should retain a experienced personal injury attorney to help protect their financial future after a crash.
Medical malpractice cases are a special type of injury claim handled by medical malpractice lawyers. These cases involve injuries that occur when healthcare providers fail to uphold the expected standard of care. The medical malpractice attorneys at Ankin Law represent victims injured by the following:
Surgical errors

– Surgical errors make up nearly ¼ of medical malpractice cases filed. Surgical errors that often lead to malpractice claims include operating on the wrong body part, foreign objects retained within the body, damage to organs near the surgical site, and nerve damage.

Pharmaceutical errors

– Pharmaceutical errors occur when doctors prescribe the wrong type or amount of medication, nurses administer medications incorrectly, or pharmacists make errors when preparing medication for the patient. 

Providing patient care while intoxicated

– Healthcare providers who care for patients while intoxicated are egregiously negligent. When these providers cause injuries, they are at risk of losing their license or facing a medical malpractice lawsuit.

Healthcare provider fatigue

– Fatigued doctors and nurses are at increased risk of causing patient injuries. Typically, healthcare provider fatigue is the result of hospital negligence. Negligent hospitals may over schedule specific employees or fail to provide adequate staff for support.

Anesthesia errors

– Anesthesiologists commit malpractice when they administer the wrong amount of medication to patients. This can result in patients waking up during surgery, or patient deaths.

Misdiagnosis or missed diagnosis

– When healthcare providers fail to properly diagnose patients, or fail to diagnose them quickly enough, health conditions may not be treated properly or promptly. This may cause additional distress and further illness or injury.

Birth Injuries

– Birth injuries are often the result of medical negligence. Typically, these injuries are caused to fetuses when healthcare providers improperly use forceps or extractors, fail to monitor for and identify fetal distress symptoms, or improperly order C-sections.
Dog bite injuries fall under the premises liability aspect of personal injury law. Nearly one in five dog bite injuries require medical attention. When a dangerous dog attacks an unsuspecting adult or child, the owner of the dog can be held liable for subsequent injuries.
The dog owner may assert several defenses against your injury claim. The owner may claim that you were trespassing on his or her property or that you provoked his or her dog. Additionally, the owner may seek protection from liability under the "one bite" laws. One bite laws protect owners from liability for first occurrence dog bites.
When defective products cause injuries to consumers, victims can sue the liable party for resulting damages. Product defects can occur during any point in the chain of product creation. Where in the line the defect occurs will determine who is liable in a product liability claim.
There are three types of product defects: design, manufacturing, and marketing defects. A design defect occurs when a product is unsafe due to flaws in its intended design. A manufacturing defect occurs when a product becomes unsafe due to faulty parts or is manufactured in a way that deviates from an otherwise safe design. Marketing defects are usually caused by a failure to warn consumers of the potential hazards of a product.
Slip and fall accidents are a top cause of injury across all age groups. Though they may seem minor, the injuries sustained during a slip, trip, or fall can have serious repercussions for victims. Common injuries from slip and fall accidents include head, neck, and spine injuries, traumatic brain injuries, and bone breaks and fractures.
Slip and fall accidents are often caused by negligence. Negligent acts that lead to slip and falls include faulty handrails, unmaintained spills, poorly maintained sidewalks or walkways, damaged or poorly maintained flooring, and wet floors.
Steps to Take if You were Injured Due to Someone Else's Negligence
The steps you take immediately after your personal injury accidents can make or break your claim. From securing evidence to seeking treatment, accident victims can empower themselves to recover fair compensation from the moment they sustain injuries.
After a personal injury accident, victims should take the following steps to help support their claim:
Seek medical attention.

Seeking medical attention immediately after sustaining an injury doesn't just improve your chances of a full physical recovery. The medical records created during your exam will provide you with a paper trail that validates the severity of your injuries. 

Collect evidence.

In addition to collecting medical reports, there are other crucial pieces of evidence to support your accident claim. These can include photos of the accident scene, security camera footage, witness statements, and police reports.

Don't make a deal

– Insurance companies and liable parties will often go to great lengths to settle an injury claim for much less than what is appropriate. Since the true cost of a serious injury is not always evident immediately following an accident, you might be tempted to accept a check for less money than your claim is worth. Resist the temptation, and seek a free consultation with a personal injury lawyer in Chicago before you make a mistake that could rob you of the compensation that is rightfully yours.  

Retain a personal injury attorney.

Personal injury claims represented by an attorney are more likely to have a favorable outcome. A personal injury lawyer can help you gather the right evidence, retain experts for testimony, calculate damages, and negotiate with insurance companies or defendants to ensure your settlement is fair. 

File a personal injury lawsuit.

Filing a personal injury lawsuit may be necessary if the insurance company or negligent party refuse to offer you a fair settlement. Though a lawsuit may seem intimidating, the Chicago personal injury attorneys at Ankin Law are prepared to take your case to court and prove your case to a judge and jury.

Follow through with medical treatment plans.

Even after you've retained an attorney, following through with medical treatment plans created by your healthcare provider is a crucial step in your claim. Not only does this improve your physical recovery, but it also proves the legitimacy of your injuries.
"This was my first time hiring an attorney... I didn't know what to expect. Ankin Law made everything easy, quick, and painless."
Frequently Asked Questions About Personal Injury Law
Personal injury claims represented by attorneys tend to have a more favorable outcome for victims. This happens for several reasons. Attorneys are able to more accurately sum up the totality of your damages, and are typically more adept at compiling enough evidence to substantiate your claim. Additionally, attorneys are more experienced in handling negotiations with insurance companies, meaning we know what a fair settlement looks like and how to get it.
Not all personal injury cases have to go to trial. In some instances, the insurance company or negligent party may agree to a fair settlement without having to face a lawsuit. This is especially true in well-represented cases with substantial evidence. Personal injury claims will, however, need to go to trial if the liable party refuses to pay fair damages or unfairly denies your claim.
Illinois does not place a limit on the amount of damages a victim can recover in a personal injury claim. The amount of damages awarded to a victim is left up to the courts, or to the parties agreeing to the settlement. Some factors that influence the value of a personal injury settlement include the severity of the injury sustained, the cost of treatment, and the amount of lost wages during recovery.
How Long do I Have to File a Personal Injury Lawsuit?
Claimants have a two-year window within which to file a personal injury lawsuit or claim. This deadline is referred to as the statute of limitations, and the clock starts ticking on the date the accident occurs. In cases where injuries are not immediately apparent, the statute of limitations starts when the injuries are discovered or should have been discoverable. 
Special circumstances apply to the statute of limitations in some cases. The delay of the statute of limitations is refereed to as tolling. Typically, tolling applies to cases involving minors or individuals who are temporarily incapacitated.
Helpful Resources for Injured Chicago Victims
The Chicago personal injury attorneys at Ankin Law can help you recover after your personal injury accident. In addition to seeking the help of an experienced attorney, accident victims should review the following resources:
Illinois Personal Injury Attorneys
f you've been in an accident, our attorneys will help you get the compensation you need and deserve. Call us now for a free, no obligation case evaluation.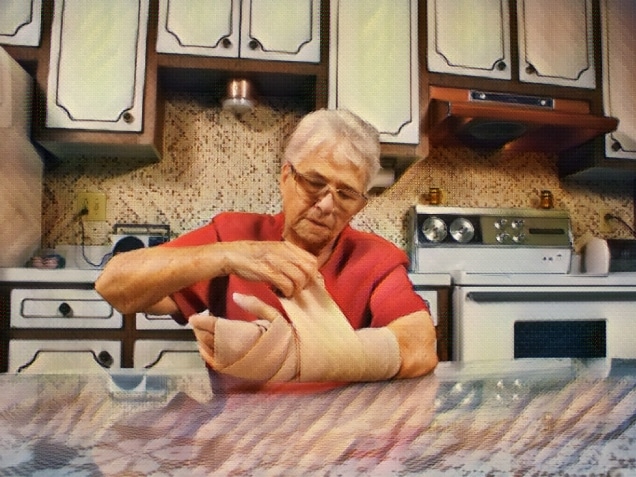 Personal Injury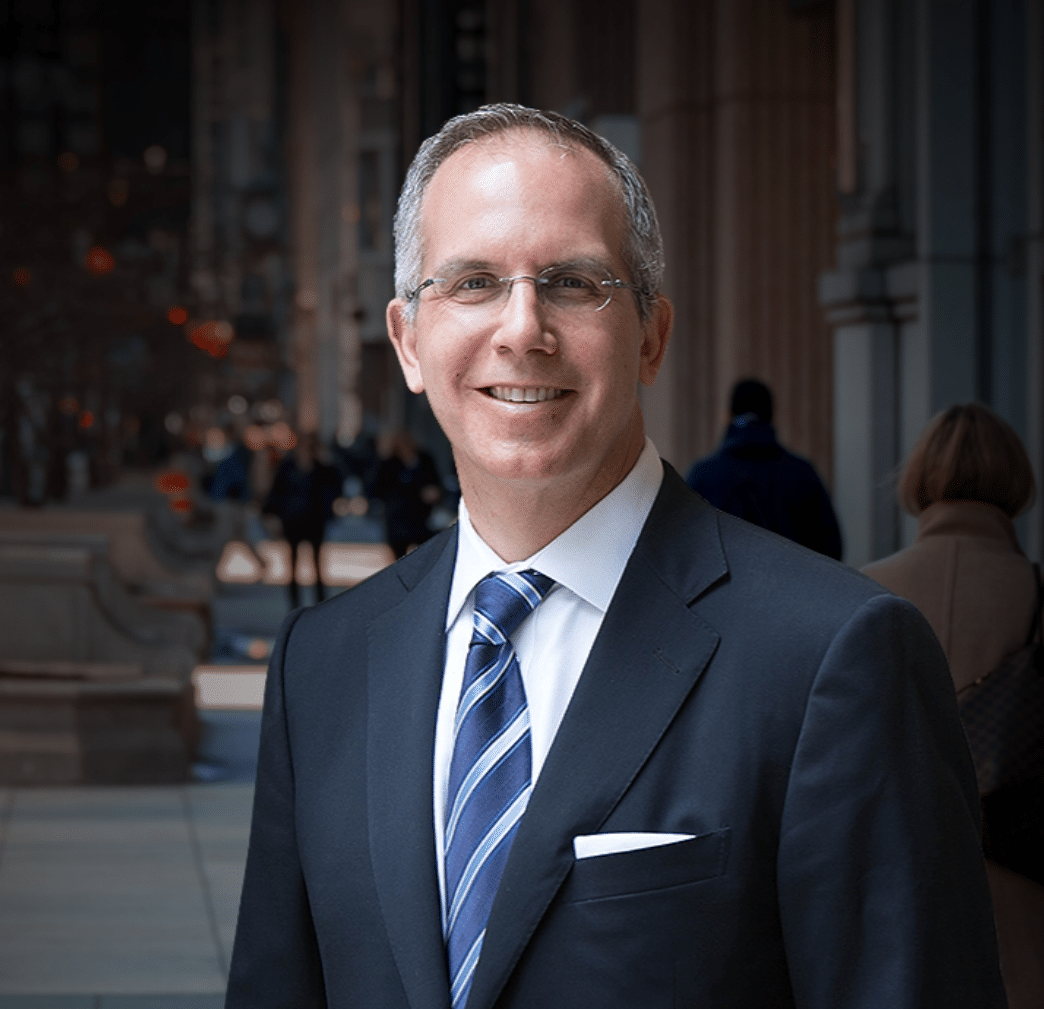 How long a personal injury lawsuit takes depends on the nature of the accident and the cooperativeness of the liable party. Personal injury lawsuits involve many steps that can seem to drag on forever. Various factors regarding the case can slow the process.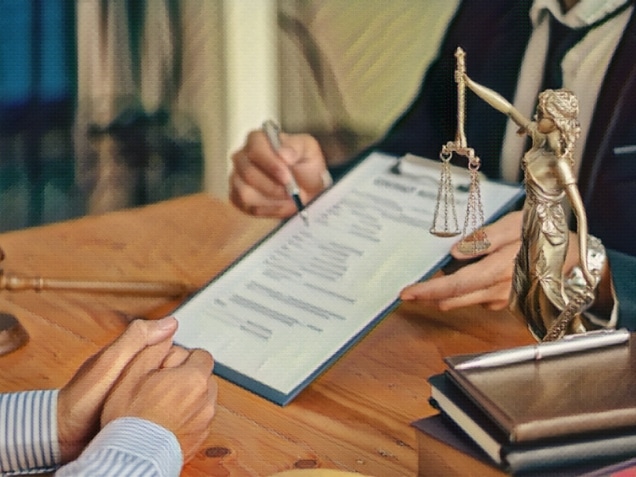 Personal Injury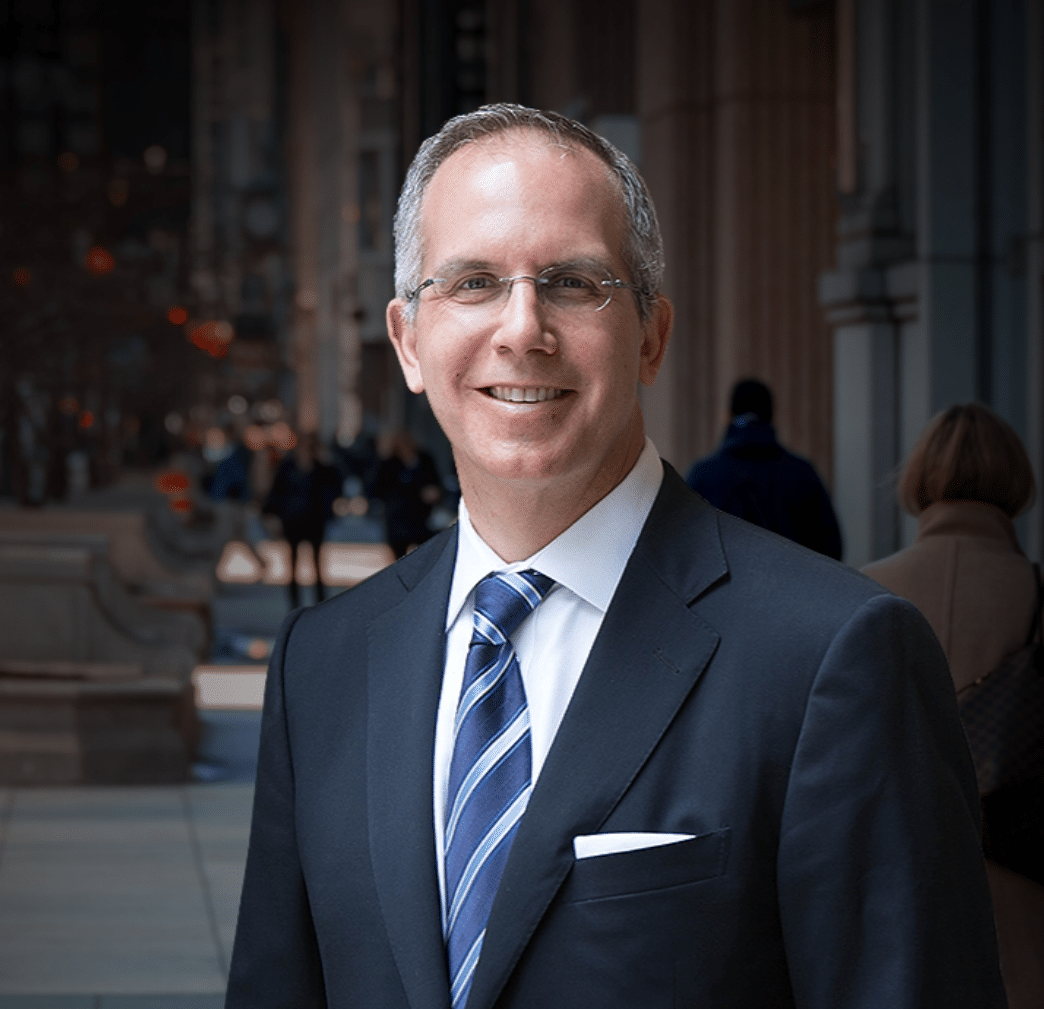 While criminal lawsuits involve a representative of the state initiating a lawsuit alleging criminal acts, civil lawsuits in Chicago are typically private cases that allow for disputes between individuals or entities. There are different types of civil lawsuits that people or organizations may file if they believe the defendant owed them a legal duty that they failed to provide.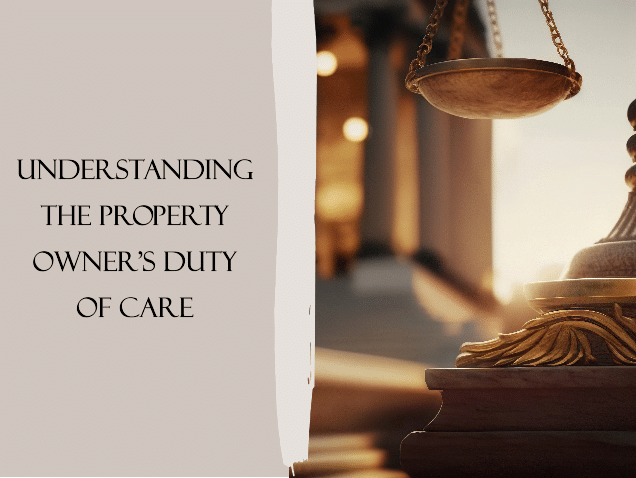 Personal Injury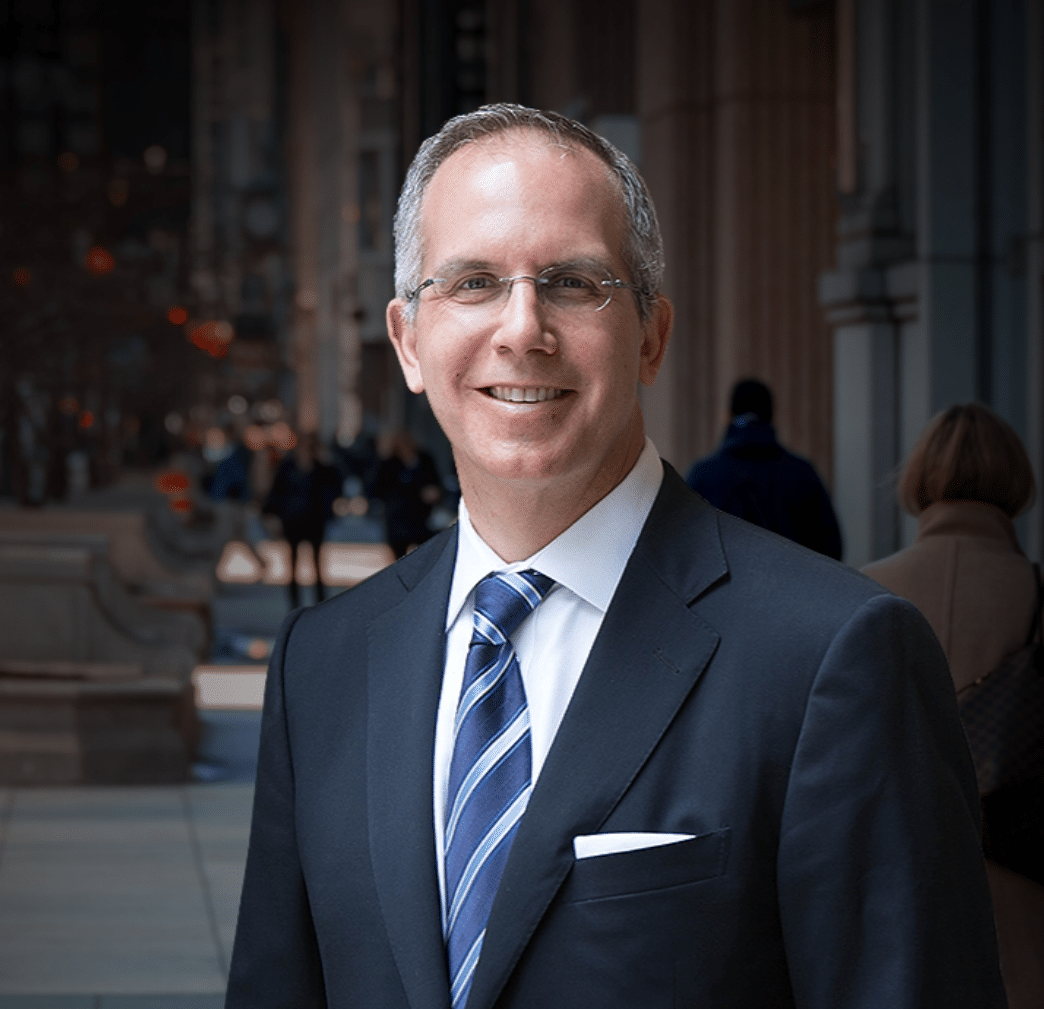 Property owners in Illinois, whether they own a large-scale business or a residential home, owe a duty of care to keep their property reasonably safe