Does your neck still hurt days or weeks after your car accident? If your head was forcefully thrown back and forth in a crash, and you have pain and stiffness in your neck or upper back, or you're experiencing headaches or nausea, your discomfort could be caused by whiplash. Soft tissue injuries like these can interfere with your ability to move freely, work, or even complete simple household tasks. The whiplash lawyers at Ankin Law understand your pain, and we can help you recover. Our attorneys provide superior legal services on a contingency fee basis. You don't pay until we win.
Let's get started on your recovery. Contact the whiplash lawyers at Ankin Law today at 312-600-0000.
Request a FREE Case Evaluation
How Can a Whiplash Lawyer at Ankin Law Help Maximize Your Recovery?
Hiring a whiplash lawyer at Ankin Law greatly increases your chances of winning a personal injury lawsuit. Since the insurance company and other parties are more likely to take your claim seriously when you have an experienced law firm on your side, we can help you recover up to three times more.
What makes our whiplash lawyers different from other injury attorneys in Chicago?
Ankin Law is one of the largest personal injury firms in Illinois. Despite our large size, we take our clients' cases personally. When you hire our whiplash lawyers, you'll receive the individualized attention you might expect of a smaller firm, and the support of over 80 attorneys and staff members.
We Win Big for Our Clients
Our team identifies all parties who may be liable for your injuries, and we'll help you recover compensation from all sources to increase the financial awards you receive. The injury lawyers at Ankin Law have recovered hundreds of millions of dollars on behalf of our clients.
Our car accident lawyers have access to the resources you need to prove fault in your whiplash lawsuit. We work with top accident investigators, reconstruction specialists, and medical experts to win your case.
No Out-of-Pocket Legal Fees Until We Win Your Case
As an injured victim, you're probably feeling a financial crunch because of your accident. To ensure you have access to top whiplash lawyers, we won't charge you legal fees until we win your case. Instead, we'll subtract our costs from your financial award.
Personal Injury Lawyers at Ankin Law:
Schedule a FREE consultation with the whiplash injuries lawyers at Ankin Law.
How Much Are Whiplash Injuries Worth?
Whiplash injuries can be costly, sometimes requiring surgery and rehabilitation. You may experience physical and psychological effects of the injury long after the accident. It's important that your settlement be enough to cover these and other losses.
Factors that can influence the financial compensation you receive for your injuries include:
The likelihood that you will fully recover from your whiplash injuries
The extent of the damage from the whiplash
The overall impact of the accident and injury on your life
The percentage of fault that the victim carries for the accident or injury
The financial awards that similarly situated victims have received

While no injury lawyer can guarantee how much you'll recover, our team can evaluate your case to provide you with an estimate of what your settlement award should look like. To determine how much your whiplash injuries are worth, our lawyers will add your economic and non-economic losses.
Economic damages encompass the financial losses you've incurred because of the accident and your injuries. These monetary losses are generally easy to calculate. Economic damages serve to compensate you for the following types of past and future expenses:
Lost wages
Loss of earning potential
Medical expenses
Prescription costs
Medical equipment
Transportation costs

We will comb through your receipts, bills, wage statements, and other records, to calculate your economic losses.
Non-economic damages are designed to cover your losses that are not attached to a monetary value. Since these losses are subjective, estimating their value is more complicated.
Non-economic damages often include:
Pain and suffering
Loss of quality of life
Loss of enjoyment of life
Mental anguish
Permanent disfigurement
Loss of consortium

Typically, whiplash lawyers in Chicago will use your economic damages as a multiplier when estimating your non-economic damages.
To find out how much your Chicago neck injury case may be worth, contact a whiplash attorney at Ankin Law today.
Is Whiplash Considered a Serious Injury?
Medical professionals categorize or "grade" whiplash injuries from Grade 0 (minimal to no symptoms) to Grade 4 (severe symptoms). Regardless of the severity of the injury, you may have a valid personal injury claim against the at-fault party.
Grade 0
A whiplash injury graded 0 involves no physical complaints or symptoms.
Grade 1
Patients with a Grade 1 whiplash injury may complain of head or neck pain, stiffness, or soreness, but don't show physical symptoms on, for example, X-Rays.
Grade 2
Grade 2 whiplash injuries involve musculoskeletal symptoms, like decreased range of movement, along with soreness, stiffness, or tenderness in the head or neck area.
Grade 3
With a Grade 3 whiplash injury, the patient experiences Grade 2 symptoms, but also shows physical or neurological signs like weakness or muscle spasms.
Grade 4
The most severe category of whiplash injuries, Grade 4 whiplash, involves a fracture or dislocation along with the above symptoms.
What Do I Need to Prove to Win my Whiplash Negligence Case?
The success of your negligence claim depends on whether various elements were at play when the accident occurred. The sooner you get a lawyer involved, the better your chances of proving negligence and winning your case. Your attorney will demonstrate that:
The Defendant Owed You a Duty of Care
The defendant must have owed you a duty of care for negligence to be a factor in your claim. Most people owe others a duty of care to act reasonably under the circumstances. For instance, drivers must abide by traffic laws and posted speed limits.
The Defendant Failed to Meet His or Her Duty of Care
Next, you'll need to show that the at-fault party breached the duty of care. You may be able to prove this by showing that the at-fault driver failed to stop at a red light, for example.
The Defendant's Breach Caused Your Neck Injury
In personal injury claims, it isn't enough to show that the defendant acted negligently and that you got hurt. You must prove that the defendant's misconduct caused your injury.
You must have suffered some sort of harm because of the accident. Your medical bills or time off work spent recovering will help you prove you suffered harm.
Call Ankin Law for a FREE consultation.
Frequently Asked Questions About Whiplash
1. The insurance company sent me an offer for my whiplash case. Should I accept it?
If this is the first offer, odds are that it doesn't accurately reflect your financial damages. A personal injury lawyer can help you negotiate a settlement that accounts for your physical, financial, and psychological damages.
2. Is there a deadline to file a whiplash claim?
In most situations in Illinois, you will have two years from the date of the accident or injury to file a lawsuit for whiplash injuries. If you wait too long to take legal action, you could lose your right to sue.
3. I can't afford to hire an attorney. How much do personal injury lawyers in Chicago cost?
Most personal injury lawyers charge a contingency fee to handle whiplash cases. Usually, you won't pay any upfront legal fees or costs.
"Scott Goldstein at Ankin Law is one hard dedicated Attorney! I must applaud him on his service and must say I am very pleased with his work! Scott is very patient and dedicated to your case assigned with him and he goes over board for EXCELLENCE! Scott has been my Attorney since 2013 but on a different case which I won with satisfaction because of him! I currently have him on my new case which words can't explain how much I appreciate him! Ankin Law is a firm I would recommend anyone to! Scott Goldstein gets the job done and don't play no games when it comes down to representing his clients! I only can speak upon what I have witnessed! You're the best Scott Goldstein Keep up the good work #1 Attorney in my book!"
Learn More About Whiplash Injuries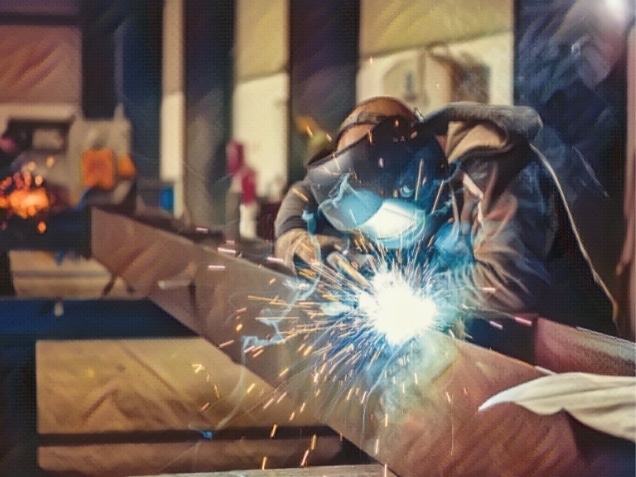 Workers' Compensation
When injured on the job as an employee, you will rely on workers' compensation insurance to cover damages, such as your medical bills. However, the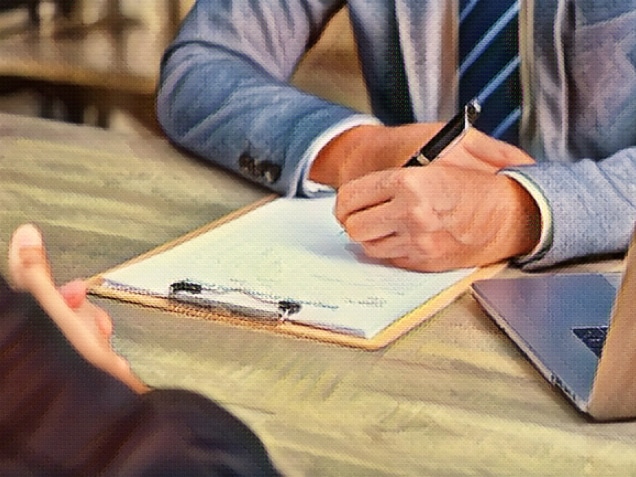 Workers' Compensation
Taking the right steps with the help of a workers' compensation claim checklist may help you successfully recover compensation after sustaining a work injury. Here,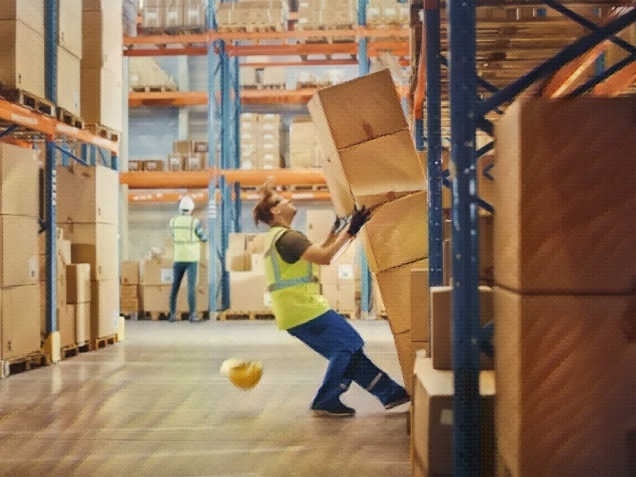 Workers' Compensation
Across the U.S., Amazon warehouses are putting workers at risk of injuries in the workplace. These warehouses comprise fulfillment centers that ship and receive goods, pack