Chicago Nursing Home Abuse Lawyer
If you were injured or your loved one was killed while in the care of a nursing home in Chicago, you have rights. A nursing home abuse lawyer at Ankin Law will make sure the responsible party is held accountable for their actions.
Elderly residents in nursing homes are vulnerable to neglect and abuse when facilities fail to uphold the expected duty of care. In 2020 alone, there were over 15,000 nursing home abuse complaints filed. This is just a drop in the bucket compared to the larger issue of elder abuse and neglect, which impacts as many as 5 million victims annually. However, nursing home abuse cases may be even more prominent, as many incidents go unreported due to lack of resources, fear of retaliation, or feelings of shame.
The nursing home abuse attorneys at Ankin Law fight to protect the rights of nursing home residents. Our law firm will help you recover financial compensation, and hold wrongdoers accountable for the harm they cause.
Call a nursing home abuse attorney at Ankin Law today for a free consultation. 312-600-0000.
Request a FREE Case Evaluation
What Is Nursing Home Abuse?
Nursing home abuse is any negligent, intentional, or willful act that harms, or causes a significant risk of harm, to a nursing home resident. Nursing home abuse can be physical, like hitting, pushing, or kicking. It can be emotional, like isolating, instilling fear, or humiliating. Abuse in nursing homes can also be sexual, like when caregivers make unwanted sexual advances, or force the resident to participate in or watch pornographic videos. Financial exploitation is another form of elder abuse.
Nursing home neglect can also be considered elder abuse. Examples of neglect that may be classified as abuse include when a caregiver:
Neglects to help immobile residents reposition or move to another location

Fails to help a resident eat, drink, or take medication

Does not provide the resident with clean bedding or clothing

Refuses to help a resident with toileting

Does not monitor a resident who is a high fall risk or someone who is known for wandering off
Signs of Nursing Home Abuse
Chicago nursing home residents are especially vulnerable to injuries from abuse and neglect. Recognizing the signs of nursing home abuse helps you protect your loved one. Additionally, identifying elder abuse soon after it occurs affords you with the opportunity to gather evidence before it is destroyed. 
Since nursing home abuse takes many forms, the signs that your loved one is suffering can vary. However, there are some key characteristics to watch for that may indicate a resident has suffered harm. 
Unusual Behavioral Changes
Elderly victims who suffer abuse often fail to come forward due to fear of retaliation or feelings of shame. These feelings can manifest behavioral changes in an abuse survivor. Behavioral symptoms of physical and mental abuse can mirror other conditions, such as depression, anxiety, and PTSD. Additionally, your loved one may appear fearful, non-communicative, irritable, or withdrawn. Some elderly residents who have been abused may display touch avoidance, rocking back and forth, or regression in their cognitive condition.
Sudden Changes in Financial Circumstances
A sudden change in your loved one's financial circumstances could be indicative of exploitation or abuse. Older adults can become victims of financial abuse or exploitation at the hands of family members, caregivers, other residents, or nursing home staff. Signs of financial abuse include lost or missing valuables, unexplained withdrawals, inability to cover monthly expenses, unexpected changes in the victim's financial situation, maxed out credit cards or bounced checks, and adding names to accounts, powers of attorney, or cards. 
Unnecessary restraints in nursing homes are prohibited under the Nursing Home Care Act. Restraining a resident is only considered necessary in emergency situations. Even under appropriate circumstances, nursing home staff typically need the consent of a resident or a doctor's orders to apply restraints. These restraints have to allow for some mobility and function. Restraints may be physical, such as straps, or chemical, such as sedatives. 
Signs your loved one has been illegally restrained include bruising or injuries around the wrist or ankles or continuous sedation. Your loved one may also demonstrate signs of regular sedation, such as grogginess, fatigue, or confusion.
Unexplainable injuries, frequent injuries, and serious injuries are some of the most common signs of nursing home abuse. These injuries may be caused by a staff member's negligence or intentional act, or the actions of a family member or other resident. Unexplained injuries that may be signs of elder abuse include:
Bruises, welts, and lacerations 
Broken bones and fractures
Pressure ulcers (bed sores)
Unexplained death
In addition to the above injuries, bloodied or torn clothing and frequent illness may be signs of sexual or physical abuse.
Staff Refuses to Let You be Alone With the Resident
Your loved one's abuser may try to prevent you from spending time alone with the nursing home resident. By preventing one-on-one time, the abuser prevents the abused or neglected resident from exposing the abuse. Additionally, the nursing home or its staff members may deny visitations in an effort to keep you from discovering signs of physical or mental abuse. 
Unusual Weight Loss or Dehydration
Unusual weight loss and dehydration are signs that your loved one is experiencing nursing home neglect. Malnutrition, unsanitary living conditions, unchanged bedding, or dirty clothes may also signify neglect. Your loved one may also experience consistent falls, wander off, or elope when they are ignored by nursing home staff. Other signs that an elderly resident has been neglected include missing medications and bedsores. 
Signs of sexual abuse in a nursing home are similar to the symptoms of physical abuse. Key indicators include torn or bloody clothing, bruising on the arms and thighs, aversion to touch, emotional distress, withdrawn behavior, fear, newly acquired STIs and other infections, and unexplained vaginal or anal bleeding.
Medical Malpractice Lawyers at Ankin Law:
Protecting the rights of injured people since 1940.
The Federal Rights of a Nursing Home Resident
Residents of nursing homes are protected under federal law. These laws help to ensure that America's nursing homes meet a certain standard of care. While elderly victims are still vulnerable to abuse, these laws help establish grounds for an Illinois nursing home abuse lawsuit. A nursing home abuse lawyer can help you determine whether a care facility violated these laws and, subsequently, violated the expected standard of care.
Basic rights established for nursing home residents include the right to be free from abuse, neglect, and discrimination, to receive proper medical care, to be free from physical or chemical restraints, to be provided with proper privacy and living arrangements, and to obtain information on services and fees, among other things. 
Understanding the laws that regulate Illinois nursing homes can help you decide if your loved one's legal rights have been violated. The federal laws that govern nursing homes are:
Nursing Home Reform Act:

Established in 1987, the Nursing Home Reform Act establishes benchmarks of care that facilities must meet to retain federal funding. Under this law, nursing homes are required to assess and respond to each resident's needs, provide activities and an environment where residents can be active, maintain the health of residents, maintain accessible patient records, provide nutrition, hydration, and hygiene, and retain an appropriate amount of staff and supervision to ensure the care and safety of residents.
The Nursing Home Reform Act also establishes a Bill of Rights for residents. Under this act, residents have the right to privacy, proper care and treatment, voice their concerns freely without fear of retaliation, and make their own decisions when mentally capable. 
Elder Justice Act:

The Elder Justice Act was established in 2010. This act provides funding to Adult Protective Service programs, and enforces a duty for nursing home staff to report incidents of abuse and neglect.
The Elder Justice Act also creates a background check database for nursing homes to use when hiring staff, with the intention of preventing abuse by repeat offenders. Nursing homes must notify the state and Secretary of Health and Human Services within 60 days if a facility is closing, and explain how residents will find a new facility. Finally, this act establishes the Elder Justice Coordinating Council to discuss ways to protect residents from abuse and neglect and report to congress on key issues.
Older Americans Act:

The Older Americans Act is a group of federal laws regulating services available to the elderly. The OAA dates back to 1965, and helps support at-home care services, legal resources, and other essential resources.  Additionally, the OAA helps to prevent elder abuse and neglect. This act also established the Administration on Aging. 
What to Do if You Suspect Nursing Home Abuse
Taking the right steps when you suspect abuse in a nursing home facility is crucial to protecting your loved one. Recognizing the signs of abuse and responding quickly not only helps to prevent further harm to the victim, but also helps to preserve evidence to support your claim or lawsuit. 
If you suspect your loved one is a victim of nursing home abuse, you should take the following steps:
Remove your loved one from any immediately harmful situation.

The first priority in an abusive situation is the safety of the victim. If possible, remove your loved one from the hazardous situation. Our elder abuse attorneys can help provide you with the resources you need to locate a safe nursing home for your loved one. 

Discuss the situation with your loved one.

Victims of elder abuse are unlikely to come forward due to fear of retaliation or feelings of shame. It's important to consider the victim's feelings and need for privacy when discussing the abuse. Your nursing home resident needs to be aware of, and give consent to the steps you are going to take to ensure his or her rights are protected. 

Gather evidence of the suspected nursing home abuse.

Your elder abuse lawyer can help you investigate the circumstances of the abuse, such as the identity of the abuser, when it occurs, and the presence of any evidence that can support your report. Evidence to help prove your nursing home abuse claim includes witness statements, footage from security cameras, medical records, torn or bloodied clothing, broken valuables, financial records, and notes about the staff responsible for the care of the victim. 

Report the nursing home neglect or abuse.

Reporting the maltreatment your loved one suffered is a crucial step in protecting him or her. There are several entities nursing home abuse should be reported to prior to filing a claim. First, report the incident to the staff or supervisor at the nursing home. Then, you can file a report with the Illinois Long-Term Care Ombudsman Program and the Illinois Department of Public Health. Finally, you should retain copies of your reports and any associated evidence, and speak with a nursing home abuse attorney. If you would rather not file a report on your own, our nursing home abuse lawyers can assist you with reporting the incidents. 

Contact a nursing home abuse lawyer.

Once you've removed your loved one from harm and filed the necessary reports, a nursing home abuse lawyer can assess your situation and determine whether filing a lawsuit is the best course of action. Then, he or she can walk you through filing your lawsuit against the nursing home facility.
How to Report Abuse in a Nursing Home
While reporting the suspected abuse of your loved one to the nursing home supervisor is usually the first step, that isn't always the case. Sometimes, it's better to report elder abuse to a third party instead. Fortunately, Illinois has a number of resources available to people who wish to report nursing home abuse. 
Some of the ways you can report nursing home abuse include:
Calling 9-1-1:

If you believe that your loved one is in immediate danger, you should call 9-1-1 to report the abuse right away. Emergency responders will evaluate your loved one's condition and remove him or her from harm's way.

Contacting the Long Term Care Ombudsman:

You can contact your local

Long Term Care Ombudsman

, who will investigate your complaint and take steps to resolve any issues concerning nursing home abuse or neglect. 
Contacting the Senior Helpline:

You may also call the Senior HelpLine at (800) 252-8966 (toll-free) or (888) 206-1327 (TTY). Alternatively, you can contact the agency by e-mail at

aging.ilsenior@illinois.gov

.
Calling a Nursing Home Abuse Lawyer:

The nursing home abuse attorneys at Ankin Law free, no-obligation consultations to people who may need to file a lawsuit for elder abuse. Our lawyers can guide you through reporting the suspected abuse and help you access resources to ensure your loved one is safe. 
Causes of Nursing Home Neglect and Abuse
Any number of factors can lead to abuse or neglect in a nursing home. Some primary causes of elder abuse are the fault of the nursing home itself, while others fall on the staff member providing care. The cause of your loved one's injuries may help determine who to hold liable in a nursing home abuse lawsuit.
Top causes of nursing home abuse or neglect include:
Improper staffing –

When nursing homes fail to provide or schedule adequate staffing, caregivers can face burnout, exhaustion, and compassion fatigue. This may leave staff members irritable and struggling to provide adequate care to residents. When nursing home staff is stretched too thin for a prolonged period of time, residents are at a greater risk of becoming abuse and neglect victims.

Negligent hiring practices –

A nursing home practices negligent hiring when it fails to thoroughly screen potential staff members prior to onboarding. Without proper screening, nursing homes run the risk of exposing residents to predators, abusers, and other ill-intentioned caregivers. 

Lack of training –

Another top cause of nursing home abuse and neglect is lack of proper training. When staff members aren't properly trained, they can't provide adequate care to residents. This puts residents at risk of having improper medication administered, developing bedsores, falling when unsupervised, and choking when dietary needs are ignored. 

Profit-focused management –

When a nursing home is managed with a for-profit attitude, residents suffer. A nursing home that is cutting corners financially is more likely to pay unfair wages, practice negligent hiring or training, and fail to meet the medical care needs of its residents.
Types of Abuse Suffered by Nursing Home Residents
Nursing home abuse can take many forms. This abuse can come at the hands of multiple parties, each of which can be held liable for their actions. The type of evidence that will support your nursing home abuse or neglect claim will depend on the nature of the abuse suffered. Often, residents become victims of more than one type of abuse at a time. 
Types of nursing home abuse residents suffer from include:
Emotional abuse often causes a resident to suffer less apparent injuries. Because of the nature of this type of abuse, cases of emotional abuse frequently go undetected. Additionally, residents may avoid reporting emotional abuse due to feelings of shame or gaslighting at the hands of the abuser. 
Examples of emotional and verbal abuse used in nursing homes include yelling, screaming, intimidation, insulting or ridiculing the resident, infantilizing or embarrassing the resident, and intentionally making the patient feel guilty or upset. In some cases, manipulation of the resident's psychological state, such as intentionally convincing him or her that he or she is mentally ill or deteriorating, can qualify as emotional abuse. Though harder to prove, abusers can still be held accountable for emotional abuse.
The signs of sexual abuse in a nursing home often overlap with symptoms of physical or emotional abuse. These include bruises (specifically on the thighs or near the genitals), torn clothing, withdrawn behavior, and fear of physical contact. Sexual abuse in the nursing home can include a variety of acts, but primarily refers to the inappropriate, unwanted touching of a resident's body. This type of abuse can also include forced sex acts, forced nudity, forced observation of sex acts or pornography, and the taking or distribution of photographs or videos of the resident in a sexual manner without consent. 
Those responsible for sexual abuse in a nursing home could include staff members, visitors, or other residents. 
Any time a resident suffers physical injuries at the hands of a caregiver, physical abuse has occurred. In a 2020 study conducted by the World Health Organization (WHO), over 9% of staff members admitted to abusing a resident. Physical abuse is typically easier to prove than other types of abuse, as the injuries are more apparent and easier to document. Physical abuse that present in a nursing home may include:
Kicking, hitting, pinching, or causing other direct harm to a resident
Shoving, slapping, or choking a resident
Improperly restraining a resident using chemical or physical restraints
Any other act that causes physical pain, injury, or impairment to the resident
Financial exploitation or abuse usually occurs at the hands of someone close to the resident. This can be a family member or a primary caregiver. Financial exploitation includes any acts that confiscate the property or financial holdings of an elderly resident. This includes fraudulently writing checks and withdrawing money from a resident's accounts, direct theft of valuables or money, and coercion used to influence a victim's will or estate plan. 
Neglect in a nursing home often occurs because staff are overworked or poorly scheduled. However, it can lead to the suspicious death of residents or the worsening of existing medical conditions. Neglectful acts in nursing homes include failing to provide proper nourishment to residents, missing doses of prescribed medications, inattention that leads to falls or bedsores, and not tending to the resident's hygiene.
Residents in nursing homes have the right to be free from restraints under the Bill of Rights established by the Nursing Home Reform Act. However, elderly victims of abuse are frequently forced into confinement or restraint. Forced restraint in a nursing home can include physically securing a resident to his or her bed, or chemical restraints. Chemical restraining occurs when a resident is induced into sleep or a coma using medications he or she otherwise does not need in an attempt to subdue him or her.
Residents also have the right to be provided with social interaction and activities in nursing homes. When residents are forced into confinement, and their access to socialization or visitors is revoked, this may be abuse.
Compensation Our Nursing Home Abuse Lawyers Can Help You Recover
The compensation available in your nursing home abuse claim depends on the damages you or your loved one suffered. Often, this is dependent on the nature of the abuse suffered. When physical injuries occur, a resident may require medical treatment that he or she otherwise would not have needed. When abusive acts are intentional, punitive damages may apply to punish the abuser. If a resident sustains financial losses from exploitation, these can also be recovered through a claim. 
Compensatory damages in a nursing home abuse case include:
Economic damages.

Economic damages represent the financial losses the resident experienced. These losses can be direct financial costs, or indirect costs. Examples of economic damages in a nursing home abuse claim include medical treatment costs and compensation for stolen valuables or money.
Non-economic damages. Non-economic damages represent the emotional costs a resident endures as a result of abuse or neglect. These damages include pain and suffering, PTSD, anxiety, depression, and loss of enjoyment of life. The value of these damages is harder to prove; therefore, they are typically calculated based on the value of the economic damage award.
Who Can Be Held Liable in a Nursing Home Abuse Lawsuit?
The liable party in a nursing home abuse lawsuit depends on whom the abuser was and the circumstances that allowed for the abuse. In some cases, the nursing home or long term care facility may be responsible for the injuries caused to the resident. In others, a specific caregiver or caregivers may be at-fault. Knowing how to identify the liable party in your nursing home abuse lawsuit helps you determine who to sue.
When the nursing home is liable for abuse:

The nursing home may be liable for abuse or neglect resulting from improper staffing, a failure to screen new hires, improper training, or policies that facilitate abusive conditions.

When a caregiver is at fault:

A caregiver is liable when abuse or neglect occurs because of intentional acts, such as sexual abuse, physical abuse, or emotional abuse. Caregivers are also liable for neglect that occurs as a violation of facility policy or an intentional act. 

When abuse is caused by another resident:

In some cases, abuse may occur at the hands of another resident. When this occurs, the facility may still be held liable for negligent security or neglectful conditions that allowed for the abuse.
How a Nursing Home Abuse Lawyer Can Help You
A nursing home will go to great length to deny allegations of abuse or neglect. This is because these allegations do not just pave the way for a lawsuit. Occurrences of abuse within a facility place it within violation of federal standards, which can impact funding. Nursing homes, like many other systems, are profit-driven entities. 
A nursing home abuse lawyer can increase the strength of your claim and help you secure a favorable outcome. At Ankin Law, our experienced nursing home abuse lawyers will provide you with: 
Aggressive legal representation that will hold the facility or caregiver accountable for the harm suffered.

A compassionate team that sees your loved one as more than a just a case and has his or her best interest at heart.

Experienced litigators who will take your case to trial to achieve justice on your behalf.
The Chicago nursing home abuse lawyers at Ankin Law will not back down when trying your case. With decades of experience, our attorneys know how to build a strong case against a negligent care facility to win you fair compensation.
Who Can Sue in a Nursing Home Abuse Case?
Any resident who was injured in a nursing home or long term care facility because of maltreatment has the right to recover damages through a nursing home abuse claim. Victims of nursing home abuse or neglect can file a personal injury lawsuit against the at-fault caregiver or facility. In cases of fatal nursing home abuse, the victim's family members, or his or her estate, may file a lawsuit or claim to recover the resulting costs.
How Long do You Have to Sue a Nursing Home in Illinois?
Under most circumstances, plaintiffs have two years to file a nursing home abuse lawsuit against a facility or other liable party. However, there are exceptions to this rule. When a victim is temporarily or permanently incapacitated, tolling applies to the statute of limitations. This means the deadline to file a claim is paused. Cases involving financial exploitation may also fall under an extended statute of limitations.
Under circumstances where tolling does not apply to the two-year statute of limitations, the timer begins on the day the resident suffered damages, or reasonably should have discovered his or her losses or injuries.
When nursing home abuse turns fatal, a victim's family members or estate can file a lawsuit against the at-fault party. A two-year statute of limitations applies to wrongful death lawsuits caused by nursing home abuse or neglect.
Helpful Resources for Nursing Home Abuse Survivors in Chicago
If you've been hurt by a caregiver in a nursing home, our attorneys will help you get the compensation you deserve. Call us today for a free consultation.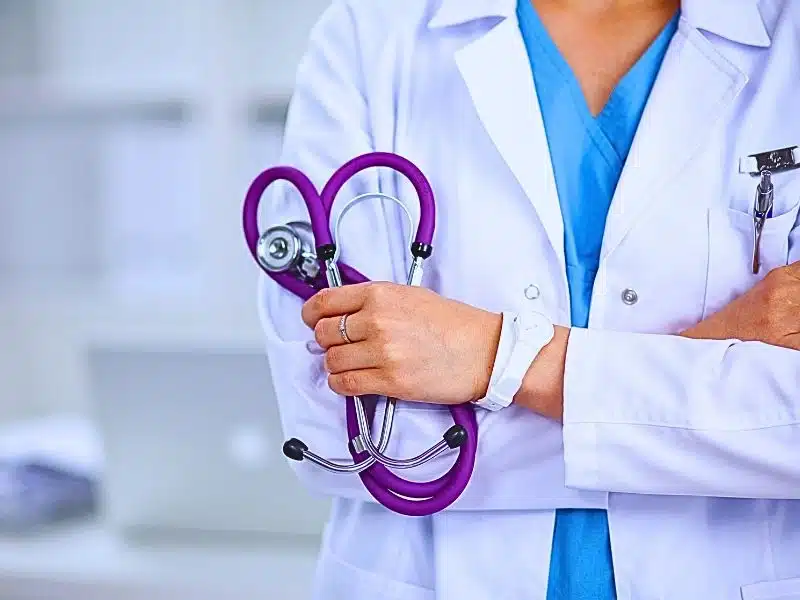 Medical Malpractice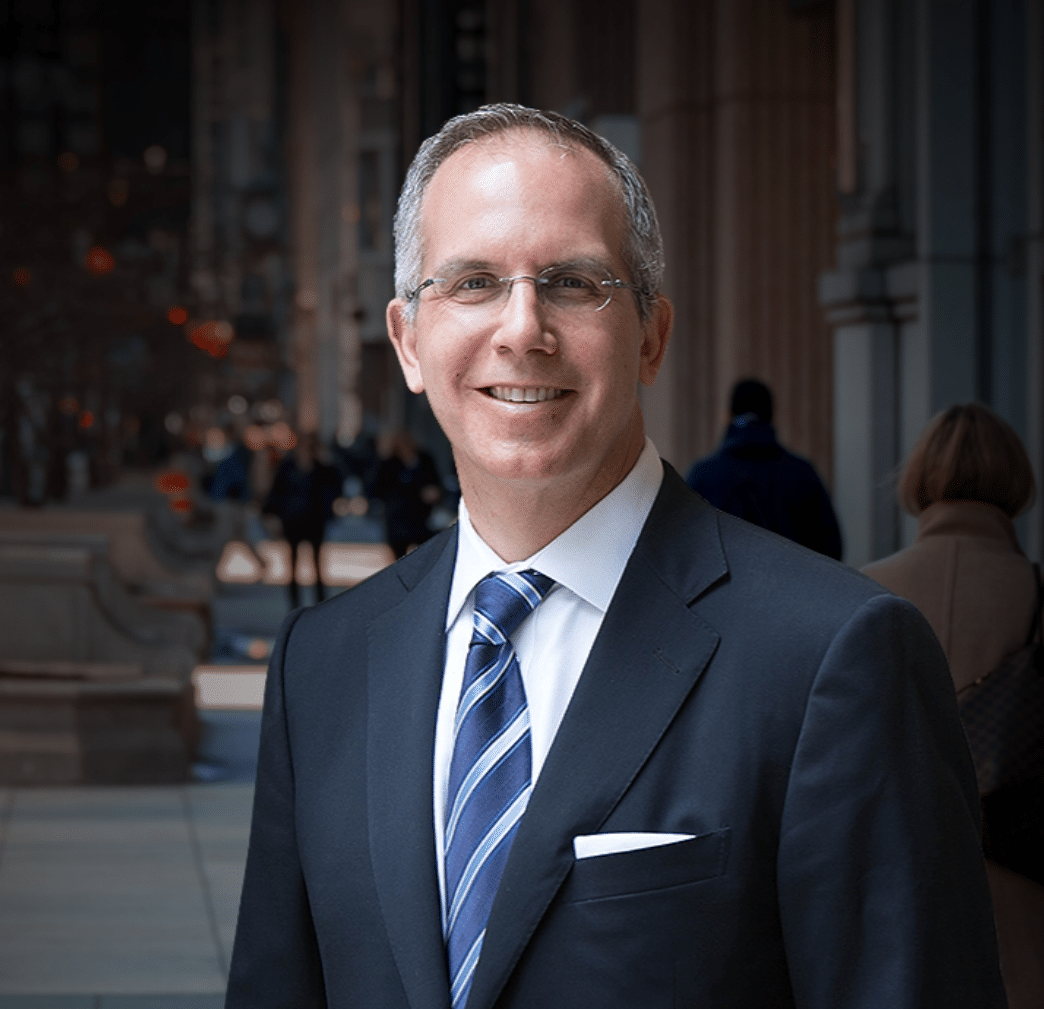 In Illinois, a misdiagnosis of stroke and other medical conditions may be considered medical negligence and grounds for a lawsuit against the patient's physician. Patients who have serious health conditions and are misdiagnosed are prevented from getting the proper medical treatments they need to improve. As a result, these patients can face worsening health conditions that lead to permanent injuries, disabilities, and death.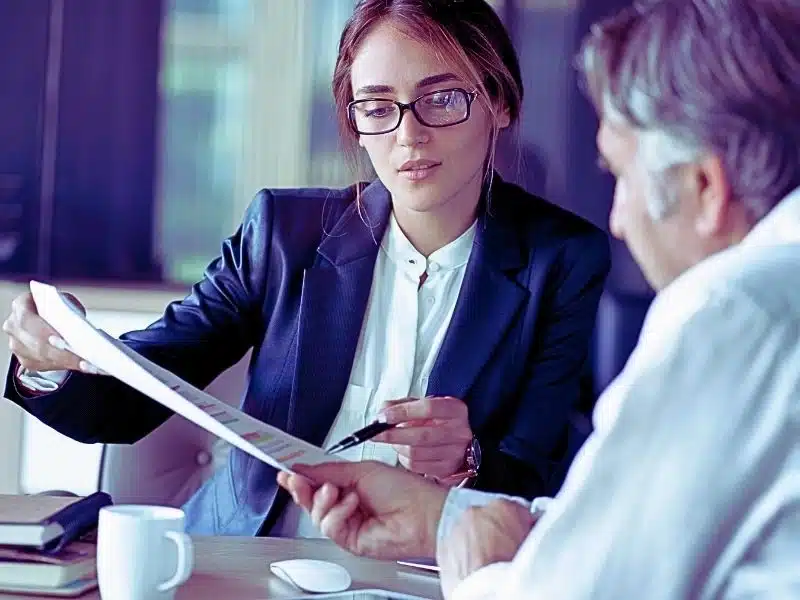 Medical Malpractice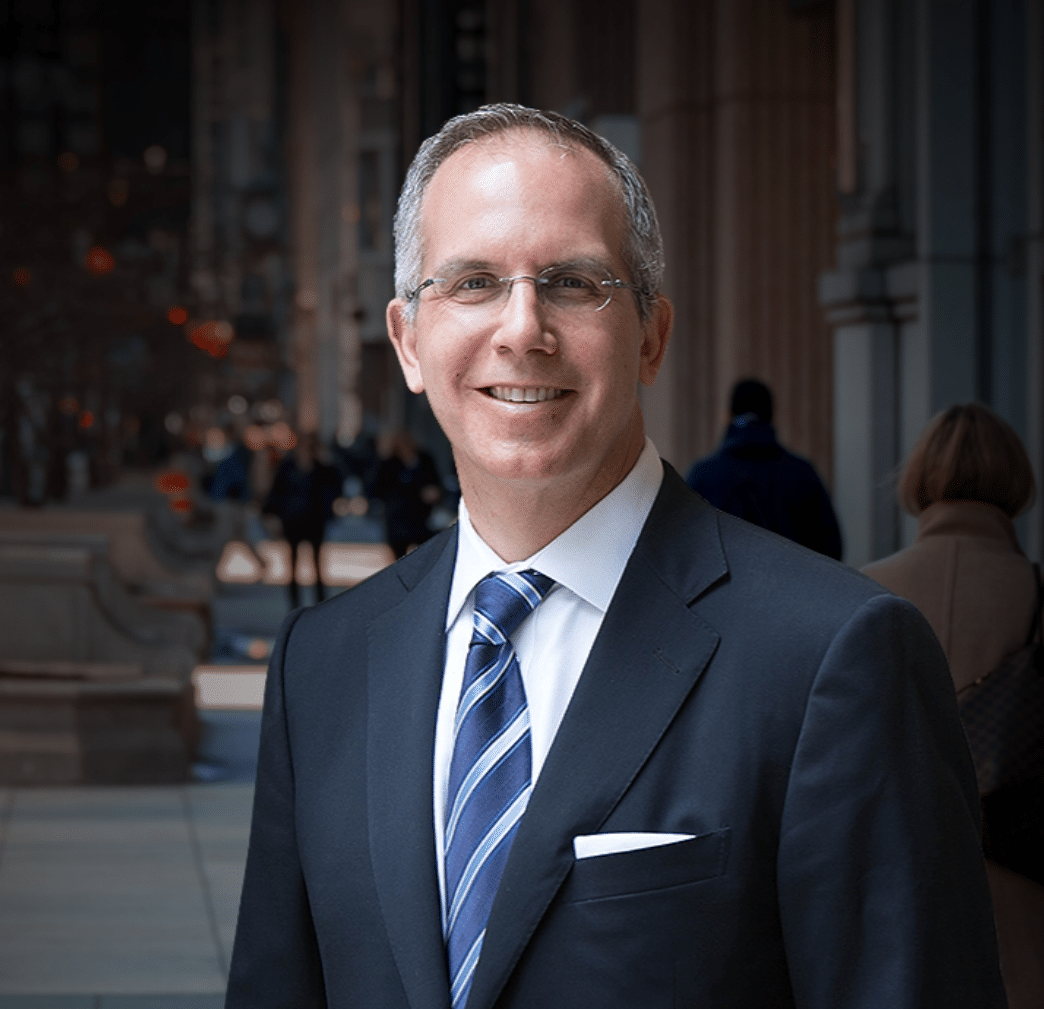 If a doctor or another care provider's negligence causes an injury, it's important to know how to file a medical malpractice claim in Illinois to recover compensation and hold the liable party accountable.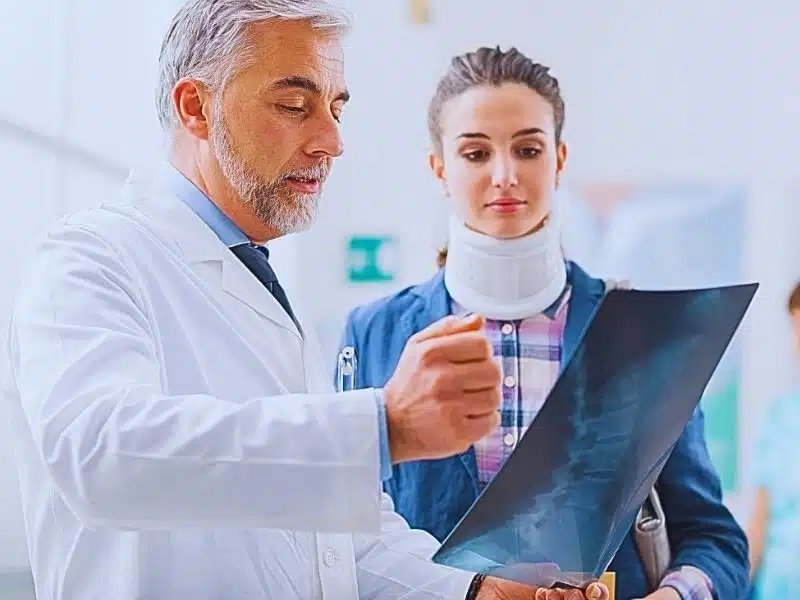 Medical Malpractice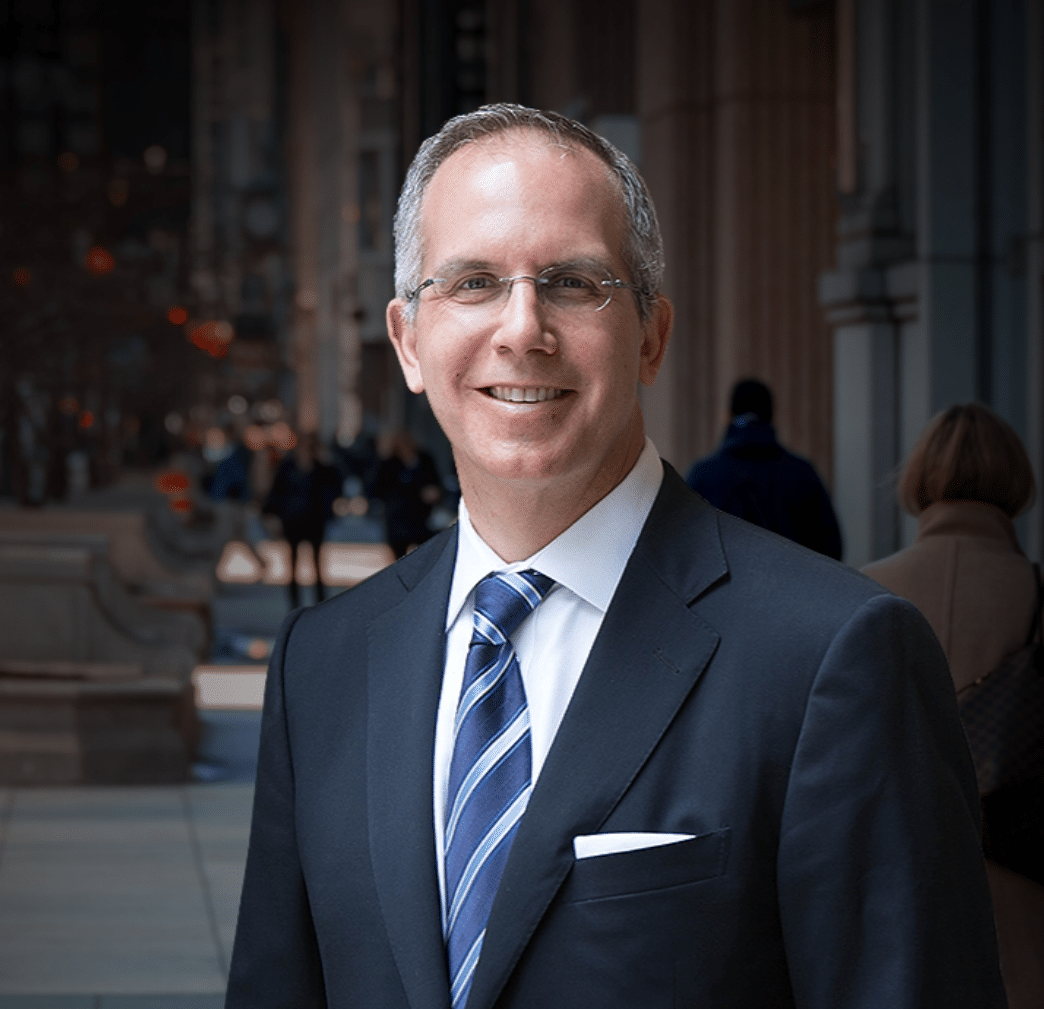 Following any instance of medical malpractice, it's important for victims to seek medical treatment from other professionals to begin the recovery process and obtain medical records proving the nature of their injuries. Getting medical treatment after medical malpractice can provide a patient with crucial evidence for his or her case.