Car accidents exert a significcaant amount of force onto a victim's neck and spine. As a result, cervical spine (neck) and acute lower back pain are leading complaints made by victims of motor vehicle accidents. The symptoms of trauma to the neck and back can appear immediately after the accident, or much later. The prevalence of latent injuries can make it difficult to diagnose, treat, and prove back injuries from car accidents. A trip to the chiropractor, along with the help of a car accident lawyer, can make recovery a smoother process for car accident victims.
At Ankin Law, we take car crash injuries like yours seriously. To improve your odds of a successful recovery, we collaborated with personal injury chiropractors in Chicago to determine what you need to know about back injuries caused by car accidents.
What Causes Back Pain After a Crash?
Back pain after a car accident is caused by the harsh movement forced upon the victim's body during impact. When a motor vehicle accident occurs, a person's body may be forced to twist, contort, or move abruptly back and forth. The quickness and intensity with which these motions occur can cause ligaments and muscles to tear and stretch, or discs to slip out of place, break, or rupture. The movement of these discs can lead to pinched nerves, as well as damage to the spinal cord.
Neck and back injuries from car accidents can take a variety of forms. The most common back injuries people have from car accidents are:
Sprains and Strains. A back strain is caused when the soft tissue extends too much during impact. Strains affect the tendons in the back that connect bone to muscle. Sprains are caused by a similar motion to strains, except they impact the ligaments connecting the bones.
Facet Joint Pains. Facet joints are nerve filled joints that rest between the bones of the spine. The damage to these joints can lead to pain or difficulty with the range of motion of the spine.
Spondylolisthesis. Spondylolisthesis is the stress fracture of vertebrae that leads to dislocation. As the vertebrae move, the nerves and spinal canal can become compressed. This leads to difficulty walking, tingling, numbness, and weakness.
Herniated Discs. Discs become herniated when they shift out of place and pinch nerves. These are typically referred to as slipping, bulging, or ruptured. Numbness, burning feelings, and weakness are associated with herniated discs.
Whiplash. According to Dr. Daniel Durkin with West Loop Spine & Stability, "Whiplash is a frequently used phrase describing when someone's neck suddenly accelerates or decelerates back-and-forth abruptly, causing ligamentous sprain and/or muscular strain." Often misdiagnosed and untreated, whiplash can have long-term effects on victims.
Lumbar or Thoracic Vertebrae Fractures. Fractures of the spine can result from the sudden impact that occurs in an accident. These fractures can lead to brain damage or loss of consciousness.
What Are the Symptoms of Back Injuries After a Car Accident?
Feelings of total body soreness are common after a car accident. However, pain concentrated in the neck and back could be an indication of a more serious injury. When pain occurs in tandem with additional symptoms, accident victims should seek treatment for possible fractures, nerve damage, and other injuries.
Common symptoms of back injuries after a car accident include:
Stiffness and discomfort when walking or standing
Tingling, numbness, or weakness in the back or body
Burning pain, or sharp, localized pains in the back, neck, or shoulders
Muscle spasms
Headaches, dizziness, or disorientation
Dr. Peter Schulz with North Michigan Avenue Chiropractic reports that "You can feel back pain anywhere from immediately to 2 weeks later."
While the above symptoms may be a direct indicator that a car accident victim has suffered a back injury, people should monitor all of their pain and symptoms after an accident to check for the progression of latent injuries.
What to Do if You Have Back Pain After an Accident
Victims of motor vehicle accidents should seek medical treatment right away to screen for injuries and begin treatment. If new symptoms arise, or existing symptoms worsen, individuals should check in with their doctor to ensure a record is kept of new or progressive injuries. This allows a medical provider to update a treatment plan and establishes a paper trail of evidence that can help a personal injury claim. Seeking medical care as soon as possible helps ensure the best outcome for accident victims.
Even if an accident victim does not establish a treatment plan with his or her primary healthcare provider, he or she should still seek the treatment of a car accident chiropractor for neck, back, or shoulder pain after a collision. Patients can use ice or prescription medications to help with pain management.
Once it is confirmed that a patient does not need immediate surgical treatment, he or she can work on active and passive care with the help of a chiropractor. Chronic pain is not uncommon with car accidents, but balancing both of these treatment options helps produce a long term pain resolution for victims.
According to Dr. Jason Ingham with Advanced Spine & Sports Care, "If you are in a car accident and are having lower back pain, and you think you are seriously injured, you should get checked out in the emergency room. If all is clear, and you are still experiencing some pain in your lower back, there are a few things you can do. It is important that you are getting your spine checked at the chiropractor for any misalignment resulting from the accident. The chiropractor can also provide guidance on any exercise that can be done to alleviate pain. At home, you can use ice, stretch, and foam roll the affected area to reduce inflammation and help the muscles to relax. Avoid using heat on an acute injury."
How Long Does It Take to Recover From a Back Injury From a Car Accident?
How long a back injury will take to heal depends on the nature and severity of the injury, as well as the condition of the victim's health prior to the accident. Some victims may recover quickly after a crash, while others may suffer from pain for 3-8 months. Dr. Ingham recommends, "In general, if you're not seeing any improvements with treatments, there needs to be a change in type of treatments."
In some cases, persistent pain may be an indicator that a deeper investigation and diagnostic check-in is necessary. If treatment for back injuries from a car crash isn't maintained properly or initiated soon enough, victims may suffer from long-term pain.
Who Pays for Chiropractic Care After Personal Injury Accidents?
Immediately after the accident, patients or their insurance companies will likely cover the initial cost of chiropractic care. However, victims of car accidents resulting from another party's negligence can seek to recover medical treatment costs through a personal injury claim, similar to how medical bills are paid after a car accident. Seeking compensation from the at-fault party for the cost of chiropractic care after the accident requires a victim to show that the treatment was required for injuries that resulted from the accident. Documentation provided by the chiropractor, as well as knowing when to get an attorney for a car accident, can improve a victim's chances of a successful recovery. 
How a Trip to the Chiropractor After a Car Accident Can Increase Your Settlement
Going to a chiropractor after a car accident helps to improve the outcome of your settlement by showing a consistent, documented need for medical care after the crash. Injuries of the neck, back, and spine often require a longer term treatment plan than other car accident injuries. The need for a consistent long-term treatment plan shows that the injuries a victim suffered had a significant impact on his or her life. The chiropractor acts as an expert in the car accident claim, helping to further prove a victim's injuries. In addition to helping prove the severity of an individual's injuries, chiropractic care influences the sum of medical treatment costs a victim can recover. While there is no exact prediction for how much to expect from a car accident settlement, proper documentation and the help of a car accident injury lawyer can increase a claimant's outcome.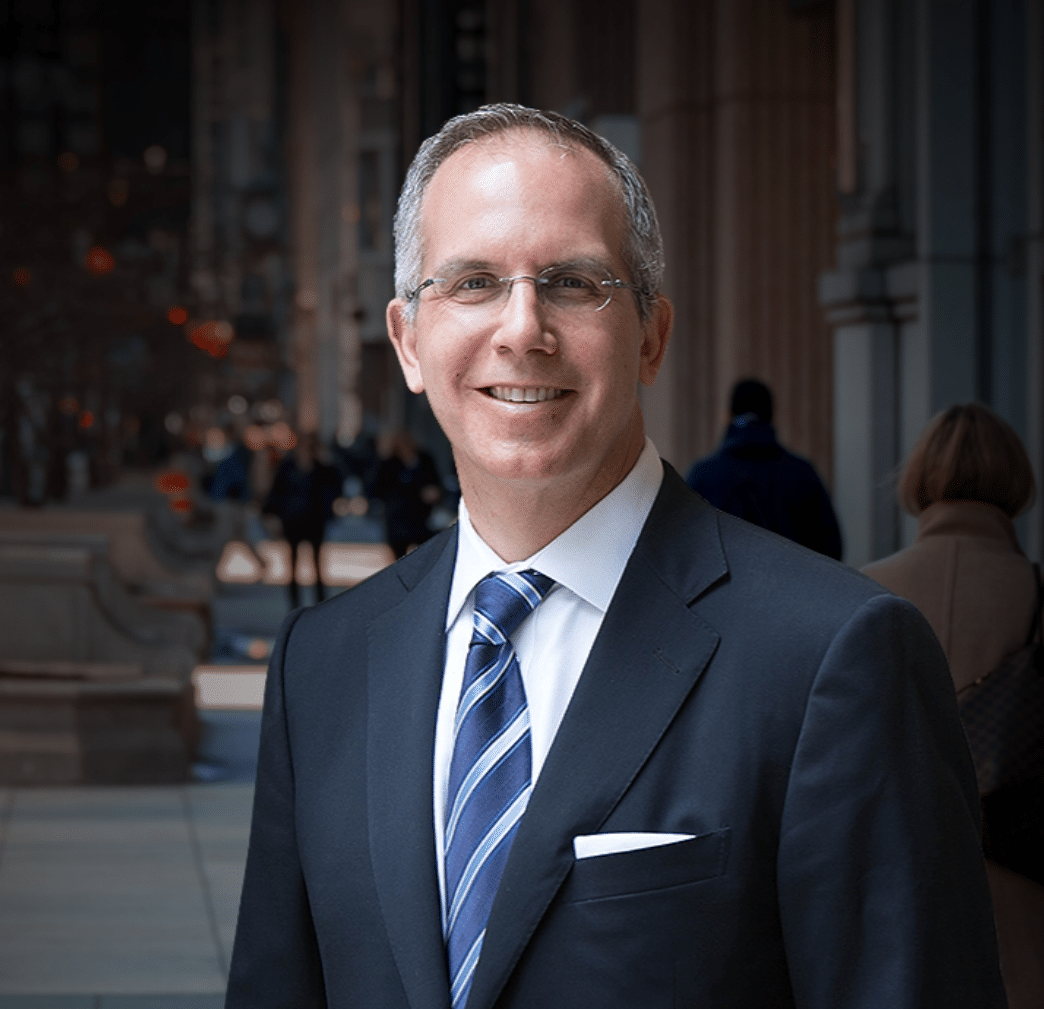 Chicago personal injury and workers' compensation attorney Howard Ankin has a passion for justice and a relentless commitment to defending injured victims throughout the Chicagoland area. With decades of experience achieving justice on behalf of the people of Chicago, Howard has earned a reputation as a proven leader in and out of the courtroom. Respected by peers and clients alike, Howard's multifaceted approach to the law and empathetic nature have secured him a spot as an influential figure in the Illinois legal system.