What happens if you lose a car accident lawsuit depends on the circumstances of the accident. First, you will not recover any compensation for losses resulting from the accident unless you appeal the decision. You would not pay attorney fees if you had a contingency fee agreement with your lawyer. You might, however, have to repay some case costs incurred by your lawyer. The court might order you to cover the defense's expenses.
You stand a better chance of winning a car accident suit by having a car accident lawyer in your corner from the start. A skilled and aggressive lawyer can help you build a strong legal strategy, hold settlement negotiations with the insurer, and fight for your best interest at trial.
Can You Appeal if You Lose a Car Accident Lawsuit?
Yes, you can appeal a car accident lawsuit verdict in Illinois. You cannot file an appeal simply because a circuit court has ruled against you. You must have a valid reason to appeal a circuit court's decision. Here are some valid grounds for appeal:
The judge or jury committed legal or factual mistakes;
The evidence in the lawsuit contradicts the decision reached by the circuit court; or
You received an unfair trial.
You have 30 days from the date of your car accident lawsuit verdict to file an appeal. An appeal is filed by bringing a Notice of Appeal to the circuit court that handled your lawsuit. The notice must specify the ruling you are appealing and the actions you want the appellate court to take.
You must also ensure the other side has received a copy of the notice. The appeals process can confuse someone with little or no legal background. It is best to let your lawyer handle this process, so you avoid costly mistakes.
The appellate court can reach any of the following four decisions after reviewing your appeal:
Affirm: The appellate court supports the circuit court's ruling. The outcome is that your appeal is lost.
Remand: The appellate court asks the circuit court to reconsider its decision. In this situation, the circuit court may need to hold additional trials.
Reverse: The appellate court does not support the circuit court's decision and overturns it.
Reverse and Remand: The appellate court does not support the circuit court's decision and sends the case back for rectification.
Do You Have to Pay Attorney Fees if You Lose Your Car Accident Lawsuit?
In most situations, you won't have to pay your lawyer if you lose a car accident case. Most Illinois car accident lawyers use contingency-based fee structures. These fee structures enable them to obtain a percentage of the compensation they recover. They cannot collect any attorney fees if no compensation is received.
Car accident lawyers try their best to win car accident lawsuits. In fact, most car accident cases resolve before trial. Lawyers keep negotiating with the insurer even after initiating a lawsuit. Lawyers take cases they are likely to win, as they know they will not get paid for their legal service if they lose the case.
Your lawyer may require you to repay certain expenses associated with your case. Carefully review the fee agreement before signing it. Doing that will help you understand the potential costs you are likely to pay no matter your case's outcome. Expert testimony fees, photocopying charges, deposition fees, court filing fees, and mailing and postage charges are common examples of case costs.
How to Increase Your Chances of Winning a Car Accident Lawsuit
There are several steps you can take to increase your chances of a favorable outcome.
Preserve Evidence
Demonstrating negligence in car accidents requires strong and compelling evidence. So, ensure you assemble as much evidence as possible at the crash scene. Start by noting down every detail of the accident you can recall. Record any statements from witnesses or the other driver while your memory is fresh. Record the weather, roadway conditions, and contact information of witnesses and the other driver. Also, note down the other driver's license and insurance information.
Use your smartphone or camera to take photos of your vehicle, the other driver's vehicle, and the crash scene. Also, take photos of any injuries sustained. Keep a journal to document the effect of your injuries on your everyday life. Your journal should constitute dates of physical pain, medication taken, emotional trauma, and other effects associated with your injury or accident.
Seek Prompt Medical Assistance
Getting immediate and comprehensive medical help right after a car accident can protect your well-being and strengthen your claim. Scans, like an MRI, can reveal injuries that could have taken you weeks or even months to detect. Prompt treatment also prevents the liable party's insurer from arguing that your injuries arose from a different event.
Be straightforward with your medical provider regarding your recovery journey at every appointment. Discuss all your medical problems and symptoms associated with the car accident with your medical provider. Do not exaggerate or leave anything out. Ensure your medical records and physician's notes document the nature and extent of your injury accurately. 
Choose the Right Car Accident Lawyer
Work with the right car accident lawyer to increase your odds of winning a car accident case. The number of options in Illinois can easily overwhelm you. Knowing what to look for and ask can help you identify the right lawyer for your car accident lawsuit.
Search for a lawyer with an excellent track record of obtaining reasonable settlements from insurance companies and favorable verdicts at trial. Such a lawyer will guide you on how to prove you are not at fault in a car accident.
The lawyer should have sufficient financial resources and competent staff members to handle your case. The staff members should have the required skills to perform investigative work and resolve legal issues that arise down the road.
Find out whether your lawyer offers a free initial consultation. If so, use that offer to learn more about the approach and steps the lawyer would take to maximize your settlement or win your case at trial. During your consultation, you can also review what happens if you lose a car accident lawsuit to be better prepared for all outcomes.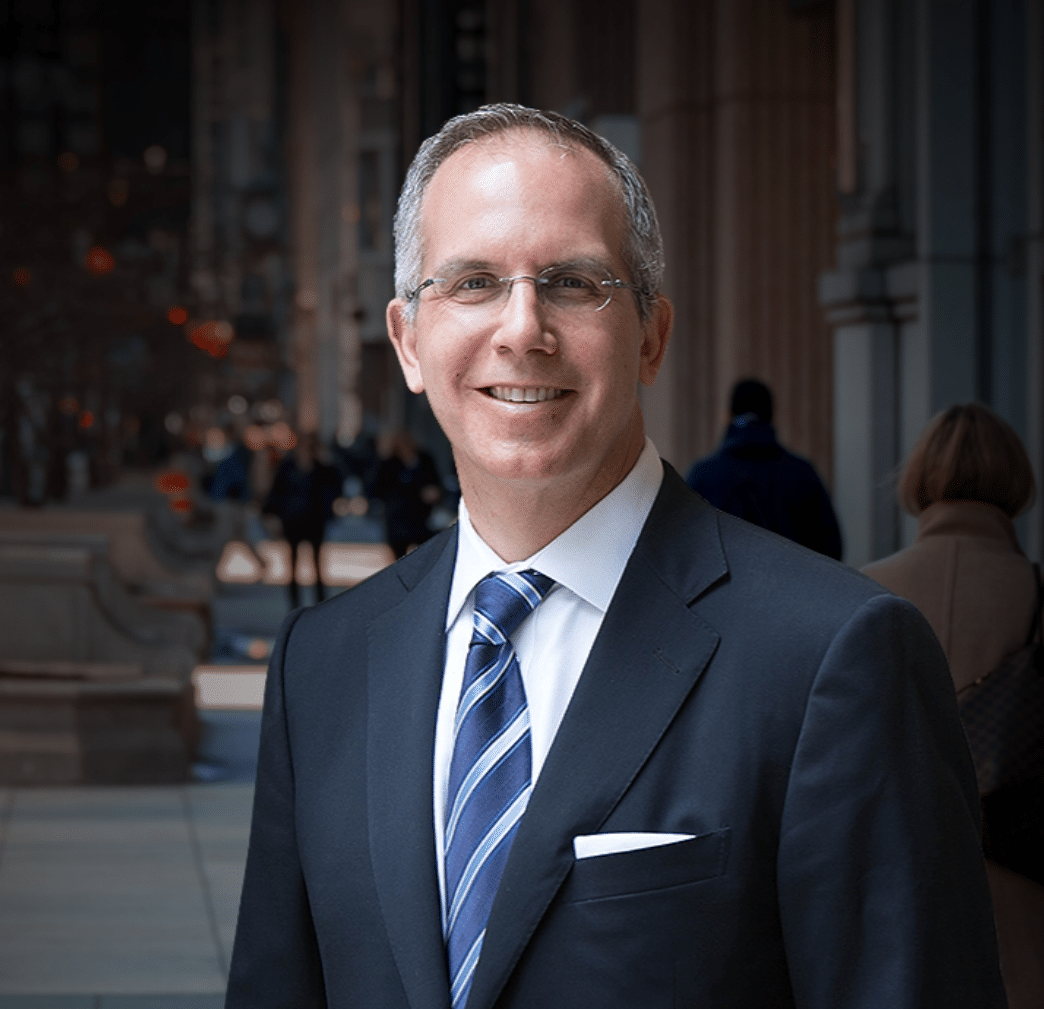 Chicago personal injury and workers' compensation attorney Howard Ankin has a passion for justice and a relentless commitment to defending injured victims throughout the Chicagoland area. With decades of experience achieving justice on behalf of the people of Chicago, Howard has earned a reputation as a proven leader in and out of the courtroom. Respected by peers and clients alike, Howard's multifaceted approach to the law and empathetic nature have secured him a spot as an influential figure in the Illinois legal system.