After a crash, you may wonder, "what can I sue for in a car accident lawsuit?" You can sue for medical costs, wage or income loss, property loss, physical pain and suffering, and other general damages in a car accident lawsuit. Your recoverable damages will depend on your case facts and your injury severity. The percentage of fault may also affect your recoverable damages.
Start by determining who to sue in a car accident lawsuit to recover the full extent of your damages or losses. A car accident lawyer knowledgeable about your state negligence laws and other relevant car accident statutes can examine facts in your case to identify the at-fault party. The lawyer can involve private investigators and an accident reconstructionist to compile the evidence required to prove the other party's negligence. The lawyer can also determine all your recoverable damages and accurately value your car accident lawsuit.
A car accident often causes massive costs and losses. These costs and losses are called damages. You have the right to pursue compensation from the at-fault party if you incur damages you wouldn't have otherwise incurred before the accident happened. The types of damages you can recover in a car accident claim include:
Medical Bills
Medical costs usually account for a significant amount of quantifiable losses or damages in car accident claims. Medical costs comprise all of the expenses you have faced because of the accident and estimated costs of medical treatment you might require in the future. Compensation for medical bills can cover expenses such as:
Ambulance rides and emergency room (ER) treatment
Hospitalization costs
Surgeries
Doctor's visits
Medication and medical devices
Physical therapy, rehabilitation costs, and expenses for at-home care
The more severe the injuries you sustain in a car accident, the higher the medical expenses. Your lawyer will work with medical expert witnesses to estimate the future medical bills you might incur.
Wage or Income Losses
You may pursue damages for your lost wages or income if your accident-related injuries force you to take a temporary or permanent break from work. It's easy to calculate lost wages or income. You just need to multiply your daily wage or earnings by the days you have been away from work.
Determining future wage or income losses, or decreases in earning capacity may be tough. Multiple factors, including your pre-accident earnings, health, the likelihood of advancement, and how long you would have worked can affect your estimated future wage or income losses. Records of past earnings and expert testimony are instrumental in proving your estimated future income losses.
Property Losses
Under Illinois law, drivers must have property damage liability to cover damage to property they cause in a car accident. If you incurred vehicle repair costs, you could pursue those expenses from the liable driver.
You can seek compensation for the transportation expenses incurred when your car was in the auto repair shop. You can also recover compensation to cover the replacement cost if your car got totaled in the accident.
Other property losses you might pursue from the at-fault party include towing charges and vehicle storage costs, replacement costs for damaged personal property, and a decline in your vehicle value after repair.
Physical Pain and Suffering
This covers the pain you experience after a crash or resulting injuries. It also covers mental trauma, which can arise from the injuries suffered or the car crash itself. Anxiety, depression, and social disorders are some examples of mental trauma. The value of your pain and suffering will depend on your injury severity, the long-term impact of the injury on your life, and expert testimony.
Loss of Quality of Life
You might suffer a permanent disability or decline in the quality of life after getting injured in a car accident. You have the right to seek compensation for the loss of the quality of life.
Scars or Disfigurements
A car accident can leave you with permanent scars and disfigurements. You might recover compensation for your permanent scars and disfigurement in a car accident claim.
Who Pays for Car Accident Compensation in Illinois?
Illinois is a comparative-fault insurance state. As such, the party liable for a car accident is responsible for paying the damages. You must present adequate evidence to show that another party is liable to receive compensation after a car accident in Illinois. You could also pursue compensation from more than one party if multiple parties were responsible for the accident. However, the amount of damages you can recover is impacted by your percentage of fault as well.
Illinois follows modified comparative negligence rules. Under these rules, you can only recover compensation if you are below 50% liable for the accident. Additionally, your recovered compensation is lowered based on your share of the fault.
Your options for pursuing compensation for an Illinois car accident include:
Filing a Third-Party Claim with the Liable Driver's Insurance Company
If you suffer injuries and property damage due to another driver's negligence, that driver's insurer is responsible for covering your losses. The insurance company might pay for your losses up to the liable driver's policy limit.
You need to initiate a third-party claim with the liable driver's insurer. You can do that by setting up an account with the liable party's insurer and filing your claim on its online claim portal. You can also call the liable party's insurer and initiate your car accident claim. However, the best course of action is to allow your attorney to handle all communication with the insurance company.
Be ready to give information regarding the at-fault driver, his or her insurance, and the crash itself. Illinois drivers involved in an accident must stop at the scene and exchange information. Obtain all the information necessary to initiate a third-party claim from the other driver immediately after the accident.
You should obtain the other driver's contact information, auto insurance information, license information, and vehicle information. Take pictures of the accident scene and damage to the vehicle, and obtain witness statements and a copy of the police report.
The other driver's insurer might allocate your claim to an adjuster upon receiving it. The adjuster will open an investigation into the accident, identify the liable party, and offer an initial estimate of the claim value.
The other driver's insurer may send you an initial settlement offer. The first offer is usually low and might not cover all your damages. Let your lawyer review the settlement offer and negotiate with the insurer for a higher payout.
Filing a Car Accident Lawsuit Against the Liable Driver Directly
Driving or operating a motor vehicle on a public highway without a liability insurance policy in Illinois is illegal. That does not prevent some drivers from driving without proper insurance.
You can hold the other driver personally responsible for your injuries and damages from the accident if that driver does not have a liability insurance policy. Similarly, you can hold the other driver personally liable for any amount above that driver's policy limit if he or she lacks adequate insurance coverage to cover all of your damages.
A car accident lawsuit filed against a liable driver directly allows you to obtain compensation from that driver's assets. Recovering compensation from someone's assets is a lengthy and challenging process. The liable driver might not have any assets to seize even if you win the lawsuit.
Filing the First-Party Claim with Your Insurance Company
Your insurance policy contains some benefits that can cover your losses if you get into an accident. You can also add optional coverage to your original insurance policy to increase your protection if an accident happens. These optional insurance policies include:
Medical Payments Coverage
This optional coverage pays your medical bills arising from the treatment of your accident-related injuries up to your coverage limit.
Collision Coverage
Collision coverage covers damage to a car sustained in an accident up to the car's reasonable market value. Your lender might require you to purchase this coverage, even if it's optional in Illinois.
Uninsured and Underinsured Motorist Coverage (UM/UIM)
UM/UIM covers your losses up to the coverage limit if an uninsured motorist is liable for an accident. It also pays your damages up to the coverage limit if a motorist with insufficient liability coverage to cover your losses in full is liable for an accident. UM/UIM protection for bodily injury is compulsory coverage for all Illinois drivers. You can also obtain an additional policy to cover property damage when an uninsured driver is liable for the accident.
If you file a first-party claim with your insurance company, the company may seek reimbursement from the liable driver's insurer. This practice is known as subrogation. It can prevent you from receiving reasonable compensation to cover your damages. The reason is that some of the recovered damages that you should have otherwise received go to your insurer.
Your lawyer can negotiate with your insurer to lower or waive subrogation altogether. That way, you can receive maximum compensation for all your expenses and losses.
Determining Liability for a Car Accident
Determining liability for a car accident helps you obtain the necessary compensation to cover your expenses or losses. The following are some factors to consider when determining liability for a car accident:
Accident Details
Specific details of the accident, including how it happened, weather and road conditions, and damage to your vehicle, may help identify the at-fault party. Other important accident details include contact information of eyewitnesses and the other driver, and the other vehicle's plate number. Those details are as important as the information in a police report. So, ensure you record them immediately after the accident.
Witness Statements
Statements from credible eyewitnesses are one of the most reliable forms of evidence for determining liability in a car accident. A credible eyewitness statement can validate your account of the accident and help you prove you are not at fault in a car accident.
Police Report
Police officers usually arrive at the accident scene and compile a police report. Ensure you report the accident at the nearest local police station if police officers do not respond to the accident. A police report is another crucial form of evidence for proving the other party's liability. The report includes specific accident details and observations of the responding officer.
The report covers several things, such as the involved parties, possible cause of the crash and why, accounts of the involved parties, and witness accounts.
Photo Evidence
Pictures of the accident scene can show how an accident happened, factors that might have contributed to the accident, and the nature of damages and injuries you suffered. A photo of the traffic sign present at the time of the crash may help reconstruct the entire accident scene.
Skid marks may show the exact vehicle's position at the time of the accident. Pictures of the damage sustained by your car can reveal where it was struck. An accident lawyer can review the photo evidence to determine who caused the accident.
Obvious Liability
Determining the liable party is easy in certain car accident cases. These cases include left-turn collisions, drunk driving, and rear-end crashes. The motorist making a left turn is always liable in left-turn accidents. The vehicle moving straight in an intersection almost always has the right of way. Of course, the liability will shift if the vehicle heading straight was breaking a traffic law, such as speeding.
A drunk driver is always liable in a car accident involving drunk driving. Likewise, a rear driver is usually legally responsible in a car accident involving rear-end collisions. Drivers must maintain a safe driving distance between their vehicles and others to allow safe stopping.
Determining liability for a car accident is a time-consuming process. It requires an understanding of state-specific motor vehicle accident laws and in-depth investigation. Reconstructing the accident is sometimes necessary to identify all the potentially at-fault parties. Consider hiring a knowledgeable car accident lawyer to handle this process and help you receive maximum compensation.
If you choose to hire a lawyer for your case, you might want to know how much a car accident lawyer costs. Illinois car accident lawyers usually take cases on a contingency fee agreement. This attorney-client fee agreement means the lawyer earns legal fees only if you receive a settlement or court-awarded damages. You do not pay anything if you lose the case.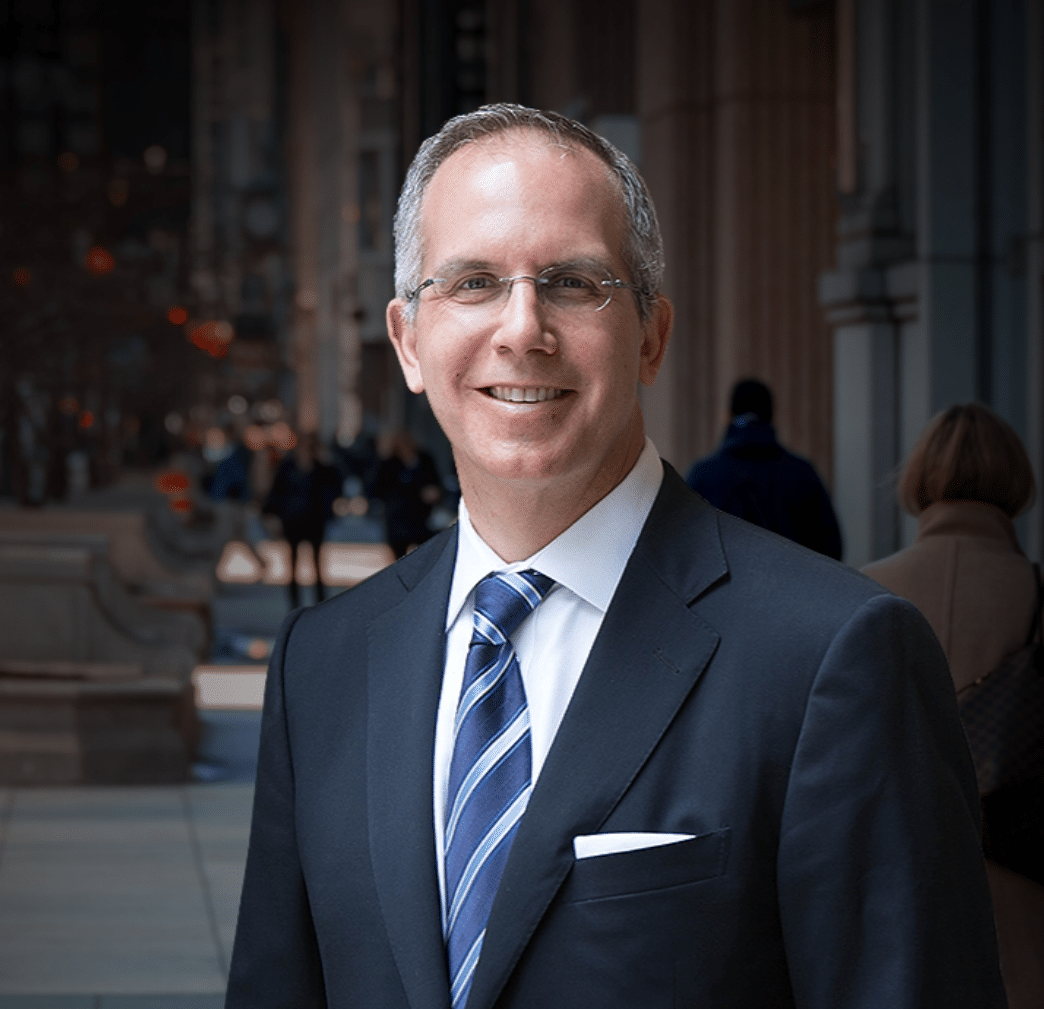 Chicago personal injury and workers' compensation attorney Howard Ankin has a passion for justice and a relentless commitment to defending injured victims throughout the Chicagoland area. With decades of experience achieving justice on behalf of the people of Chicago, Howard has earned a reputation as a proven leader in and out of the courtroom. Respected by peers and clients alike, Howard's multifaceted approach to the law and empathetic nature have secured him a spot as an influential figure in the Illinois legal system.