Chicago Legionnaires' Disease Lawyer
Legionnaires' disease can escalate to life-threatening levels if left untreated. When Legionnaires' disease is allowed to progress, victims frequently suffer extensive treatment costs and extended recovery times. Contracted through exposure to Legionella bacteria, the disease is typically sourced from poorly maintained water sources in hotels, spas, gyms, and other facilities. 
When exposure to Legionella bacteria leads to life-altering consequences, victims can hold the negligent property owner accountable for improper water maintenance under premises liability law. A Chicago Legionnaires' disease lawyer can review your case to determine the extent of the damages you suffered.
Request a FREE Case Evaluation
What Is Legionnaires' Disease?
Legionnaires' disease, or Legionellosis, is a form of pneumonia acquired through a bacterial infection. This infection is sourced from a bacterium known as Legionella. In most cases, Legionella bacteria are inhaled during exposure to contaminated water or soil. In some Legionnaires' disease cases, Legionella exposure causes milder illnesses, such as Pontiac fever. 
Although exposure to Legionella bacterium isn't inherently life-threatening, Legionnaires' disease can become fatal when left untreated. Legionellosis becomes deadly when the illness progresses to organ failure or respiratory failure. Vulnerable populations, such as older adults, smokers, and other victims with weakened immune systems, are at higher risk of suffering complications after exposure to Legionella.
Complications of Legionnaires' disease include:
One life-threatening side effect of sustaining Legionnaires' disease is respiratory failure. Respiratory failure is a common complication of lung infections and other forms of pneumonia. When a lung infection progresses to the point of respiratory failure, the victim's lungs can not provide the body with sufficient amounts of oxygen, nor can they adequately filter carbon dioxide from the body.
The most advanced form of sepsis, septic shock, is a severe reaction to an infection that leads to organ failure and catastrophically low blood pressure. This drop in blood pressure can result in heart failure, stroke, organ dysfunction, and death. Patients suffering from Legionnaires' disease are more susceptible to septic shock when they have diabetes, take immunosuppressant drugs, or are otherwise a part of vulnerable populations.
The symptoms of Legionnaires' disease may cause a victim's kidneys to fail, whether due to low blood pressure, insufficient oxygen in the body, or other problems. When the kidneys fail, the body loses its ability to filter waste from the blood. Without this ability, waste and excess fluids can accumulate internally to dangerous levels.
Endocarditis is the inflammation of the inner linings of the heart's valves and chambers. This life-threatening condition is typically caused by infections that occur when bacteria or other contaminants enter the bloodstream. Though endocarditis is a less-common outcome of Legionnaires' disease, it can cause significant, even fatal, damage to the heart.
Though Gullain-Barre syndrome is not a guaranteed or common outcome of Legionnaires' disease, the illness typically develops after exposure to a severe respiratory infection or chronic lung disease. The syndrome is chronically under-diagnosed. Gullain-Barre syndrome is characterized by tingling and numbness in the face or extremities that progresses to the rest of the body, potentially resulting in paralysis. This syndrome is more common in males than females, and the risk for contracting it increases as you age.
Personal Injury Lawyers at Ankin Law:
We welcome the opportunity to evaluate your Legionnaires' disease case. Contact our Chicago premises liability lawyers to get started today.
What Damages Can You Claim in a Legionnaires' Disease Lawsuit?
If you contracted Legionnaires' disease as part of an outbreak at a poorly maintained property, you may be able to hold the property owner or operator liable for the damages you sustained. Typical defendants in a Legionnaires' disease lawsuit include hospitals, hotels, resorts, and owners of other heavily populated properties. When Legionnaires' disease symptoms are allowed to progress, they can have a substantial impact on a victim's financial wellbeing.
Victims of Legionnaires' disease may have grounds for a toxic exposure lawsuit. Similar to other illness-based personal injury claims, plaintiffs in a Legionnaires' disease lawsuit can recover compensatory damages. These damages are intended to reimburse victims for the costs they sustain as a result of the illness. 
There are two types of compensatory damages in a Legionnaires' Disease lawsuit:
Economic Damages:

Economic damages are also referred to as special damages. They represent the expenses you incur from your illness. 

Non-Economic Damages:

Non-economic, or general, damages compensate victims for the intangible costs of sustaining an illness.
The value of your settlement award in your Legionnaires' disease claim hinges on the amount of damages you sustain. Your expenses, as well as the impact of your illness on your life, determine what damages you can claim. A Legionnaires' disease lawyer can review your case to help calculate the value of the economic and non-economic damages you should demand.
Economic damages in a Legionnaires' disease lawsuit will typically be based on medical expenses and lost earnings. Economic damages that are typically associated with a Legionnaires' disease lawsuit include: 
Initial medical treatment costs

Costs for prescriptions and assistive medical devices

Long-term care costs for long-lasting symptoms or complications

Lost wages during recovery
To support your calculation for economic damages, evidence such as hospital bills, wage statements, medical reports, and receipts may be used.
Non-economic damages in a Legionnaires' disease claim are usually represented by the emotional losses you endured as a result of the illness. These are commonly represented as:
Anxiety, depression, and PTSD

Pain and suffering

Disability or disfigurement

Loss of consortium
Non-economic damages are generally harder to quantify and prove, as they lack direct financial ties. 
Who Can You Sue After Contracting Legionnaires' Disease?
The party responsible for a Legionnaires' disease outbreak can vary depending on the circumstances that gave way to the surplus of Legionella bacteria. Hospitals, nursing homes, resorts, pools, hotels, motels, and other facilities can be liable for a Legionella outbreak if the bacteria grew from negligent maintenance practices. This is because property owners owe a duty of care to patrons to maintain a safe environment. When that duty is violated, as in cases involving the growth of dangerous bacteria, the property owner or operator can be held liable. 
If you developed Legionnaires disease due to a facility's negligent maintenance practices, a Legionnaires' disease lawyer can help you recover damages.
Where Do Legionella Outbreaks Occur Most Often?
Legionnaires' disease is contracted through exposure to Legionella bacteria. Legionella outbreaks occur most often in polluted water sources with temperatures between 68 and 122 degrees Fahrenheit. These water sources can be natural or manufactured. Victims do not need to come directly into contact with contaminated water to become infected with Legionella bacteria. Instead, an infection can manifest simply from inhalation. The most common places for Legionella outbreaks to occur are:
Natural Water Sources
Natural water sources are the most prominent breeding ground for Legionella bacteria. This bacterium frequently presents itself in streams, creeks, rivers, hot springs, lakes, and other natural bodies of water. Some potting mixes may even be contaminated with Legionella. Although Legionnaires' disease can have naturally-occurring sources, large scale outbreaks more commonly occur in artificial settings.
Purpose-Built Water Systems
Water systems built for the purpose of sustaining infrastructure, such as plumbing systems, air conditioning systems, humidifiers, gym showers, produce sprayers at supermarkets, and water heaters, run the risk of contamination when they go unmaintained. Typically, these outbreaks occur in the plumbing and ventilation systems of large facilities, such as hotels and hospitals. Outbreaks may also occur in recreational water sources, like spas, pools, and hot tubs.
Filing a Legionnaires' Disease Lawsuit
Victims who suffer damages as a result of a Legionella bacteria acquired illness can recover compensation through a Legionnaires' disease lawsuit. For a Legionnaires' lawsuit to be valid, however, victims must establish the source of the outbreak to prove that the liable party was responsible for their illness and subsequent damages.
Seek Medical Attention and Determine Whether You Caught the Disease in an Outbreak
If you're experiencing the symptoms of Legionnaires' disease, the first step to take is to seek medical treatment. Seeking medical treatment serves two essential purposes in building your case against a liable party. First, getting the right treatment early on will prevent you from succumbing to complications from the disease. Second, medical treatment will provide you with a formal diagnosis to prove that you contracted the disease. Once you've established your diagnosis, you can begin the process of tracing your illness back to an outbreak.
Contact a Legionnaires' Disease Lawyer
If you are diagnosed with Legionnaires' disease, a Legionnaires' disease lawyer can help you trace the source of your illness. Once the source is identified, your attorney can assess the damages you sustained and help you draft a demand letter to serve to the responsible party. If the at-fault party, or his or her insurer, rejects your demand or disputes your claim, your attorney can negotiate in an attempt to secure you fair compensation. 
File a Lawsuit Against the Liable Party
If negotiations with the liable party fail, a Legionnaires' disease attorney with Ankin Law will take your case to trial. He or she will help you gather evidence, secure expert witnesses to testify, and build a strong case to rival the defendant's disputes. 
Adhere to the Statute of Limitations for Legionnaires' Disease Lawsuits
Like other premises liability claims, Legionnaires' disease lawsuits have a statute of limitations to adhere to. The statute of limitations represents the deadline victims have to meet when filing a lawsuit or claim. In Illinois, the statute of limitations for Legionnaires' lawsuits is two years from the discovery of the illness. Exceptions to this rule do apply in cases involving minor children or incapacitated victims. A Legionnaires' disease lawyer can review your case to determine the deadline for filing your claim. 
Call Ankin Law for a FREE consultation.
Frequently Asked Questions About Legionnaires' Disease
How does Legionnaires' disease spread?
Legionnaires' disease spreads through exposure to Legionella bacteria. Legionella bacteria exposure can occur under a variety of circumstances, including polluted natural water sources, purpose-built water systems, and recreational water sources, like pools and spas. Victims do not need to come into direct contact with polluted water to contract Legionnaires' disease. Simply breathing in contaminated aerosols or water vapors can cause a victim to sustain an illness. This means Legionella bacteria can also thrive in ventilation systems and air conditioning units.
Who can you sue for contracting Legionnaires' disease?
You may have grounds for a Legionnaires' lawsuit if you contracted the disease from a traceable outbreak. If you can trace your Legionella exposure back to a specific property or outbreak, you can identify the at-fault party and hold them accountable for causing illness through poorly maintained water systems. Outbreaks that qualify for a lawsuit or claim are typically sourced in hospitals, nursing homes, gyms, pools, spas, hotels, and residential facilities. Lab testing, formal diagnosis, and the help of a Legionnaires' disease lawyer can aid you in identifying the party at-fault for your illness. 
What are the symptoms of Legionnaires' disease?
The symptoms of Legionnaires' disease mirror those associated with other forms of pneumonia. They include cough, shortness of breath, fever, muscle aches, and headaches. Symptoms may also progress to confusion, nausea, and diarrhea. Symptoms of Legionnaires' disease typically appear within 2 to 14 days of exposure to Legionella bacteria. 
"Worked with Jake Nabat and Monse Ronces for my accident case at Ankin Law and I would highly recommend their services. My attorney was very kind, informative, understanding and kept me updated throughout the process. It was a truly seamless experience. Their teams dedication, hard work and expertise was very evident. They won my case and did everything they could to get me compensated well for my injuries, pain and suffering. The attorney also worked with the ER, EMS and other medical services to negotiate my bills on my behalf. Great experience overall!"
Learn More About Premises Liability Claims in Chicago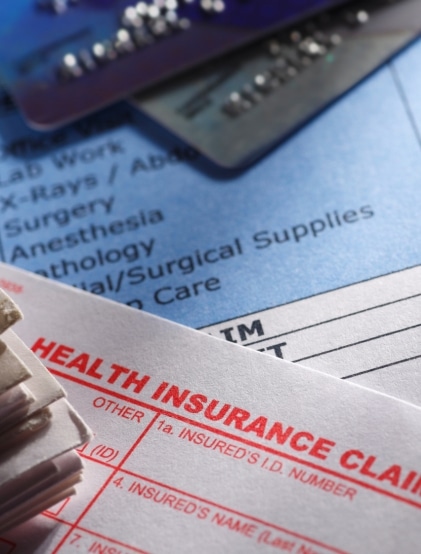 Workers' Compensation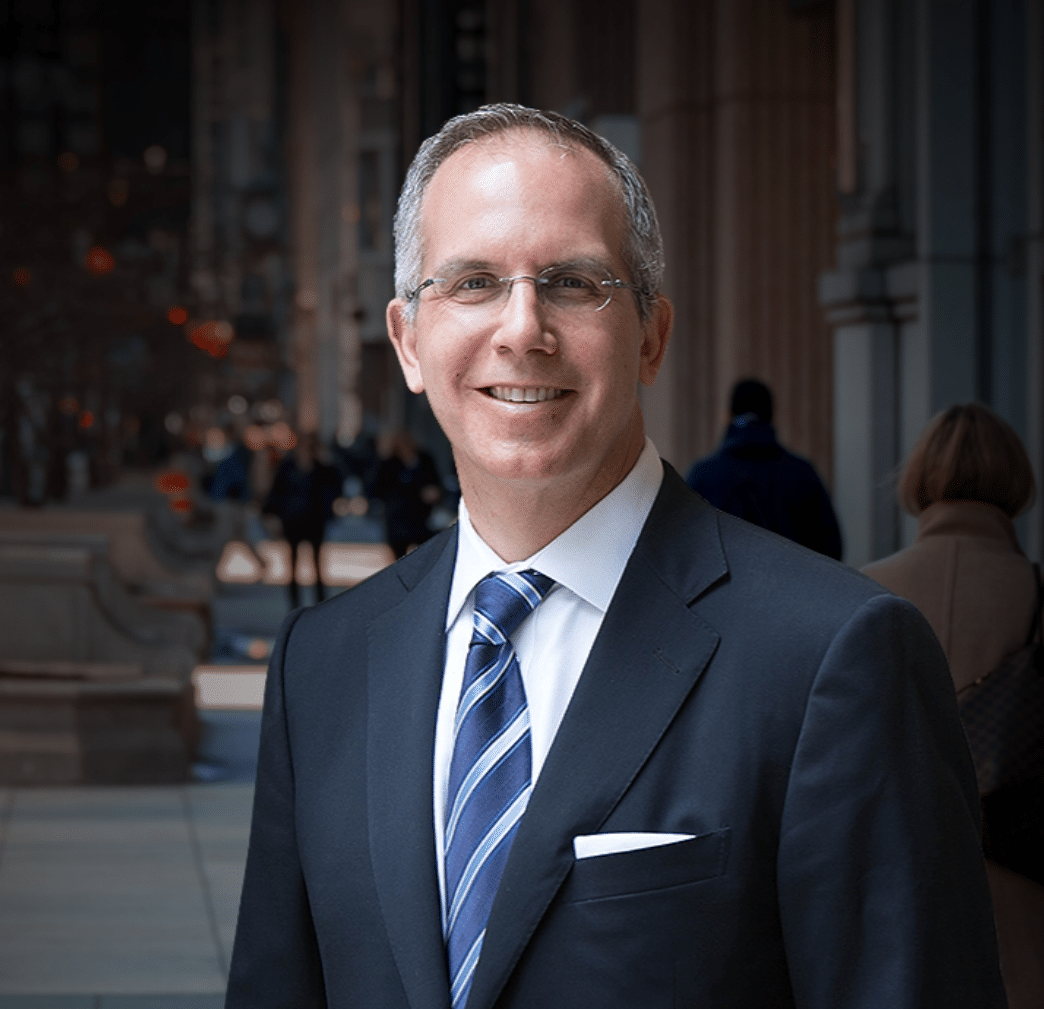 Construction and mining, rubber manufacturing, agriculture, and forestry have the highest workplace cancer risk in Chicago, Illinois. The same risk applies to building demolition, firefighting, brake repair, asbestos milling, and naval service jobs.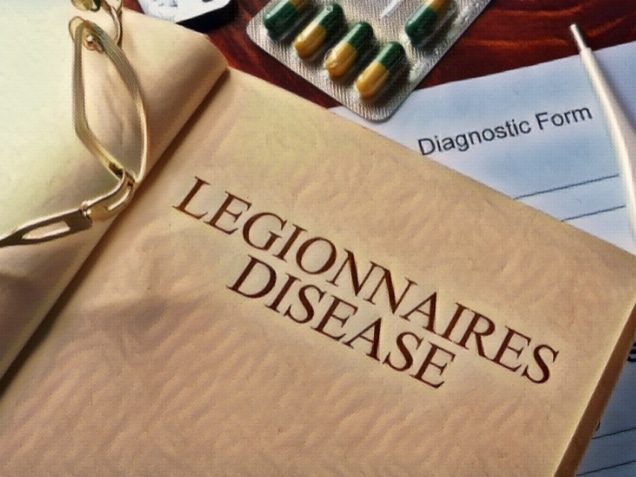 Workers' Compensation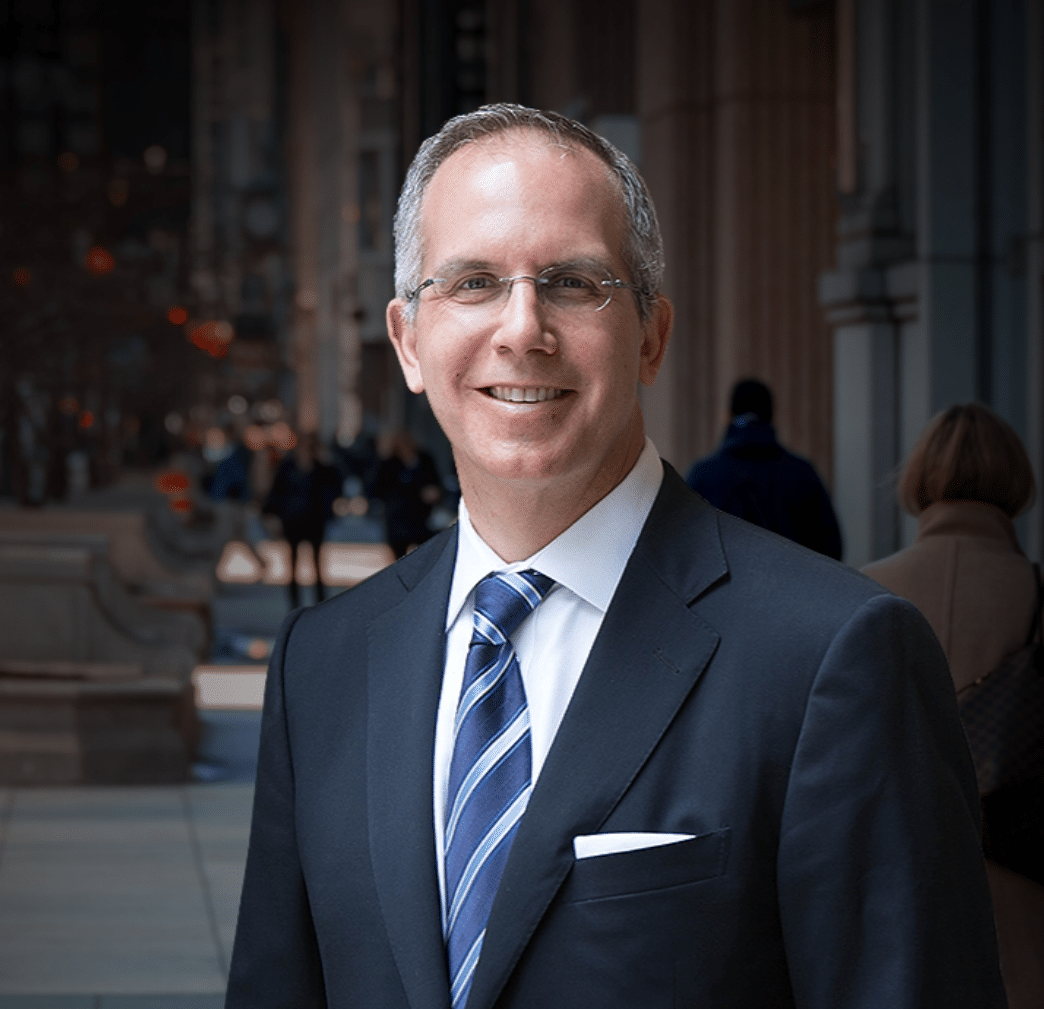 The symptoms of Legionnaires' disease are similar to lung infections like pneumonia. You may experience a headache, fever, shortness of breath, diarrhea, or muscle aches.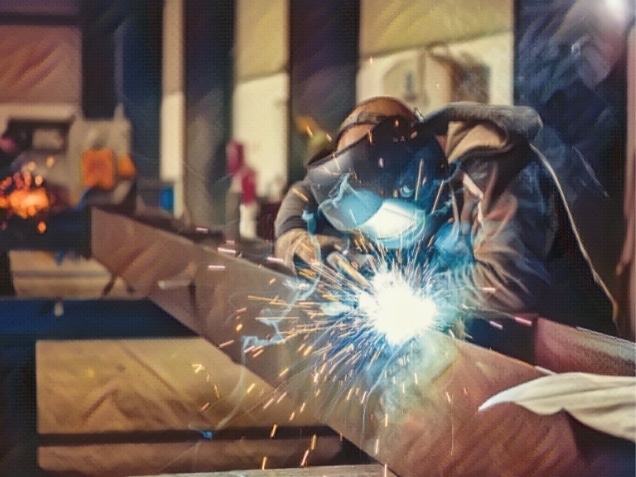 Workers' Compensation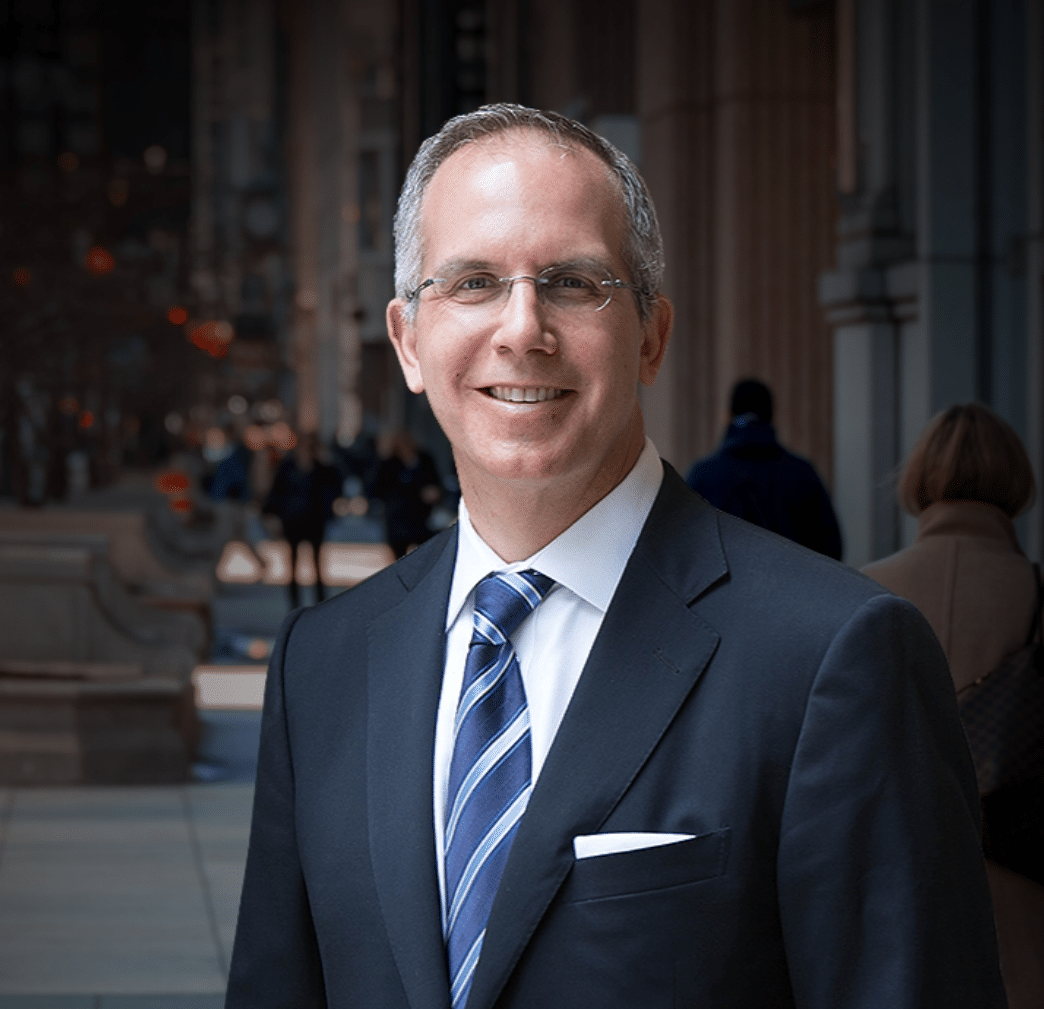 When injured on the job as an employee, you will rely on workers' compensation insurance to cover damages, such as your medical bills. However, the