It is important for victims to understand that there are a number of steps in a personal injury lawsuit to get money for their injuries. If you have been injured in a personal injury accident – whether a car accident, slip and fall accident or medical error – you want financial recovery as soon as possible.
The Chicago personal injury lawyers at Ankin Law focus on guiding clients through a personal injury lawsuit from start to finish. The following details some of the key steps that go into getting money damages through a personal injury lawsuit.
Contact a personal injury lawyer. If you or a loved one was injured in a personal injury accident, the first critical step is to contact a personal injury lawyer. A lawyer can help you get the medical treatment that you need, communicate with insurance companies on your behalf, advise you of your legal rights and options, and fight to get you a maximum financial recovery.
Decide whether to accept the insurance settlement or file a personal injury lawsuit. There are things to consider when deciding whether to file a lawsuit or accept the insurance settlement. Although it may take longer to obtain financial recovery in a personal injury lawsuit, there are several reasons why you may want to do so, including the following:

(1) You may get additional compensation in a personal injury lawsuit. Insurance companies are limited by the amount of coverage that the insurance policy provides, but in a personal injury damages award is not necessarily limited to the limits of the insurance policy, and you may be able to recover additional sums from the negligent driver, especially if he or she has significant assets.
(2) Insurance companies – even your own – may not have your best interest in mind. Insurance companies are in the business of making money and, as such, they often provide a formulaic approach to insurance settlements and offer less than your claim may be worth.
(3) You may be able to collect compensation for future medical bills. In many cases, a person injured in an auto accident will incur medical and rehabilitation services that may continue for several months or even years. Accordingly, your medical treatment may not be complete at the time the insurance company offers a settlement. A personal injury lawsuit allows a successful plaintiff to recover for all medical bills – including any future medical bills – as well as lost wages, pain and suffering, and emotional distress.
(4) You may have multiple causes of action against multiple parties. If there is more than one party at fault, insurance companies often point the finger at each other in an attempt to reduce or eliminate the amount of the claim. By pursuing a personal injury lawsuit, complex issues of liability and comparative negligence can be sorted out by the court.
Steps of a Personal Injury Lawsuit
If you do decide to file a personal injury lawsuit, it is important to do so in a timely manner in order to comply with the applicable statute of limitations. In Illinois, most personal injury lawsuits must be filed within two years of the accident or injury.
The case will be investigated and, assuming the case has merit, the Complaint will be filed in the appropriate jurisdiction. Thereafter, the defendant will have an opportunity to provide an Answer.
Discovery will be conducted over the course of the next several months. During discovery, each party has an opportunity to submit written questions and request documents for review. Depositions of the parties, witnesses, and experts will also be conducted. During the deposition, the parties' lawyers will ask questions of a party or witness, while under oath, prior to the actual trial. The deposition serves several purposes, including: (1) to find out what a party or witness will say at trial; (2) to obtain information that was not obtained in the written interrogatories; (3) to assess how the party or witness may be perceived by the jury; and (4) to preserve the record for testimony given at trial.
Settlement negotiations may take place, which can take several weeks or months.
If there is no settlement, the case will proceed to trial. In order to be successful, the plaintiff will need to establish liability by proving the following to the judge or jury: (1) the defendant owed the plaintiff a duty of care; (2) the defendant breached his or her duty of care; (3) the plaintiff suffered injuries; and (4) the breach of the defendant's duty of care was the proximate cause of the plaintiff's injuries.
If liability is assessed against the defendant, the judge, or jury will then determine the appropriate amount of money damages to be awarded to the plaintiff. The number of personal injury damages will depend on a number of factors, such as the specific legal claim, the circumstances of the accident, the extent of the victim's injuries, the impact of the victim's injuries, and the laws of the jurisdiction. Personal injury damages may include compensatory damages, including medical expenses, lost wages, pain and suffering, disability, and emotional distress.
Contact a Car Accident Lawyer
If you were injured or a loved one died in a personal injury accident, the Chicago personal injury attorneys at Ankin Law can help you get monetary damages. Because we focus on representing accident and injury victims, we will provide you with efficient and effective legal counsel that is catered to your unique situation and personal needs. We will guide you every step of the way – from the investigation of the accident and filing the complaint, to negotiating with insurance companies and advocating on your behalf in a court of law.
Contact us today at (312) 600-0000 to schedule a free consultation with one of our knowledgeable Chicago personal injury attorneys.
Posts Similar to "Steps in a Personal Injury Lawsuit"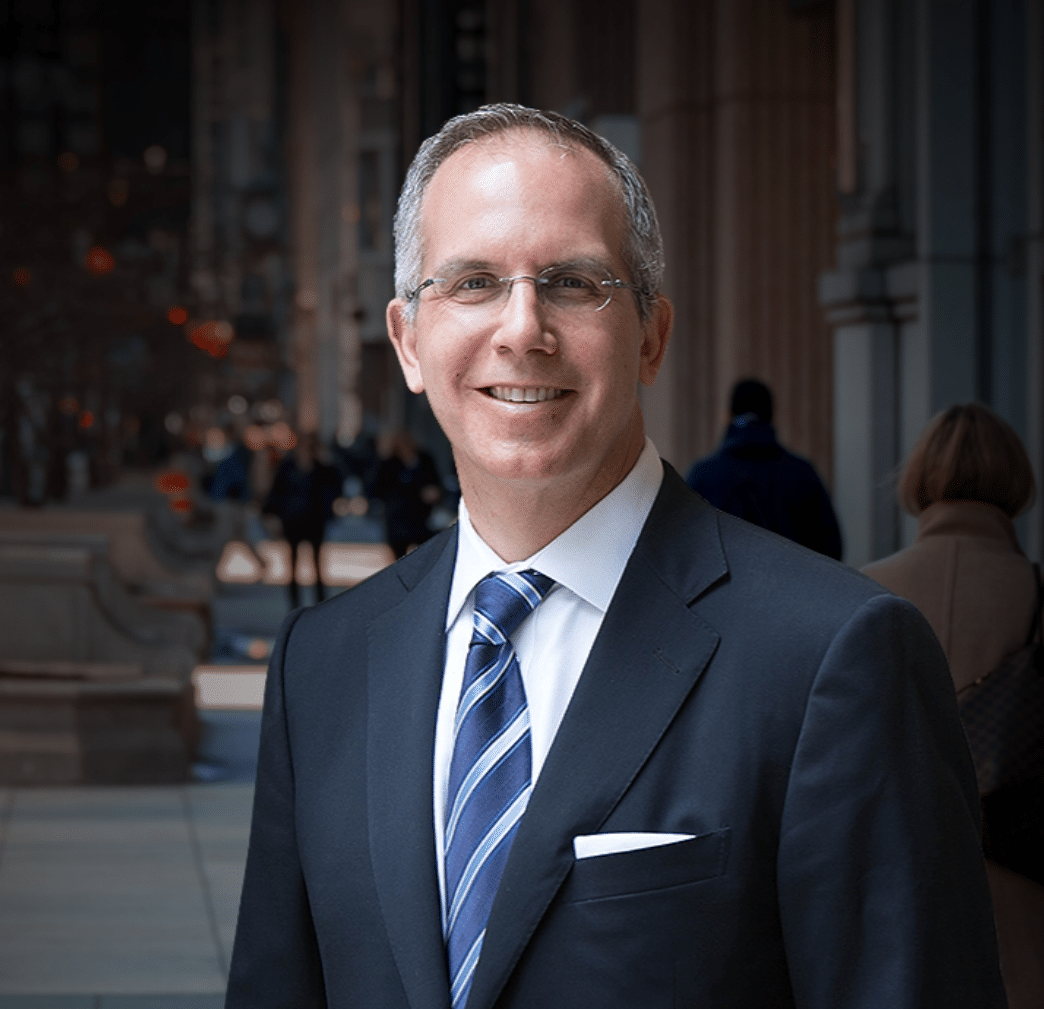 Chicago personal injury and workers' compensation attorney Howard Ankin has a passion for justice and a relentless commitment to defending injured victims throughout the Chicagoland area. With decades of experience achieving justice on behalf of the people of Chicago, Howard has earned a reputation as a proven leader in and out of the courtroom. Respected by peers and clients alike, Howard's multifaceted approach to the law and empathetic nature have secured him a spot as an influential figure in the Illinois legal system.