If you have suffered a shoulder fracture because of someone else's carelessness or recklessness, you may wonder, "What is a broken shoulder worth in a personal injury lawsuit?" Shoulder injury verdicts are close to $100,000 on average. However, the worth of your broken shoulder in a claim or lawsuit could span a wide range depending on several factors like the nature of the treatment needed, the earnings lost, and the injury's impact on your daily life. The information below will give you a more thorough understanding of the issue.
Symptoms of a Broken Shoulder
The humerus (upper arm bone), clavicle (collarbone), and scapula (shoulder blade) make up the shoulder. A fracture to any of these three bones can prevent you from performing certain tasks. Symptoms of a fractured shoulder include:
Severe pain
Swelling and bruising above the bone
A bump or deformity above the bone
Very limited shoulder movement
Grinding feeling when you move the shoulder
Common Causes of a Broken Shoulder
A broken shoulder often occurs after a motor vehicle accident. Contact sports also cause shoulder fractures. Other common causes include slip and fall accidents, medical malpractice, workplace accidents, and other instances of trauma to the body.
If someone else's reckless or careless actions caused your broken shoulder, you could seek compensation through a personal injury claim or lawsuit. The payouts for shoulder injury settlements are close to $100,000 on average. However, certain factors influence the value of your claim and could make it worth lower than $100,000 or even higher than $200,000.
One of the first questions to ask a personal injury lawyer is how much your injury claim may be worth. Consulting with a lawyer will help you get a more accurate idea of the amount to expect for your case. The lawyer will look at the facts of your case more closely, including every contributing factor, and help you establish the potential outcome.
The important factors that will make the size of the settlement or award you can collect higher or lower include:
Nature of Medical Treatment
The kind of medical treatment and rehabilitation you receive influences your compensation amount. For example, the need for surgery usually increases the value of a broken shoulder case. That's because surgery is invasive and leads to higher medical bills. Additionally, enduring surgery and its recovery time increases pain and suffering.
Surgery may be needed if the broken bone is extremely out of place, has broken through your skin, or you have several fractures, such as fractures of the scapula and clavicle. A simple fracture won't need surgery. As a result, the value of your case will be lower. Your medical bills are lower, and your pain and suffering will be less without surgery.
Time off Work
The income and earnings you lose due to the broken shoulder will be factored into your final compensation.
Likelihood of the Defendant Getting Found Liable
Having very little evidence to show that the defendant caused your injury will significantly reduce the value of your case. The value of your case will be high if the likelihood of the defendant being held responsible for your injury is high.
Prior Shoulder Injuries
Your damages might go down if you had previous injuries to your shoulder. The previous injury could have made your shoulder more vulnerable to re-injury.
Age
The age of an injured person at the time of the accident is usually an important factor in shoulder injury cases. Younger injured people typically receive more compensation than older people for the same injury because of a higher life expectancy and need for money.
Impact on Your Life
How the broken shoulder affects your life is also a significant factor in valuing your case. For example, if you enjoyed engaging in sports and other outdoor activities regularly before the injury, the broken shoulder will interfere with your pursuit of personal interests and hobbies. As a result, your damages are likely to be higher than that of a person who was relatively physically inactive before sustaining the injury.
What Do I Need to Prove to Win My Personal Injury Lawsuit for a Broken Shoulder?
When you file a lawsuit for a shoulder fracture, you will need to prove certain elements, or it will be challenging to get a fair settlement.
Fault
Proving fault is a crucial component of an injury claim. Insurance adjusters usually go to great lengths to try to assign fault to injured victims. Unclear liability could hurt your case and the financial compensation to which you should be entitled. Therefore, you should establish who was at fault in your case.
In the case of a car accident, you could prove the other driver was at fault by showing he or she was speeding or talking on the phone at the time of the accident. If you fell and fractured your shoulder in a facility, such as a nursing home, you could show the safety violations at the facility.
A personal injury lawyer is essential to proving fault. The lawyer will investigate your accident's precise circumstances, examine police and medical records, and consult with other professionals like accident investigators and medical specialists to help build a strong case.
Your Shoulder Injury Is From the Accident
Insurance companies will try to show that the accident in question isn't responsible for your broken shoulder. Seeking prompt medical care after your accident will help establish the connection between your shoulder injury and the accident. Taking photos of the visible signs of the fracture immediately after the accident may also help.
You Suffered Losses After the Accident and Injury
You will need evidence of how your shoulder injury has negatively affected your life to help the insurance company and jury establish the full value of your damages. Some proofs that help affirm your financial losses, as well as physical and mental damage, include:
Medical bills
Photos of your injuries
Copies of your imaging tests and results
Documentation of work missed because of your injuries
Expert testimony
Medical prognosis
There's a time limit on how long you have to sue someone for a personal injury. Therefore, you should avoid spending too much time wondering about when to hire a personal injury lawyer. The sooner you speak with a lawyer after sustaining the shoulder fracture, the more time the lawyer will have to work on your case and maximize the compensation you can recover. The longer you wait before contacting an attorney, the more evidence that gets lost and the closer you get to the expiration of the statute of limitations, which in Chicago is two years from the occurrence of the injury.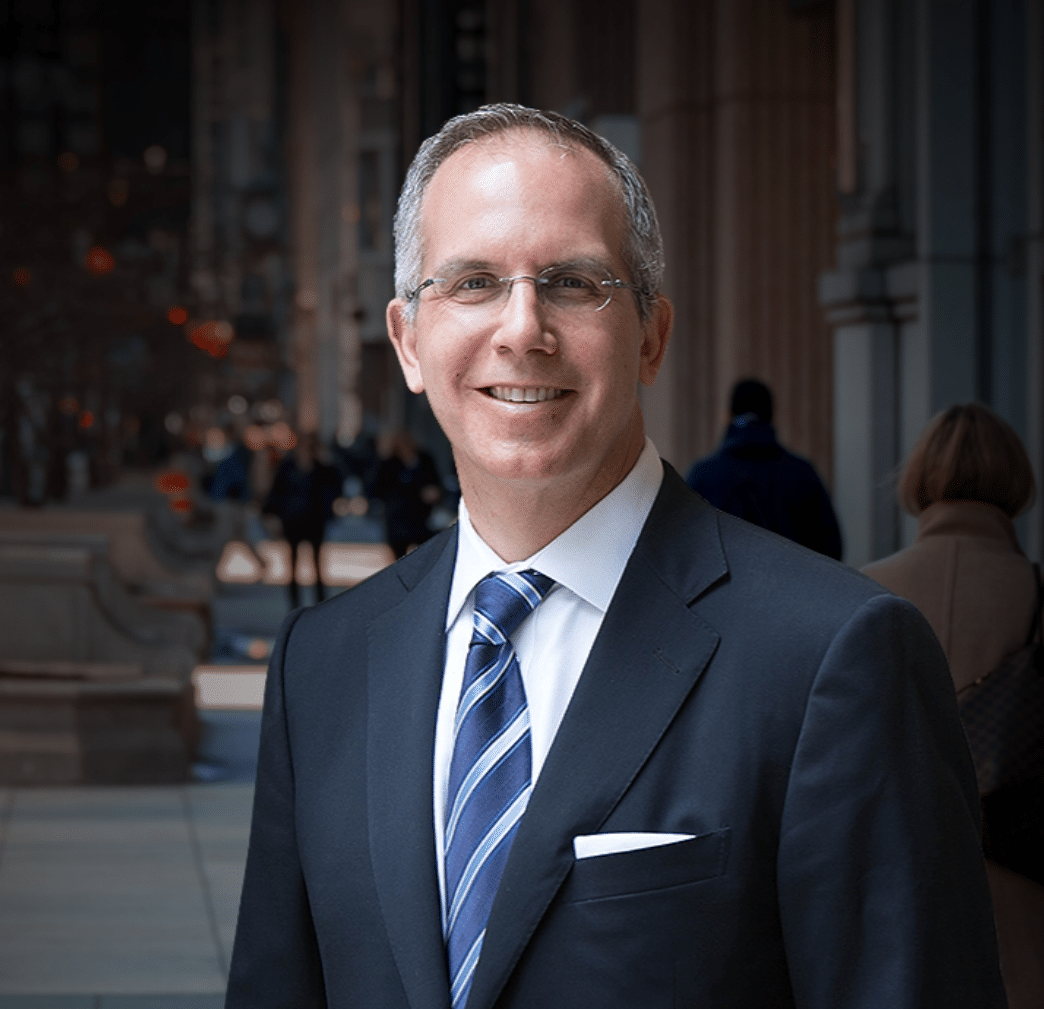 Chicago personal injury and workers' compensation attorney Howard Ankin has a passion for justice and a relentless commitment to defending injured victims throughout the Chicagoland area. With decades of experience achieving justice on behalf of the people of Chicago, Howard has earned a reputation as a proven leader in and out of the courtroom. Respected by peers and clients alike, Howard's multifaceted approach to the law and empathetic nature have secured him a spot as an influential figure in the Illinois legal system.