Call a car accident lawyer in Illinois to protect your rights, know what to say to the insurance agents, and maximize the chances of winning if the case goes to trial. Calling your insurance company is necessary, but remember that the insurance adjusters are only interested in reducing or denying the victim's settlement altogether. As such, calling the insurer first may be your undoing at times. Call a lawyer first to allow the lawyer a head start in building a solid case on your behalf.
Reach out to a car accident lawyer after confirming everyone is safe and documenting the accident scene. An experienced lawyer helps you build a strong case to secure fair compensation to cover the resulting medical bills, lost wages, property damages, and pain and suffering. After calling the lawyer, reach out to your auto insurer. Furnish your insurance company with the identifying details of the at-fault driver and his or her insurance information.
Why You Should Talk to a Car Accident Lawyer First
Sometimes, the liable party accepts fault and agrees to compensate the victims. Where the matter gets resolved with such mutual agreements, an attorney may not be necessary just yet.
Instead of rushing to contact your auto insurer, hold off as you brief your car accident attorney on what transpired. The attorney provides proper directions on how to proceed. If your first stop is at the insurers, you risk having your rights infringed and your claim shortchanged. After all, the adjuster's objective is to protect his or her employer by reducing the recoverable payouts to the victims. 
Unrepresented victims risk getting taken advantage of by their insurers. Get a lawyer to bar these adjusters from enticing you with a low settlement.
Many unrepresented victims have found themselves in trouble after unknowingly accepting the release settlement from the insurance teams. With a lawyer by your side, the insurers will not attempt to coerce you into making a written statement or recording of the accident.
The attorney picked can make or break your claim case. Do not leave anything to chance. Go for a proven personal injury attorney to guarantee a fair car accident insurance claim settlement. A skilled attorney ensures you receive a maximum payout to foot the rising medical bills, property damages, and lost earnings.
Reasons Insurers Contact Car Accident Victims
Following an auto accident, the insurers start to make calls, and if you fail to answer, the investigators knock on your doors. The reason the insurers rush to contact you is to source information that gets used against your claim. Other reasons why insurers will contact you include, to:
Compel you to admit liability
Convince you to accept a lower settlement value
Obtain statements that contradict the evidence
Get you to downgrade your injuries or damages
Find out if you have underlying medical issues
Figure out if you were under prescription drugs or alcohol
You do not have a legal obligation to accept calls from your insurer. You can refer the insurers to your car accident lawyer. But, if you choose to answer the calls as a courtesy, then make sure you only share the accident facts. Do not give opinions or speculations to avoid diluting your case.
Should You Accept the Insurance Settlement?
Never accept the initial payouts following an auto accident in Illinois. Even though accidents leave you with costly medical bills and possibly out of work as you recover, do not fall for the quick settlement route. Always consult with your attorney before accepting any deals from the insurers.
In most cases, the insurance adjusters race to offer the victim a lowball offer and close the case. It is only much later that the victim finds out that the settlement is barely enough to cater to the rising medical bills, lost wages, property damage, and pain and suffering. By then, there is absolutely nothing the victim can do to undo the mistake of accepting a quick settlement.
Let your legal representative handle the settlement deal. The lawyer's experience makes him or her aware of the expected settlement payout for your pain, injuries, and property damages. The settlement negotiations continue until your lawyer sees you have received the best possible deal.
At-Fault Laws in Illinois
Illinois is a fault state. This implies that the responsibility for the crash rests on the at-fault party. Since Illinois follows a modified comparative negligence rule, car accident victims are still entitled to recovery if found less than 50% at fault. For example, if you were 30% at fault, you could recover 70% of your losses and damages from the predominantly at-fault party.
Steps to Take After Your Accident
The decisions taken and utterances made right after an auto accident in Illinois significantly impact the outcome of future lawsuits or claims. A misplaced statement at the accident scene can potentially ruin the chances of receiving compensation. For example, if an innocuous apology gets taken out of context and later used against you in court. So, knowing what to do after a car accident in Illinois, Chicago helps safeguard your right to compensation.
Check for Injuries
First, calmly check yourself to see if you have sustained any minor or major injuries. Also, check on your passengers. If you or others are hurt, act fast to seek the necessary medical interventions. Never assume injuries are insignificant. The extent of car accident injuries usually manifests after a couple of hours or even days.
Observe Safety Precautions
Take safety measures to prevent further accidents. It is common for other motorists to come crashing into the accident scene. These additional accidents only exacerbate the already grim situation. Make sure you and others clear the roads to minimize collateral accidents.
If the vehicles are creating a hazard, and can be moved, do so immediately to avoid obstructing other unaware motorists. Remember to turn your vehicle's hazard lights on and put warning triangles at the accident scene.
Call 911
Dial 911 to request an ambulance to the accident scene. If you don't need immediate attention, visit a hospital to get examined by a medical professional right away. Seeking prompt medical attention helps address the injuries. It also allows the victim and his or her attorneys to start building a solid car accident case using the medical records obtained.
Motorists in Chicago have a 14-day window to seek medical attention following an auto accident. You should have doctor's notes and treatment receipts dated within 14 days from the accident. Otherwise, you risk losing your right to compensation.
Reporting the Accident
After ascertaining your wellness, the next step is to inform the relevant authorities. Call the police officers if they do not arrive at the accident scene together with other emergency responders. Once the police arrive, provide them with your version of the events leading up to the incident. You can also record your police discussions on your smartphone as backup, just in case.
It is not nearly enough to simply exchange insurance details with the other involved parties and then leave the scene. Such a move can easily jeopardize your future lawsuits. Insurance adjusters tend to dismiss cases where the victims delay reporting. Also, if you leave the scene prematurely, the at-fault drivers can get an opportunity to deny responsibility in your absence.
Documenting the Crash Scene
First-hand evidence validates your future claims. So, you should collect as much evidence from the scene as possible. The longer you delay documenting the crash scene, the more likely it gets tainted. Take pictures and videos showing the crashed vehicles while still on the road.
Capture evidence that shows damages to the signage or traffic lights. Record the skid marks too. Also, document all injuries using photos or video. That first-hand documentation eases your attorney's job when building the case.
Find Witnesses
If they consent, take the names and contact information of any nearby witnesses. If possible, record a video attesting to your side of the story before they leave.
Never Admit Liability
Admitting fault is detrimental to your impending lawsuit. Keep apologies to yourself, and only share with your attorney what you think caused the accident. The investigator has to collect evidence and witness reports, and then apportion partial or complete blame to the involved parties. If you admit full responsibility, the other at-fault parties might walk scot-free.
Call a Car Accident Lawyer
Get in touch with a car accident lawyer before reporting the crash to your insurer. Your lawyer will guide you on what to tell the insurer and the right steps to take to remain eligible for compensation.
Inform Your Insurer
Finally, inform your insurer about the accident at your earliest convenience, regardless of who is at fault for the accident. Furnish your insurer with as much information about what happened as possible. Be honest always.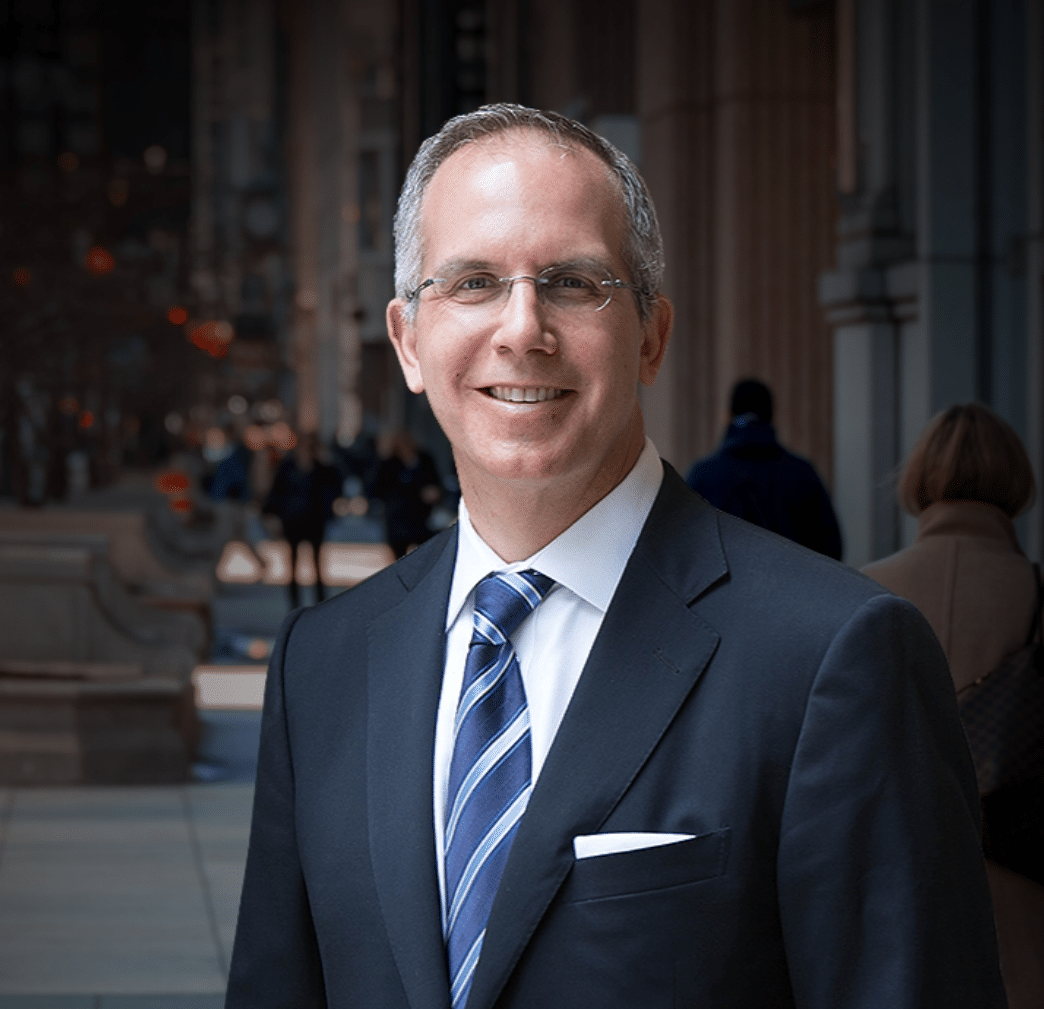 Chicago personal injury and workers' compensation attorney Howard Ankin has a passion for justice and a relentless commitment to defending injured victims throughout the Chicagoland area. With decades of experience achieving justice on behalf of the people of Chicago, Howard has earned a reputation as a proven leader in and out of the courtroom. Respected by peers and clients alike, Howard's multifaceted approach to the law and empathetic nature have secured him a spot as an influential figure in the Illinois legal system.