There are steps that crash victims need to take to ensure the safety of those involved and help increase their chances of filing a successful accident claim. Knowing what to do after a car accident is vital. A car accident attorney can help victims navigate the accident claims process and maximize their settlement.
More than 2 million people are injured in car crashes each year, with the average claim for injuries rising to more than $23,000. The steps taken in the minutes, days, and weeks following a crash can have a significant impact on the success of an accident claim. Myths and misinformation about car insurance companies, tort laws, and other auto accident issues can make it difficult for a person to know what to do after a car accident.
How Accidents Take Place
Car accidents occur every day, many of which are serious or even fatal. According to data from the National Highway Traffic Safety Administration (NHTSA), 6,756,000 motor vehicle accidents took place in 2019, with 1,916,000 resulting in injuries and 33,244 involving fatalities. Other accidents may involve private property crashes that only result in property damage, but this damage can come with steep costs.
There are many potential causes of car accidents, such as:
Distracted driving
Drunk driving
Road hazards
Inclement weather
Defective automotive parts
Driver error
Accidents may be more likely to take place in particularly dangerous Chicago intersections. If any type of accident occurs, there are steps that people should take to preserve the safety of everyone at the scene and help build a claim in the days and weeks following the accident.
Steps to take After a Car Accident
The following are the actions that individuals should perform if they're involved in any type of accident. These steps also detail what to do after a truck accident in Illinois, which can be more serious than accidents only involving cars.
Stay Calm and Move Everyone to a Safe Location
Immediately after an accident takes place, individuals involved may experience an adrenaline rush and panic, which can negatively impact their decision-making abilities. This is why it's best to try to remain calm after the accident and assess the situation.
Drivers should move their vehicle to a safe spot if possible. If the car is damaged to the point where it's immobile, drivers should switch on their emergency lights if available and functioning. At this point, everyone should move to a safe location away from the exact site of the accident while remaining at the scene.
Check for Injuries and Dial 9-1-1
Once everyone is safe and secure, individuals should check to see if any victims sustained injuries. Even if injuries appear minor, it's important to call 9-1-1 and request medical assistance in addition to law enforcement. 9-1-1 operators can also provide further instructions on what to do after a car accident.
When calling the authorities, callers should provide as many details as possible about themselves and their location. These details could include the caller's name and other personal details, along with the specific city and street names.
In Illinois, people involved in an accident must file a crash report with the police if the accident resulted in more than $1,500 worth of property damage, deaths, or bodily injuries of any kind.
Having the police develop a crash report can be beneficial, as it may help support victims' statements when filing a claim or lawsuit. Police look at the accident as objectively as possible to determine how it occurred.
When speaking to law enforcement, it's important to be honest about how the accident occurred to the best of the person's memory, but people involved should never admit fault. Even apologizing for the accident could indicate that the person was at least partially at fault, even if they actually weren't.
Gather as Much Evidence as Possible
Gathering information is an important part of what to do after a car accident. While at the scene of the accident, individuals should collect as much evidence as they can. It's crucial to record all drivers' license information, license plates, and the names and contact information of those involved. Insurance information is also vital.
People can also take photos or record video footage of any damage to vehicles or other property, along with visible injuries. They can also photograph the scene of the accident at large, including tire tracks, debris, and weather conditions present in the area.
If any witnesses were present at the time of the accident, it's necessary to gather their information, including their names and contact details.
Seek Professional Medical Treatment
Regardless of how minor injuries may seem after an accident, there could be underlying damage to soft tissue and organs that may develop into serious conditions later. Following an accident, it's best to consult with a medical professional for a proper health assessment. A doctor may discover certain conditions and prescribe treatment before they have the chance to worsen.
Not only can seeing a doctor help put accident victims on the road to recovery early on, but it will also generate medical records and bills that could support victims when settling injury claims with insurance companies.
When filing a claim, failing to seek medical treatment early enough could indicate to insurers that injuries aren't as severe as the victim claims.
Contact the Insurance Company
Accident victims should speak with their insurance company as soon as possible after the crash. Doing so will help initiate the claims process, and individuals may find that their insurer can provide them with other services based on the details of their policy. Their insurance agent can further advise them about what to do after a car accident.
Insurance companies can also answer any and all questions related to the policy. They can detail what documents insurance recipients need to provide, such as "proof of claim" forms.
All insurance companies involved, including the victims' and the at-fault drivers', will need to perform an inspection of vehicles involved to build an estimate for damages. If it's still possible to operate the vehicle, drivers can take it into a designated repair shop or claims center, or they may be able to submit information remotely via their phone and footage of the damage.
Speak With an Attorney
Accident cases may get complex and involve large amounts of compensation that increase the stakes of the claims process. Speaking with insurance adjusters in cases involving serious injuries or extensive amounts of property damage can get risky, especially if accident victims are unfamiliar with the claims process. Making the wrong statements and taking other missteps can hinder the victim's ability to successfully file an accident claim. This is why it's often in people's best interest to consult with an attorney prior to issuing a statement to insurance companies.
Most attorneys offer a free consultation that entails discussing a case and determining the nature of it, along with options available to victims. Even if an attorney decides not to provide representation, he or she can still provide some guidance for the next steps to take. Car accident attorneys can help victims with the second half of the "what to do after a car accident" list.
However, if an attorney decides to take on the case, he or she can properly prepare statements, help prepare and gather all necessary documentation, and negotiate the final settlement.
Determine Fault
After submitting all the necessary documentation to insurers, these companies will begin determining who was at fault for the accident. They'll then decide what type of compensation to award claimants. This process should be more straightforward if victims understood what to do after a car accident and followed all necessary steps.
Insurance companies, along with the attorneys representing each side, make this determination based on the details of the accident, along with state law. In some cases, one driver may be entirely at fault, while others may involve shared fault.
Take the Case to Trial
In cases when neither side can agree to a settlement after the claims process, a car accident case may go to court with a lawsuit.
The process involved in these lawsuits requires individuals to provide plenty of evidence to support their arguments. This includes documentation of injuries and property damage, witness statements, police reports, and more. Particularly complex accidents may also require the use of car crash reconstruction experts, who can help determine precisely how an accident took place.
These cases, depending on all the elements involved, can take over a year to settle. They also require plenty of expertise to help navigate the legal process, which is why having an attorney to provide representation is critical.
At the end of the case, the jury and judge will decide whether to award compensation to victims, along with the specific settlement amount.
Determining Liability After a Car Accident in Illinois
When car accidents happen, determining liability can be tricky. Even when only a single vehicle is involved or fault seems clear, a thorough investigation of the circumstances and evidence can reveal liable parties that might not be obvious right away. When crashes involve two or more parties, negligence can be spread out in numerous ways. A Chicago car accident attorney can help victims clear-up liability issues to ensure that those who are injured receive fair and appropriate financial compensation. He or she can tell victims what to do after a car accident.
When motorists are in an auto accident, the amount of recovery may depend on the applicable insurance laws. Illinois insurance coverage uses modified comparative negligence tort principles to determine liability and compensation in accident cases. A person who is injured in an auto accident is generally entitled to financial recovery up to the percentage of fault attributed to the negligent driver.
For example, if a negligent driver was 90% at fault for the accident, the injured victim is entitled to seek compensation from the negligent driver's insurance company for an amount equal to 90% of the total monetary damages, including medical bills and lost wages.
Divvying Up the Blame
For car accidents involving multiple parties, the court must use the legal concept of "joint and several liability," also called "all sums," to figure out fault allocation. In cases where the plaintiff is partially at fault, it's possible to lose out on damages altogether. For example, consider if there's an accident involving:
the city's negligence,
another driver's negligence,
the plaintiff's own negligence.
If the plaintiff holds 50% of the liability in that accident, then it doesn't matter how much or how little the others contributed. Since he or she is half at fault, he or she cannot collect damages. If the plaintiff is just 49% at fault, however, liability for damages is then split between the remaining parties accordingly. If accident victims know what to do after an auto accident, they may be able to avoid losing a settlement.
Knowing What to Do After a Car Accident Helps Victims
By understanding what to do after a car accident and taking these steps, victims involved in car or trucking accidents can increase their chances of filing a successful accident claim with insurers. Seeking treatment will also help individuals begin the recovery process, which can be long and involve extensive treatments and rehabilitation.
In more serious cases, working with an attorney may also be beneficial in seeking fair compensation for all damages involved. Accidents may involve medical expenses, lost income due to time is taken off from work to recover, temporary or permanent disability, pain and suffering, and many other damages. In these cases, it's important to determine the total amount of compensation available to cover these damages, which an experienced attorney may help calculate.
Ultimately, by approaching the claims process the right way, people involved in accidents will have a better chance of succeeding with claims and making a full recovery.
Related Articles
Liability in a Parking Lot Accident
Car Accident Insurance Claims – Dos and Don'ts
Motor Vehicle Accident Lawsuit
Who is Liable in a Car Accident: the Owner or the Driver?
What is Subrogation in Car Insurance?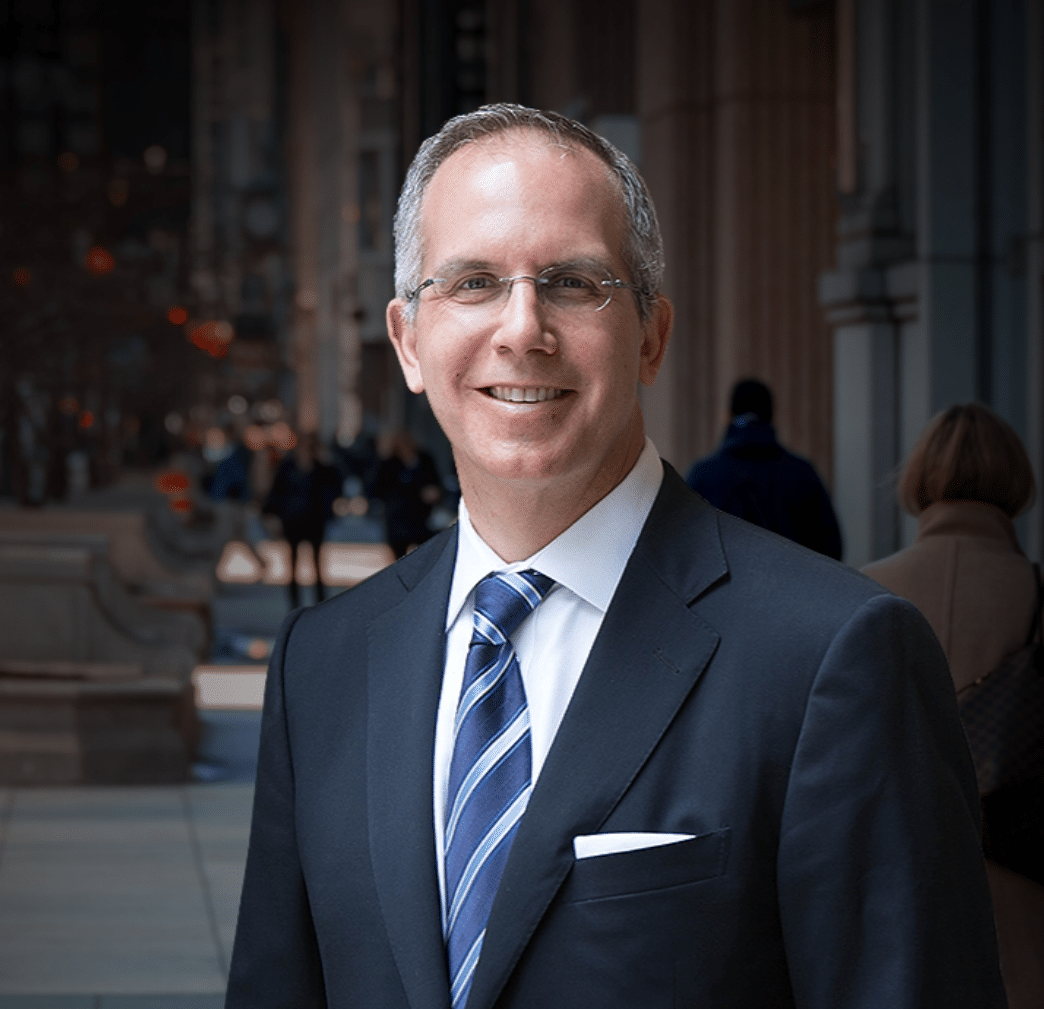 Chicago personal injury and workers' compensation attorney Howard Ankin has a passion for justice and a relentless commitment to defending injured victims throughout the Chicagoland area. With decades of experience achieving justice on behalf of the people of Chicago, Howard has earned a reputation as a proven leader in and out of the courtroom. Respected by peers and clients alike, Howard's multifaceted approach to the law and empathetic nature have secured him a spot as an influential figure in the Illinois legal system.