If you believe you have a viable car accident claim, you may ask, "How do I choose an attorney for a car accident?" Several factors can help you decide whether a specific attorney is worth hiring. They include reputation, experience, legal fees, and diligence, among many others.
When you or a loved one gets injured in an auto accident, you need to weigh and understand your legal options for getting compensation for the injuries. A car accident lawyer can take you through the options and help you pursue the claim.
What a Car Accident Attorney Does
The detailed job description of a car accident attorney depends on the specifics of your case. But in general, expect the legal counsel to help you obtain relevant evidence to prove fault in the accident. You should also expect your attorney to communicate with the other driver's insurance company on your behalf.
Other roles of the accident attorney include organizing accident-related documents, like medical bills and records, and ensuring that your healthcare provider shares all relevant medical information needed for the case. You will also need him or her to present the evidence in court to prove liability and pursue damages.
If the liable parties (including the insurance companies involved) are open to negotiations, your lawyer will handle them on your behalf. This way, he or she can help speak with the insurance adjusters, who usually don't have your best interests at heart.
Qualities of a Good Car Accident Attorney
When choosing a car accident lawyer, you should review provable and subjective qualities. Concrete or provable attributes rely on facts and data, rather than opinion. Good examples include track record, experience levels, and ability to communicate.
On the other hand, subjective qualities are purely based on opinion. They include empathy, curiosity, and drive. Below are the provable and subjective qualities of a good car accident attorney in detail:
Experienced
While attorneys must complete an academic course in law to get a license, their most outstanding quality is experience. Car accident cases require a lawyer experienced in both out-of-court negotiations and trials. So, you should seek someone capable of negotiating with the insurance companies involved and take your case to court if necessary.
A lawyer can prove his or her experience levels by sharing samples of previous cases. Client testimonials can also help you gauge whether the legal counsel is competent enough to handle your car accident case.
Studious
Look for an attorney who is knowledgeable and educated about insurance claims. He or she should be familiar with the type of claim you are trying to pursue. The goal is to find someone with a history of successfully negotiating a claim like yours for a previous client.
Learn to differentiate between arrogance and confidence, since an intelligent or extremely educated person may have both qualities. A studious lawyer is confident about his or her skills without seeming arrogant or demeaning. As the potential client, this quality may matter to you, since you deserve respect throughout all the stages of the case.
Pragmatic
A good car accident lawyer should be action-oriented and pragmatic. He or she shouldn't take long to help you develop a strategy for your case. Expect him or her to know all the steps needed to pursue a claim.
Since car accident claims usually share certain similarities, the lawyer should briefly share with you the legal options to pursue during the first meeting. He or she must advise you to see a physician to determine the nature of the injuries and build evidence for the case. The lawyer may also ask for a copy of the accident report, which is a crucial form of evidence. 
Communicative
The legal industry requires professionals who can communicate effectively in any situation. You should, therefore, look for a lawyer with impressive communication skills in and out of court. He or she should be willing to speak with you on your level without using industry jargon.
The lawyer should understand his or her role as an advocate and realistically sell you his or her strategies. If the lawyer is unwilling to respect you or explain decisions in a way you can understand, he or she isn't suitable for your case.
Communication principles dictate that both parties should simultaneously speak and hear each other's opinions or thoughts. If the conversation favors one side, it doesn't follow the communication principles.
Transparent
Since hiring an attorney is an expense, you need to get great value for your money. The case outcomes don't necessarily have to favor you to achieve this goal. What matters is transparency. The lawyer should be open about his or her billing process or service fees.
The lawyer should also be transparent about any new developments in your case. If the legal counsel intentionally leaves out any information you need to know, he or she isn't worth hiring.
Compassionate and Empathetic
Car accident victims go through physical, mental, and emotional anguish during recovery. As they seek damages for their injuries or losses, they need to work with a compassionate and empathetic lawyer.
Compassion and empathy are crucial when a lawyer interacts with a car accident victim. The legal counsel should offer sound advice without downplaying the victim's injuries. He or she shouldn't guarantee positive outcomes, but should help in any way possible.
Compassion and empathy can strengthen the relationship between an attorney and a client. If the victim trusts the lawyer, the victim might be more willing to share any valuable information that will build the case.
Focused
Since the legal field is complex, arguing the facts of a case requires a great deal of focus. Without focus, it can be hard to negotiate with an insurance adjuster, affecting the outcomes of your car accident case. You can also tell a lawyer is focused by the way the lawyer speaks about work and previous cases.
When speaking to the lawyer, you must feel like the lawyer understands your needs. The lawyer's responses should assure you that you are heard or understood. As an accident victim, this level of attention can help you determine whether the lawyer is committed to your case.
Tips for Finding a Car Accident Attorney
Once you understand the qualities that a car accident lawyer should have, you can start looking for one. A good hiring strategy is necessary to find a lawyer with the right skills to help you pursue a car accident claim. Here are a few tips that can guide you through the hiring process:
Decide Whether You Want to Work With a Big Firm or a Solo Practice
Law firms focusing on personal injury cases usually have legal teams and more resources for handling accident claims than solo practices. They also partner with investigators who can help interpret police reports to determine negligence or fault in your car accident case.
When choosing between a big law firm and a solo practice, you need to consider the expertise of the legal teams. Ensure the lawyers are versed in car accident claims and have a stellar track record of helping clients like you pursue claims.
Ask Friends and Family
Your friends and family members can be resourceful when you want to hire a car accident attorney. You can count on their help if they have had a similar problem as yours in the past.
Ask them about their overall experience with the firm or lawyer. You should also find out the attributes that helped them make the hiring decision and whether they would use the lawyer's services again.
Fact-check the reviews your friends or family members give you online. Visit the law firm's website and read reviews from previous clients about that particular lawyer. This way, you can decide whether the legal counsel is worth hiring.
Use the Internet to Your Advantage
The web is a great resource for finding car accident lawyers in your area of residence. You can use it to narrow down your searches to the law practice and location.
The search terms you will need to find a lawyer for your car accident case are 'car accident lawyer near me.' If you want to be more specific about the location, you may search for a 'car accident lawyer in Chicago.'
Car accident cases usually fall under personal injury law. You should, therefore, expect your searches to give suggestions of personal injury attorneys or law firms handling car accident claims.
On the lawyer's or law firm's website, you can learn everything about his or her experience, whether in negotiations or court proceedings. The websites can also give you a glimpse into his or her certification and accreditation, which are state-specific.
To confirm whether the lawyer is licensed, check the lawyer's name on the state bar association website. Reviews on online review sites or forums can help you gauge the lawyer's reputation.
Schedule a Consultative Meeting
A consultative meeting allows you to interview the attorney concerning your legal needs. You can schedule one with a potential candidate after narrowing your list of prospective attorneys. The initial meeting may happen via a phone or video call or in an office setting.
The consultation can be free or billable, depending on the lawyer or law firm. Either way, it is a chance for you to discuss your case with the lawyer and determine whether it has a legal standing.
The lawyer should be willing to share brief details of cases related to yours handled in the past. The lawyer should also discuss briefly the strategies the lawyer used in those cases.
Look into Past Clients and Colleagues
Based on the information the lawyer shares about previous clients, you can do independent research to validate it. Independent review sites are a great place to start. Focus the reviews on the following points to determine whether the attorney had good associations with previous clients and colleagues:
The respect people have toward the lawyer's firm
What the attorney's peers are saying about his or her practice
The number of satisfied clients giving positive reviews
Community participation through local organizations
Signing the Representation Agreement
The last stage in the hiring process involves signing a representation agreement with the lawyer, also known as a fee agreement. In this contract, you will find the legal terms of your professional relationship with the attorney and the fees you will pay.
A representation agreement can help hold both parties in the car accident case accountable. It can prevent disputes involving money and legal advice.
In the written agreement, you can specify the person you want to have on your case. The contract also allows you to dictate how you want your relationship with the lawyer to work. Thus, both parties will know what to expect from each other.
What to Include in the Representation Agreement
A written representation agreement should highlight the legal fees, associated costs, and the modes and dates for making the payments. Since lawyers have different pay structures, the agreement can specify whether the legal counsel works on a contingency fee, fixed, or hourly basis.
The contract should have a clause covering the fees and costs related to your case. These costs may include travel expenses, witness fees, filing and copying fees, and court fees.
You should agree on the extent of representation with your lawyer and include it in the representation agreement. Deciding on the grounds for ending the attorney-client relationship is also essential.
The contract should cover the attorney's level of authority on the case. It also needs to specify the grounds for executing the powers of attorney for the benefit of the case.
Discuss these terms with your lawyer and reach an agreement before beginning the claims process. You can also ask the lawyer to interpret any sections of the representation agreement that aren't clear. Only sign the document once you are content about its contents.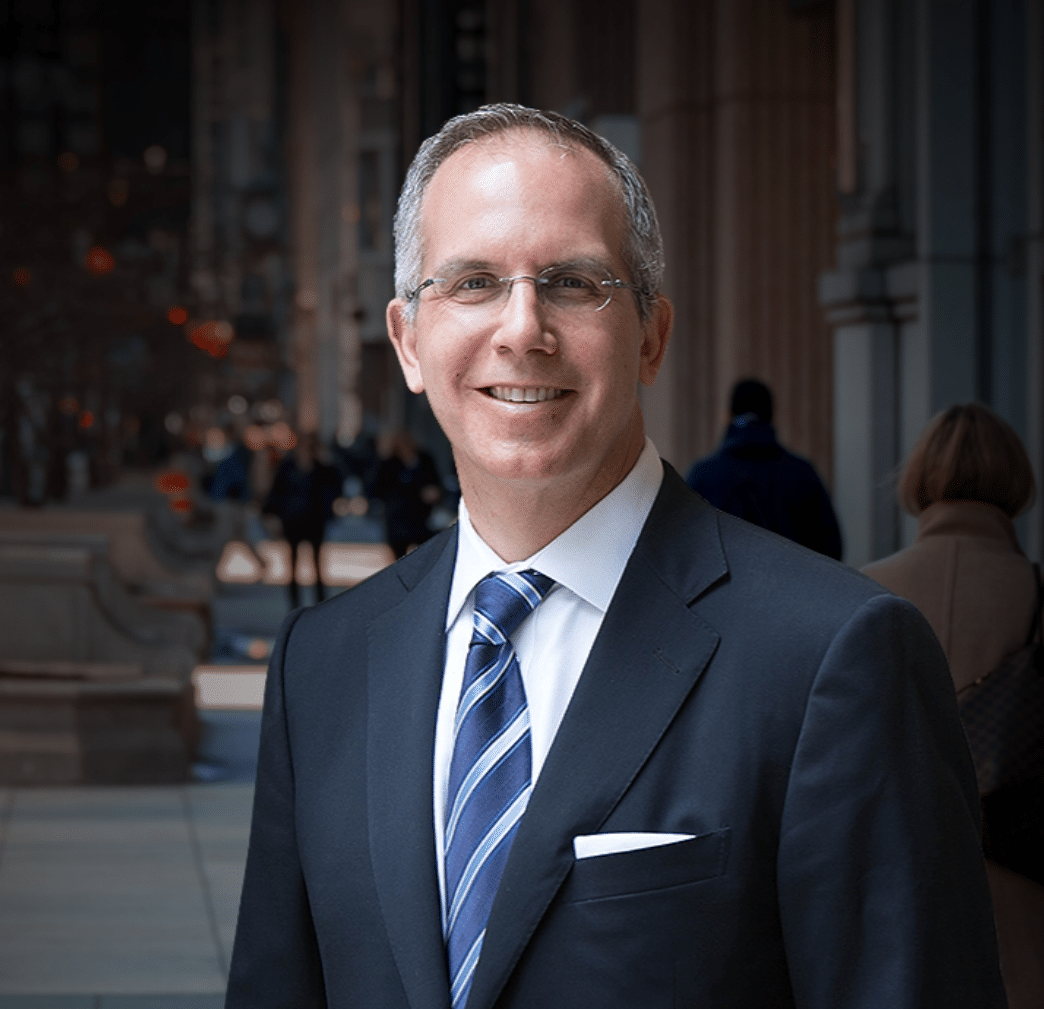 Chicago personal injury and workers' compensation attorney Howard Ankin has a passion for justice and a relentless commitment to defending injured victims throughout the Chicagoland area. With decades of experience achieving justice on behalf of the people of Chicago, Howard has earned a reputation as a proven leader in and out of the courtroom. Respected by peers and clients alike, Howard's multifaceted approach to the law and empathetic nature have secured him a spot as an influential figure in the Illinois legal system.