Collecting vital information from the other driver, including their name, address, driver's license number, vehicle plate numbers, and insurance information, is the start of the evidence you will need to support your claim. Also, collecting any documentation, like the police report, receipts for repairs required for your vehicle, and copies of all medical bills are also essential pieces of evidence required in a car accident injury claim.
Even if you are an excellent driver, the odds of never being involved in a car accident are slim to none. Statistically speaking, your chances of getting in a car accident is 1in 366 for every 1000 miles driven. Any time you are involved in an accident, even if everyone seems okay and uninjured, it can be a traumatic experience. However, the shock of what you experienced could leave you uncertain about what to do next. Even if you feel that the other driver is 100% at fault, you still must be prepared to prove your right to compensation. A car accident lawyer can help you build a strong claim that proves the other party is at fault for your injuries.
What to Do Immediately After an Accident
Immediately after an accident, remember to stay calm and try to say as little as possible. You may be shocked and confused, and it may even take a few moments to return to your senses. Accidents are traumatic and stressful events; you don't want to say or do anything that could be used against you later on.
The next thing you should do after you get your bearings is call 911. You may be in shock and unaware of all the injuries you, or your passengers, have suffered. Many car accident injuries are not immediately apparent, and adrenaline can prevent you from feeling the pain right away. The 911 dispatcher will ensure that medical assistance will come to the scene if they are needed, and also send out a police officer.
The medical professionals will be able to assess you and any passengers to determine if you require further medical treatment. The police officer will start the initial report of the accident. A lot of vital evidence can only be retrieved from the scene, which makes it essential that you act quickly and gather all the relevant evidence you can.
Common Evidence Needed for a Car Accident Claim
Once you've been involved in a car accident, you must gather as much evidence about the accident as you can. This will help to build your case for a personal injury claim. The more supporting evidence you have, the more likely you are to win a fair settlement to compensate for your losses. Also, the more evidence you have, the more likely you will be protected from false allegations from the negligent driver and his or her insurer of shared blame for the accident. Having the right evidence is essential to proving you are not at fault.
One piece of evidence needed after a car accident is photographs. After the first responders have been called, if you are able, use the camera on your cell phone to take pictures of the following:
All vehicles involved in the accident and damages, including positions of the vehicles and license plate numbers
Skid marks and debris from the collision
Road conditions, including ice or inclement weather conditions that contributed to the crash
Traffic control devices or signage
Lighting conditions if inadequate lighting was a cause of the crash
Any injuries that you may have suffered
Any photographic evidence you gather may be crucial in proving who is really at fault in a car accident claim. A thoroughly documented crash site might help resolve legal matters more quickly.
The other driver's information is needed as well, such as his or her name, home address, contact information, license number, and insurance information. Getting a copy of the negligent driver's insurance policy will determine the amount of liability coverage he or she has to provide appropriate compensation for your personal injury claim. Also, knowing your carrier's policy for the uninsured and underinsured motorists will be helpful to make sure you are fully compensated if the negligent motorist has poor coverage or none at all.
Speaking to bystanders or other drivers that witnessed your accident may give you critical insights into the events leading up to the accident. They may even be able to help verify your side of the story. If there are any witnesses to your accident, get their contact information. It is essential to ask for statements from them while the events are still fresh in their memories, or before they disappear.
The police report is crucial evidence needed to file your claim. Make sure to get the name and badge number of the first officer who arrives at the accident. Ask for the police report number and information on how to get a copy. It will contain important details about your accident regarding the other driver's negligence. If you were injured and unable to gather any information yourself, the police report should be to give you the details that you were not able to get yourself.
The information in the police report should include everything you need to help prove your case. Generally, this includes contact information for the other driver and his or her insurance information, the negligent driver's statement, as well as witnesses' contact information (and hopefully statements). The police report should also include a description of how the accident occurred and the officer's deductions as to who is at fault. Citations issued, diagrams of the scene, and any photographs should also be included. All of this information can help resolve your claim quickly.
Some newer vehicles have a data event recorder. The information provided in this recorder includes speed, steering, and braking details. This information can also help to establish the cause of your accident and who is really at fault.
Even if you feel that the accident was minor and your injuries were not that severe, it is in your best interest to see a medical expert. Some injuries, like whiplash or concussions, are not immediately apparent. Internal bleeding is not always an injury that is immediately obvious, and a well-timed diagnosis could save your life.
A physician will be able to explain your injuries that resulted from the accident. He or she will be able to project what your future medical treatments will be, and he or she also will determine your final diagnosis. Your medical records, from immediately after the accident, to all follow-up appointments, and any medical bills that establish your expenses are all standard pieces of evidence required for your case. The cost of any medical expenses should also be included in your settlement.
Save your receipts for the cost of any towing, car rental fees, repair estimates, and the actual costs of having your vehicle repaired if it wasn't totaled. If you recently invested money into the maintenance of the vehicle (like brand-new tires), you may be able to raise the value of your car and have it reflected in your claim. So, make sure that any records you have relating to the vehicle's maintenance are included as evidence.
If you missed work because of injuries received from your accident, then you are entitled to compensation for lost wages. Pay stubs and tax records will help your attorney when calculating this portion of your claim. As such, they are also an essential pieces of evidence.
Contacting Insurance Companies
Even if the accident is not your fault, you should contact your insurer and notify them of the accident. Most insurance policies include a clause requiring the policyholder to report accidents so that his or her insurer can start their investigation. Your insurance company may be able to help pay for any medical bills and vehicle repairs. Notifying the negligent driver's insurance after you have received treatment will begin an investigation and start negotiating a possible settlement.
How a Car Accident Attorney Can Help You
The process of collecting evidence can be very overwhelming, especially if you have been injured in an accident because of another driver's negligence. However, you do not have to go through this process alone. The car accident attorneys at Ankin Law will help you every step of the way. They will identify, investigate, and gather all evidence needed to hold the negligent driver accountable, so you receive the maximum amount of compensation available in your claim. You don't want to be left with medical bills that you are unable to pay, lost wages that you cannot recover, or the inability to provide for your family because of a permanent disability. Filing a car accident claim protects you from shouldering the financial burden of a crash.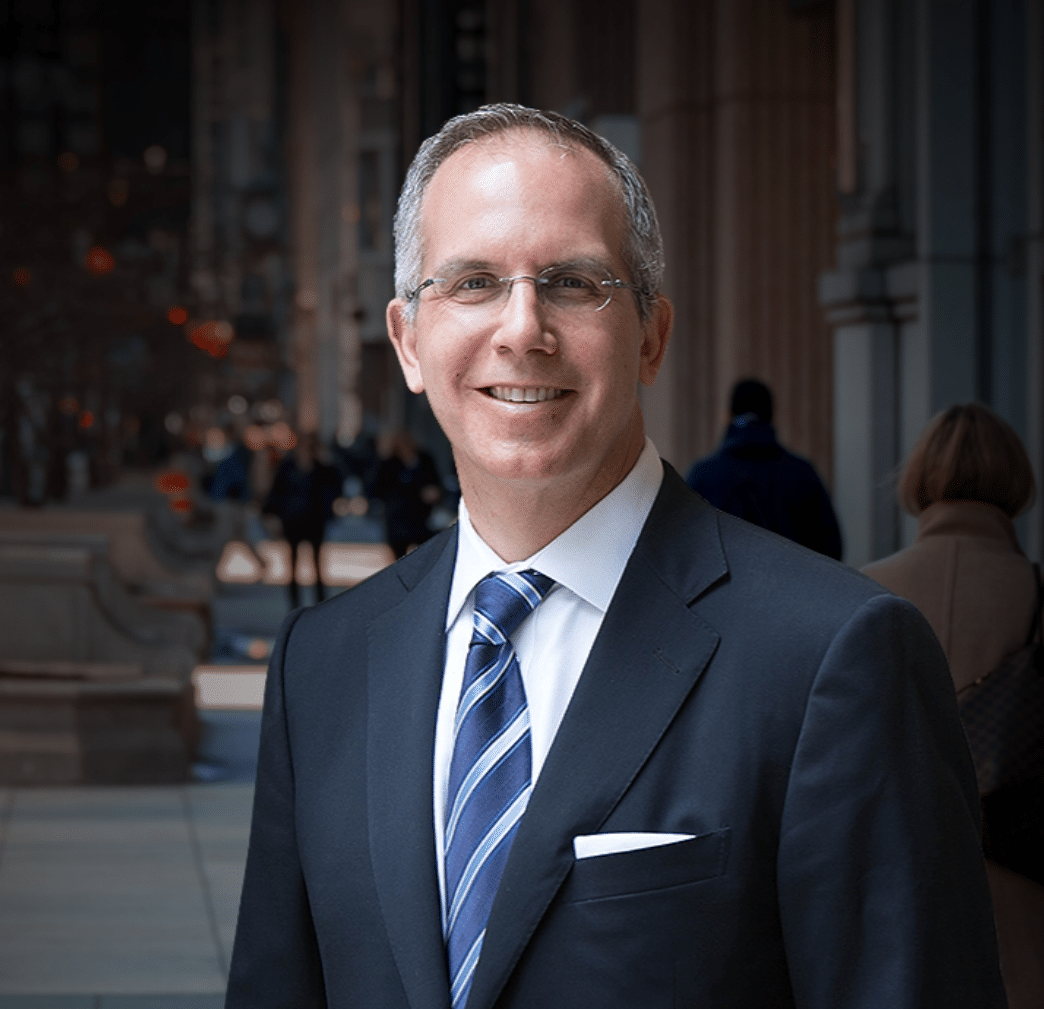 Chicago personal injury and workers' compensation attorney Howard Ankin has a passion for justice and a relentless commitment to defending injured victims throughout the Chicagoland area. With decades of experience achieving justice on behalf of the people of Chicago, Howard has earned a reputation as a proven leader in and out of the courtroom. Respected by peers and clients alike, Howard's multifaceted approach to the law and empathetic nature have secured him a spot as an influential figure in the Illinois legal system.