U.S. military service members, civilian workers, and family members of service members may be able to file Camp Lejeune lawsuits if they or a loved one has developed a medical condition related to exposure to contaminated water in Camp Lejeune. Specifically, you may be able to file a lawsuit if you or a family member lived and worked in Camp Lejeune anywhere from 1953 to 1987.
What Is the Camp Lejeune Lawsuit?
The Camp Lejeune lawsuit is a class action lawsuit involving victims of water contamination at Camp Lejeune, located in North Carolina. Plaintiffs in these cases have suffered many types of illnesses stemming from contaminated drinking water containing dangerous chemicals, with many illnesses involving serious cancers.
When Was Water Contamination Discovered at Camp Lejeune?
Water contamination occurred from August 1953 to December 1987, but the contamination remained undiscovered until the early '80s. Multiple sources are responsible for this contamination, which involved the leakage and spilling of volatile organic compounds (VOCs) in drinking water and other water supplies. However, the main source of the contamination was a dry cleaning business nearby that failed to dispose of its waste products properly.
The results of the contamination include a variety of health issues that many service members and others sustained while living and working in Camp Lejeune. Because of these illnesses and the years of undisclosed and undiscovered contamination, victims are suing the U.S. government and other defendants to recover compensation for the damages resulting from the contamination.
Eligibility Criteria for the Lawsuit
According to the Camp Lejeune Justice Act of 2022, multiple parties may be able to take part in the Camp Lejeune class action lawsuit. These individuals include service members with the U.S. Marine Corps and U.S. Navy who lived and worked at the camp, along with civilian workers and the family members of service members.
More specifically, you may be able to seek compensation if you meet the following criteria:
You lived or worked in Camp Lejeune for at least 30 days, anywhere from 1953 to 1987
You suffered injuries or illnesses resulting from exposure to the VOCs and other chemicals in the contaminated water
The water contamination increased your likelihood of developing an illness or injury
You might wonder what happens if you miss a class action lawsuit. While you may have received a notice in the mail or online informing you of the lawsuit, you might have missed notifications about this lawsuit, or you might miss the deadline. In any case, an attorney may be able to help you determine how to file a lawsuit individually or if there are other options for compensation available.
Who Qualifies for the Camp Lejeune Lawsuit?
If you want to file a Camp Lejeune lawsuit or claim, you can do so if you meet the above criteria and are one of the following:
Active Duty Personnel
If you were an Active Duty service member working full-time in Camp Lejeune, you may qualify for a lawsuit or claim.
Reserve and National Guard Members
You may file a lawsuit if you were a service member with the U.S. Army Reserve or National Guard.
Family Members of the Service Members
If you or a loved one was a family member of a service member in Camp Lejeune during the period when contamination was present, you could also file a lawsuit.
Documentation and Requirements for Eligibility
You will need to effectively prove that the water contamination at Camp Lejeune caused your health issues and that the defendant is liable for the resulting illnesses and damages.
An experienced class action lawyer can help you prove liability and collect evidence supporting your lawsuit. The following are some key pieces of documentation you'll need to prove eligibility for a lawsuit:
Proof of Service at Camp Lejeune
The first item you'll need is a military ID or other documentation proving that you were either a service member in Camp Lejeune or the family member of a service member in the camp for 30 days or longer from 1953 to 1987.
Evidence of Exposure to Contaminated Water
In addition to proof of service, you must be able to show how contamination contributed to your illness or injuries during your time in Camp Lejeune. Knowing the symptoms of neurobehavioral effects from exposure to contaminated water can help you determine whether your symptoms or diagnosed illness resulted from contaminated water supplies.
The potential effects that victims might suffer in these cases include:
Difficulty concentrating
Headaches
Insomnia
Dementia
Memory problems
Parkinson's Disease
If you experience any of these symptoms or conditions, a qualified health care professional will be able to help determine whether they could have resulted from contaminated water. He or she could also diagnose you with Parkinson's Disease if you are suffering from this specific condition.
Choose the Right Attorney to Help File a Lawsuit
If you believe you or a loved one was the victim of contaminated water at Camp Lejeune, you should speak with an attorney with experience working on these kinds of cases. An attorney who's handled class action lawsuits will have a better idea of how to approach your case and increase your chances of successfully recovering total compensation. Knowing how to choose a lawyer for a class action lawsuit can help you find the ideal representation. The right attorney can help you determine whether you're eligible for a Camp Lejeune lawsuit, whether you're a service member, civilian, or family member of a service member who lived and worked in Camp Lejeune. You can then discuss a potential case in greater depth and find out what kinds of compensation you may be able to recover in a lawsuit, including economic and non-economic damages covering medical bills, pain and suffering, and other losses.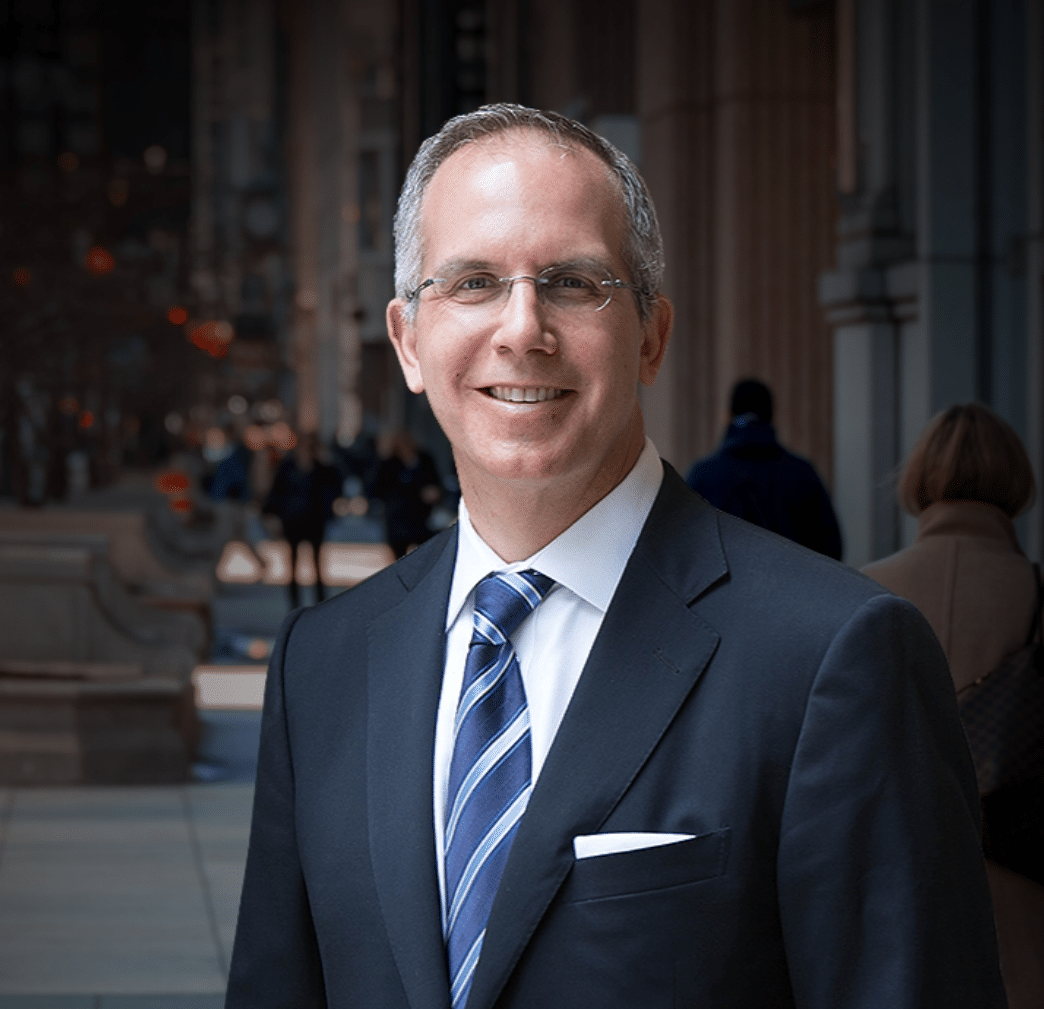 Chicago personal injury and workers' compensation attorney Howard Ankin has a passion for justice and a relentless commitment to defending injured victims throughout the Chicagoland area. With decades of experience achieving justice on behalf of the people of Chicago, Howard has earned a reputation as a proven leader in and out of the courtroom. Respected by peers and clients alike, Howard's multifaceted approach to the law and empathetic nature have secured him a spot as an influential figure in the Illinois legal system.