After a workplace accident, you may be wondering, "when do you need a workers' comp attorney?" When filing a work injury claim, victims may need a workers' compensation attorney for guidance on documentation, damages, and denials. Illinois law requires your employer in Chicago and other communities throughout Illinois to carry workers' compensation insurance coverage. Workers' compensation pays for the medical costs and lost wages that might occur if you suffer a work-related injury or illness.
The Illinois workers' compensation system is a no-fault system that allows injured workers to recover compensation for their covered losses without needing to prove that their employer was responsible for their injuries. Under Illinois workers' compensation law, injured employees are generally prohibited from suing their employers directly. Although the system was designed to be straightforward, it is common for insurance companies to deny valid claims or pay less than what claims are worth.
What to Do if You Suffer Injuries While Working
How you handle a workplace injury that requires medical treatment will make a big difference in how strong your claim for benefits will be. To ensure you maintain benefits eligibility, the first thing that you need to do is report the accident to your immediate supervisor. The exception is if the injury requires emergency medical care. In your report to your employer, you need to describe the accident and any dangerous conditions or negligent acts by another person that contributed to the accident.
It helps to take photos of the accident scene. Reporting the accident and taking photographic evidence helps to show the when, where, what, and how of the circumstances that caused your work-related injury.
If you need medical attention, your employer should provide you with a list of accepted medical service providers for workers' compensation. The sooner that you obtain medical care, the stronger the connection with your work accident and resulting injury. The medical treatment will affirm your injuries and their extent. Your medical treatment also confirms that you suffered harm due to the work accident.
Possible Reasons for Your Employer to Deny Your Claim
Workers' compensation is not automatic. It is common for valid work injury claims to be denied. If you suffered a work-related accident and your claim was denied, you may need to hire a workers' compensation attorney.
The most obvious reason to deny a claim is when the employer or an insurance adjuster asserts that your injury or illness did not occur while you were working. Documenting any accidents and injuries as soon as possible helps to prevent this type of denial.
The insurer might also claim that your injury was a pre-existing condition that was not caused by work. In Illinois, workers' compensation insurance covers medical bills and lost wages when a pre-existing injury is exacerbated while the employee is performing work duties. Employers and insurance adjusters could cite many reasons for denying your workers' compensation claim. Fortunately, you have options for challenging the denial of a claim.
How a Workers' Compensation Lawyer Can Help
If your workers' compensation claim is denied, an Illinois workers' compensation lawyer can help to uphold your rights as an injured or sick worker. Your attorney can review your case and help you gather evidence to prove you suffered a work-related injury or illness.
That evidence should include a medical diagnosis and treatment plan. The medical evidence should describe any work-related injuries or illnesses that affect your health. It should also show how the injury or illness is directly related to your work.
An experienced workers' compensation attorney who is familiar with Illinois workers' comp investigations and what they look for can help you understand what to expect if your claim is delayed due to questions about your injury, illness, or how it relates to work.
Getting Your Workers' Compensation Approved
Your workers' comp lawyer will support your workers' compensation claim with evidence that shows how the injury or illness occurred. If your claim is denied, your attorney can help you to appeal the decision and possibly win approval. The Illinois Workers' Compensation Commission (IWCC) can review your denied claim and approve it despite objections from your employer or the insurer.
A common question injured workers ask is, How long does it take to get workers' comp approved? In most cases, the IWCC will issue its decision in a couple of days. The commission and its members' process claims quickly because of the important role workers' compensation play in helping workers pay their bills and obtain the medical care they need.
The Cost of Hiring a Workers' Comp Lawyer in Illinois
When medical bills begin stacking up and wages are lost, many injured workers voice concerns about how much a workers' comp lawyer costs. Chicago workers' comp attorneys work on a contingency basis. They are paid by collecting their fees from your settlement. Charging a contingency fee instead of a flat rate helps ensure you have access to legal help if your claim is denied. Your attorney is only paid if you win.
How Long Employees Have to File a Workers' Comp Claim in Illinois
Illinois has two important deadlines that you must follow to be eligible for full workers' compensation benefits. If you miss the deadlines, you lose your right to obtain workers' compensation for your work-related injury or illness.
The first deadline requires you to report your injury to your employer within 45 days of it occurring or you discovering it. The second deadline gives you up to two years from the date you received disability pay or the insurer paid a medical bill, or three years from the date of your injury to file a workers' compensation claim.
Sometimes it is difficult to determine how long employees have to file a workers' comp claim in Illinois. For example, some injuries are caused by repetitive motions or workplace exposures that happen over time. Your workers' compensation attorney can review your case and help you identify the filing deadline if you have a unique situation.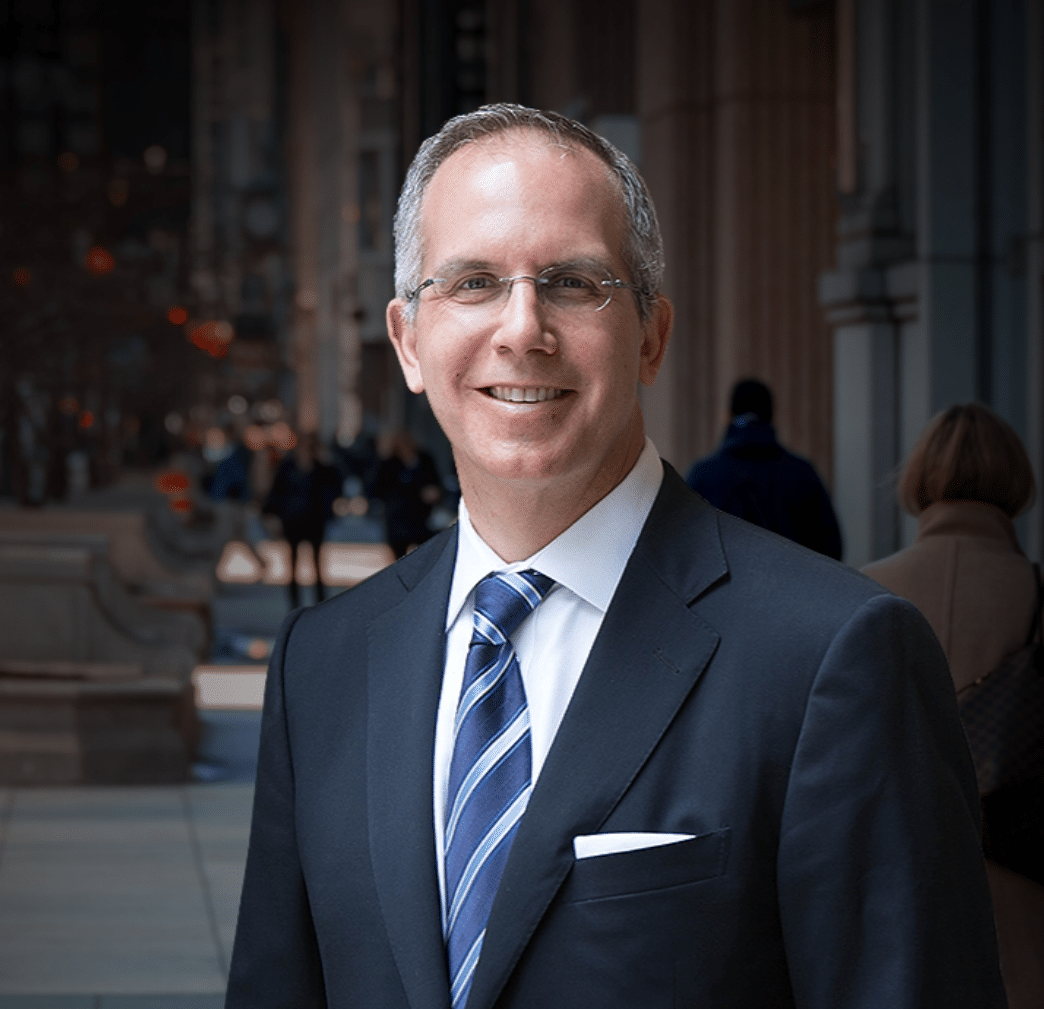 Chicago personal injury and workers' compensation attorney Howard Ankin has a passion for justice and a relentless commitment to defending injured victims throughout the Chicagoland area. With decades of experience achieving justice on behalf of the people of Chicago, Howard has earned a reputation as a proven leader in and out of the courtroom. Respected by peers and clients alike, Howard's multifaceted approach to the law and empathetic nature have secured him a spot as an influential figure in the Illinois legal system.