In the wake of recent recalls, users of CPAP machines may wonder, "what type of cancer does the CPAP Machine Cause?" As of 2021, Philips recalled its defective sleep apnea devices that could cause various cancers, such as lung cancer, brain cancer, and non-Hodgkin's lymphoma, among others. Users of these devices may recover compensation through a lawsuit against Philips. CPAP device users should learn about the types of cancers these devices can cause, and the specific devices involved in the recall.
How CPAP Machines Cause Cancer
In April 2021, Philips announced that it would recall many of its continuous positive airway pressure (CPAP), bilevel positive airway pressure (BiPAP), and ventilator devices because of the health risks they pose.
So, how can a CPAP machine cause cancer? Philips devices present health risks because they use a sound abatement foam, which dampens the noise that the devices produce. This foam consists of polyester-based polyurethane (PE-PUR) that has the potential to disintegrate over time, releasing harmful particles and gasses that users may inhale or swallow. These chemicals contain a variety of carcinogens that can increase the risk of developing many types of cancer over time with long periods of exposure.
What Is Polyurethane Foam?
PE-PUR foam appears in many products. Manufacturers often rely on this material because of its sound-deadening and low-density properties. The nature of this material makes it particularly popular for use in respiratory care and sleep apnea devices. However, PE-PUR easily breaks down when exposed to heat, sunlight, microbes, moisture, fungus, and oxygen.
PUR foam on its own is a specific kind of polymeric foam that's part of a family of other high-strength yet lightweight foams. The Philips recall brought more scrutiny to this material because of the potentially toxic chemicals it produces when it degrades.
Specifically, PUR foam contains isocyanates, which fall under a class of highly toxic chemicals. The characteristics of isocyanates include a low molecular weight combined with high reactivity. The most common types of health issues associated with isocyanates are respiratory issues. Exposure to these compounds can cause a variety of health problems, including bronchitis, asthma, and pneumonia, among other more serious conditions. Additionally, prolonged exposure can lead to types of cancer affecting the lungs and other parts of the body.
A few of the specific isocyanates that PE-PUR foam releases include toluene diamine, toluene diisocyanate, and diethylene glycol. Some side effects of inhaling or ingesting these chemicals are: hypersensitivity, airway inflammation and irritation, sinus infections, organ damage, asthma, inflammatory response, cough, headache, dizziness, upper airway irritation, and irritation of the eyes, skin, and respiratory tract.


Types of Cancer Linked to CPAP Machines
Because of the PE-PUR foam used in the machines in the CPAP recalls, users are exposed to isocyanates that can cause a variety of cancers.
Some of the cancers associated with PE-PUR foam and the recalled devices include:
Lung cancer
Leukemia
Lymphatic cancer
Breast cancer
Nasal cancer
Non-Hodgkin's lymphoma
The use of these devices may also cause users to develop the following: Multiple myeloma, bladder cancer, prostate cancer, liver cancer, brain cancer, stomach cancer, testicular cancer, hematopoietic cancer, and thyroid cancers such as papillary carcinoma.
If users of the recalled Philips devices develop cancer, they may be able to file a lawsuit against Philips for damages linked to their illness. In the process, they may recover compensation with the help of a product liability lawyer.
Was Your CPAP Machine Impacted by the Recall?
If individuals are wondering what CPAP machines are causing cancer, Philips has released a list of all devices involved in the recall. Most of the recalled CPAP devices are in Philips's DreamStation product line.
The following are the different types of CPAP, BiPAP, and ventilator devices that the recall affected:
DreamStation CPAP, Auto CPAP, and BiPAP
DreamStation GO CPAP and APAP
DreamStation ASV
DreamStation SV/AVAPS
SystemOne Q Series
Dorma 400/500 CPAP
The recall also impacted devices such as: REMStar SE Auto CPAP; SystemOne ASV4; C Series ASV, S/T, and AVAPS; OmniLab Advanced Plus In-Lab Titration Device; E30 Continuous Ventilator; Trilogy 100 and 200 Ventilators; A-Series BiPAP Hybrid A30, V30 Auto, and V30; and Garbin Plus, Aeris, and LifeVent Ventilators.
If individuals have used any of these machines, they can get into the Philips repair and replacement program. If sleep apnea device users aren't sure whether they qualify for the recall, they can visit the Philips website and look up their device's serial number to determine if it's part of the recall.
What to Do if You Have a Recalled Device
If users of sleep apnea devices discover that their machines are part of the recall, they should immediately cease using them and speak with their doctors about potential alternatives. One of the disadvantages of the timing of the recall is that it has left many sleep apnea device users without a machine to replace the previous model without upgrading.
If individuals are using life-sustaining devices, they should speak with their doctors to gauge the risks involved and figure out what to do next. Patients and their doctors should discuss the right care decisions that will meet their needs.
Philips Class Action Lawsuit
For users that the recall has affected, it may be possible to file a class-action lawsuit if health issues pertaining to these devices have developed.
This recall is particularly serious, with a Class I classification, according to the Food and Drug Administration (FDA), which indicates that the defective CPAP machines and other devices involved can cause serious or even life-threatening injuries and illness. This makes it, unlike other lawsuits where the defendant is likely to deny that the products were defective, as Philips Respironics has acknowledged the dangers the recalled devices pose.
Attorneys have begun filing lawsuits on behalf of victims who've suffered health issues and used the defective machines. Over time, more recall lawsuits will likely develop due to the overwhelming evidence that Philips was aware of the specific risks associated with the recalled devices and failed to warn customers early enough.
Although it's often difficult to prove that the product caused the injury or illness in the majority of mass tort cases, the CPAP lawsuit is an exception. Philips became aware of the issues its devices caused due to the PE-PUR foam degradation long before initiating the recall in June 2021.


Types of Recoverable Compensation in CPAP Lawsuits
Attorneys are still initiating litigation in the CPAP recall cases. This means that settlement amounts aren't determined yet. Additionally, each case varies greatly depending on the types of injuries and illnesses involved, with cancer among the most serious developments.
While a specific settlement amount isn't clear yet, experts predict that most cancer cases will settle for anywhere between $100,000 and $500,000, with the value of trial cases being even higher if plaintiffs can establish liability. Cases involving respiratory issues that aren't as severe are likely to see less compensation, but this will depend on the degree of the injury.
In these cases, economic and non-economic damages could play into each lawsuit, along with potential punitive damages.
Economic Damages
These are damages that come with a specific monetary value attached to them. They're relatively easy to calculate because of this predetermined value.
One example of economic damages involved in the CPAP recall lawsuits is medical costs. Many people whom the recalled CPAP devices affected will require proper diagnosis and treatment, along with potentially long-term care. All of these can come with steep medical costs, depending on the severity of the illness or injury. Compensation for economic damages would help cover these expenses.
Non-Economic Damages
The other main type of damages that may factor into many CPAP recall lawsuits is non-economic. These damages are more subjective, varying from person to person and being less difficult to quantify.
Pain and suffering are the non-economic damages that many victims of injury and illness are likely to experience. Victims may suffer certain degrees of trauma because of their experience, along with anxiety, depression, and other physical and psychological distress. Although these are traditionally more challenging to calculate, it is possible to do so with the help of sufficient evidence. Attorneys may be able to work with clients to gauge the amount of money recoverable for these damages.
Punitive Damages
In rare cases, punitive damages may play a role. The courts only award these if the defendant practiced gross negligence, as they're meant to punish the defendant as opposed to compensating the victim. If attorneys can show that Philips practiced gross negligence, victims may qualify for this type of compensation.
Seeking Compensation for Cancer Caused by Defective CPAP Machines
The recalled CPAP, BiPAP, and ventilator devices involved in the Philips recall and subsequent lawsuits can cause various types of cancer, along with other serious illnesses and injuries. If victims believe that they have suffered from cancer or another respiratory issue as a result of the use of a defective Philips product, they may be able to recover compensation via a CPAP lawsuit. A CPAP recall lawyer can help victims build their case and hold Philips accountable.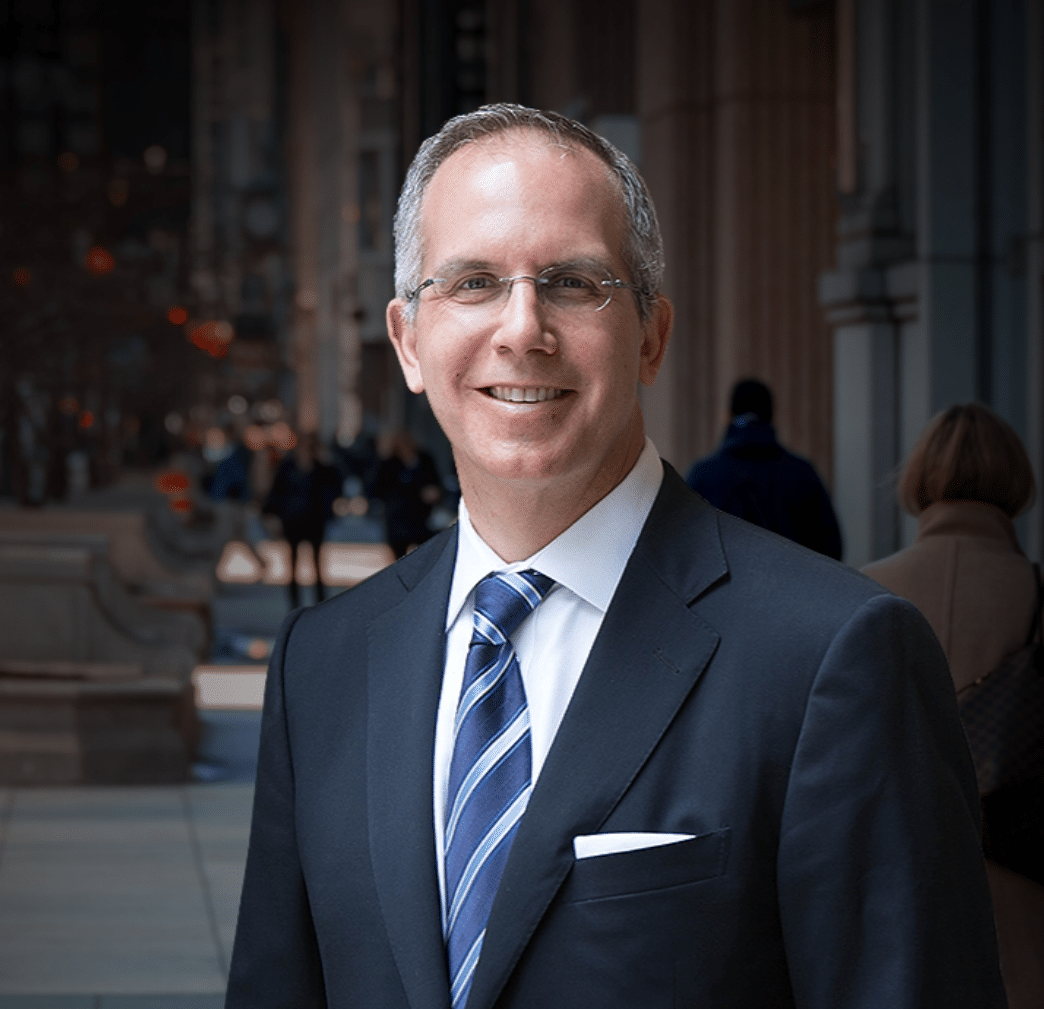 Chicago personal injury and workers' compensation attorney Howard Ankin has a passion for justice and a relentless commitment to defending injured victims throughout the Chicagoland area. With decades of experience achieving justice on behalf of the people of Chicago, Howard has earned a reputation as a proven leader in and out of the courtroom. Respected by peers and clients alike, Howard's multifaceted approach to the law and empathetic nature have secured him a spot as an influential figure in the Illinois legal system.