If users of Philips sleep apnea devices believe their devices are part of the recent recall, they can replace their device, switch to an alternative, or potentially file a lawsuit if they developed related illnesses or injuries. Knowing what to do about the Philips CPAP Recall can help victims recover damages for their illness or injuries.
Types of Injuries and Illnesses the Philips CPAP Machines Can Cause
In 2021, Philips initiated a recall of many of its continuous positive airway pressure (CPAP) machines, bi-level positive airway pressure (BiPAP), and ventilator machines. The affected CPAP machines in the Philips recall may cause a variety of health issues.
Specifically, the recalled products contain a polyester-based polyurethane (PE-PUR) sound abatement foam that made the devices quieter and minimized vibrations. However, with enough use of these devices, the PE-PUR foam can break down and release dangerous levels of toxic chemicals in the form of particles or gasses. Users may then inhale or ingest these chemicals, potentially leading to serious injuries or illness.
The chemical compound in PE-PUR is isocyanates, which are responsible for the health problems that may develop in users over time.
Isocyanates are chemical compounds that feature high reactivity and low molecular weight. They often appear in foams, coatings, fibers, and elastomers, with applications in many industries. One of the more recent uses has been as sound abatement foam in Philips CPAP devices.
Isocyanates cause irritation to the mucous membranes of the eyes, respiratory tracts, and gastrointestinal tracts. These compounds can also cause a degree of inflammation on the skin, and they may sensitize workers in environments where they're present, potentially leading to severe asthma attacks. Generally, exposure of any kind to isocyanates internally or on the skin can cause sensitization and other issues. This is why future CPAP devices aren't likely to use foam made from PE-PUR foam.
Health problems that can result from the use of the recalled devices include the following:
Airway inflammation and irritation
Coughing
Nausea
Vomiting
Dizziness
Headache

In addition, the particles and gasses in these devices may cause skin, eye, nose, and respiratory tract irritation, along with toxic and carcinogenic effects.
Other potentially serious health problems caused by exposure to PE-PUR emissions include: acute respiratory distress system (ARDS), reactive airway disease (RAD), respiratory failure, chemical poisoning, severe inflammation of the throat, ear, and nose; skin irritation, heart attack, heart failure, and pleural effusion.
If users of the affected CPAP, BiPAP, or ventilator devices experience any of these symptoms, they should seek treatment from a medical professional. A doctor can make a diagnosis and begin treatment, which could help form the basis for a lawsuit against Philips.


Can the Recalled Philips CPAP Devices Cause Cancer?
One question many may have regarding the CPAP recalls is: "How can a CPAP machine cause cancer?" Because the recall is still recent and research is still ongoing into the effects of the defective devices, it's not entirely clear what types of cancer they may cause. However, exposure to the isocyanates within the PE-PUR foam could increase the risk of certain cancers, such as liver and kidney cancer.
Isocyanates may also cause lung problems and asthma, with some reports linking them to an increased risk of lung cancer. Other types of cancers that polyurethane may cause include rectal cancer and non-Hodgkin lymphoma. 
Additionally, the defective Philips products may cause some of the following cancers: bladder cancer, nasal cancer, breast cancer, brain cancer, multiple myeloma, prostate cancer, hematopoietic cancer, leukemia, stomach cancer, leukemia, testicular cancer, thyroid cancer, kidney cancer, and lymphatic cancer.
While the recalled devices may cause all of these and other health issues, it will be difficult to prove that the devices specifically caused the illness or injury. However, a product liability lawyer can help victims prove their case with proper documentation.
How to Find Out if Your CPAP Machine Was Recalled
Users of these devices need to know what CPAP machines are causing cancer and other health issues. The recall didn't affect every Philips breathing device. According to Philips spokesman Steve Klink in a statement to Reuters, around 80% of the recalled devices are CPAP machines, while ventilators comprise the remaining 20%.
The majority of the affected devices are in the DreamStation line of products. The CPAP recalls specifically impacted devices manufactured between 2009 and early 2021, a majority of which were made in the U.S.
Here are the devices that Philips has recalled:
Aeris
DreamStation
Dorma 400 and 500
Trilogy 100, 200, and Evo
REMstar SE Auto
E30

Other devices in the recall include Garbin Plus, LifeVent, C-Series ASV, SystemOne (Q-Series), and BiPAP A30/A40 Series models, and BiPAP V30 devices.
If individuals are still unsure whether the recall applies to their device, they can visit the Philips website. Philips has a list of all impacted devices and enables users to enroll in its replace or repair program. Through the Philips website, visitors can enter the serial number of their devices and find out whether their device is part of the recall.


Steps to Take if You Suffered CPAP Machine Injuries
If a user of one of the recalled Philips devices sustained injuries or developed an illness and believes the device caused them, the FDA recommends users speak to their doctors to discuss potential treatments.
As of September 2021, Philips started to replace the dangerous sound abatement foam in its devices with a silicone substitute. However, in November of that year, the FDA updated the public on the recall, letting them know that the silicone foam is still potentially dangerous.
At this time, the FDA doesn't recommend that users of silicone foam-based devices stop using them. The FDA is currently investigating these devices and will likely update the public when it reaches a conclusion as to the danger these devices pose.
Speak to a Medical Provider
In any case, it's best to speak to a medical provider to discuss the options available. Users' providers may recommend that they stop using their current CPAP device. They may then recommend another machine that's not part of the recall.
Medical providers may also suggest positional therapy, oral appliances, lifestyle changes such as cessation of tobacco use or avoiding alcohol, surgery, or even to continue using the device if it may cause more harm to stop.
In addition to speaking to a medical provider, it may be possible to file a Philips CPAP lawsuit, or the loved ones of users may file lawsuits on their behalf. Product liability lawyers may be able to help build a case and seek compensation for injuries or illnesses resulting from the use of one of the recalled devices.
Depending on the case, different types of damages may come into play. These could include the following:
Economic Damages — These are damages that come with a specific dollar amount attached to them, such as medical bills and lost wages. In Philips CPAP lawsuits, victims may suffer from serious injuries or illnesses that lead to steep costs for treatment, along with lost income due to time taken off from work to recover or disability. An attorney may help calculate all the economic damages pertaining to a case to determine the right settlement amount.
Non-Economic Damages — These are damages that aren't as easy to calculate because of their subjective and more intangible nature. These include pain and suffering that victims experience as a result of their injuries or illnesses. Specifically, victims may suffer from physical pain, mental anguish, depression, anxiety, trauma, and loss of consortium (relationships). Again, an attorney may help calculate these based on similar experiences in other cases.
Punitive Damages — The courts rarely award these damages to victims. Unlike both economic and non-economic damages, the courts award these damages to punish the defendant for unusually negligent or malicious behavior. The goal is to set an example and prevent them and others from exhibiting the same behavior in the future. In Philips CPAP lawsuits, it's not clear yet whether Philips's negligence warrants punitive damages, although the company had known about the dangers of its foam long before initiating the recall.

Continue Treatment
If individuals choose to file a lawsuit against Philips, they should continue treatment based on their medical providers' recommendations. Whether this entails continuing to use a CPAP device or another alternative in addition to treatment for a particular injury or illness, the most important step to take is to recover.
Plaintiffs in these cases should keep in mind that their attorney will handle most of the aspects of the case. This gives them plenty of time to focus on recovering and reaching the best possible condition.
Should You Stop Using Your CPAP Breathing Device?
If a user finds that their CPAP machine is defective and part of the recall, it's important to consult with a medical provider to determine which steps to take. Depending on the circumstances, a medical provider may recommend that the individual stops using the device and seeks an alternative machine or treatment.
In other cases, medical providers may recommend that users continue to use their existing devices, particularly if the positives of using them outweigh the potential negatives. Some individuals may have severe cases of sleep apnea and find it difficult or even impossible to get good sleep without their CPAP device. Sleep deprivation comes with its own issues that can make it worth continuing the use of the device, at least until it's possible to get a replacement.
Replacing Your CPAP Machine
Philips has a comprehensive repair and replaces the program in place to address all affected machines. The Food and Drug Administration (FDA) authorized Philips to begin replacing the defective machines with those not containing the dangerous sound abatement foam. Users also have the option to replace their devices with new DreamStation 2 products in the U.S.
According to Philips, the repair and replacement process should take around 12 months to complete. If individuals don't want to continue using CPAP devices to treat sleep apnea, they can speak to their doctor about potential alternatives. The different types of treatment a doctor may recommend include nasal decongestants, lifestyle changes, sleep apnea surgery, or losing weight.
If individuals can't wait for Philips to replace their devices, their doctor may recommend that they keep using their current device if doing so comes with enough benefits that compensate for the risks. Another option is to use another device from another brand.
Taking the Right Steps in the Philips CPAP Recall
If an individual sustains an injury or develops an illness because of the use of a defective Philips CPAP device, they can take steps to recover both physically and financially. Individuals may want to stop using their devices or continue using them based on their doctor's advice. They may also want to replace their device with another unaffected Philips device or from another brand. If an injury or illness occurred, users should then consider speaking with an attorney about a potential lawsuit.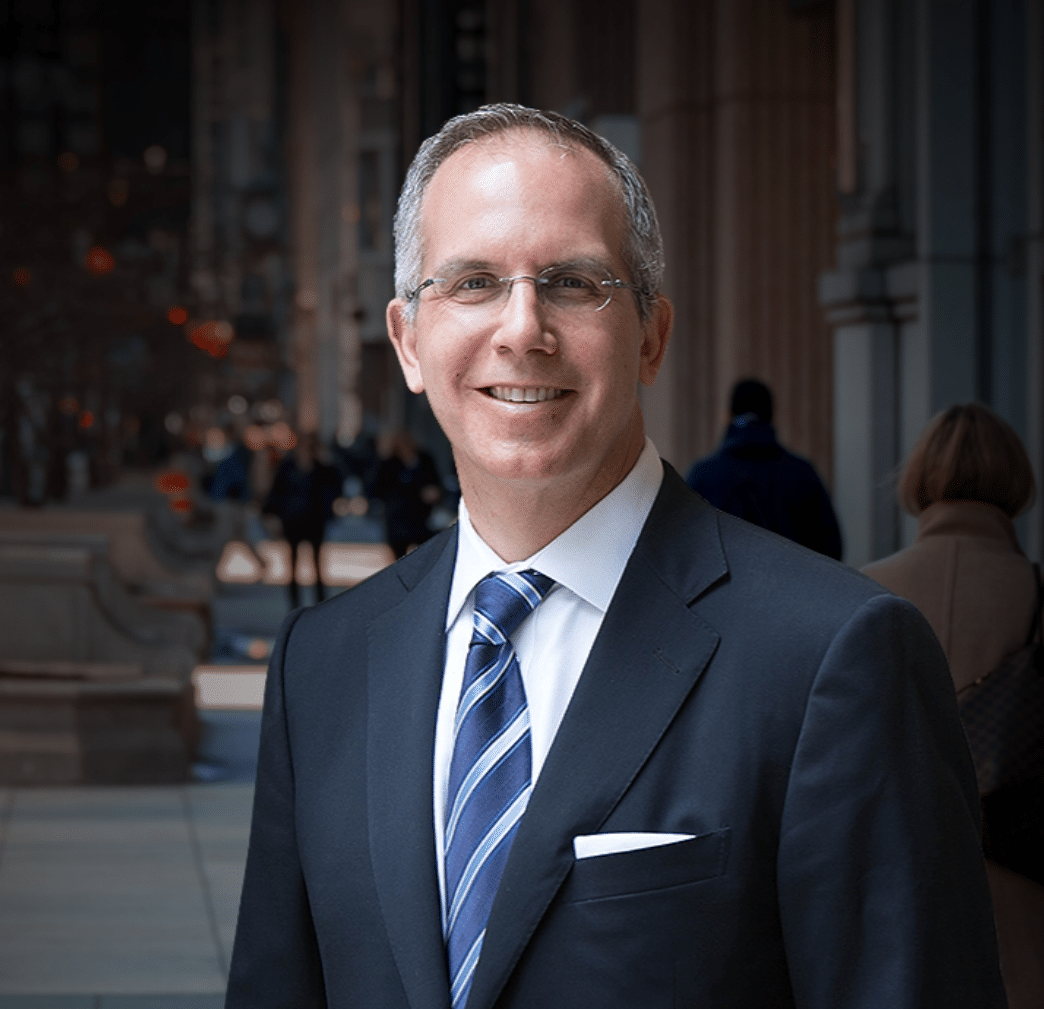 Chicago personal injury and workers' compensation attorney Howard Ankin has a passion for justice and a relentless commitment to defending injured victims throughout the Chicagoland area. With decades of experience achieving justice on behalf of the people of Chicago, Howard has earned a reputation as a proven leader in and out of the courtroom. Respected by peers and clients alike, Howard's multifaceted approach to the law and empathetic nature have secured him a spot as an influential figure in the Illinois legal system.