When a car accident happens, an accident lawyer can help with a variety of issues such as obtaining the necessary evidence to prove liability, interviewing witnesses, getting police reports, gathering medical records, talking to insurance companies, recovering damages, and negotiating settlement offers.
Do You Need a Car Accident Lawyer?
When a car accident occurs, contacting a car accident lawyer is a good idea, especially if there are significant injuries and damages. Car accidents involving property damages and physical injuries are often very complex. Without a car accident lawyer to navigate the complicated process of injury claims, victims often come out on the losing end when trying to recover necessary and fair compensation for damages.
Depending on the severity of property damages and injuries, navigating car accident cases can take months, even years, before they are completed. While some cases settle out of court, others proceed to lengthy court trials with judges, juries, and car accident lawyers. Whether a case ends up settling out of court or heading to trial, the injured party (the plaintiff) will always come out better with advice and direction from a car accident lawyer who can successfully navigate the process.
To answer the question, "do you need a car accident lawyer," the answer is yes if you want a successful outcome. Trying to navigate a complex car accident case without an experienced lawyer reduces the odds of winning the case and recovering adequate compensation to cover injuries. In many cases, a car accident marks only the beginning of what can be a lengthy and arduous process to recover damages.
What a car accident lawyer does is evidenced by tasks like handling stacks of paperwork, organizing medical records, proving liability and negligence, and fighting with insurance companies for fair compensation. It's impossible for injury victims to tackle these tasks on their own. A car accident lawyer can take charge of the case and deal with all legal aspects, leaving the injury victim free to recover.
What a Car Accident Lawyer Can Do for Your Case
People who have never been involved in a car accident are not usually informed about what a car accident lawyer does. They often have no idea what should be done, when it should be done, or how to find an experienced car accident lawyer who can handle their case. When serious injuries occur, accident victims are focused on dealing with doctors and hospitals, proper medical care, and their own recovery. They are not focused on navigating complex legal matters related to their car accident.
As a general rule, obtaining quality medical care after a car accident from a licensed physician is essential. Getting proper treatment as soon as possible can prevent injury complications. Even minor injuries caused by small fender benders can lead to complications if injuries are not properly evaluated and treated right away.
Many injuries caused by car accidents have delayed symptoms that are not always apparent immediately after a crash. The most common injury with delayed symptoms is whiplash caused by a sudden forward or sideways jerk to the head. Car accident lawyers often see whiplash symptoms such as headaches and neck pain that surface weeks or months after a car crash.
While visible injuries like cuts and scrapes, bruises, bleeding wounds, and fractured limbs may be treated by emergency medical responders at the scene of the accident, it's impossible to see internal injuries without further medical evaluation. Common hidden injuries include soft tissue lacerations; torn ligaments; punctured internal organs; internal bleeding; slipped or herniated spinal discs; kidney damage; head trauma; and traumatic brain injuries (TBIs). Delaying medical treatment could result in permanent physical damage, emotional trauma, cognitive impairments, disabilities, and even death.
Knowledge of what a car accident lawyer does and working with a car accident lawyer on an injury case lets the injury victim focus on his/her medical treatments and recovery. While the injury victim is undergoing medical exams, medical tests like X-rays, CT scans and MRIs, physical rehabilitation, and emotional therapy, a car accident lawyer can handle important legalities necessary for the case such as:
Gathering and organizing medical records and bills
Gathering necessary evidence to prove liability
Gathering necessary evidence to prove negligence
Interviewing witnesses who saw the accident
Communicating with the at-fault party's insurance company
Preparing for trial or settlement negotiations
When a car accident results in injuries, knowing what a car accident lawyer does can protect an injury victim's legal rights and ensure the best-case outcome.
Proving Negligence in Your Car Accident Case
According to the National Highway Traffic Safety Administration (NHTSA), more than 90% of all car accidents are caused by driver error or negligent actions. Negligence is defined as careless conduct that causes harm to another person. In a car accident scenario, a person can be negligent by doing something that he or she should not be doing while driving a vehicle.
The most common negligent driving behaviors include:
Speeding
Reckless driving
Distracted driving
Ignoring traffic signs and signals
Driving under the influence of alcohol and/or drugs
Driving a vehicle with defective parts
According to the law, a driver must use reasonable care to avoid injuring other motorists, passengers, and pedestrians. If a driver fails to exercise reasonable care while behind the wheel, and another person suffers injuries, the driver and the driver's car insurance provider can be held financially liable for that person's injuries and other losses caused by the accident. The law requires drivers to obey the following rules to ensure reasonable care and prevent accidents and injuries on the road.
Drive at a Reasonable Speed
Drivers have a duty to drive at a reasonable, prudent speed to accommodate existing traffic, road conditions, road visibility, and area weather conditions. Even driving at the speed limit can be considered negligent under the law if a driver is driving in bad weather, low visibility, or under other conditions that warrant special caution such as driving by a school where children may be crossing the street.
Keep a Proper Lookout
Drivers have a legal duty to stay alert and maintain a careful lookout for other vehicles, pedestrians, and road hazards. Failure to follow these safe driving practices and see the things that an ordinary, prudent person would see them can constitute negligence.
Maintain Control of the Vehicle
Drivers are expected to keep their vehicles under control at all times while driving. If a car swerves into another lane, runs off the road, rear-ends another car, or tailgates other vehicles, negligence may be inferred if the car loses control for any reason.
Maintain Vehicle Equipment
Drivers are expected to maintain their vehicles in safe working order to prevent accidents. This means ensuring that mechanical equipment such as tires, brakes, steering, headlights and taillights, fog lights, and windshield wipers are working properly at all times.
Proving negligence of another driver after a car accident can be a challenge, especially in complicated accidents such as multi-vehicle pileups or accidents with no witnesses. However, an experienced car accident lawyer will do a thorough investigation to determine fault, liability, and negligence.
Proving negligence is a big part of what a car accident lawyer does. A car accident lawyer can prove negligence by obtaining photographs of the accident scene, getting accident and police reports, investigating police officers and eyewitnesses, and researching skid marks and property damages at the scene of the accident.
Negotiating with Car Insurance Companies
One important part of what a car accident lawyer does is to negotiate settlement agreements with car insurance companies. Unfortunately, many insurance companies do not play fair or nice when it comes to paying out car accident claims. Typically, insurance companies work to protect their own best interests and preserve their profits. In some cases, car accident victims are presented with a quick, low-ball settlement offer that doesn't even come close to paying for medical bills and property damages.
The majority of car accident cases are settled out of court between the injury victim's car accident lawyer and and the insurance company handling the claim. To determine the dollar amount of the settlement award, the claim must be investigated and evaluated by an insurance claims adjuster. Depending on the complexity of the accident and injury details and damages, an insurance settlement process can drag out for months or even years, especially when the injury victim does not have legal representation. The process can be lengthy because it must go through several steps:
Contacting the Policyholder and Claimant
Once a car accident claim is filed with an insurer, an insurance adjuster has to contact the policyholder, as well as the injury victim (the claimant) to discuss details of the accident. After gathering information about the accident, the insurance adjuster will compare details provided by both parties to establish who is at fault for the accident. During this process, the insurance adjuster will also review other information collected from the scene of the accident including police reports and eyewitness statements.
Establishing Proof of Liability
Showing proof of liability for a car accident has a big impact on how long it takes to get a car accident settlement. Proving liability plays a major role in what a car accident lawyer does. In some cases, a driver's negligent actions such as speeding, running red lights, ignoring stop signs, and drunk or impaired driving is enough to prove liability. In other cases, proving fault may be more difficult, especially in cases where more than one driver is found to be at fault for the accident and liability is shared between two or more drivers.
Calculating the Value of a Claim
When the insurance adjuster completes the case review and investigation, a value is assigned to the injury claim. To calculate the value, the adjuster looks at two important factors: (1) the claimant's chances of winning if the case proceeds to a court trial, and (2) the jury's potential award for damages for calculated damages and incalculable damages.
Calculated Damages – include medical expenses, lost income, and property damages caused by the car accident. Insurance claims adjusters pay close attention to calculated damages provided by health care providers, hospitals, and licensed physicians.
Incalculable Damages – include pain and suffering linked to physical pain and emotional distress. Since these damages are difficult to calculate, insurance adjusters use specialized software formulas that place a pre-determined value on pain and suffering.
Making a Settlement Offer
Once the value of a claim is calculated, the insurance company makes a settlement offer to the injury victim. If the offer is accepted, the payment may be paid out in a lump sum or individual payments according to a settlement agreement. To prevent unfair low-ball offers, it's best to rely on a car accident lawyer who's experienced in negotiating settlement terms and payments.
The Right Car Accident Lawyer can be Key to Getting the Best Outcome for Your Claim
If the question is when to get an attorney for a car accident, the answer is as soon as possible after the accident happens. It's important to find a reputable, experienced lawyer who understands the ins and outs of car accident claims. To ensure the best results, an injury victim should do some investigation into lawyers in his/her area. When doing research, information such as the number of years in practice, charges for retainers and fees, and client and case reviews can be accessed online. Then a follow-up call should be made to set up an in-person meeting to discuss the case.
Due diligence is essential when you want the best car accident attorney to handle a car accident claim. Whether the case resolves with a court trial or a settlement agreement, having the best attorney can go a long way towards winning the case and collecting fair compensation for injuries and damages. It's never wise to take on large insurance companies and opposing lawyers without the best car accident attorneys who can ensure success.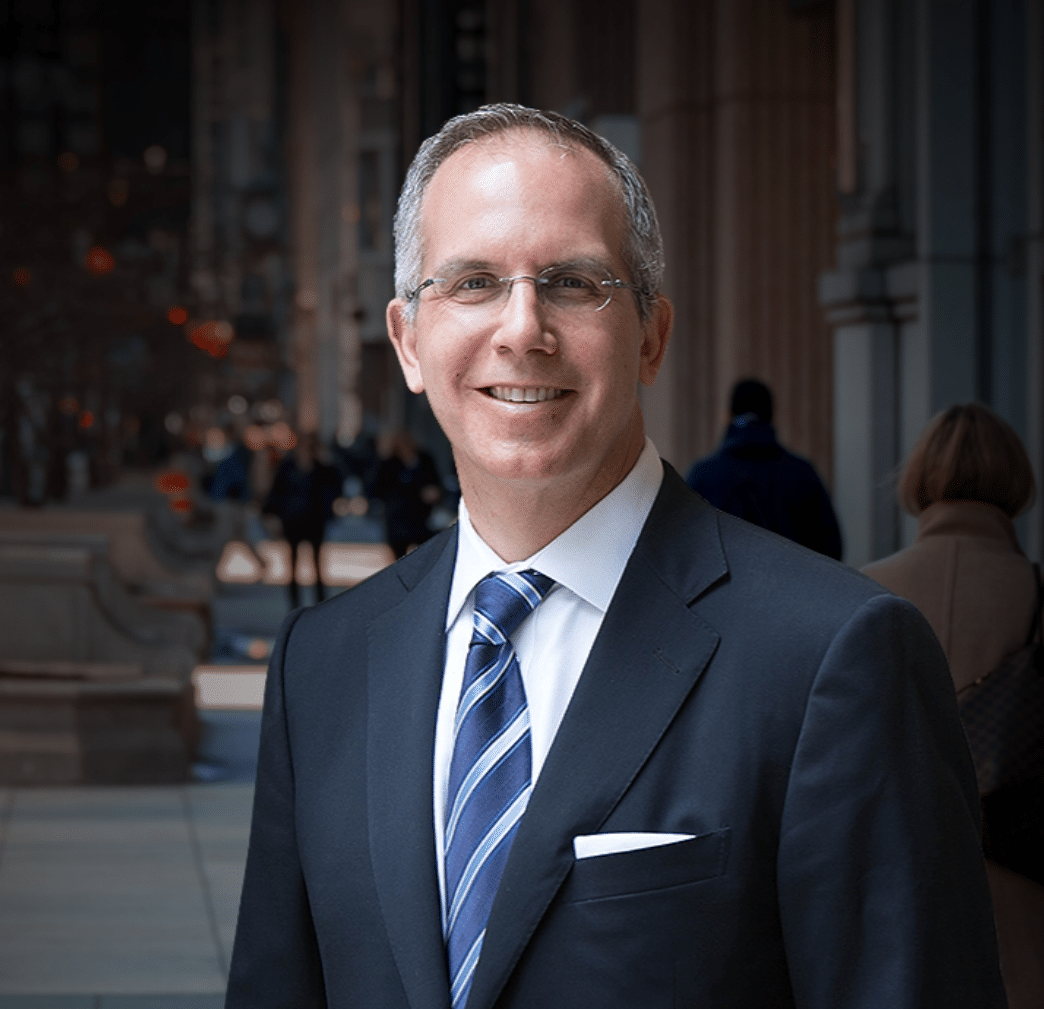 Chicago personal injury and workers' compensation attorney Howard Ankin has a passion for justice and a relentless commitment to defending injured victims throughout the Chicagoland area. With decades of experience achieving justice on behalf of the people of Chicago, Howard has earned a reputation as a proven leader in and out of the courtroom. Respected by peers and clients alike, Howard's multifaceted approach to the law and empathetic nature have secured him a spot as an influential figure in the Illinois legal system.