Knowing what to do after an RV accident can make the situation less stressful. The approach to dealing with an RV accident is different from that of a typical motor vehicle accident. The damage could be significant if you were driving a motor home or towing a travel truck. In this case, you will face damage to your vehicle and mobile home.
You must know how to handle the claims process and select the right auto shop to do the repairs. It is also crucial to determine the cause of the accident and the liable parties for your injuries. An RV accident can occur due to another driver's negligent actions, faulty road design, or mechanical failure. A car accident lawyer with a demonstrated history of handling RV accident cases can help you determine all potentially at-fault parties and obtain maximum compensation.
Steps to Take After an RV Accident
Injured victims involved in RV accidents should take the following steps after the crash.
Step 1: Pull off the Road 
Start by pulling your RV off the road as carefully and fast as possible. Ensure you are calm while performing this maneuver. Do not make unexpected turns. Instead, turn on the hazard flashers and safely move the vehicle to a safe spot by the roadside.
Step 2: Check Every Involved Party for Injuries 
Inspect yourself and other vehicle occupants for injuries. Don't try to move if you are severely injured. Similarly, don't try to move anyone you think is seriously hurt. Safely and quickly exit the RV if you and your passengers seem uninjured. Next, check the driver and passengers of the other car for injuries. RV accidents often leave occupants of the other vehicle with more serious injuries.
Step 3: Contact First Responders 
Call 911 to have law enforcement officers and emergency medical responders at the crash scene. Inform the dispatcher if you or other involved parties have sustained serious injuries. Ask anyone at the accident scene to make that call if you cannot do it yourself.
Calling 911 is the fastest and easiest way to notify the police of an accident and obtain the necessary emergency medical assistance. Ensure you get a copy of the police accident report from the local police department. It is one of the documents you will need to file a claim.
Step 4: Document the Crash Area and Exchange Information 
Take pictures and videos of the crash area from different angles and positions. Take photos of damage sustained by all the involved vehicles, as well. Exchange basic information, including names, phone numbers, physical addresses, driver's license numbers, and auto insurance details, with all involved parties.
Obtain statements from any witnesses at the scene and record any admission of liability from the other driver. Photographic evidence, video evidence, witness statements, and the other party's admission are helpful forms of evidence in proving negligence in car accidents.
Step 5: Get Checked Out by a Medical Professional
Be sure to get evaluated by a medical professional soon after the accident, even if you don't think your injuries are severe. The adrenaline rush that occurs after a traumatic event can mask the symptoms of some types of injuries. Additionally, some injury symptoms are delayed or vague, and may not be immediately apparent to the untrained person. This is common with traumatic brain injuries (TBI), neck injuries, soft tissue damage, and spinal cord injuries. If these types of injuries are not promptly diagnosed and treated, they can result in permanent disability or death.
Do You Need to Hire a Lawyer After an RV Accident?
You need to hire a lawyer after an RV accident to maximize your chances of receiving fair compensation for your damages or injuries. A lawyer who has handled RV accident cases before has the skill to research laws that apply to your case. Your lawyer will evaluate your case to identify possible liable parties, calculate your losses like medical bills and lost wages, and help you obtain a successful outcome in your case.
A lawyer handles settlement talks with the insurer on your behalf. Insurance companies use shady tactics to misdirect blame or convince claimants to accept low settlements. The lawyer will counter those tactics to get you maximum compensation.
Additionally, your RV accident lawyer can take your case to trial if the negotiation phase does not yield a reasonable settlement. A lawyer with in-depth courtroom experience can compile trial evidence, develop an effective legal strategy, and prove your case in court.
Who Is Liable for Injuries Caused by an RV Accident?
Multiple parties could be potentially liable for injuries caused by an RV accident based on the facts and unique circumstances of the accident. Common potentially liable parties in an RV accident include:
The driver: The driver of the other vehicle could be liable if he or she attempted to overtake the RV in a risky situation. Either driver could be liable for violating traffic laws and causing the accident. 
The RV manufacturer: The recreational vehicle manufacturer could be liable for the injuries if a manufacturing defect caused the accident. 
The RV parts manufacturer: A manufacturer of defective parts like tires, steering wheels, and brake systems could be a potentially liable party. 
The auto shop responsible for repairing or maintaining the RV 
The company responsible for loading the RV
Local, state, or federal government: The government could be liable for an RV accident caused by a poorly designed or maintained road. In this case, it is important to identify the government entity that owns the roadway in question. 
A lawyer can investigate your RV accident, review all facts and evidence, and identify all liable parties. The objective is to maximize your recovery by seeking compensation from all sources of recovery. Be sure to involve a highway accident lawyer after an RV accident if it occurs on a highway.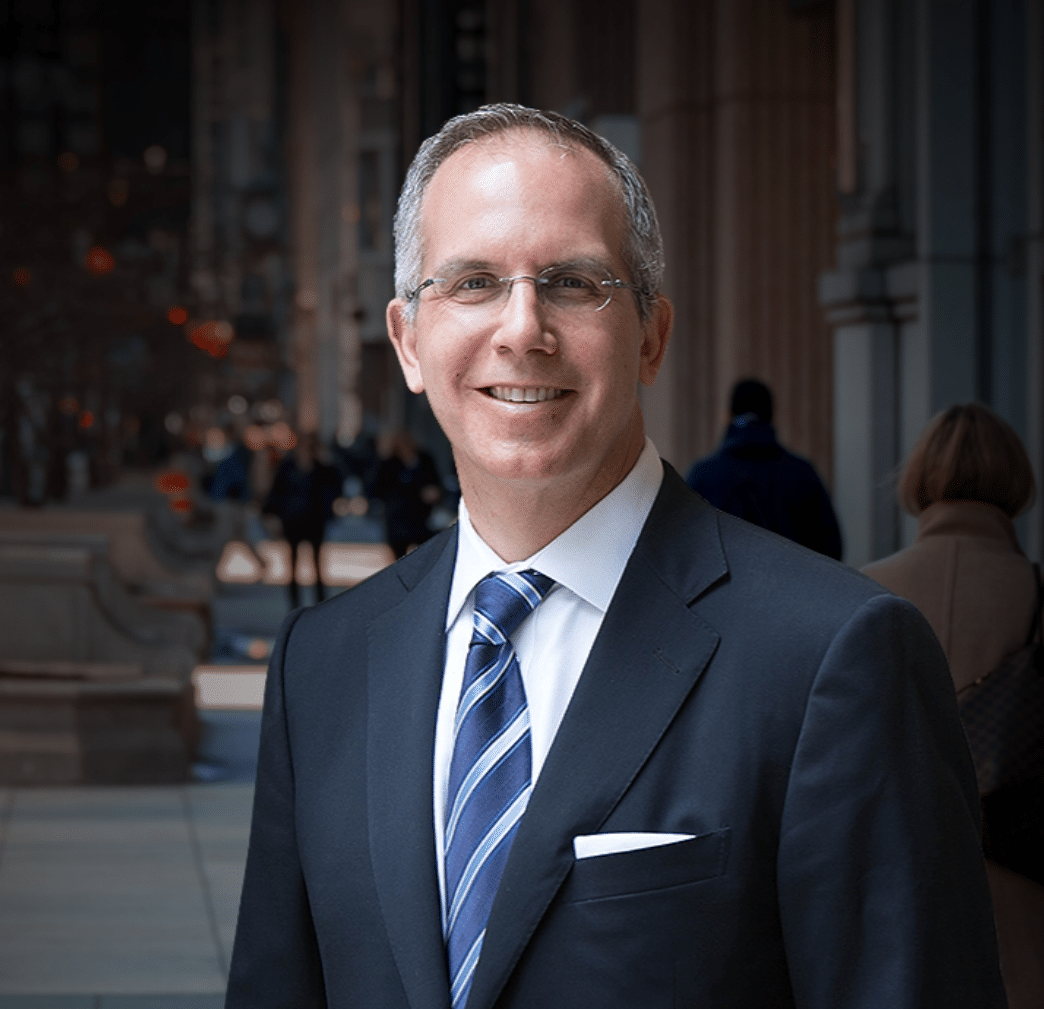 Chicago personal injury and workers' compensation attorney Howard Ankin has a passion for justice and a relentless commitment to defending injured victims throughout the Chicagoland area. With decades of experience achieving justice on behalf of the people of Chicago, Howard has earned a reputation as a proven leader in and out of the courtroom. Respected by peers and clients alike, Howard's multifaceted approach to the law and empathetic nature have secured him a spot as an influential figure in the Illinois legal system.