When an Uber accident occurs, officials conduct an Uber investigation of the driver's actions, accident reports filed by police, and liability for the accident and related and injuries.
The Facts About Uber Accident Investigations
Ride-share companies like Uber and Lyft are not immune to traffic accidents that result in injuries and fatalities. In fact, the National Highway Traffic Administration (NHTSA) reported more than 36,000 fatal Uber accidents across the country in 2018.
Unlike taxi cabs, buses, and other common carriers, ride-share vehicles are not held to the same safety regulations and financial liabilities. When an Uber accident occurs, the accident is investigated internally by Uber officials rather than outside law enforcement agencies. After an accident is reported to Uber, the company begins an investigation to find out pertinent details of the accident such as the cause of the accident, the time and location of the accident, and who's liable for property damages and physical injuries.
How Are Uber Accidents Reported?
Uber accidents are reported to the company through an Uber app. Under the "Trip and Fare Review" icon, there is a link for "I was involved in an accident" that directs the user to provide more information about the accident. After the information is submitted, a member of Uber's Incident Response Team contacts the person filing the report to confirm details and gather additional information.
After receiving the accident report, Uber follows up by emailing an Incident Report Form to the accident victim that must be completed and returned within 24 hours. The Incident Report usually requests clear, well-lit photos of all four sides of the vehicle, as well as additional questions such as:
Location of the accident
Vehicle descriptions
Witnesses to the accident
Police reports filed at the scene
Property damages to vehicles
Personal injuries to drivers, passengers, and pedestrians

Generally, Uber accidents are reported by Uber drivers, Uber passengers, other drivers involved in the accident, or drivers and pedestrians who witnessed the crash.
Who Handles Accident Investigations?
Uber's Special Investigation Unit (SIU) responds to serious vehicle accidents. SIU investigators report to the company first and often do not report serious accidents to law enforcement unless fatalities occur. If an SIU investigation uncovers a problem with a driver such as speeding, disobeying traffic signals, or impaired driving, the driver may be temporarily barred from the Uber app or have his/her Uber account deactivated.
If law enforcement is already involved in a serious incident, Uber's Law Enforcement Response Team (LERT) may be used to deal with any investigations. LERT is made up of a group of Uber employees who have experience dealing with law enforcement investigations, including current and former police officers and Uber accident attorneys representing injury victims.
Who is Liable for the Accident?
Determining who's at fault for an Uber accident plays a major role in determining liability for property damages and personal injuries. Uber requires all drivers to be logged in to the Uber app while picking up, transporting, and delivering passengers. The Uber app plays a major role in how an accident is handled by the company.
If the Uber driver is logged into the app while en route to pick up or drop off a passenger or while transporting a passenger, Uber's insurance will generally cover damages. However, if the driver is not logged into the app and found to be at fault for the accident, his/her personal insurance provider will cover damages.
Uber's insurance will only pay for damages and/or injuries if the driver is logged into the Uber app when an accident occurs. Under Uber policies and regulations, a driver is not considered officially on-duty unless he/she is logged into the Uber app.
If an insurance claim is denied, the driver can file a personal injury lawsuit with an Uber accident attorney to recover compensation for medical bills, lost wages, and pain and suffering. If the driver is carrying passengers who are injured in the accident, they may also file a lawsuit with an Uber accident attorney to collect compensation for their injuries.
How Are Damages Calculated?
Uber carries a $1 million insurance policy to cover ride-share accidents and injuries for drivers, passengers, and third parties, but restrictions apply. When a driver is logged into the Uber app, Uber's basic insurance coverage applies:
Bodily injury per accident – $100,000
Bodily injury per person – $50,000
Property damage per accident – $25,000 per accident

Illinois adheres to a comparative fault-based system when vehicle accidents occur. If another driver hits an Uber vehicle, shared liability may be assigned based on each driver's percentage of fault. Under state laws, the value of vehicle accidents and injury claims are reduced by the percentage of liability. Illinois personal injury claims must be filed in court by an Uber accident attorney within two years of the accident date.
More Posts About Auto Accidents in Illinois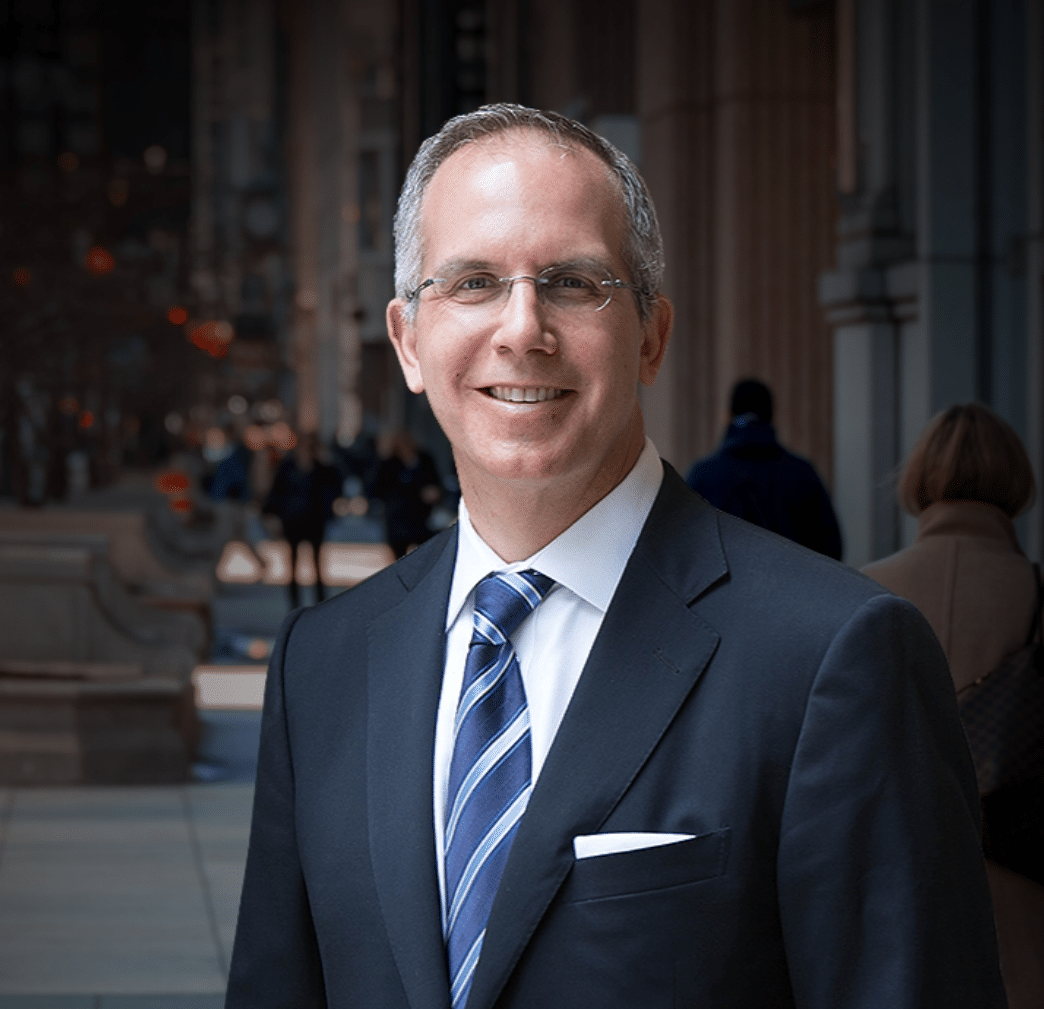 Chicago personal injury and workers' compensation attorney Howard Ankin has a passion for justice and a relentless commitment to defending injured victims throughout the Chicagoland area. With decades of experience achieving justice on behalf of the people of Chicago, Howard has earned a reputation as a proven leader in and out of the courtroom. Respected by peers and clients alike, Howard's multifaceted approach to the law and empathetic nature have secured him a spot as an influential figure in the Illinois legal system.