Depending on the circumstances of a car accident involving an Uber driver, Uber may cover the damages resulting from the accident. In the event of an accident with an Uber vehicle, whether as the passenger of the vehicle or as the occupant of another vehicle, it's important to understand how these cases work and what kinds of coverage Uber may pay out after the accident.
What Happens After an Accident With Uber?
Like other types of motor vehicle accidents, there are some steps that you should take after getting involved in an Uber accident. These steps include:
1. Contact the Authorities
One of the most essential first steps to take following an Uber accident is to call the police and report the accident. Of course, any injured parties should receive treatment as soon as possible and emergency medical personnel may need to come to the scene.
Once they arrive at the scene of the accident, the police will request information from all parties involved in the accident, including Uber drivers, other drivers, passengers, and witnesses. In the process, the officers will generate a police report with details about the accident.
2. Collect Information from the People Involved
Obtain contact and insurance information from others involved in the accident, including Uber drivers and drivers of other vehicles. This may help when determining who was liable for the accident and recovering compensation in an insurance claim or lawsuit.
3. Report the Car Accident to All Relevant Parties
Report the accident to a few of the main parties that will be involved in an accident case. The parties to report the accident to include your own insurance company, the Uber driver or other liable party's insurer, and Uber. By reporting the accident to Uber, the company can then report the accident to its own insurer.
4. Collect Sufficient Evidence to Support a Potential Claim
When proving that an Uber driver or another liable party was responsible for an accident, it's important to collect enough evidence to build a potential Uber accident claim.
There are many types of evidence that may pertain to Uber accident claims, including:
Documentation of injuries and damage sustained as a result of the accident
Photos and video footage of the accident
Police reports
Medical records
Proof of lost income
The costs of repairs or replacements for vehicles and other property
5. Consult an Attorney
Before negotiating with insurers or attempting to file a lawsuit for an Uber accident, you should speak with an Uber accident attorney. An attorney will help you determine what options are available to you and how to proceed with a case. He or she can determine which parties are liable for the accident and calculate the total amount of compensation you may be able to recover.
Can You Sue Uber After an Accident?
You may be able to sue for an Uber accident if you sustain injuries and other damages because of an Uber driver's negligence. While it's possible to sue and recover Uber accident compensation in many cases, you typically must go through Uber's insurance company.
However, depending on the circumstances of the case, you may be able to file a lawsuit directly against Uber. For example, Uber might be directly liable for an accident if the company failed to properly screen a contractor before hiring him or her as a driver.
An Uber accident attorney may help you determine whether Uber was directly or indirectly liable and explore whether any other factors may have contributed to liability in an Uber accident.
Does Uber Compensate for Accidents?
Like other rideshare companies, Uber has its own insurance company that helps pay compensation for accidents involving its drivers. Whether Uber pays compensation will depend on the situation at the time of the accident.
Generally, drivers working for Uber and transporting passengers will fall under Uber insurance, which has a $1 million policy covering liability, along with another $1 million policy covering underinsured and uninsured drivers.
Meanwhile, if drivers are working for Uber at the time of the accident but haven't picked up any passengers yet, they will fall under their own coverage along with Uber's contingent liability insurance. The latter policy covers up to $25,000 worth of property damage, with up to $100,000 for injuries, or $50,000 per injury.
However, Uber drivers will need to go through their own insurance policies if they were not actively working for Uber at the time of the accident in any capacity. For instance, a driver may be returning home after completing a shift for Uber, in which case Uber's insurance policies wouldn't cover any accidental damages.
As a Passenger, What You Should Know
If you get into an Uber accident as an Uber passenger, there are some items to keep in mind. The following are some key things to know as an Uber passenger in an accident:
Liability Doesn't Apply to Passengers in Most Cases
Passengers in Uber accidents aren't normally responsible for accidents. Exceptions in these cases may be if the passenger attempted to physically overtake the vehicle or otherwise forcefully disrupt the driver.
Filing a Claim Is Important
Passengers in Uber accidents may be able to file a claim against negligent drivers responsible for the accident, or Uber itself. Uber insurance companies typically cover the costs involved in these cases via accident compensation.
Following Doctor's Orders Is Also Critical
If you sustain injuries in an Uber accident, you should seek medical treatment as soon as possible following the accident. Even if your symptoms appear minor, they could indicate more serious underlying conditions that may worsen over time. For example, you may suffer from whiplash that isn't immediately noticeable after the accident, in which case you should visit a doctor early on.
Not only will seeking medical treatment help you begin the recovery process, but it can also begin the generation of medical records and bills. This is key as it will provide you with documentation that can help prove the extent of your injuries during insurance investigations.
What Uber Drivers Should Know
Uber covers its drivers with its own insurance company if a driver gets into an accident while on the job. While it's possible to avoid paying through your own insurance as a driver, you won't be able to go through workers' compensation as an independent contractor.
Typically, Uber will cover you if you can show that you were working for Uber at the time the accident took place, whether you were looking for passengers, carrying a passenger, or otherwise operating within the scope of employment under Uber.
While Uber's insurance may cover drivers in many cases, Uber drivers should carry their own auto insurance to further provide compensation in the event of an accident.
How Does Uber's Zero Tolerance Policy Work?
Some accidents may occur when an Uber driver is driving erratically and is intoxicated at the time of the accident. Passengers should keep an eye out for any erratic behavior that may indicate that the driver is drunk or otherwise intoxicated, which can help prevent an accident.
Uber has a strict Zero Tolerance Policy when it comes to impaired drivers. With this policy in place, Uber may eliminate a driver's account if the company receives reports of impaired driving or suspected impaired driving.
Upon receiving a report of suspected impaired driving, Uber will conduct an investigation into the driver to determine whether the driver was likely intoxicated at the time of the report. If Uber finds enough evidence, the service will remove the driver's account from the platform and prevent the driver from gaining employment with Uber in the future.
As soon as you suspect a driver is impaired because of his or her behavior or the smell of alcohol, decline the ride and report the driver.
Take the Right Steps After an Uber Accident to Seek Compensation
Whether you are a passenger or a driver involved in an Uber accident, you may be able to build a case and file a claim against Uber's insurance company or Uber itself. If you plan on seeking compensation, it's important to seek medical attention, file a police report, and take other relevant steps to begin developing your case.
Typically, Uber's insurance will cover the damages resulting from an accident if the driver was working within the scope of employment, such as when transporting a passenger or actively using the Uber app.
If you're not sure whether you have a valid case against Uber or an Uber driver following an accident, you may benefit from speaking with an experienced Uber accident lawyer. In a consultation, you can learn how an Uber accident attorney can help you recover and determine if Uber will cover the damage resulting from your accident.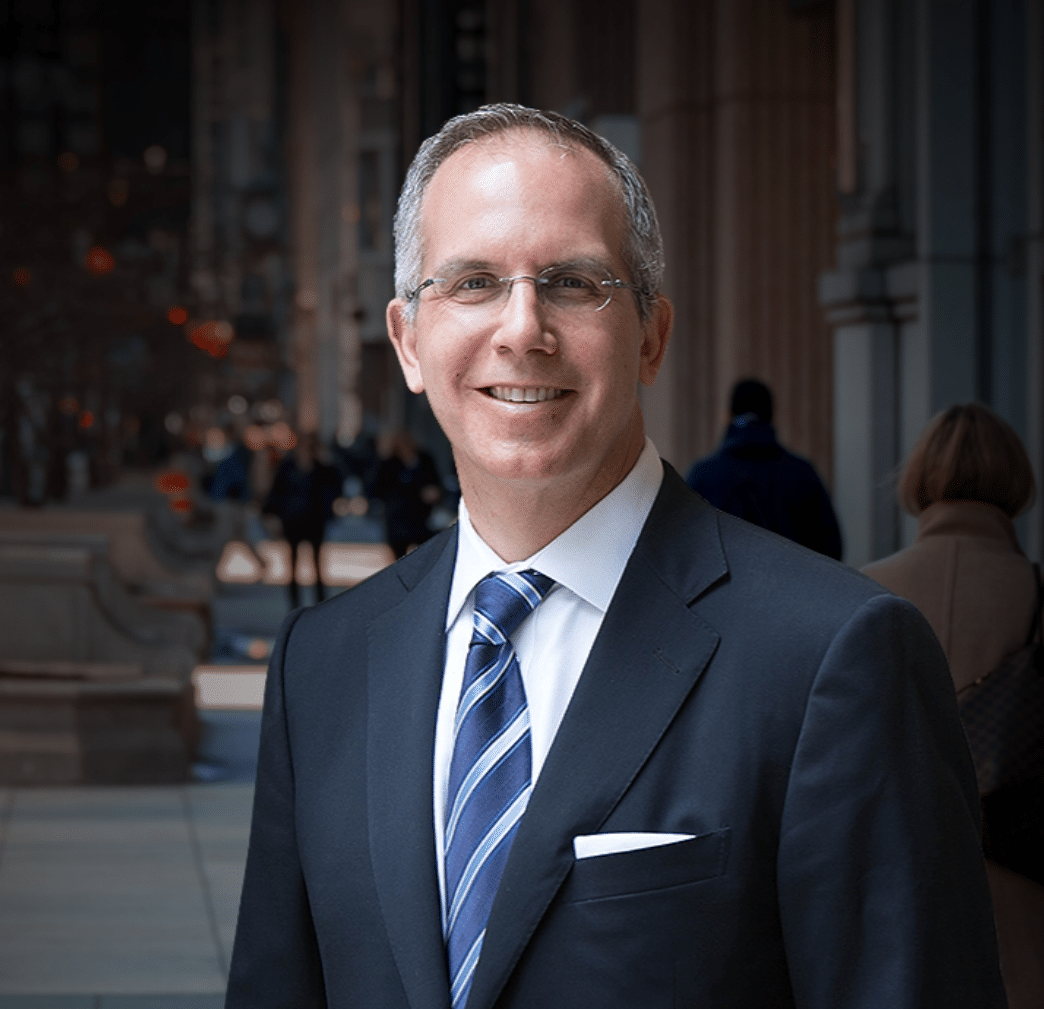 Chicago personal injury and workers' compensation attorney Howard Ankin has a passion for justice and a relentless commitment to defending injured victims throughout the Chicagoland area. With decades of experience achieving justice on behalf of the people of Chicago, Howard has earned a reputation as a proven leader in and out of the courtroom. Respected by peers and clients alike, Howard's multifaceted approach to the law and empathetic nature have secured him a spot as an influential figure in the Illinois legal system.