After an accident, you may be wondering what to do if you slip and fall in a store. You may have a negligence or premises liability claim against the store. A slip and fall at the store can lead to severe injuries, such as broken bones, traumatic brain injuries, or lacerations.
Crowded stores, icy parking lots, and busy seasonal sales create a high risk for slip, trip, and fall accidents during winter.
Slip and Fall at the Store
Every year, post-holiday sales send thousands of people to stores for great bargains, but what they often come home with are serious injuries from sudden slip and fall accidents. The risk of injuries from slips, trips, and falls in busy stores and parking lots peaks during winter more than any other time of the year. Up to 30 % of people who suffer a slip and fall at the store end up with moderate to severe injuries including hand, wrists, and hip fractures, broken arms or legs, slipped discs, spinal injuries, and head trauma. Up to one-third of slip and fall victims are elderly adults, who frequently experience life-threatening injuries or permanent disabilities.
A rise in slip and fall accidents during the post-holiday season is because of many factors, like:
Large crowds of shoppers
Busy parking lots with increased traffic
Slippery pavement on sidewalks and parking lots
Highly-polished, hard-surface shopping mall floors
Spilled foods and liquids
Who Is Liable for a Slip and Fall at the Store?
Large corporations commonly own shopping malls. These large corporations often profit by leasing spaces to individual stores such as small boutiques, large department stores, and restaurants. While individual stores are usually responsible for keeping their store areas clean and safe for customers, safety in public areas like parking lots and walkways, elevators and escalators, and public restrooms usually fall under the responsibility of mall management. Corporate property owners are responsible for the safety of visitors from the moment they enter the parking lot. Slip and fall accident statistics show the need to hold negligent stores and other businesses accountable and reduce injuries.
Most slip and fall accidents that occur on public property fall under premises liability laws. If a property owner's negligence causes injuries to a guest, the property owner is usually liable for damages. That said, proof of negligence is essential for payment on an injury claim. After a store slip and fall injury, it's important to report the incident to staff and take photos of injuries at the accident scene. Regardless of the severity of the injury, a person must seek immediate medical attention and get copies of all medical expenses and records. With proper proof of injury, damages for medical bills, future medical care, lost wages, emotional distress, and pain and suffering can be recovered.
Is a Store Liable for a Customer Injury?
When a customer suffers an injury in a store, he or she may be able to recover damages from the owner to help with his or her medical bills and pain and suffering. Is a store liable for a customer injury? A Chicago premises liability lawyer can help victims understand their options and recover damages.
Retail store owners and restaurants are obligated to take reasonable precautions to ensure that customers and visitors are not injured on their property, just like all property owners and operators. If a customer is injured due to unsafe conditions in the store or restaurant, the owner or operator may be liable in a premises liability lawsuit.
Customers of retail stores and restaurants are considered invitees and, as such, owners and operators must utilize reasonable and ordinary care to ensure that the store is safe for its customers. Retail store and restaurant owners should:
conduct regular inspections of the property
correct any hazardous conditions
warn customers of potential hazards
If a store owner fails to follow any of these steps and a customer suffers an injury on the premises, the owner may be negligent. His or her failure to inspect the property could lead to a build up of ice in the winter that may result in slip and fall injuries. Similarly, if owners knew or should have known about unsafe steps or uneven flooring and failed to correct it, they may be liable for the resulting injuries. Anyone asking themselves – Is a store liable for a customer injury? – should consult a premises liability attorney. An attorney can help them look at the facts to determine whether the property owner failed to fulfill any of his or her duties.
Is a store liable for a customer injury when an employee is at fault? The failure to train employees on how to maintain safe property conditions could result in vicarious liability for any accidents or injuries sustained by customers of the store or restaurant. For instance, retailers are obligated to train their employees to use care when displaying merchandise and to follow safety standards when operating machinery to stack and retrieve merchandise. If a customer is injured by failing merchandise, the store owner could be liable if employees were not properly trained.
Similarly, if a restaurant owner does not adequately train employees on safe food handling and preparation techniques and a patron becomes ill from food poisoning, the restaurant owner or operator could be liable for the patron's injuries.
Patrons that suffer an injury in a store or restaurant can suffer severe medical issues. They need extensive medical care or physical therapy to regain their health. When patrons suffer serious injuries in a store, they may be able to recover damage to help with medical bills, pain and suffering, and possibly lost wages. A slip and fall lawyer can advise injured customers about what damages they may be able to recover.
Proving Negligence in a Slip and Fall Case Against a Store
Proving negligence in a store slip and fall case requires that you prove four elements:
Duty of care
Breach of duty of care
Injury
Causation
First, you must prove that the store owed you a duty of care. In most cases, everyone owes everyone else a duty of care to act as a reasonably prudent person under the circumstances. To its customers and patrons, stores owe a duty of care to act responsibly in operating, managing, and maintaining the store. This might include using best practices and following the law. To prove that the store owed you a duty of care, you may only need to prove that you were lawfully on the premises.
Next, you need to prove that the store breached or failed to meet its duty of care. In other words, you need to prove that there was something that they should have done or refrained from doing but didn't. This could be showing that the store failed to put up a "wet floor" sign, causing you to suffer the slip and fall at the store.
Third, you must show that you were injured because of the accident. For example, you might show that you broke your arm or got a concussion because of the store slip and call incident.
Finally, you need to show that there's a causal connection between the store's breach and your injury. It's not enough that they failed to put up a "wet floor" sign, and you broke your arm. You need to show that you broke your arm because the store failed to put up a wet floor sign, for example.
A Slip and Fall Lawyer Can Help You Prove Your Case
The best way to help make sure you prove your case is to hire an experienced slip and fall lawyer. An attorney can help you gather evidence and call key witnesses, such as employees or managers. A slip and fall lawyer may also help you understand and ask for the types of personal injury damages that you can, based on your situation. Contingency fees are the most common type of personal injury lawyer fees. Contingency fees for lawyers usually mean that the lawyer doesn't charge you up front cost or any legal fees. Instead, the lawyer receives a set percentage of your damage award if he or she wins or settles your case, and you receive a payout.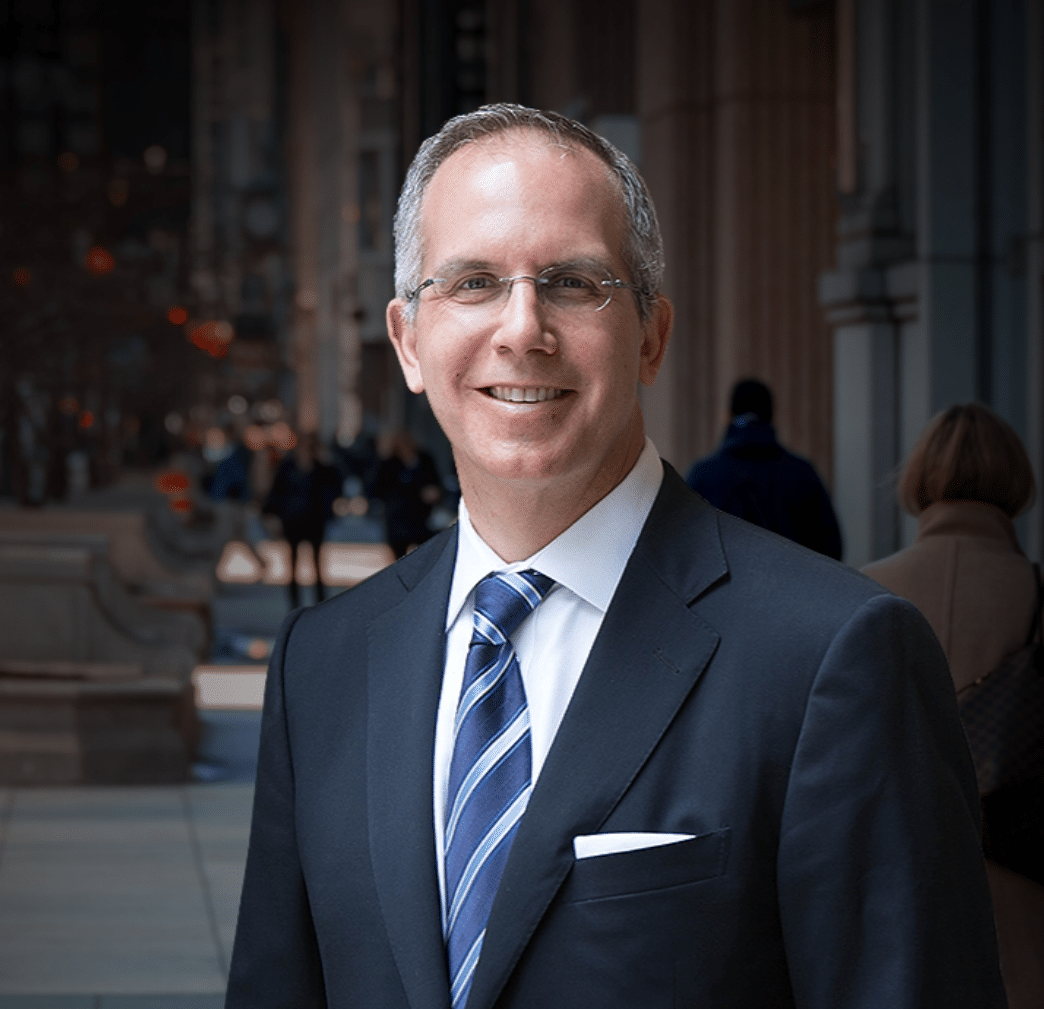 Chicago personal injury and workers' compensation attorney Howard Ankin has a passion for justice and a relentless commitment to defending injured victims throughout the Chicagoland area. With decades of experience achieving justice on behalf of the people of Chicago, Howard has earned a reputation as a proven leader in and out of the courtroom. Respected by peers and clients alike, Howard's multifaceted approach to the law and empathetic nature have secured him a spot as an influential figure in the Illinois legal system.