Victims and their families usually pay personal injury lawyer fees on a contingency fee basis. This means that they typically will not have to pay their personal injury attorney anything until they win their personal injury case and receive the payout from the judgment.
Money and financial issues are often a primary concern for the victims of personal injury accidents. Mounting medical bills and lost wages can all make a person feel like they are drowning in a sea of financial troubles. As a result, many victims of personal injury accidents avoid seeking legal advice because they don't think that they can afford the legal fees involved with retaining a lawyer.
So, you've experienced a personal injury caused by another person's negligence. You may even be unable to work because of these injuries. The financial pressure from lost income and costly medical expenses may tempt you to forego a lawsuit and accept the first settlement offered to you. Fear of adding legal expenses into the mix may prevent you from seeking legal advice from professionals who can help you recover financially from these injuries.
In most cases, however, personal injury attorneys charge fees on a contingency basis. A contingency fee is a sum of money that an attorney receives as a fee only after the case has been won. This means victims usually pay personal injury fees after their case has been settled.
How Personal Injury Claims Work
A personal injury claim is a legal case you can open if you have been hurt in an accident caused by another person's negligence. It is how you can recover compensation for damages caused by the other party. Typically, claims are paid out through the other party's insurance company. However, there are a few things you need to know before filing your claim.
The injured party must be able to prove liability and damages.
You may still be able to file a claim, even if you are partially at fault.
Most personal injury cases are negotiated outside of court.
You may be eligible for compensation for emotional injuries as well as physical.
In some cases, you may even be entitled to more money than what the insurance company initially offers you
A personal injury attorney will negotiate on your behavior with the negligent party's insurance or defense to get you the best settlement possible. Having a personal injury attorney to negotiate for you will help to ensure you are fairly and adequately compensated for any physical and emotional injuries you have sustained. However, if the defense or insurance company will not agree to the appropriate settlement, a personal injury attorney will fight to get you the best settlement for the damages you've suffered in court.
Do You Have to Pay Your Personal Injury Lawyer Fees with Your Settlement Money?
Attorney fees in personal injury claims will be different for each case. An attorney who decides to take on your personal injury case will typically do so at a fixed percentage and only be able to collect any fees once your case has been won. This is known as a contingency fee. You get the benefit of having an experienced attorney on your side without having to come up with a large retainer fee upfront.
Some attorneys may ask you to pay for costs (like filing fees or investigations) upfront and out of pocket, and others may have you reimburse them after your case has been settled, whether you have won the case or not. When you first meet with your attorney, have him or her explain his or her typical fees and other costs your case may incur. Rates and any out-of-pocket expenses should be made clear to you before signing any agreement. Don't be afraid to ask lots of questions to help in your understanding of how your case will be paid for.
How Are Personal Injury Damages Determined?
Personal injury damages are different for each case. A number of different factors will influence the calculated value of a claim's damages. The specific legal claim, the victim's injuries, the circumstances of the incident, and the laws of the specific jurisdiction will all influence the victim's claim. Other factors that will influence the claim may include the following:
The severity of the injuries
Lost wages and loss of future income
Past and future medical expenses
Emotional and psychological damages
Loss of enjoyment of life
Costs of living if the victim is permanently disabled
While lost wages and medical expenses are easy to calculate by showing proof of income a victim would have received or medical bills that have been incurred, other damages., like emotional or psychological injuries, are more difficult to calculate. These are typically left to a judge or jury's discretion if the claim is not settled outside of court.
Hiring a Personal Injury Attorney
If you have been injured in an accident, reaching out to personal injury attorneys, like those at Ankin Law, makes good financial sense. You will not pay legal fees upfront, since cases are contingency fee-based. Also, hiring an experienced attorney will help to ensure that you don't get stuck absorbing the costs of your injuries.
An attorney will also explain your legal rights, advise you on your options, and explain the benefits or disadvantages of each option. He or she will file legal documents, as well as ensure any deadlines are met. Having an attorney to appear in court with you and help fight to win fair compensation can also help to reduce any mental anguish that you may have suffered if you tried to represent yourself.
What Can Happen Without a Personal Injury Attorney?
Self-represented claims have lower success rates than those filed through an attorney. The negligent party's insurance company is not on your side. They are going to try to get you to settle out of court for the least amount possible for any injuries that you have received. Signing your rights away or other amoral tactics may be used to avoid paying out proper amounts in settlements.
Hiring an attorney will protect you from exploitative tactics. Having an attorney will insure your claim is taken seriously and help to preserve your chance of receiving a fair settlement outcome. Attorneys will meet with insurance companies, prevent any statute of limitations issues, and ensure you receive the right medical treatment for your injuries. Even if you feel your claim is relatively simple, having the support of a personal injury attorney will help contribute to the best possible outcome for your case.
Typical Personal Injury Lawyer Fees
Typical lawyer fees for personal injury cases are contingency fees. With a contingency fee, the lawyer receives a fixed percentage of the payout you receive if that lawyer wins your case. In some cases, lawyers may ask you to pay filing fees or other out-of-pocket expenses.
When you first meet with an attorney, ask them to explain their typical personal injury lawyer fees. Also make sure that they explain what their rates are and what, if any, out-of-pocket charges you may have to pay. Before signing a representation or fee agreement, ask questions and have them explain how they structure their typical personal injury lawyer fees. Many contingency fees for lawyers are structured the same, but it's good to ask just in case.
The Chicago personal injury lawyers at Ankin Law represent personal injury clients on a contingency fee basis. Only once a client collects damages at the conclusion of a personal injury case will we collect a portion of the damages award. In other words, IF YOU DON'T WIN, YOU DON'T PAY.
her parties are more likely to take your claim seriously if you have an attorney. This increases your chances of receiving a fair settlement offer. If the insurance company refuses to budge and trial becomes necessary, a personal injury lawyer can gather evidence on your behalf, call witnesses, and help ensure that you receive a fair outcome.

Ankin Law is a full-service law firm devoted to protecting the rights of accident and injury victims and their families. We are well-versed in handling a variety of personal injury accidents, including auto accidents, trucking accidents, medical malpractice, slip and fall, and product liability claims.
Contact our office at (312) 600-0000 to schedule a free consultation with one of our Chicago personal injury lawyers to learn more about how we can help you obtain a financial recovery on a NO WIN, NO FEE basis.
Other Articles You May Like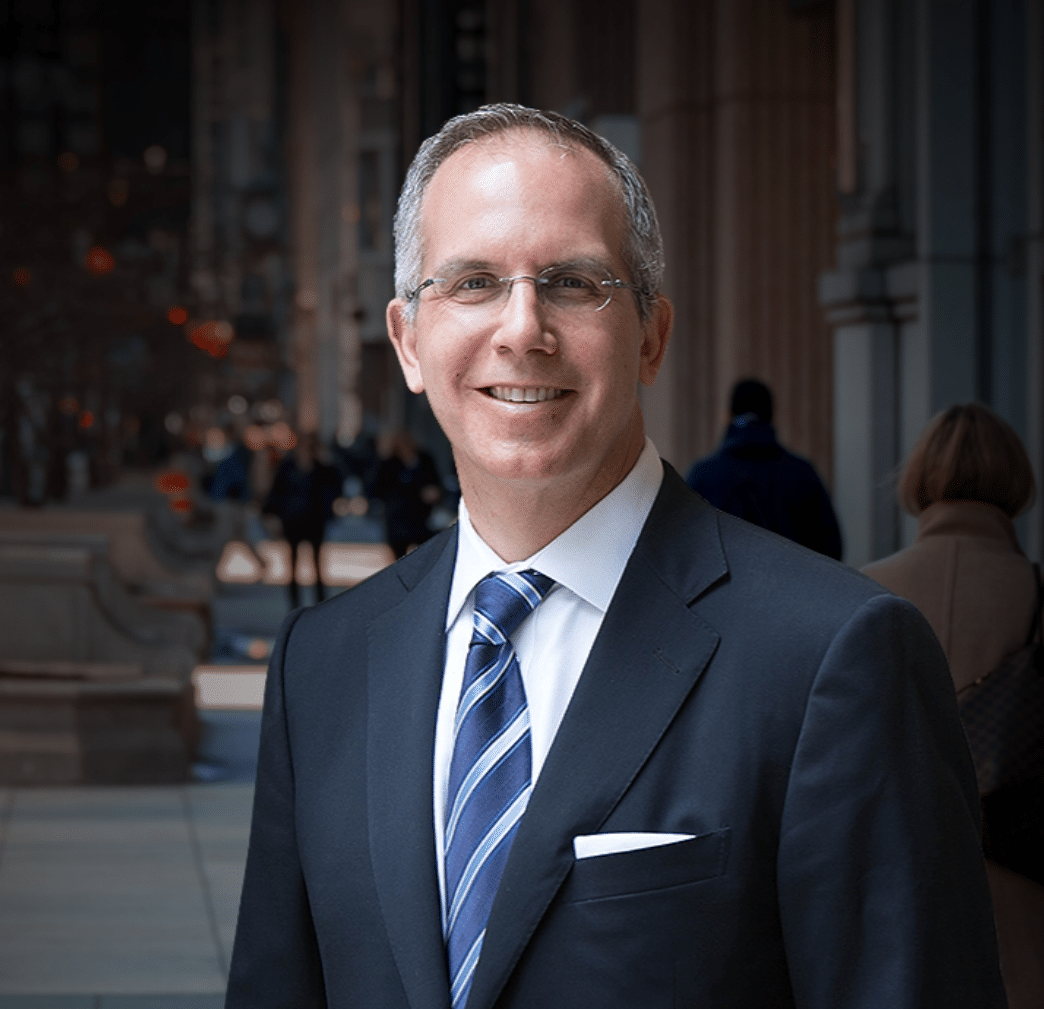 Chicago personal injury and workers' compensation attorney Howard Ankin has a passion for justice and a relentless commitment to defending injured victims throughout the Chicagoland area. With decades of experience achieving justice on behalf of the people of Chicago, Howard has earned a reputation as a proven leader in and out of the courtroom. Respected by peers and clients alike, Howard's multifaceted approach to the law and empathetic nature have secured him a spot as an influential figure in the Illinois legal system.