In the event of a car accident in which you are at fault, one of the most important steps to take is to consult with a car accident lawyer. An attorney can review the details of your accident and help determine your options if you believe you were at fault.
If you're not sure what will happen after an accident that you think you caused, it's important to know how fault works in your state and the specific steps you should take to mitigate insurance claims. Even if you are partially at fault for your crash, you may still be able to recover damages.
What Should You Do If You Think You Caused a Car Accident?
Whether you believe you were at fault or another party caused an accident, you must take certain steps after the accident occurs. The following are some of the specific guidelines to follow that may help you either build a case or mitigate one, depending on who was truly at fault for the incident.
Remain Calm and Stay at the Accident Scene
If you require immediate treatment due to a medical emergency after an accident takes place, you should wait until an ambulance arrives at the scene. However, if you haven't sustained obvious injuries, and you are capable of remaining at the scene, avoid leaving regardless of whether you think you were at fault. Hit-and-run accidents are serious offenses that can lead to even more severe repercussions than you would face by remaining at the accident scene.
It's in your best interest to stay calm and try to assess the scene.
Contact the Authorities
The next step is to contact the authorities if the accident resulted in extensive damages or injuries. Generally, contacting the police may benefit you by detailing the accident and the circumstances around it, which may help show that another party was partially or entirely liable for the accident.
Police reports in accidents will include information about the accident, including all damages and injuries, how the accident occurred, and witness statements. If anyone at the scene has sustained injuries, be sure to request an ambulance and wait for medical personnel to arrive in addition to law enforcement officers.
Gather Information at the Scene
While waiting for the authorities to arrive at the scene of the accident, try to capture as many details as you can. Take pictures or record video footage of the scene along with any damage and injuries. Speak with others involved in the accident specifically to acquire their personal details. This information could include names, addresses, contact details, license plate numbers, and additional details about their vehicles.
You may also determine if any witnesses were present at the time of the accident. If any witnesses remain at the scene, ask for their names and contact details. Some witnesses may also have photos or videos of the accident.
Avoid Making the Wrong Statements
Although exchanging information with others involved in the accident may be beneficial, you shouldn't get into a conversation regarding the nature of the accident. Try not to discuss what you were doing in the moments before the accident, and don't apologize for the accident or assign blame to the other party.
Collect Additional Evidence
You may be able to collect evidence such as photo and video footage and witness details at the scene of the accident. However, to potentially support your case after a car accident, you should also obtain as much additional evidence as possible.
Other types of evidence could include medical records for any treatment you receive, closed circuit television (CCTV) footage from cameras at intersections and other areas, or even other footage, such as videos that doorbell cameras record.
Seek Medical Treatment
If the accident results in any injuries, you should always seek medical treatment from a professional. Even if your injuries appear minor and superficial, you could suffer from underlying injuries with symptoms that don't develop until long after the accident. If you wait too long to seek treatment, you may suffer from more serious symptoms and even life-threatening conditions, and it will make it harder to show that the accident caused your injuries.
Contact Your Insurer
The next step would be to notify your car insurance company of the accident. Similar to when communicating with the other driver, avoid discussing fault and either admitting fault or blaming another party for the accident, as this could hurt your case. You should also avoid discussing the details of the accident and how it occurred. Simply indicate that an accident took place, and your insurer will be able to begin investigating the accident based on all information present.
Speak With an Attorney
Another crucial step to take after an accident, regardless of who was at fault, is to contact an experienced car accident lawyer. A lawyer with experience handling car accident cases will be able to help confirm who was at fault by looking closely at the details of the accident. He or she can review all evidence and inform you of your rights and the next steps to take to either file a car accident claim or fight a potential claim or lawsuit from another party.
If an attorney opts to represent you, he or she could also negotiate with insurers and other attorneys to help prevent you from making the wrong statement at any point when building or fighting a car accident case.
Can You Fight an At-Fault Accident?
This is the first question you might ask after an accident you or someone else believes you caused. The fact is that you can fight an at-fault accident by taking the appropriate steps.
If an insurance company has denied your accident claim because adjusters found you to be at fault, or if another party files a claim or lawsuit against you for the same reason, you may be able to prove that you weren't at fault with sufficient evidence.
Evidence recovered from the scene of the accident and in the days after may help you should that you weren't at fault or were only partially at fault for the accident. The evidence that could support your argument may include photos of the accident scene and any injuries or damage, witness statements, police reports, and footage from nearby cameras, including dashcam and surveillance footage.
A car accident attorney may help organize this evidence and argue that you weren't at fault, or that the other party shared a majority of the fault, enabling you to effectively fight an at fault accident.
No-Fault States Vs. Fault States
The risk of being found at fault for an accident will largely depend on the state where the accident occurred. Specifically, some states operate with different insurance options when handling car accidents.
No-Fault States
Some states work with no-fault laws for car accidents, meaning that insurance companies will pay out following an accident regardless of who is at fault. These states require all drivers to carry no-fault insurance coverage, including personal injury protection (PIP) coverage. In the event of an accident, policyholders would file a claim with their own insurer even if they aren't at fault.
In no-fault states, personal injury protection insurance may help cover the costs of treating and recovering from injuries sustained in accidents. However, this insurance may not fully cover all the damages, in which case injury victims may have the option of filing a third-party liability claim to recover additional damages such as pain and suffering.
Examples of no-fault states include:
Florida
Michigan
New York
New Jersey
Massachusetts
Kansas
Fault States
In states with fault-based insurance options, accident victims file claims against the at-fault driver's insurance company. This insurer would then conduct an investigation into the claim to determine fault and pay out a certain amount of compensation within the policy's limits. Illinois takes a comparative fault stance to car accident claims.
What Happens If You're Partially Responsible for a Car Accident?
You may be curious to know what options you have if you're in an accident and share liability with another party. This will depend on whether you're in a no-fault or fault state. Fault-based states, such as Illinois, may determine how much compensation each party can seek and receive based on comparative negligence laws.
Depending on the state, there are specific types of comparative negligence laws that could come into play and impact the outcome of your accident case.
The following is a breakdown of each type of comparative negligence to consider:
Pure Contributory Negligence
In states with pure contributory negligence laws, you will be unable to recover any compensation following an accident if you shared fault to any extent. As a result of this particular rule, nobody involved in an accident would be able to file a claim against an at-fault party's insurer if either party shares liability.
Depending on the nature of the accident, there are a couple of potential exceptions to contributory negligence that could allow partially liable individuals to recover compensation. A couple of key examples of these exceptions include:
"Last Clear Chance" — Sometimes accidents may involve a driver who has the "last clear chance" to avoid an accident, allowing the other driver to recover compensation even if he or she shared fault.
Willful or Wanton Conduct — People who are partially at fault for an accident may also be able to recover compensation under pure contributory negligence law if the other driver engaged in egregious behavior that falls short of malicious intent. For example, a plaintiff who shares liability for an accident may be able to recover compensation from another driver who was impaired and speeding excessively at the time of the accident.
Only a handful of states operate on pure contributory negligence, including Maryland, Alabama, North Carolina, the District of Columbia, and Virginia.
Modified Comparative Negligence
Most fault-based states operate on modified comparative negligence laws, which enable people to seek compensation as long as they share less liability than the other party. The specific limit of liability in each state will vary between 50% and 51%, meaning that you may be able to seek compensation following an accident if you were not more than 50-51% at fault.
Pure Comparative Negligence
These laws are the most lenient and a contrast to pure contributory negligence laws. In states with pure comparative negligence rules, you can recover compensation in a car accident case as long as you aren't solely responsible for it. In other words, you can file a claim or lawsuit against the other driver even if you are 99% responsible for the accident.
At this time, there are 11 fault-based states with pure comparative negligence laws.
When It Helps to Hire a Car Accident Attorney
Ultimately, regardless of whether you were at fault for a car accident, it's ideal to contact a knowledgeable and reputable car accident lawyer to discuss your case. Attorneys perform numerous functions that can help you determine who was truly at fault for the accident and guide you toward potential compensation. Additionally, car accident lawyers may help ensure you don't lose a car accident lawsuit through representation in court.
If you decide to file a claim with your own insurer or another individual's insurer, insurance adjusters aren't on your side. They want to avoid paying out large settlements and don't have accident victims' or claimants' best interests in mind. Negotiating on your own could lead you to inadvertently make the wrong statement or fail to submit sufficient evidence, compromising your case.
If someone else files a lawsuit against you, or you decide to file a suit, representing yourself in court can hurt your chances of succeeding, especially if you're unfamiliar with the legal process. An attorney will be able to represent you in court to keep you from losing the lawsuit.
In the event of a car accident, consulting with an attorney is always a good step to take, whether you were at fault or not.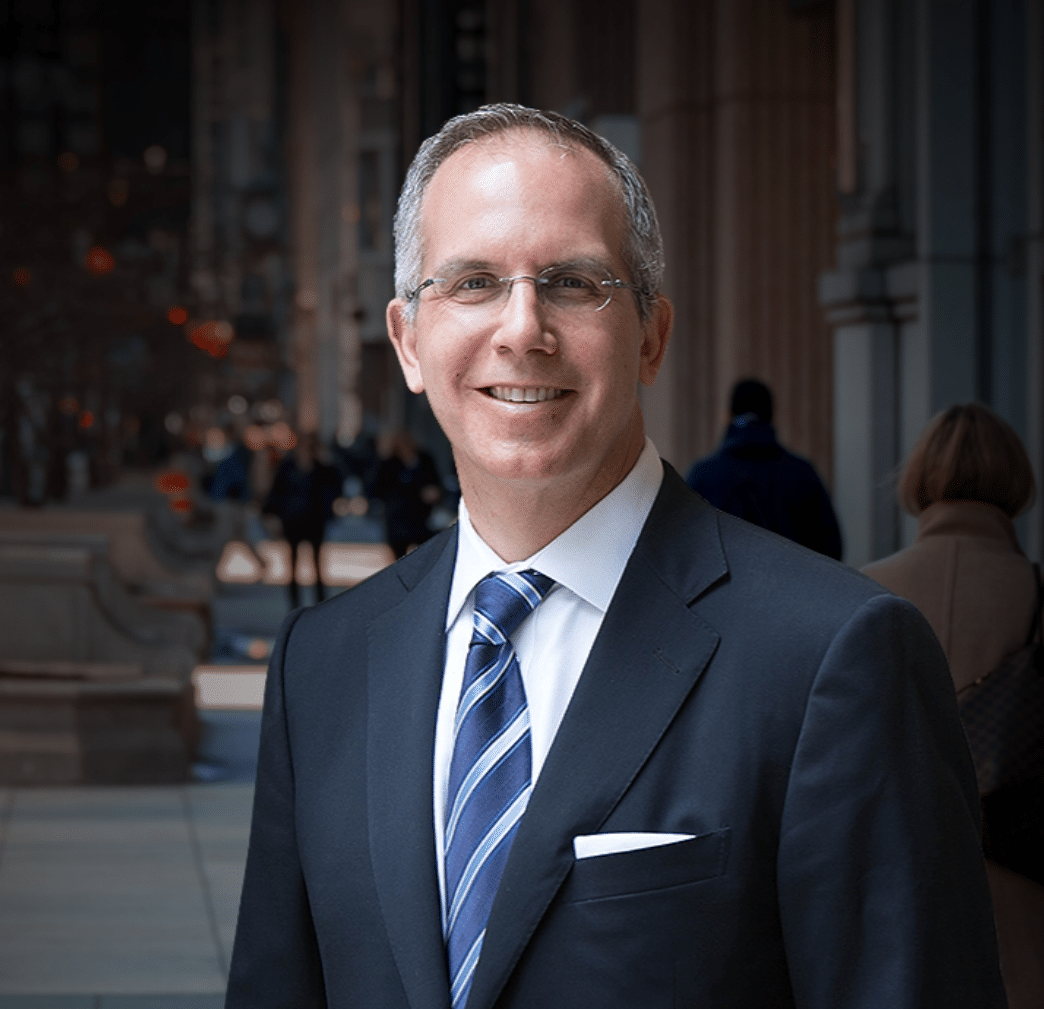 Chicago personal injury and workers' compensation attorney Howard Ankin has a passion for justice and a relentless commitment to defending injured victims throughout the Chicagoland area. With decades of experience achieving justice on behalf of the people of Chicago, Howard has earned a reputation as a proven leader in and out of the courtroom. Respected by peers and clients alike, Howard's multifaceted approach to the law and empathetic nature have secured him a spot as an influential figure in the Illinois legal system.