In this guide, individuals will find plenty of information about the Philips CPAP recall lawsuit. People who have used a defective recalled Philips CPAP, BiPAP, or ventilator device may be able to file a lawsuit against the company if they experience certain symptoms related to the use of these recalled products.
Why Are People Filing Philips CPAP Lawsuits?
People have begun to file Philips CPAP lawsuits against the manufacturer because of a recall that Philips and the U.S. Food and Drug Administration (FDA) recently initiated. Specifically, testing of Philips CPAP devices found that the polyester-based polyurethane (PE-PUR) sound abatement foam present in these devices can cause different types of cancer and respiratory issues.
The PE-PUR content in the defective Philips devices is normally harmless when intact, but certain conditions can cause it to break down into carcinogenic particles and chemicals. Despite the fact that Philips discovered the potential dangers of its PE-PUR foam, the company still continued to use it and didn't alert the public to this danger until it initiated the recall.
In June 2021, Philips began to recall millions of its CPAP, BiPAP, and ventilator devices. The company detailed that degraded sound abatement foam made of PE-PUR could release toxic gases and black particles that may cause harm to users who inhale or ingest these substances.
Philips then announced in September 2021 that it intended to repair or replace all recalled devices, disclosing that the process could take as long as a year to complete the process. In November, the FDA discovered that the foam used to replace the PE-PUR material also posed certain health risks to patients.
Philips indicated that the reason for PE-PUR's breakdown and subsequent release of harmful chemicals and particles was likely due to degradation resulting from ozone cleaning machines. In particular, Philips named SoClean, Inc. as the brand of ozone cleaning machines responsible for the breakdown, leading SoClean to file a complaint against Philips in reference to the FDA report. SoClean alleged that Philips was aware of the dangers the PE-PUR sound abatement foam posed but chose to defame SoClean instead of warning the public.
Because of the illnesses and injuries that people have sustained because of these dangerous defective products, a growing number of lawsuits have started against Philips.


How Serious Is the Recall?
Because of the nature of this recall, the FDA has classified it as a Class 1 recall, which is the most serious. This is due to the fact that the devices involved can cause serious injury or even death to the people using them. Instead of fulfilling their intended purpose, they're causing harm to sleep apnea patients.
The particles that PE-PUR foam can create are extremely small and may be less than five microns in size, which enables them to pass through the alveoli in the lungs and enter the bloodstream. Over time, PE-PUR foam will begin to degrade with frequent and heavy use. Additionally, the locations where the devices are stored can cause degradation, including areas with high temperature and humidity levels.
Injuries and Illnesses Associated with the Recalled Philips CPAP Machines
The dangerous particles and gases that the recalled Philips CPAP devices released have caused a wide range of health issues, with patients diagnosed with myriad conditions, including:
Acute Respiratory Distress System (ARDS)
Brain cancer
Breast cancer
Acute kidney injury (AKI)
Colon cancer
Chronic asthma and bronchitis
Other potential conditions include: hypopharyngeal cancer, interstitial lung disease (ILD), lung cancer, lymphoma, non-Hodgkins lymphoma, myeloid leukemia, leukemia, kidney cancer, laryngeal cancer, acute liver injury, nasal cancer, nasopharyngeal cancer, oropharyngeal cancer, liver disease, liver cancer, hematopoietic cancer, esophageal cancer, papillary carcinoma, throat cancer, tonsil cancer, thyroid cancer, testicular cancer, stomach cancer, soft palate cancer, pulmonary fibrosis, and irritation of the skin, eyes, and respiratory system.
Individuals who have received any of these or other similar diagnoses may be able to file a Philips CPAP recall lawsuit.
Symptoms of Exposure to Philips CPAP Foam Particles and Chemicals
The lab testing conducted at Philips indicated that certain toxic chemicals that degraded PE-PUR foam released could cause a number of side effects.
Some of the many symptoms that users may experience following the use of any of the recalled CPAP, BiPAP, and ventilator devices could include: hypersensitivity, asthma, cough, upper airway irritation, inflammatory response, carcinogenic effects, chest pressure, damage to organs such as the kidneys and liver, sinus infection, headache, dizziness, and irritation of the skin, eyes, and respiratory tract.
Individuals who experience these symptoms should consult with a physician, who may be able to diagnose a health issue, which may be attributable to the defective CPAP devices.
What Are the Recalled CPAP Devices?
On June 14, 2021, Philips started to recall a wide range of its CPAP, BiPAP, and ventilator devices containing the potentially harmful PE-PUR foam. Philips manufactured these devices between 2009 and shortly before the recall on April 26, 2021.
The following are the recalled CPAPs and BiPAPs that the company recalled: C Series S/T and AVAPS; DreamStation ASV; DreamStation CPAP, Auto CPAP, and BiPAP; DreamStation Go CPAP, APAP, and Auto CPAP; DreamStation ST and AVAPS; Dorma 400, 500 CPAP, and Auto CPAP; E30; REMstar SE Auto; OmniLab Advanced Plus; SystemOne 50 and 60 series; and SystemOne ASV4 and Q-series.
Additionally, Philips recalled the following mechanical ventilators: A-Series BiPAP A30, A40, Hybrid A30, and V30 Auto Ventilator; Garbin Plus, Aeris, and LifeVent Ventilator; and Trilogy 100 and 200 Ventilator.
What Chemicals Are in the Degraded PE-PUR Sound Abatement Foam?
PE-PUR foam on its own is relatively harmless, but it can release certain toxic substances. If they enter the body via the mouth or nose, they can cause many types of health issues.
The specific chemicals that degraded PE-PUR generates include a number of isocyanates and other harmful chemicals. Isocyanates comprise a family of low-molecular and highly reactive weight chemicals that form PE-PUR and other types of rigid foams, coatings, fibers, and elastomers.
Even if the particulate and gases released aren't visible, they can still cause harm if ingested or inhaled. These substances include:
Toluene Diamine
This chemical helps manufacture various types of polyurethane, hydraulic fluid, dyes, and explosive sensitizers. Some of the potential health issues that this substance can cause include toxicity, cancer, skin reactions, genetic defects, organ damage, and damaged fertility.
Toluene diisocyanate
Coating and foam manufacturing processes use this chemical in many applications, including the production of PE-PUR foam. Some of the health risks associated with this chemical include skin irritation, eye damage, respiratory irritation, and cancer. It's also potentially fatal when inhaled.
Diethylene glycol
This chemical helps manufacture other chemicals. It may irritate the eyes, skin, and mucous membranes, and it may be slightly toxic when ingested.
Phenol, 2,6-bis (1,1-dimethylethyl)-4-(1-methylpropyl) and Dimethyl diazene
Both of these chemicals help produce other chemicals. The defective CPAP machines also release them.
Why Do People Need CPAP Devices?
Continuous positive airway pressure (CPAP) devices help treat a condition known as sleep apnea. This condition is a type of medical disorder that disrupts a person's breathing while sleeping, as breathing either becomes shallow or ceases entirely on a temporary basis. If left untreated, sleep apnea can cause fatigue along with a variety of health issues, including a heart attack, high blood pressure, or a stroke.
Although there are different types of sleep apnea, the most common is obstructive sleep apnea, or OSA. This type of apnea develops when the throat muscles relax and block a person's airway. Sleep apnea could also affect people in the form of central sleep apnea, in which cases the brain fails to send signals to the muscles to breathe once the person falls asleep. Some may also suffer from both types, which is a condition known as complex sleep apnea syndrome.
CPAP devices help treat sleep apnea by supplying air via a mask that covers the nose, mouth, or both. This helps keep the airway consistently open and ensures that they continue breathing throughout the night.
Individuals can try other treatments and strategies to treat sleep apnea. For example, some may undergo therapy or surgery to treat it, or they may use oral appliances. Others may simply choose to alter their lifestyles by abstaining from alcohol, quitting smoking, or weight loss.
Who Qualifies to File a CPAP Lawsuit?
Any individuals who used recalled Philips CPAP, BiPAP, or ventilator devices may file a lawsuit if they suffered from the effects or conditions related to their use. Additionally, the loved ones of victims of wrongful death associated with these devices may file a product liability lawsuit against Philips.
If a person isn't sure whether they qualify to file a CPAP lawsuit, they may consult with an attorney to discuss a potential case.


How Much Compensation Will Victims Receive?
The CPAP lawsuits are still in their early stages, which means that attorneys and experts can only speculate what the potential compensation will be for the plaintiffs involved. Additionally, each case's worth may vary depending on the injuries and illnesses sustained, with the most serious cases likely involving respiratory problems, organ damage, and cancer.
The general amount of compensation that some have predicted is between $100,000 to $500,000, but the total amount could be higher in trial settlements if plaintiffs prove that Philips was negligent.
Attorneys have begun to consolidate lawsuits against Philips into a Philips CPAP recall class action lawsuit in the form of multi-district litigation (MDL) in federal court. Similar to class action lawsuits, MDLs help increase the efficiency of the litigation and settlement processes. However, they still allow each case to stay separate, unlike traditional class action lawsuits.
Through this MDL and the help of a CPAP recall lawyer, an injury victim may sue the CPAP manufacturer on a number of grounds, including:
Manufacturing defects
Defective design
Consumer fraud and deceptive trading practices
Failure to warn the public and a lack of disclaimers
Fraudulent concealment
Eventually, multiple cases in the MDL will likely become bellwether trials, which help test these cases in a court setting to gauge how the rest of these cases should proceed and to determine the kind of compensation victims deserve.
What Types of Damages Can Victims Recover?
Similar to other product liability cases, the CPAP lawsuits involve several types of damages that factor into compensation. These include a variety of economic, non-economic, and potentially punitive damages.
Economic Damages
Economic damages are those that involve specific amounts of money, and they're relatively easy to calculate compared to non-economic damages. Also known as special damages, these could include a variety of documented expenses pertaining to a case, including: medical bills, ongoing treatment costs, lost wages due to time off of work to recover, and lost earning capacity due to disability.
Many victims suing in the CPAP lawsuits will likely wish to recover compensation for medical expenses and other economic damages resulting from their health issues.
Non-Economic Damages
In addition to economic damages, cases may involve certain non-economic damages. These are also known as general damages, and they're harder to calculate than economic or special damages. This is because they are more subjective and less tangible compared to economic damages that tend to come with a specific cost associated with them.
Some of the different types of non-economic damages in the CPAP recall lawsuits may include: pain and suffering, including any physical and mental distress that victims experience as a result of their illnesses and injuries; loss of enjoyment of life; loss of society and companionship; and loss of consortium due to the injuries sustained or wrongful death.
The degree of suffering that victims experience will influence the amount of money awarded for these damages.
Punitive Damages
These damages are very rare, but some courts do award them if a defendant acted in a grossly negligent manner. Unlike both economic and non-economic damages, these damages aim to punish the defendant and prevent similar levels of negligence in the future.
In the CPAP recall, it's possible that the courts might award punitive damages to set an example with Philips. The FDA and SoClean, Inc. have already claimed that the CPAP manufacturer was aware of the dangers of its PE-PUR foam going back to 2015, which means that Philips may have willfully ignored these dangers when it should have issued a recall sooner. If the courts determine that Philips engaged in gross negligence amid the discovery of the dangers of this foam, the cases could involve punitive damages that largely inflate the amount of compensation available to victims.
If individuals wish to file a CPAP lawsuit against Philips and they're not sure what product liability damages are available to them, they can speak with a product liability attorney to discuss a potential case and settlement amount. A qualified attorney can help review the specifics of a case and determine how much compensation victims may recover for economic, non-economic, and punitive damages.
What People Should Do if Their CPAP Is Recalled
If a user of a CPAP has their device recalled, they should take certain steps to seek treatment and begin the legal process.
First, individuals should contact their physician. Medical professionals will likely recommend that patients cease using the recalled device immediately and start looking for a replacement.
The next step is to speak with an attorney who may be able to provide representation during the litigation process. It's important for individuals to keep in mind that there's a statute of limitations in place for these cases, which limits the amount of time people have to file a lawsuit and recover compensation. This is why it's important to reach out to a lawyer as soon as possible and initiate a case.
Individuals should also collect and organize as much evidence as they can to support their case. Evidence in CPAP lawsuits could include the device used, black particulate present in the CPAP's air pathways, and any medical and prescription records. In addition, individuals can take photos and record videos of the evidence when applicable.
Seeking Compensation in a CPAP Lawsuit
If a person using a CPAP device from Philips has experienced any symptoms or received a diagnosis of an illness related to the use of the device, it's important to take certain steps to treat sleep apnea, the additional symptoms or conditions experienced, and begin the legal process.
In the event of a recall, users of the device should consult with their doctor to seek an alternative treatment for sleep apnea. They may also discuss any symptoms experienced and receive a formal diagnosis and additional treatment. At this point, individuals may qualify to recover compensation in a CPAP lawsuit against Philips, which an experienced attorney may be able to help them achieve.
With enough information about the Philips CPAP recall lawsuit, individuals can determine how best to approach their case. They may be able to get involved in the MDL against Philips in an attempt to prove that the manufacturer was liable for injuries and illnesses resulting from the use of recalled CPAP devices.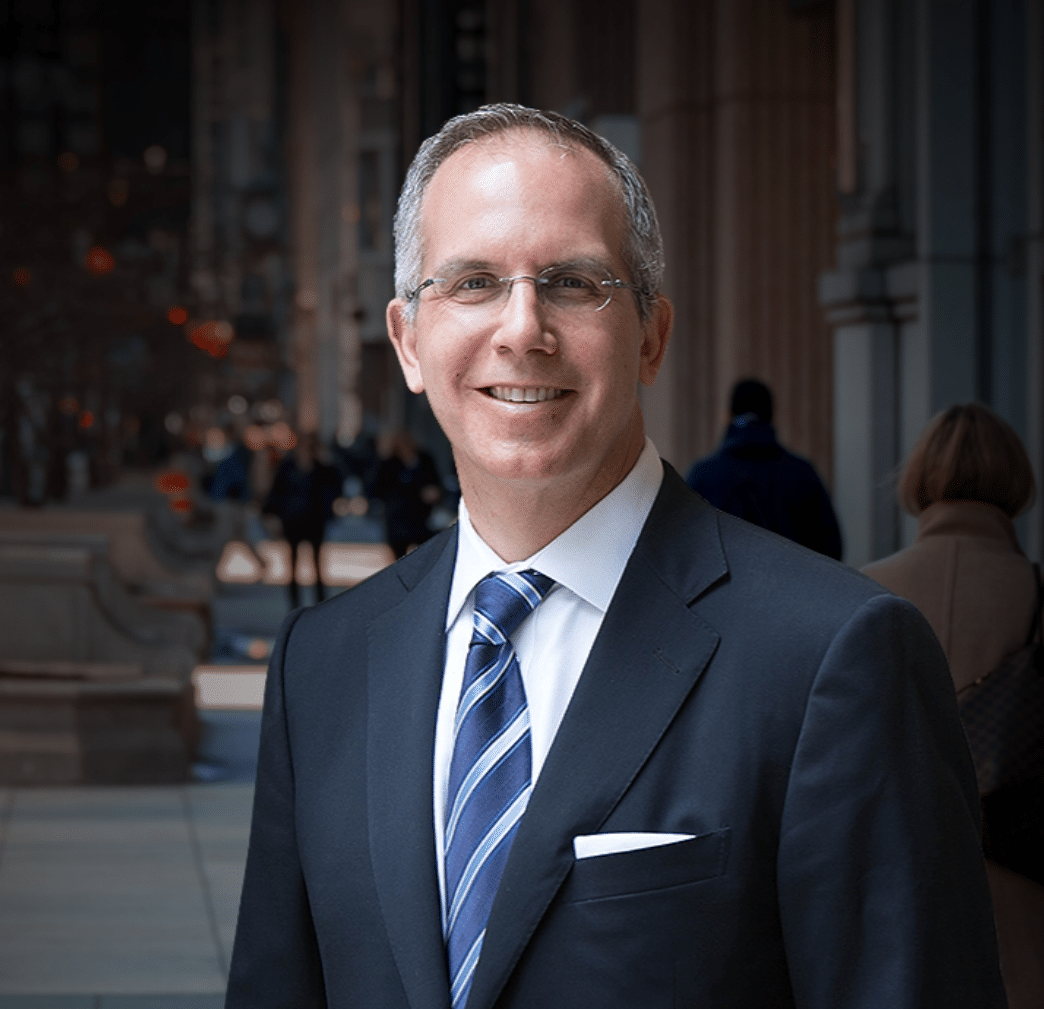 Chicago personal injury and workers' compensation attorney Howard Ankin has a passion for justice and a relentless commitment to defending injured victims throughout the Chicagoland area. With decades of experience achieving justice on behalf of the people of Chicago, Howard has earned a reputation as a proven leader in and out of the courtroom. Respected by peers and clients alike, Howard's multifaceted approach to the law and empathetic nature have secured him a spot as an influential figure in the Illinois legal system.