Is Illinois a no-fault state for car accidents? Illinois is not a no-fault state for car accident claims. Instead, Illinois is an at-fault or tort state. The driver responsible for an accident pays for the injured victim's damages. To recover compensation, the injured victim will need to file a car accident claim against the at-fault driver's liability insurance policy.
What Is a No-Fault State for Car Accidents?
There are currently 12 states in the U.S. that follow a no-fault insurance system. These include North Dakota, Minnesota, Florida, Utah, Kansas, Kentucky, New York, Michigan, Massachusetts, New Jersey, Pennsylvania, and Hawaii. In these states, drivers need to carry a certain amount of insurance in the form of personal injury protection (PIP) coverage. In no-fault states, drivers will need to file a car accident claim with their own insurance company if they get into a crash.
If injuries meet the criteria, victims may be able to file claims directly against the driver who was at fault for the accident. In most cases, accident victims who sustain catastrophic injuries such as traumatic brain injuries (TBIs) would be able to file claims against the at-fault driver's insurance company. It may also be possible to file a personal injury lawsuit and take the case to court.
How to Prove Liability for Car Accidents in Illinois
Considering that Illinois isn't a no-fault state, victims who are involved in car accidents will need to prove fault when filing a claim or lawsuit. This is required whether filing claims with insurance companies or directly against the at-fault driver.
The process of proving fault in car accident cases works similarly to other types of personal injury cases. It can be a challenge to prove fault. To learn how to prove you are not at fault in a car accident, you will need to consider the elements of a case. There are three main items that car accident victims will need to prove in these cases:
Duty of Care — Injury victims in accidents will need to prove that the negligent driver needed to practice a duty of care, which is often the duty of drivers when on the road. Drivers must practice safe habits and exhibit responsible behavior on the road to maintain safe roadways for other drivers, passengers, and pedestrians.
A Breach of Duty of Care — The next item that accident victims will need to prove is that the other driver breached their duty of care through negligence or another form of improper conduct. This will require sufficient evidence that shows how the driver acted negligently or maliciously to contribute to an accident.
Damages — In addition to proving negligence, accident victims must show that the other driver's negligence caused specific calculable damages. Calculating damages can be difficult, particularly when many non-economic damages play into a case, such as physical pain and emotional distress.
By proving these three items, accident victims can file a successful claim or lawsuit that results in compensation for injuries and other damages. An experienced accident lawyer can help prove that the other driver was at fault and assist with collecting and presenting evidence. Car accident attorneys can also negotiate with insurance companies to recover a fair settlement and calculate the damages associated with a case, including all economic and non-economic damages that may come into play.
What Is the Fault-Based System in Illinois?
Illinois is a comparative fault state, which involves contributory negligence. What contributory negligence means in a motor vehicle accident is that different parties contribute to an accident through negligence. In other words, when accident victims contribute to the accident that resulted in their injuries, they may be partially liable. However, in spite of contributory negligence, accident victims may still recover compensation following an accident if they were less than 50% responsible for it.
Oftentimes, defendants in accident cases will claim that the plaintiff was partly responsible for the accident in an attempt to reduce the amount of compensation they need to pay out. It's difficult to refute these claims without an attorney, especially when the plaintiff is recovering from serious injuries.
If accident victims wonder when to get an attorney for a car accident, it's often best to hire one if injuries are serious and the amount of compensation at stake is high.
Auto Insurance Requirements in Illinois
In the event of an auto accident in Illinois, at-fault drivers will need to pay for injuries, damage to vehicles, and other types of damages resulting from the accident and their negligence. To uphold this responsibility, drivers in Illinois need to carry a certain amount of liability insurance.
These minimum amounts include:
$25,000 to cover bodily injury or death per person
$50,000 to cover total bodily injury or death per accident
$20,000 to cover property damage per accident
These are the minimum amounts required, but drivers can choose to carry more coverage. Following an accident, victims can only recover compensation that falls within the limitations of the at-fault driver's insurance policy. Otherwise, insurance companies may not offer full compensation, even if the damages exceed these limits. If required, injury victims have the option to file a lawsuit and take the case to trial, which can help recover the full amount of compensation that victims deserve. Additionally, victims may have the option of filing an insurance claim under their own insurance policies if they have sufficient coverage.
Proving Liability in an At-Fault State Like Illinois
Generally, accident victims will need to prove that the at-fault driver was actually at-fault when seeking compensation for injuries. This is what makes Illinois different from no-fault states, where drivers won't need to prove fault. It's often difficult to prove fault, particularly when the evidence of fault is hard to recover. With the help of a car accident attorney, accident victims can more effectively prove fault in these accidents and recover the full compensation they're entitled to receive.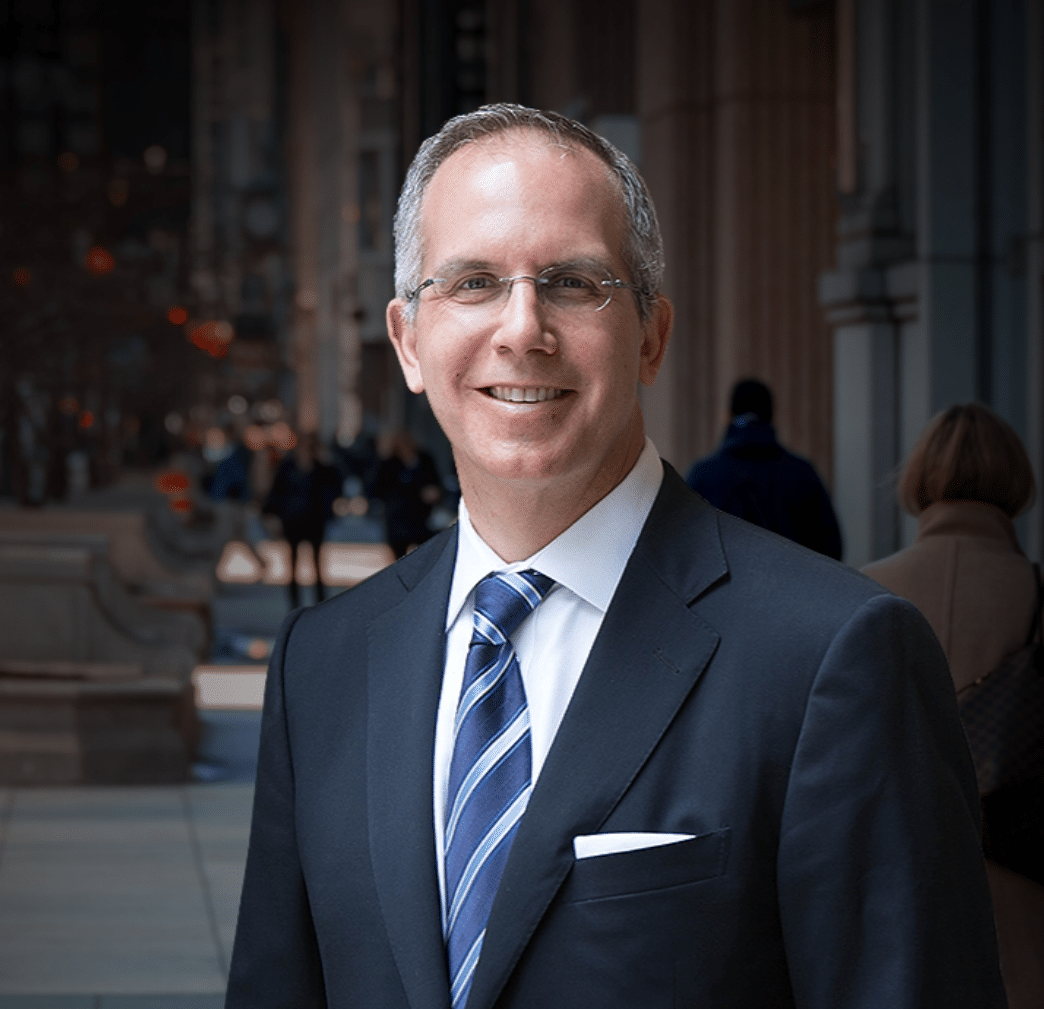 Chicago personal injury and workers' compensation attorney Howard Ankin has a passion for justice and a relentless commitment to defending injured victims throughout the Chicagoland area. With decades of experience achieving justice on behalf of the people of Chicago, Howard has earned a reputation as a proven leader in and out of the courtroom. Respected by peers and clients alike, Howard's multifaceted approach to the law and empathetic nature have secured him a spot as an influential figure in the Illinois legal system.