Did Philips Respironics know the CPAP machines were dangerous? Philips Respironics knew the CPAP machines were dangerous for at least six years before voluntarily recalling them in June 2021. An investigation report prepared by the Food and Drug Administration (FDA) found employees within the company were aware of foam degradation issues in CPAP machines as early as 2015 but failed to take any immediate action. It also revealed the company's executive managers were aware of the issues for over a year before voluntarily recalling the affected CPAP machines.
Millions of people in the U.S. have sleep apnea. This medical condition causes patients to experience episodes of gasping for air or stopping breathing while sleeping. It also causes daytime sleepiness, difficulty concentrating, and headaches during the day. Philips CPAP machines and breathing devices were the most popular and preferred options for treating sleep apnea. As such, the voluntary recall affected millions of users in the U.S. In fact, the company stated that half of the recalled Philips sleep aid devices were in use in the U.S.
How Do We Know Philips Knew About CPAP Risks Before the Recall?
If you believe a recalled Philips CPAP device caused you to develop cancer or any other serious health complication, you might ask, "did Philips Respironics know the CPAP machines were dangerous?" Recent reports and unsealed emails show that Philips knew its CPAP machines cause cancer before the voluntary recall.
The FDA conducted multiple inspections of Philips's Pennsylvania-based manufacturing plant between August and November 2021. These inspections stemmed from Philips's voluntary recall of its defective CPAP devices, which the FDA classified as a Class I recall.
The FDA's inspection report indicates that there were warnings from within Philips Respironics regarding the safety of the foam in its devices. Several internal lab tests and assessments, starting in 2016, found the foam in the recalled devices carried potential health risks.
The inspection report has unsealed several internal and external emails. A 2015 email from Philips's staff member to the supplier of the raw foam suggests that a customer informed Philips of foam degradation problems.
The FDA's report cites a 2018 email conversation where Philips staff admitted the company's internal assessments had found that the foam could break down after exposure to high humidity or temperature. In the same email conversation, Staff stated the company had decided to maintain the design and continue adding the foam to its breathing devices.
Besides internal warnings, Philips Respironics also received many external warnings. The FDA's inspection report revealed the company had received more than 222,000 consumer complaints since 2008.
Those complaints contained keywords like foam, contaminants, debris, particles, black, and airway. Around 110 complaints received between 2014 and 2017 were specific to the foam degradation issues at the center of the voluntary recall. The FDA's inspection report revealed that Philips' executive managers were informed of possible foam degradation issues by January 2020 or much earlier. They, however, took more than a year to take action.
When Did Philips Know About the CPAP Machine Dangers?
As previously mentioned, the FDA's inspection report found Philips Respironics might have known about the CPAP machine risks at least by 2015 or earlier. This finding concurs with the Philips CPAP lawsuit information in several documents supporting ongoing litigation that combines hundreds of suits against Philips Respironics.
These documents include multiple email conversations between Technical Director Bob Marsh of Polymer Technologies, the supplier of Philips' foam, and Lee Lawler, one of the then-technical directors at William T. Burnett, the foam manufacturer.
Marsh forwarded a note from the project mechanical engineer of Philips Respironics, Vincent Testa, to Lawler in April 2018. Testa wanted to know what would cause the foam to disintegrate. "The material sheds and is pulled into the ventilator air path," noted Testa in his email. He added, "as you can imagine, this is not a good situation for our users."
While forwarding Testa's email to Lawler, Marsh cited another note from 2016 that stated one of Polymer Technologies' customers had obtained reports in 2015 of the foam disintegrating after five years of use. In response to the unsealed emails, Steve Klink, Philips' spokesperson, said that only a few complaints received in previous years were about foam degradation. Klink said that Philips Respironics assessed and handled those complaints case by case.
He added that Philips's executive team took sufficient corrective actions immediately after learning about the potential effects of the foam in its devices in early 2021. The voluntary recall announced in June 2021 was part of the company's corrective actions.
Philips Respironics Machines That May Be Dangerous
All recalled Philips Respironics machines may cause cancer and other health complications. According to Klink, CPAP machines and ventilators constitute 80% and 20% of the affected devices, respectively.
The recall includes the following devices made from 2009 to April 26, 2021:
Aeris
A-Series BiPAP Hybrid A30
A-Series BiPAP A40 (ventilator)
C-Series S/T and AVAPS
C-Series ASV
DreamStation
Dorma 400 & 500
E30
SystemOne ASV4
The June recall notice also included A-Series BiPAP A30, Trilogy 100 & 200 ventilators, REMstar SE Auto, A-Series BiPAP V30 auto ventilator, SystemOne Q-Series, DreamStation Go, and Trilogy Evo ventilators.
Philips Respironics announced another recall of about 1,660 ventilator machines in September 2022. This recall was due to toxic plastic parts in the motor that could discharge harmful chemicals or lead to sudden malfunctioning of the machine. Ventilator machines included in the recent recall are A-Series BiPAP A40, A-Series BiPAP V30, A-Series BiPAP A30, and OmniLab Advanced +.
Users should confirm if their Philips sleep aid devices were part of the recalled machines. If so, they can register the machine. They can do that on the Philips website. Those who had already registered their machine, and it was repaired or replaced, are not required to act.
Can Victims File a CPAP Lawsuit If They Used the Defective Devices After the Recall?
You can still take legal action against Philips Respirations if you suffered a qualifying injury or illness after using a recalled CPAP device. A recall does not protect a manufacturer from a product liability claim. Philips Respironics has a legal duty to compensate you for injuries and other losses arising from its defective device.
The company and its team of lawyers may claim that you contributed to your injuries. The company (or its lawyers) may argue that a public recall notice adequately informed you about the risks, but you continued using the defective device.
The existence of a recall notice is not enough proof that you were aware of the potential health dangers of the device. The manufacturer needs to show that it directly delivered the recall notice to you, not to all users.
Be sure to hire a CPAP lawyer if you have been using a defective device after the recall and want to file a CPAP lawsuit. The lawyer will investigate your case to determine if you have valid grounds for seeking compensation from Philips Respironics.
Your CPAP lawyer will ensure you take appropriate steps to obtain reasonable compensation for your injuries and damages. These steps include receiving prompt and proper medical help for a clear diagnosis and documentation of your injuries. Your medical records, doctor's notes, and other relevant health information will help your lawyer build a strong claim.
What Are the Health Effects of Using a Recalled Philips CPAP Device?
Prolonged use of a recalled Philips CPAP device can cause a user to develop milder or more serious health complications. Milder health complications include respiratory tract irritation, mild cough, chest pressure, and sinus infection. More serious health complications include serious organ damage. A user may also develop cancer of any organ, as research has shown the foam in recalled CPAP devices releases carcinogenic gases and chemicals when it degrades.
What Are the Expected CPAP Lawsuit Settlement Amounts?
It is still too early to estimate CPAP lawsuit settlement amounts accurately. The many injuries and illnesses involved further make settlement amount predictions tough. Nonetheless, some lawyers have projected that the average settlement amount for a CPAP cancer lawsuit will range from $100,000 to $500,000.
CPAP lawsuits involving serious respiratory injuries might attract average settlement amounts of $100,000 to $150,000. CPAP cases involving less serious injuries might attract the lowest average settlement amounts, ranging from $5,000 to $75,000.
What Is the Biggest Hurdle That Victims Might Encounter in Their CPAP Lawsuits?
There is sufficient evidence that victims sustained respiratory injuries and developed different types of cancers due to Philips Respironics' negligence. The biggest hurdle will be proving that a direct link exists between the company's negligence and injuries and cancers.
Besides proving that Philips acted negligently, victims must demonstrate that the negligence was significant enough to cause the negative health impacts suffered. Fortunately, most victims are working with medical expert witnesses who will use modern science to prove the existence of a strong, direct causal relationship between defective CPAP devices and specific injuries and cancers.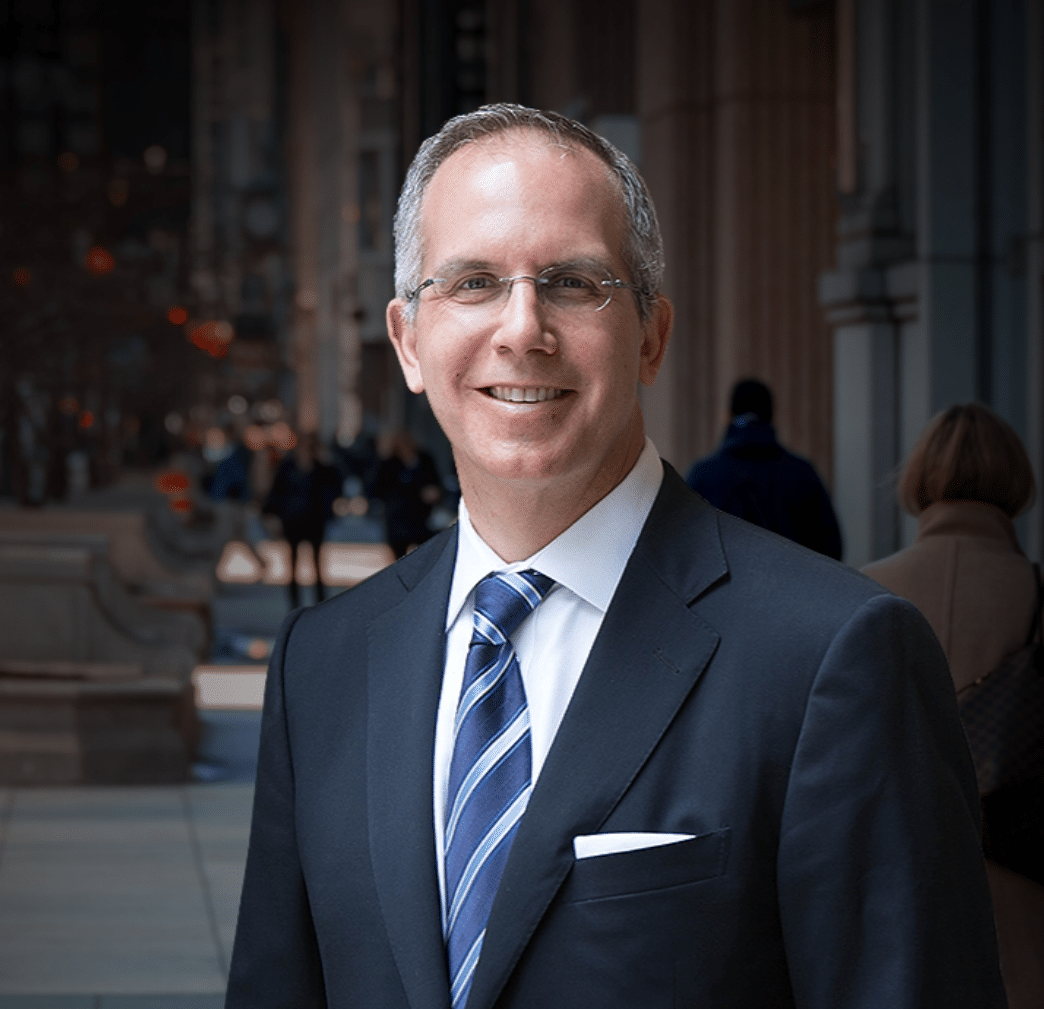 Chicago personal injury and workers' compensation attorney Howard Ankin has a passion for justice and a relentless commitment to defending injured victims throughout the Chicagoland area. With decades of experience achieving justice on behalf of the people of Chicago, Howard has earned a reputation as a proven leader in and out of the courtroom. Respected by peers and clients alike, Howard's multifaceted approach to the law and empathetic nature have secured him a spot as an influential figure in the Illinois legal system.