To receive any compensation for your slip and fall, you must prove the fault of the negligent party. You must prove the negligent party had a duty of care and breached that duty, which caused your accident, injuries, and financial losses. Being injured in a slip-and-fall accident on someone else's property does not mean that you are automatically eligible to receive compensation. While you may know that the slip and fall was not your fault, but was caused by someone else's negligence, you are not guaranteed any compensation.
What Is Negligence in a Slip and Fall Case?
Suffering from injuries that you received from a slip and fall accident can cost you. Proving negligence so you can recover some form of compensation may not be easy, but it is necessary. While it may be obvious to you that your accident is entirely the fault of the negligent party, to receive compensation, you will have to prove the following:
The negligent party owed a duty of care
They breached that duty
The breach caused your accident and any injuries
There have been financial losses for you that have resulted from the accident
A lawyer that is well versed in personal injury law can help you by investigating the accident and helping to gather evidence that will be necessary to prove your claim, starting with who is really liable for your injury.
Typically, liability for a slip-and-fall accident rests on the property owner or the tenant in control of the premises. Negligence is the failure of one party to exercise reasonable care. A lawyer can help prove that the liable party (or parties) caused a dangerous condition on the premises, failed to warn visitors of the hazard (like the possibility of slipping or tripping). Alternatively, he or she can help prove the liable party was inattentive in supervising or inspecting the property, which resulted in a hazard not being identified and fixed in a timely manner.
Property owners are expected to take reasonable steps in keeping properties in order, including checking for hazards and posting warning signs. Failure to do so is a failure in their duty of care and the start of your slip and fall claim.
What Causes Slip and Fall Injuries?
According to the Consumer Product Safety Commission, floors and flooring materials contribute to more than 2 million fall injuries each year. Slip-and-fall accidents are the second most common form of injuries across all industries, accounting for 36% of emergency room visits and 65% of lost work days.
There can be numerous hazardous or dangerous conditions that could cause considerable injuries to people:
Uneven/damaged flooring, or loose debris in walkways
A buildup of ice or snow, or wet flooring
Insufficient/poor lighting
Uneven or improperly built steps or stairs
Handrails that are damaged, improperly installed, or missing
Debris in walkways
With slip-and-fall accident statistics in mind, property owners and tenants have a duty to fix or remove any hazardous conditions on the property. Not doing so is negligent and can make them liable for injuries that happen on the property. Fixing broken flooring, securing tripping hazards, mopping up spills, and placing out caution signs are all actions of reasonable care. Proof of a failure to warn of a dangerous condition is a start to the evidence that you will need to file your slip and fall claim.
What Evidence Do You Need in a Slip and Fall Case?
When negligence has caused a slip-and-fall injury, some property owners (and some insurers) will try to shift the blame back onto the injured party. Even though premises liability laws make the negligent party liable, the burden of proof falls back onto the injured party. Having multiple forms of evidence to support your claim that the negligent party knew there was a hazard and that you suffered injuries as a result of the hazard will strengthen your case. A slip-and-fall accident lawyer can help you gather evidence and investigate to determine if the property owner or tenant had the proper procedure in place for cleaning and maintenance. An investigation may also reveal other issues of negligence, including other complaints about dangerous issues on the premises or inspection reports that have highlighted additional hazards.
There are multiple types of required evidence that will strengthen your claim and prove your injuries, as well as financial losses. Your medical records, including any medical bills, and the incident or accident report are the start of the evidence you'll need. Photos of the hazardous condition(s) and video footage of the slip and fall accident if available can be essential for proving negligence.
Receipts or unpaid bills for any other out-of-pocket expenses that you have acquired because of the accident are needed as well. Eyewitness statements and any notes you have made about the accident and your injuries (missed work, missed wages, daily pain levels, emotional damages, etc.) will also be vital to your case. A slip-and-fall lawyer can also turn to expert witnesses on many aspects of your case, which can help support your claim of the negligence, which is that the owner or tenant caused the hazardous conditions that caused your accident.
Proving Negligence in a Slip and Fall Case
Property owners and tenants have a duty to maintain the property to a safe standard. It is also their responsibility to fix any hazardous conditions in a timely manner. That being said, it can be difficult to prove the fault of the property owner or tenant. They (or their insurer) will most likely argue that you had some or, in some cases all, of the fault in your slip-and-fall accident.
Comparative negligence may be used to try to shift the blame from the negligent party to the injured one. With comparative negligence, fault is, at the very least, shared between all parties involved in the claim. Since slip-and-falls do happen normally, proving liability can become complicated. Having a slip and fall lawyer to help prove that the owner or tenant should have known about the hazardous condition, knew about it but did not fix it, or that he or she caused the hazardous condition, will help you have a successful claim.
Protecting Your Rights
When trying to recover financial and medical losses from a negligent property owner for a slip-and-fall injury, the first step is to determine whether your claim meets your state's definition of compensable negligence. Contacting a personal injury law firm will help to clarify this. You will need to explain how and when the slip-and-fall happened. Be clear on the physical and emotional outcome of the injury, as well as any medical treatments that are going to be potentially needed in the future.
Be completely honest about the financial repercussions of the fall as well. Don't be afraid to ask questions about the potential outcome of your case, positive or negative. Speaking with a lawyer that specializes in slip-and-fall cases will give you insight on how to protect yourself. You need to make sure that you understand your rights and that those rights are protected. You may have more than one legal claim. For example, you may be entitled to workers' compensation, and you may have a premises liability claim as well, or even a product liability claim. A lawyer will be able to clarify all of this for you, since a slip-and-fall case can be impacted by several areas of law.
Most lawyers will review your case free of charge. This consultation will provide you with the knowledge of whether your case can move forward. Aside from the free consultation, most lawyers will represent you based on a contingency fee arrangement, meaning you will pay nothing upfront. You will be able to focus on your health and not add additional monetary frustrations. Your lawyer will be paid with a portion of your settlement as compensation, and all details and settlement fees will be explained beforehand, giving you one less thing to worry about. With the help of a lawyer, your case will get the attention it deserves, and you remove the risk of an expired statute of limitations.
The slip and fall lawyers at Ankin Law will focus on the intricate legal issues of your case that are reliant on the facts of your accident. Awarded compensation in your claim may include:
Coverage for medical bills (present and future care)
Rehabilitation and therapy
Lost wages
Pain and suffering
Physical disfigurements
Punitive damages (only available in some cases to punish the negligent party and deter future negligence)
Ankin Law can help you figure out how to prove negligence in your slip-and-fall case. Do not wait to get the legal advice you need. Having a slip-and-fall lawyer by your side will give you assurance, and he or she will fight for your right to compensation for injuries due to someone else's carelessness.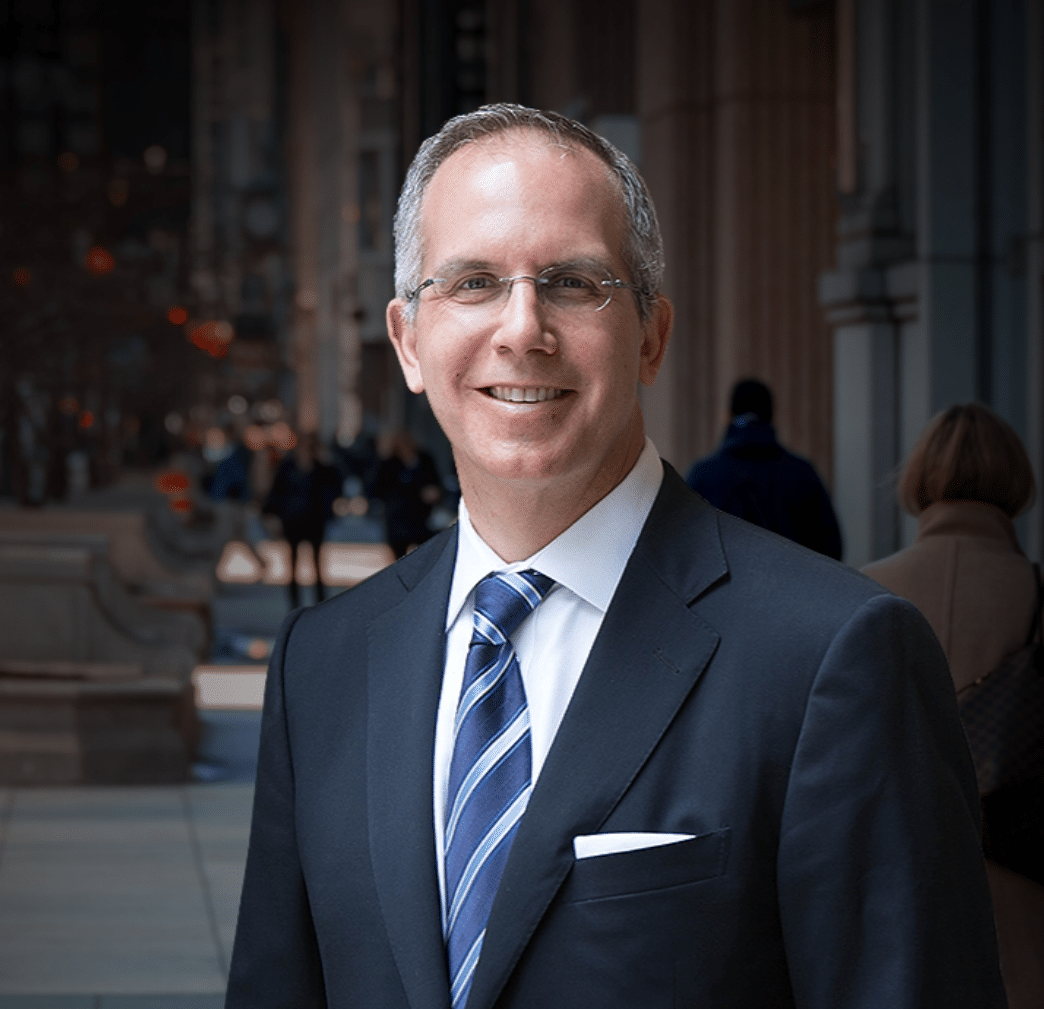 Chicago personal injury and workers' compensation attorney Howard Ankin has a passion for justice and a relentless commitment to defending injured victims throughout the Chicagoland area. With decades of experience achieving justice on behalf of the people of Chicago, Howard has earned a reputation as a proven leader in and out of the courtroom. Respected by peers and clients alike, Howard's multifaceted approach to the law and empathetic nature have secured him a spot as an influential figure in the Illinois legal system.