Property owners in Illinois, whether they own a large-scale business or a residential home, owe a duty of care to keep their property reasonably safe for visitors. That duty must be carried out by repairing or removing hazards, having signs indicating hazards that cannot be removed or repaired, and constantly monitoring the property to detect and address any new hazards promptly.
Property owners owe varying duties to visitors on the property based on their classification. Visitors are typically classified as invitees, licensees, or trespassers.
If you've been injured due to unsafe conditions on someone else's property in Chicago, you may have a premises liability claim against the property owner. A property owner who is found to have breached the duty of care may be required to pay for the costs of your injuries.
What Duties Are Owed to Guests and Visitors in Illinois?
Owning a home or commercial real property creates certain duties and responsibilities. One type of responsibility is the duty owed to individuals who enter the property. This is called "premises liability." As a general rule, a property owner owes a duty of reasonable care to ensure the safety of individuals whose presence is known to the owner. These individuals are typically classified as licensees and invitees.
Invitees
An invitee is a person who enters a property with permission, usually for legitimate business. His or her visit benefits the owner. For example, if you enter a restaurant or store that is open for business to the public, you're considered to be an invitee. The store benefits in the form of payment when you're there, and you receive the benefit of a good or service from the store. The invitation may be expressed or implied.
Licensees
An individual who has permission to enter someone else's property but whose presence doesn't afford the property owner any benefit is a licensee. If you're invited to visit a friend's house, you're a social guest and fall under the category of a licensee.
In many states, the owner owes a higher duty of care to an invitee. In Illinois, however, there's no distinction between an invitee and a licensee. After the 1984 amendment to the Illinois Premises Liability Act, both licensees and invitees should be reasonably safe while on a property, whether it's personal or business property.
A property owner is required to maintain the property in good condition at all times. This involves inspecting the premises for dangerous conditions that could injure guests and visitors. The owners must promptly repair hazardous conditions and have warning signs in place if the conditions cannot be corrected immediately. Property owners may be liable for unsafe conditions about which they knew or should have known.
Do Property Owners Owe a Duty of Care to Trespassers?
Trespassers are individuals that enter another person's property without permission. Since they lack permission to access the property, trespassers are owed the lowest duty of care, requiring property owners to only exercise reasonable care to prevent intentional or reckless injury to the trespassers whenever they are on the property.
In Illinois, negligence in failing to warn about a danger or repair a defect will not make a property owner or occupier responsible for injuries to a trespasser. Nevertheless, the property owner or occupier may be responsible for any injury to the trespasser resulting from willful and wanton conduct.
Willful and wanton conduct is more than ordinary negligence and encompasses intentional actions that demonstrate a reckless disregard for the safety of others. The standard liability for willful and wanton conduct requires a property owner or occupier to have actual or constructive notice informing him or her of the trespassers' presence on his or her property.
There are several exemptions when the property owner or occupier of a premise may have some liability for negligently causing injury to a trespasser.
A section of the premises is unreasonably hazardous
The owner was engaged in some dangerous activity on the property
The owner knows that trespassing is a frequent occurrence and has done nothing to stop the trespassing.
In circumstances like these, the property owner may owe the trespasser a duty of reasonable care.
Children vs. Adult Trespassers
In Illinois, minors are protected by the Premises Liability Act, even if they are trespassing. If a minor is injured, a property owner may be held liable if he or she was aware that there was a section of the property that posed a risk of injury to the minor. This is provided for under the Attractive Nuisance Doctrine.
The doctrine denotes unenclosed spaces or objects on property that are naturally alluring to trespassing children. Examples include swimming pools, hot tubs, ponds, and even power tools and machinery. If the owner or occupier fails to maintain the unenclosed objects or spaces in question and the trespassing minor is injured in the process, he or she can be found liable for the damages.
Proving Fault in Premises Liability Cases
Property owners in Illinois have an obligation to take reasonable steps to provide a safe, non-hazardous environment for visitors and guests on their property. When they fail to take these steps and an accident occurs, the onus is on the victim to prove that the property owners acted negligently. The victim can file a premises liability claim alleging negligence in the construction, maintenance, or management of a property.
Under the Premises Liability Act, proving negligence in a slip and fall case involves showing the following:
A condition existed on the property that exposed visitors to an unreasonable risk
The property owner knew or should have reasonably known that the conditions presented risk of harm to visitors
The property owner should have expected that guests and visitors may not recognize the hazard or protect themselves from it
The property owner did not warn the victim or take the necessary steps to protect them from harm
The victim's injury was a direct result of the unsafe condition
To win a premise liability case, there are four elements that must be established by the plaintiff:
Duty of Care
A thorough case evaluation can help determine who was responsible for maintaining the property in a reasonably safe manner. As mentioned, property owners have a duty of care toward guests, clients, employees, and other visitors.
The duty of care owed to the injured person involves the property owner maintaining the property and keeping it free from hazards in the same way that another reasonable property owner would do in a similar situation. The level of care owed to the plaintiff will depend on his or her status on the property.
Duty of Care Was Breached
Once the plaintiff has established that he or she was owed a duty of care, he or she must be able to show that the property owner's negligence breach the duty of care. A duty of care breach means that the owner failed to comply with reasonable standards of property maintenance.
For example, if the plaintiff fell through a damaged step or a collapsed staircase that has been left in hazardous conditions for longer than reasonable property owners would allow, the duty of care owed to the plaintiff was likely breached.
If the defendant failed to complete best practices regarding property inspections, regular maintenance, and prompt repairs, it can be proven that poor property management resulted in dangerous conditions.
The Plaintiff Was Injured
Just because a hazardous condition was present doesn't give a person the right to hold the property owner responsible. A premises liability lawsuit can only come to fruition if the plaintiff sustained a verifiable injury as a direct result of the dangerous condition on the property. Any injury that is not a result of a hazardous condition on the property is not the owner's responsibility.
It's important to get medical treatment after an accident, even if the injury appears minor. A physician can conduct an examination and write an assessment of the injury. Medical records can serve as important pieces of evidence, demonstrating the injuries you sustained.
Damages
Finally, the plaintiff must prove legally recognized harm. This can be in the form of physical or mental injury to a person or damage to property. It's not enough that the property owner breached his or her duty of care. The breach must result in actual damages to the plaintiff. An attorney can help determine the type and extent of damages suffered.
Types of Damages Available in a Premises Liability Case
If a property owner's negligence resulted in your injuries, you may be entitled to compensation for your losses and injuries. It's important to understand how a personal injury lawsuit works and the type of damages that apply to your case. Damages in premises liability claims include:
Economic Damages
These are designed to compensate an injured person for losses that can be assigned a dollar amount. They are calculated by determining the amount of out-of-pocket losses the plaintiff has or will incur due to his or her injuries. Examples of economic damages are:
Past and future medical costs
Past and future lost wages
Cost of living with a disability
Non-Economic Damages
Non-economic damages cover losses that are subjective and not easy to assign a monetary value to. They may include:
Pain and suffering
Mental and emotional distress
Loss of enjoyment of life
Loss of companionship
Get Help with Your Premises Liability Claim in Illinois
If you've been injured on another person's property by a hazardous condition the owner knew or should have known about, contact an experienced Chicago premises liability lawyer. A lawyer can review your case and provide you with information about your options. He or she will handle the investigation, prove fault, calculate damages, and negotiate a settlement with the at-fault party.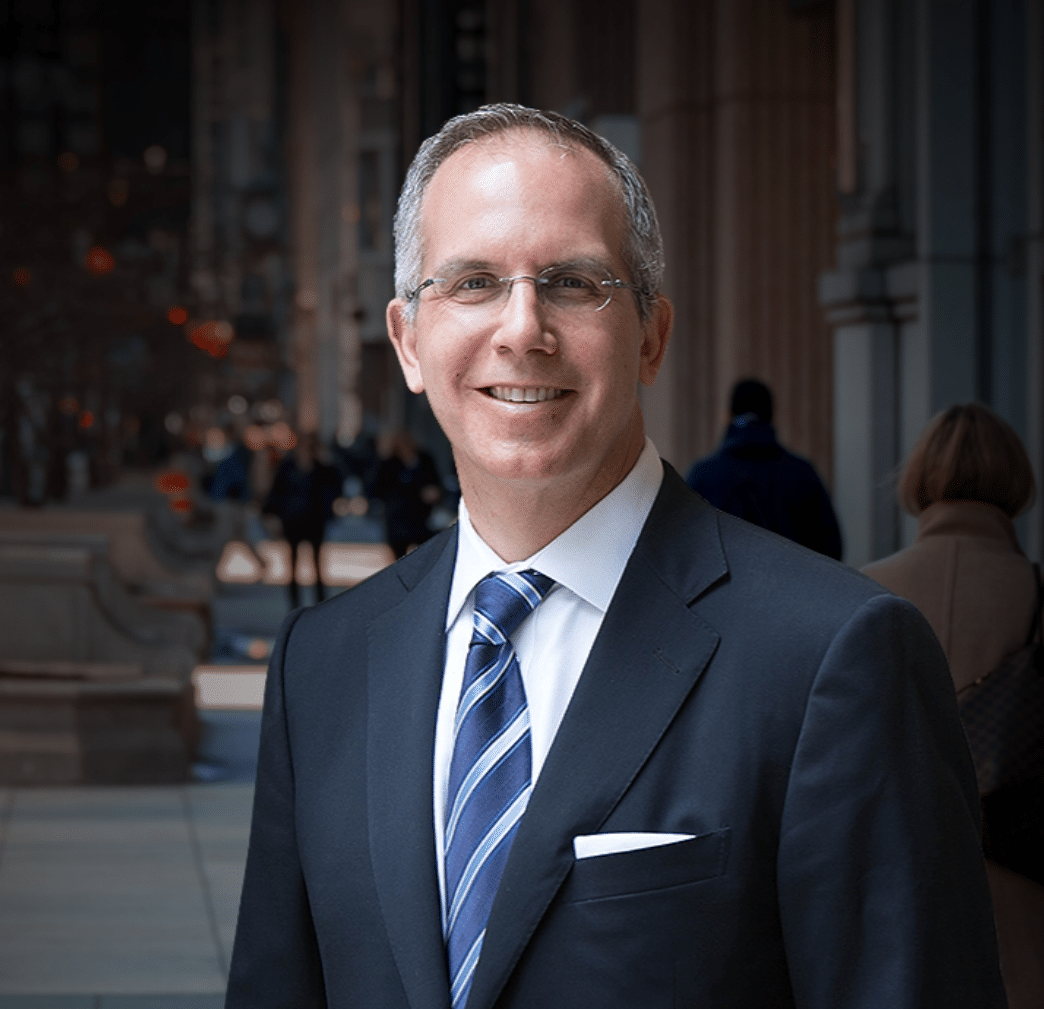 Chicago personal injury and workers' compensation attorney Howard Ankin has a passion for justice and a relentless commitment to defending injured victims throughout the Chicagoland area. With decades of experience achieving justice on behalf of the people of Chicago, Howard has earned a reputation as a proven leader in and out of the courtroom. Respected by peers and clients alike, Howard's multifaceted approach to the law and empathetic nature have secured him a spot as an influential figure in the Illinois legal system.