The polyester-based polyurethane (PE-PUR) foam inside millions of Continuous Positive Airway Pressure (CPAP) and ventilator devices involved in the Philips CPAP recall may pose significant cancer risks to users. The foam, which abates sound and vibration while breathing devices are operating, may degrade. The degraded foam releases particles and gases that could cause potentially deadly cancer if inhaled or absorbed by users. An FDA Safety Communication links the foam particles and gases to various organ cancers, including lung, liver, kidney, and stomach cancer.
The Philips CPAP recall affects about 2 million sleep apnea patients across the United States who depend on CPAP machines. According to Philips Respironics, the affected devices would be either repaired or replaced within 12 months. The company advised some patients to discontinue the use of recalled devices immediately and discuss safer alternatives with their medical providers. It also advised those relying on life-sustaining devices to discuss the risks against the benefits with their doctors and determine the best course of action.
How Can a CPAP Machine Cause Cancer?
Millions of sleep apnea patients and their caregivers are wondering, "how does a CPAP machine cause cancer?" While there are no studies establishing a specific causal link between the prolonged use of recalled breathing devices and specific cancer types, there are lab tests on specific carcinogenic compounds present in the PE-PUR foam. Philips conducted internal lab tests and research before announcing the recall.
In its recall announcement of June 14, 2021, Philips said that exposure to the degraded PE-PUR foam in the recalled breathing devices could result in potentially toxic and carcinogenic effects. The company also released a brief report dubbed "Clinical Information for Physicians."
According to the report, lab analysis of the broken-down foam detected the presence of potentially hazardous chemicals. CDC considers three of the numerous toxic chemicals detected in the foam as potential or known human carcinogens. These three chemicals are Toluene diamine, Toluene diisocyanate, and Phenol.
What Cancers Can a Philips CPAP Machine Cause?
Researchers are yet to link the foam inside recalled Philips CPAP devices to specific types of cancer. An FDA Safety Communication shows that CPAP device users are likely to suffer from organ cancers, such as liver and kidney cancer, due to prolonged exposure to foam gases and particles.
Chemicals in PE-PUR foam, such as isocyanates, account for the highest portion of the Philips CPAP cancer risk. The Occupational Safety and Health Administration (OSHA) describes isocyanates as potential cancer-causing agents in humans that are proven to cause cancer in animals.
These chemical compounds may cause asthma and lung problems. PE-PUR foam may also cause rectal cancer and non-Hodgkin lymphoma. Various Philips CPAP lawsuits have linked several other cancers to PE-PUR foam.
Cancers associated with the degrading foam inside Philips CPAP devices include kidney cancer, liver cancer, lung cancer, esophageal cancer, rectal cancer, and brain cancer. Others include bladder cancer, stomach cancer, colon cancer, multiple myeloma, and various types of leukemia.
What CPAP Machines Have Been Recalled?
The recall does not impact all the breathing devices made by Philips. Speaking to Reuters, Philips spokesperson Steve Klink said that approximately 80% of the recalled machines are CPAP devices, and about 20% are ventilators.
Most of the recalled machines are from the company's DreamStation line. The recall affected all the devices made from 2009 to April 26, 2021. It included the serial numbers of all these devices. Philips said that more than half of the recalled devices are in the U.S.
The FDA announced the recall of the Trilogy Evo repair kits and Trilogy Evo ventilators in January 2022. These devices were not originally part of the July 2021 recalled device lists.
The recalled Philips machine brands include:
SystemOne -Q Series
SystemOne ASV4
DreamStation GO CPAP and APAP
DreamStation CPAP, BiPAP & Auto CPAP
REMStar SE Auto CPAP
Dorma CPAP (400/500)
DreamStation ASV
DreamStation SV/AVAPS
Trilogy 100 & 200 Ventilator
E30 Continuous Ventilator
BiPAP A30/A40 Series Device Models
C-Series ASV
LifeVent


What Chemicals Could People Be Breathing from a CPAP Machine?
Polyurethane foam emits the following chemicals when it degrades:
Benzene
This chemical may alter or damage the DNA of a cell. Various studies have linked it to leukemia, lymphatic, hematopoietic, and breast cancers.
Methylene Chlorine
This chemical is also known as dichloromethane. Prolonged exposure to this chemical may result in liver and lung tumors. Some studies have also linked brain cancer, multiple myeloma, and Non-Hodgkin's lymphoma (NHL) to methylene chlorine.
Perfluorooctanesulfonate (PFOS)
Several studies have linked PFOS to a high risk for prostate, liver, bladder, kidney, breast, and testicular cancers.
Toluene diamine
This chemical is used in the manufacture of polyurethane, hydraulic fluid, dyes, and sensitizers for explosives. It is associated with genetic defects, damaged fertility, toxicity, skin reactions, and organ damage.
Diethylene glycol
A chemical used to manufacture other chemicals that cause eyes, mucous membranes, and skin irritation. It may be poisonous if swallowed.
Toluene Diisocyanate
This chemical is an essential ingredient in the manufacture of foams and coatings. Inhalation of this chemical may lead to skin irritation, eye damage, respiratory system irritation, and even cancer.
Phenol
Phenol is a potential cancer-causing agent known to cause damage to organs, such as the liver and kidneys.
What to Do if Your Sleep Breathing Device Has Been Recalled
Patients using recalled sleep breathing devices should stop use immediately and discuss safer options with their doctors. These options may include looking for another CPAP machine or embracing alternative treatment options like lifestyle tweaks, oral devices, nasal decongestants, and sleep apnea surgery.
Patients depending on life-sustaining devices should discuss the potential risks with their physicians and determine the appropriate steps to take. Physicians should strive to make care decisions that reflect the patient's unique situation.
How Do You Replace a Recalled Sleep Breathing Device?
Philips has rolled out a program to repair and replace recalled CPAP devices. The company has already obtained FDA authorization to replace the hazardous foam in recalled machines or replace them with new models called DreamStation 2.
Users and medical providers can enroll in the repair and replacement program on the company's website. According to Philips, the program will take around 12 months.
What Are Symptoms of Exposure to PE-PUR Foam from Recalled CPAP Devices?
Patients should expect some typical side effects while under CPAP treatment. Exposure to PE-PUR foam from recalled CPAP devices, however, can cause additional adverse effects.
According to lab tests performed by Philips, gases and particles released by degraded foam surpass safe exposure thresholds. Potential adverse effects include headaches, chest pressure, cough, upper airway irritation, and sinus infection.
On top of cancer, inhaling or absorbing foam particles or gases may result in airway inflammation and irritation. It may also cause lung and heart problems, especially for patients with underlying heart and lung diseases.
Many users of the affected CPAP devices have already filed lawsuits against the company. These CPAP lawsuits list several health problems potentially caused by foam gases and particles. These problems include acute respiratory distress system (ARDS), respiratory failure, heart attack, and chemical poisoning.
What Should Recalled CPAP Users Diagnosed with Cancer Do?
Recalled CPAP device users diagnosed with cancer should seek medical assistance from a qualified oncologist. The oncologist will develop the right treatment plan for the user's specific cancer type.
The patient should inform the doctor that he or she used a recalled Philips CPAP machine. The doctor may link cancer to prolonged CPAP device use. If the Philips CPAP foam caused cancer, the patient might be eligible for compensation.
After receiving proper medical assistance and following guidelines provided by the doctor, the patient should work closely with a Philips CPAP recall lawyer. The lawyer will review the case to determine whether the patient has a valid product liability lawsuit against Philips Respironics. The lawyer will help the patient understand his or her rights as well as available legal options.
The recall lawyer understands that companies have a legal duty to produce and sell safe products to consumers. The lawyer will help the injured user maximize the chances of receiving reasonable compensation by demonstrating that Philips produced and sold defective products and the user directly suffered significant harm as a result.
What is the Value of CPAP Cancer Lawsuits?
It is hard to precisely determine what would be the value of CPAP cancer lawsuits in settlement or at trial at this early stage. A comparative analysis of verdicts and payouts awarded in cancer malpractice cases may, however, help in fairly estimating the potential settlement value of these lawsuits.
A common example of a medical malpractice claim is the failure to diagnose cancer. These cases have a median trial verdict payment of $1.75 million (the average is a bit higher). Due to the nature and extent of the alleged injury, the potential value of a CPAP cancer lawsuit would probably be slightly higher compared to a cancer misdiagnosis claim at trial.
In a cancer misdiagnosis case, the plaintiff is not accusing the defendant of giving him or her cancer. Instead, the plaintiff is claiming the defendant's negligent actions caused a delay in treatment and management of cancer that he or she already had. On the contrary, plaintiffs in CPAP cancer cases are claiming that their CPAP devices gave them cancer. Causing cancer is certainly more serious harm compared to a cancer treatment delay.
The trial value of CPAP cancer cases could range from $2 to $3 million, especially if liability has been determined. The settlement value of these cases will be considerably lower. In fact, some lawyers have predicted that the potential value of CPAP settlements could be between $100,000 and 500,0000.


What Damages Are Included in Philips CPAP Lawsuit?
A Philips CPAP lawsuit may include economic, non-economic, and punitive damages. These damages either compensate the plaintiff for the losses ensuing from the injury or illness caused by the defective product or punish the defendant for egregious conduct.
A CPAP recall lawyer can review the facts of the case and available evidence to determine what product liability damages are available to the plaintiff. The following are some of the damages that may be included in a CPAP lawsuit:
Economic Damages
Plaintiffs in Philips CPAP lawsuits can expect to recover any actual amounts incurred or lost. Examples of economic damages included in these lawsuits are:
Medical Bills
A potential reasonable settlement or jury award will cover all medical costs associated with the CPAP injury. These costs may include physician copays, diagnostic testing, ambulance rides, medication, surgeries, surgeon's fees, assistive devices, and more.
Lost Wages or Profits
The plaintiff may be eligible for compensation for lost wages if the plaintiff has missed work due to the injury or illness. The plaintiff may seek compensation for lost profits if he or she owns a business. Future lost wages or profits may be available to the plaintiff if the injury or illness is likely to prevent the plaintiff from working in the future.
Property Damages
Users who incurred out-of-pocket expenses for the CPAP machine or a replacement may be eligible for reimbursement.
Non-Economic Damages
These damages are sometimes known as "non-monetary losses" or "general damages." CPAP lawsuit plaintiffs may be entitled to these damages to cover intangible aspects of their injuries or illnesses, such as physical pain or emotional trauma. Examples of non-economic damages include:
Pain and Suffering
Pain and suffering constitute physical pain, emotional injuries, mental anguish, and discomfort. Plaintiffs can maximize their potential settlement by keeping a pain diary. The diary should detail how CPAP injuries have affected their everyday life.
Loss of Consortium
CPAP users diagnosed with cancer or other potentially life-threatening conditions may be incapable of satisfying their conjugal duties to a partner or spouse. They may be incapable of helping with child care or paying adequate attention to the upbringing of their children. A CPAP lawsuit may provide compensation for these claims.
Permanent Scarring or Disfigurement
Individuals diagnosed with CPAP-related cancer may require chemotherapy as part of their treatment program. These people may suffer hair loss as well as brittle and dry skin. These individuals may recover compensation for any form of physical scarring or disfigurement caused by alleged CPAP cancer.
Loss of Enjoyment of Life
Alleged Philips CPAP injuries, especially cancer, may result in fatigue, loss of appetite, and the inability to enjoy leisure activities. Plaintiffs who demonstrate how the CPAP cancer has hurt their ability to enjoy life may be eligible for substantial compensation.
Punitive Damages
As the name suggests, punitive damages seek to punish the defendant for gross negligence. The amount of punitive damages in a CPAP lawsuit will depend on Philips' knowledge of selling dangerous defective products. It would also depend on any proven effort to conceal its wrongdoing, the duration that the wrongdoing happened, and the measures taken to minimize damage after the problem was discovered.
Wrongful Death Damages
Surviving family members whose loved one died due to a Philips CPAP injury may recover damages through a CPAP wrongful death lawsuit. These damages may cover outstanding medical expenses, funeral expenses, burial costs, as well as loss of companionship and financial support.
Questions to Expect from CPAP Recall Lawyers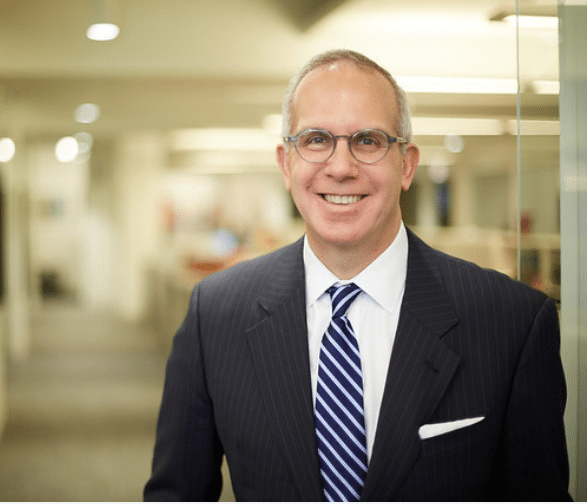 A CPAP recall lawyer may ask questions regarding the plaintiff's experience with the CPAP device. The plaintiff should assemble all medical documents, medical bills, invoices, receipts, and any other documentation to provide detailed answers to questions from the lawyer.
Which Philips breathing device did you use?
This lawsuit is about breathing machines involved in the Philips CPAP recall. The plaintiff should be aware of the brand and model of his or her device. If the plaintiff cannot tell if the breathing device is a recalled Philips CPAP, ventilator, or BiPAP, the lawyer can help the plaintiff figure it out.
Is the recalled CPAP device in your possession?
The recalled CPAP device can be a crucial piece of evidence in a potential lawsuit. The plaintiff should safely keep the device. The plaintiff can also hand over the device to the lawyer for safekeeping rather than returning it to the supplier.
What serious injuries did you sustain from your CPAP device?
The plaintiff should inform the lawyer regarding any serious Philips CPAP adverse effects diagnosed by the doctor. These effects include serious breathing complications, damage to organs, and cancer. Medical records will help the plaintiff answer this question as detailed as possible.
Did you experience any symptoms while using the CPAP device?
The plaintiff should tell the lawyer if he or she experienced any symptoms associated with inhaling toxic chemical emissions from the degraded foam. These symptoms may include headaches, dizziness, breathing problems, or other health issues.
Why do you want to file a CPAP lawsuit?
The lawyer will want to know why the plaintiff wants to file a lawsuit and damages the plaintiff expects to recover. The plaintiff may, for instance, be looking to receive compensation for medical costs, lost wages or profits, and physical pain and emotional trauma. The plaintiff may also want to hold Philips liable for manufacturing and selling a defective device.
Additional Posts About Personal Injury Claims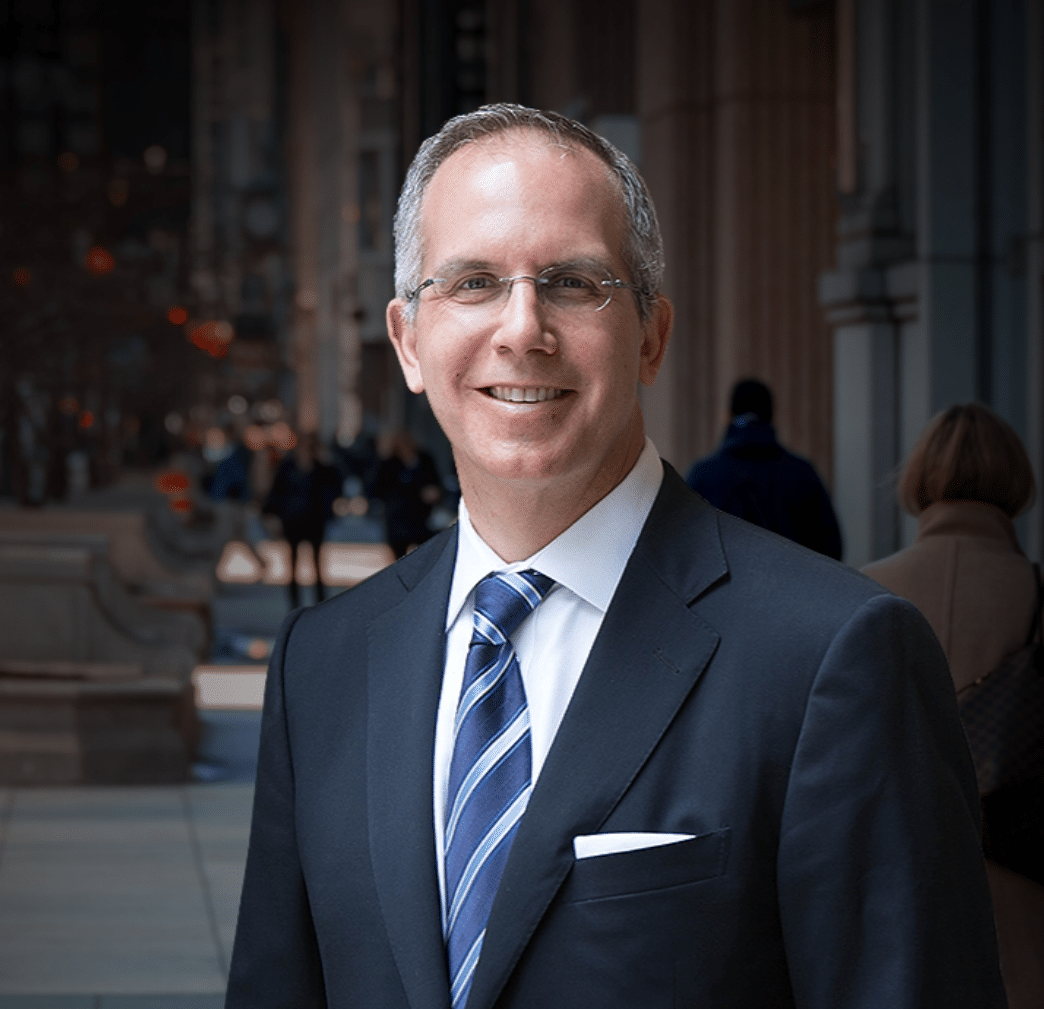 Chicago personal injury and workers' compensation attorney Howard Ankin has a passion for justice and a relentless commitment to defending injured victims throughout the Chicagoland area. With decades of experience achieving justice on behalf of the people of Chicago, Howard has earned a reputation as a proven leader in and out of the courtroom. Respected by peers and clients alike, Howard's multifaceted approach to the law and empathetic nature have secured him a spot as an influential figure in the Illinois legal system.