Due to a recent recall of faulty Philips sleep apnea and ventilator devices that contain carcinogens, users are entitled to file a Philips CPAP claim for non-Hodgkin lymphoma if they receive a clear diagnosis for this medical condition from a licensed medical professional.
How Does the Foam in Philips Sleep Apnea Machines Cause Non-Hodgkin Lymphoma?
CPAP stands for Continuous Positive Airway Pressure. Using a CPAP machine includes wearing a face mask to increase the air pressure in your throat, so your airway does not collapse when you breathe in while sleeping. Currently, there are more than 8 million CPAP users in the United States, and these numbers are increasing by 8-9% each year.
On June 14, 2021, Philips Respironics issued a voluntary recall of 15 million CPAP, Bi-PAP, and ASV sleep apnea machines and ventilators containing toluene diisocyanate and methylene diphenyldiisocyanate, which are known carcinogens that cause cancer. A study by the British Journal of Industrial Medicine showed that people who regularly used these Philips sleep apnea devices had a much higher risk of developing non-Hodgkin lymphoma and other types of cancers.
According to recent studies, the higher incidents of non-Hodgkin lymphoma seen in regular CPAP users are linked to a polyester-based polyurethane (PE-PUR) sound abatement foam that may degrade with frequent use of CPAP devices. Reports of non-Hodgkin lymphoma and other cancers, respiratory damage, and other injuries are linked to breathing in chemicals and particles found in the polyurethane foam. When the foam degrades, it releases toxic black particles directly into the CPAP machine's air pathways and into the lungs of users.
The polyurethane foam used in Philips CPAP machines can degrade and break down, causing users to swallow dangerous particles. When this happens, CPAP users are at risk for a variety of life-threatening and serious health conditions. The types of cancer the CPAP machines cause include:
Non-Hodgkin lymphoma
Nasal cancer
Leukemia
Lung, liver, and kidney cancer
Lymphatic cancer
Pulmonary fibrosis
Due to the 2021 CPAP recall and numerous reports of injuries, users of Philips products have contacted injury lawyers to get more Philips CPAP lawsuit information and file a Philips CPAP claim for non-Hodgkin lymphoma.
To address users' questions and concerns about what machines are causing cancer, Philips has released a list of all Philips devices that are being recalled. Of the estimated 3 to 4 million recalled devices, about 80% of the affected products are CPAP machines, particularly those in the first generation of DreamStation machines.
What Are the Requirements for Filing a Philips CPAP Claim for Non-Hodgkin Lymphoma?
The Philips CPAP recall was classified by the FDA as a Class 1, the most serious type of recall for products that may lead to severe injury or death. If you use a Philips CPAP device and receive a diagnosis of non-Hodgkin lymphoma, you may want to contact an injury lawyer to file a claim for damages. Filing a Philips CPAP Claim for non-Hodgkin lymphoma can help you collect financial compensation for your injury, including medical bills, lost income, and pain and suffering. However, your eligibility for filing a claim comes with some requirements that you must meet:
You must receive a clear diagnosis of non-Hodgkin lymphoma from a licensed physician
You must have used a faulty Philips CPAP device for 6 months or longer
You must file your claim within the statute of limitations required by state law
If you decide to file an injury claim or lawsuit with an injury lawyer, you must file it within the required filing time indicated by the state statute of limitations. If you don't file your claim in time, your claim will likely be dismissed by the court, and you will lose your chance to collect compensation for your damages. In Illinois, the statute of limitations for most injury cases is two years from the date of the injury.
How to File a CPAP Injury Claim for Non-Hodgkin Lymphoma
If you develop illness or injury after using a Philips CPAP device, do you need to hire a CPAP lawyer to handle your Philips CPAP Claim for non-Hodgkin lymphoma? Your lawyer will be experienced in FDA recalls for defective consumer products that can cause harm. Legal knowledge and experience in these types of injury claims will ensure a successful outcome for fair compensation.
If you are not sure if your Philips CPAP device is included in the recall, your lawyer can check the Philips website to find information on recalled Philips devices that are on the list. The website will also show serial numbers on listed devices and photos of recalled items.
Recoverable Damages in CPAP Lawsuits
Can CPAP machines cause cancer? The recent FDA Class 1 recall for Philips CPAP devices proves the answer to this question is yes. Injury victims are entitled to file a Philips CPAP Claim for non-Hodgkin lymphoma, as well as other types of cancers that are commonly caused by CPAP devices. Recoverable damages in CPAP recall lawsuits usually include economic and non-economic damages, as well as punitive damages in some cases.
Economic Damages
Economic damages cover tangible damages such as medical bills, rehabilitation expenses, therapy expenses, and lost income due to a temporary loss of wages or permanent loss of employment. Victims of non-Hodgkin lymphoma often require extensive medical treatments, costly surgeries, and future surgeries for worsening conditions.
Many non-Hodgkin lymphoma patients are not able to return to work for a long period of time, if at all. Your attorney can help you recover damages for lost future earning potential due to your injuries.
Non-Economic Damages
Non-economic damages cover intangible damages like pain and suffering, loss of companionship, and loss of enjoyment of life that can't be measured by dollar amounts. When injuries are caused by defective products, compensation can be awarded to you for the pain and suffering you experience because of a product-related accident or injury. This includes damages for medical illnesses that have progressive symptoms or permanent physical disfigurement.
Punitive Damages
Punitive damages are sometimes awarded in addition to economic and non-economic damages. Punitive damages are meant to punish the negligent party if it was found that they acted with particular recklessness or malice. These damages are only awarded in cases where reckless behaviors and egregious acts result in injuries. If the court determines that Philips exhibited gross negligence in the way it handled its device recall, repairs, and replacements, plaintiffs may be able to recover punitive damages for their injuries.
CPAP Settlements
With CPAP claims and class action lawsuits currently being filed against Philips, settlement awards are still a bit unclear. Some lawyers are predicting that the total settlement amounts may be paid in tiers, with Tier 3 awards between $10,000 and $30,000; Tier 2 awards between $60,000 and $90,000; and Tier 1 awards between $100,000 and $500,000.
Lawsuits against Philips are still in their early stages. Currently, juries have not reached any verdicts and courts have not awarded any settlements to injury victims. With the large number of Philips claims being filed, it's likely more injury victims will come forward and more lawsuits will follow.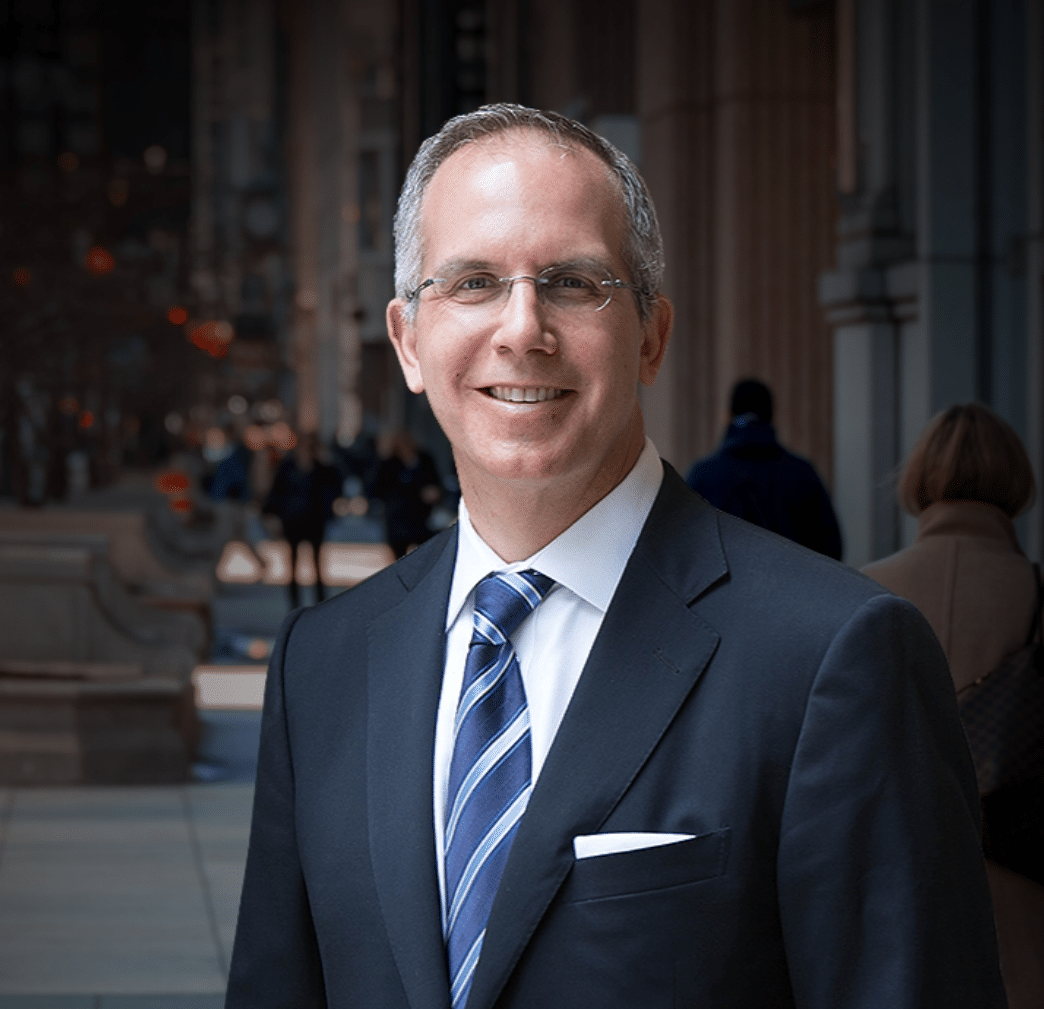 Chicago personal injury and workers' compensation attorney Howard Ankin has a passion for justice and a relentless commitment to defending injured victims throughout the Chicagoland area. With decades of experience achieving justice on behalf of the people of Chicago, Howard has earned a reputation as a proven leader in and out of the courtroom. Respected by peers and clients alike, Howard's multifaceted approach to the law and empathetic nature have secured him a spot as an influential figure in the Illinois legal system.