Slip and fall accidents can happen anywhere, but there are some locations that are riskier than others. Many slip and fall accidents happen while visiting a property that is owned and controlled by someone else, like a store, parking lot, another person's private residence, a restaurant, or on government property. If a property owner's negligence caused you to suffer a slip and fall injury, the premises liability attorneys at Ankin Law can help to hold liable parties accountable.
Common Slip and Fall Accident Locations
Places of business that routinely see a lot of people coming and going are where most slip and fall accidents happen. In many cases, these accidents are caused when property owners and controllers fail to clean up spills, allow debris to collect in hallways and walkways, or fail to repair damaged flooring. Our slip and fall accident lawyers handle cases that arise because of accidents in various types of locations, including, but not limited to:
Parking Lots
Parking lots are especially dangerous locations that could cause slips or trips that lead to fall injuries. Poor lighting at night, leaking vehicle fluids throughout the day, and weather conditions are just some of the dangers that you might encounter while walking to and from your parking spot.
Parking lots could have potholes or uneven surfaces that create tripping hazards. Rain, snow, and ice could cause dangerous conditions located nearly anywhere in a parking lot. And if one or more lights are out, you might not see the potential danger until you have suffered a fall.
Grocery Stores
Retail stores are especially vulnerable to the sudden appearance of dangerous conditions that could cause fall injuries. If a customer reaches for a jar of pickles, and it falls and beaks open, a grocery store fall might occur.
Even when a slip and fall accident occurs, it does not automatically mean the store is liable for damages. If the store neglects to routine and regular checks aisles and flooring for spills and other dangers, does not remedy a hazard, or fails to warn visitors that it exists, slip and fall injury liability for customers' injuries may apply.
Shopping Malls
Shopping malls are another location where slip and fall accidents occur frequently. Liability for a mall slip and fall depends on where the accident occurred, what caused the accident, and who was in charge of maintaining safe conditions.
If you were inside a store or other place of business, responsibility likely would fall upon that store's owner and staff. But a common area, such as a food court, could put the liability on the mall owner and operator or a third party that was supposed to keep floors clean and safe.
Stairs, Escalators, and Elevators
Stairs, escalators, and elevators often put people in danger as they travel from one floor to another. Determining liability for a fall caused by a defective escalator, elevator, or stairway is not as simple as blaming the property owner.
Multiple contracted parties may be in charge of properly maintaining these areas. If you are on a defective escalator, elevator, or stairway that has an uneven surface or other problem that trips you up, whoever holds the maintenance contract might be the liable party. In some cases, the companies that build or install stairs, escalators, and elevators can be held liable for the accidents they cause.
Restaurants
A busy restaurant could have a variety of items that wind up on the floor and make it slippery. If a hazard is left unattended and a customer suffers a fall in a restaurant, liability will usually fall on whoever owns and operates the restaurant.
Comparative negligence might apply, however, if you had been drinking or acting in an unreasonable manner that contributed to the injury accident. Your role in contributing to your fall could reduce or eliminate a settlement for premises liability.
Job Sites
People who suffer fall injuries while working on job sites can file a workers' compensation claim for damages. The employer's workers' compensation insurance is responsible for covering the cost of medical care. And if the worker misses three or more days of work, workers' compensation insurance can pay for lost wages.
If a third party, like a reckless driver who startled you while working in a road construction zone, a contractor who left tools on the floor, or a property owner who is not your employer contributes to your fall, you may have grounds for a third-party personal injury claim.
Why the Location of Your Slip and Fall Accident Matters
The location of your slip and fall accident is important when filing a premises liability claim or lawsuit. The places where the most slip and fall accidents occur could have many causes and many liable parties. A property could have an owner, a business or private party leasing the space, and another business in charge of maintaining it. It helps to find the best slip and fall attorney in Chicago to locate the liable parties to name as defendants in a premises liability lawsuit.
Commercial Property
A commercial property is any property that houses a place of business or other entity engaged in some sort of commerce. Premises liability in a commercial property could have many layers that make it more difficult to hold someone liable for injuries and other damages. Vendors, third-party contractors, and other parties might share some liability for injuries.
Residential Property
Residential property usually has a clearly liable owner, as named on a property deed or mortgage agreement. A property owner is responsible for maintaining the premises and could be liable for any injuries that a visitor might suffer from a slip and fall.
For example, when an Amazon delivery driver falls on a customer's property, that property owner could be liable for any injuries and medical treatment. A lawsuit against a residential property owner might be the only way to recoup money for medical care and other damages.
Government Property
Government property requires the same level of care as a private place of business. But injury accidents on government property often have third parties that are liable for damages instead of the specific governmental unit.
Contractors or governmental agencies are typically in charge of safely maintaining these properties. There could be multiple parties liable for your injuries if you slip and fall on ice, trip on an uneven surface, or fall while using a defective elevator, escalator, or stairway.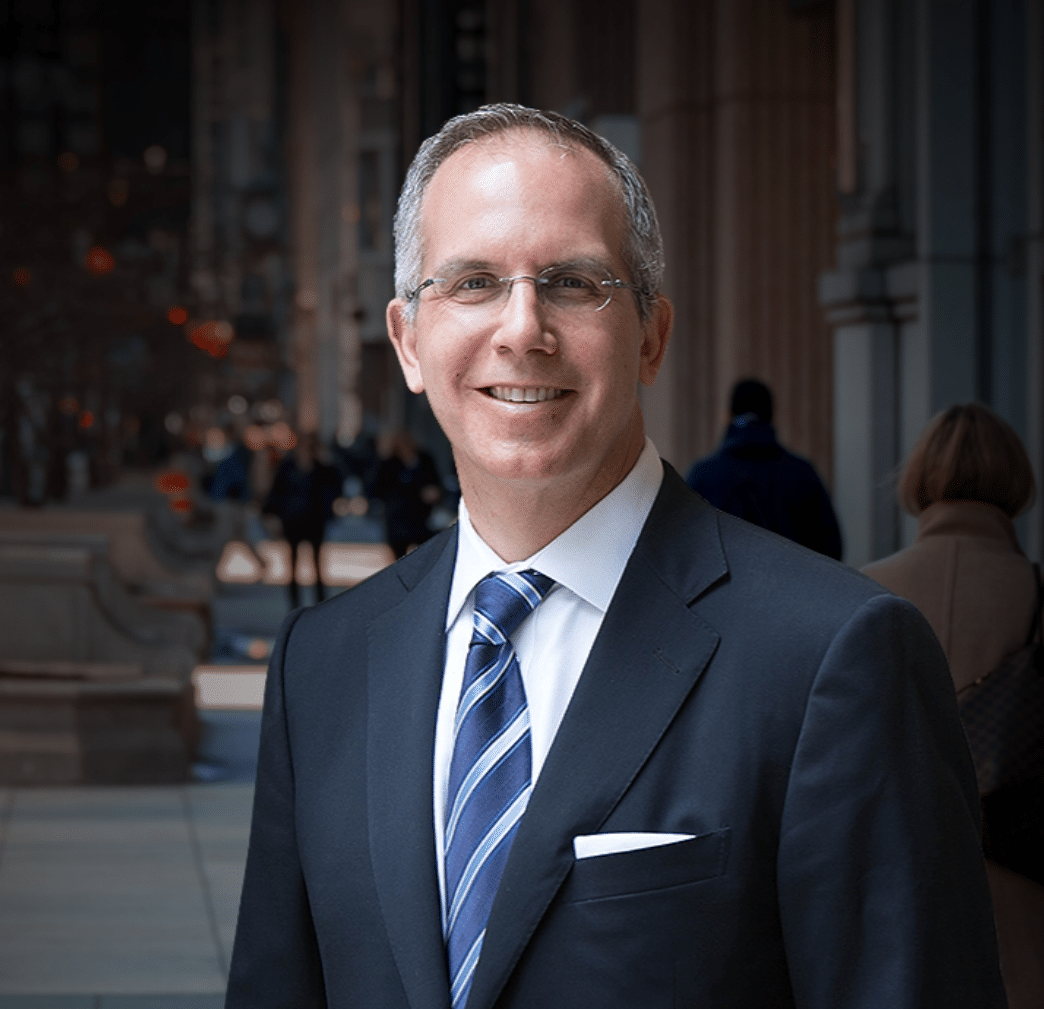 Chicago personal injury and workers' compensation attorney Howard Ankin has a passion for justice and a relentless commitment to defending injured victims throughout the Chicagoland area. With decades of experience achieving justice on behalf of the people of Chicago, Howard has earned a reputation as a proven leader in and out of the courtroom. Respected by peers and clients alike, Howard's multifaceted approach to the law and empathetic nature have secured him a spot as an influential figure in the Illinois legal system.