The symptoms of Roundup poisoning can range from mild to severe, depending on the level of exposure to this toxic pesticide. Typical symptoms include dizziness, headaches, vomiting, breathing difficulty, and loss of consciousness. Long-term exposure to the pesticide can lead to even more advanced health concerns.
Learn more about what types of symptoms can result from exposure to Roundup in Chicago, along with other similar types of pesticides.
What Are the Risks of Long-Term Pesticide Exposure?
According to the International Agency for Research on Cancer, a World Health Organization (WHO) project, Roundup is among the multiple potentially carcinogenic pesticides that can cause human cancer.
Specifically, Roundup contains an ingredient called glyphosate that appears in the WHO list of toxic herbicides and pesticides. This particular ingredient may contribute to the development of non-Hodgkin's lymphoma in some people.
In addition to the glyphosate herbicide, the list of potentially carcinogenic chemicals includes insecticides such as diazinon and malathion, along with the pesticides parathion and tetrachlorvinphos, among others. Recent studies have linked these chemicals to many types of conditions, including leukemia, pancreatic cancer, prostate cancer, and kidney cancer. They may also cause a variety of health issues because of their neurotoxicity, such as issues affecting the nervous system and sensory abilities.
Generally, Roundup and other types of pesticides can cause many types of cancer and other serious health conditions after long periods of exposure.
The Most Common Signs of Roundup Exposure
There are multiple signs of Roundup exposure. The specific signs you exhibit will depend on the level of exposure to the chemical. The longer the exposure, the more symptoms people are likely to display that may indicate pesticide toxicity.
Mild Pesticide Poisoning
After a period of short-term exposure at lower levels, victims of Roundup poisoning may experience various symptoms, including nausea, dizziness, and diarrhea. They may also suffer throat, eye, nose, or skin irritation.
Moderate Pesticide Poisoning
With heavier exposure, victims may exhibit symptoms such as trembling, stomach cramps, jaundiced or flushed skin, breathing difficulties, or muscle coordination issues.
Severe Poisoning
People with severe pesticide poisoning may also experience the above symptoms along with more severe ones, such as:
Vomiting
Convulsions
Sweating
Fever
Loss of consciousness
These potential symptoms give you an idea of how toxic Roundup is to humans.
Steps to Avoid Pesticide Toxicity
Whenever you're working with a pesticide like Roundup, there are some steps you can take to minimize toxicity and avoid poisoning.
These steps include:
Using the Right Pesticide
If you must use a pesticide to eliminate and prevent pest infestations in an area, ensure you use the correct product.
Keep the Area Ventilated
You should use Roundup and other pesticides in spaces with plenty of ventilation. Make sure the area won't keep the Roundup contained.
Follow the Instructions
When using any pesticide, follow the instructions for proper use on the label. These instructions may provide guidelines on the type of protective gear to wear during use, such as gloves and masks.
Don't Use More Than Needed
Use only the amount of pesticide you need to complete the job. Not only will this help reduce exposure, but it will also help you reserve more of the product for future use.
Keep Products in the Proper Containers
Keep Roundup and other pesticides in their original containers. You should also store them in an upright position in an environment that's safe. Keep these products away from any children or pets, and be sure to keep them in clearly labeled containers that people won't mistake for containing another type of product, such as a consumable beverage.
Properly Dispose of Pesticides
If you no longer need Roundup or another pesticide, properly dispose of it according to the manufacturer's instructions. Proper disposal of these products will help prevent them from causing any harm to the environment in landfills or other areas.
Keep Pesticide Mixing Utensils Separate from Food Preparation Utensils
When mixing Roundup or another pesticide, make sure you don't use any eating utensils or food preparation equipment. Doing so could lead to cross-contamination, even if you thoroughly clean the equipment after mixing. Instead, keep all items used for food applications separate from pesticide mixing equipment.
Wash Your Hands After Use
After using pesticides, always wash your hands and other parts of the body that have come into direct contact with the chemical.
How Long Does Roundup Stay in the Soil?
Roundup, like other pesticides, has the ability to remain in soil for a long period of time to maximize its effectiveness. Roundup's active ingredient, glyphosate, will gradually deteriorate due to bacterial breakdown in the soil, but it can take up to six months or longer for Roundup to break down entirely, depending on the specific soil type and climate. Some studies have also found that Roundup can last in the soil for as long as a year or more.
Filing a Lawsuit Because of Roundup Poisoning
In the event of Roundup poisoning, cancer that resulted from Roundup, or poisoning or cancer from another type of pesticide, you may be able to file a lawsuit against pesticide manufacturers to recover compensation.
Specifically, you may be able to file a personal injury claim for pesticide poisoning that enables you to seek compensation for various economic, non-economic, or even punitive damages.
Some economic damages in these cases could include medical expenses for treating symptoms and cancers, lost income resulting from the inability to work while recovering, and lost earning capacity. Meanwhile, non-economic damages may include the pain and suffering that victims experience because of their condition, loss of enjoyment of life, and loss of consortium.
In addition to economic and non-economic damages, some Roundup cases have led juries to award punitive damages. These damages punish defendants for unusually negligent behavior. In the case of a Roundup lawsuit, the jury may award punitive damages if it finds that the manufacturer, Bayer or formerly Monsanto, exhibited gross negligence in allowing harmful exposure to its product.
How Much Is a Roundup Lawsuit Worth?
The amounts of compensation awarded to plaintiffs in Roundup lawsuits have varied greatly. The damages sustained will influence the amount of compensation you may seek in your own lawsuit.
You may be able to determine exactly how much your case is worth by working with a toxic chemical exposure lawyer in Chicago.
What to Do After an Accident Involving Roundup at Work
If you get exposed to Roundup at work and worry that you've sustained harm, it's important to know what to do after a workplace accident and take the necessary steps to file a workers' compensation claim.
These steps involve:
Reporting the Exposure to Your Employer
If you develop a condition or symptoms that are linked to the use of Roundup or other glyphosate-based pesticides, you will need to report your condition to your employer. You have a limited amount of time to report your illness or injury, making it essential to report it as soon as possible to ensure you're able to seek workers' comp.
See an Approved Doctor for a Diagnosis
If you're suffering any symptoms of Roundup poisoning but haven't received a formal diagnosis or exam, you should visit a qualified medical professional as soon as you can. You may need to see a doctor that your employer's workers' compensation insurer has approved, but you may also seek an independent exam from another doctor for a second opinion or confirmation.
Seeing a doctor can provide you with a clear path to treatment for your condition. Additionally, you'll be able to begin collecting medical records, bills, and receipts that can prove the extent of your condition, which could support a workers' comp or personal injury claim.
File Your Workers' Comp Claim
With the help of your employer, you should be able to begin the workers' compensation process after seeking a diagnosis and initial treatment.
If you decide to file a workers' compensation claim for Roundup exposure, you may not be able to file a third-party personal injury lawsuit against your employer. You may be able to file a personal injury suit against a negligent employer in these cases if the employer is without workers' comp insurance, you were an independent contractor at the time of the exposure, or the employer intentionally caused the exposure or engaged in gross negligence to allow exposure.
Unlike personal injury claims, workers' compensation claims won't cover pain and suffering and other non-economic damages. This compensation primarily covers medical costs and lost wages resulting from Roundup exposure.
You May Have a Case if You're Suffering Symptoms of Roundup Poisoning
If you display any symptoms of Roundup poisoning, including milder to severe symptoms or cancer such as non-Hodgkin's lymphoma, you may be able to recover compensation. A Roundup exposure attorney can evaluate your case and help you receive fair compensation from an at-fault employer or other entity.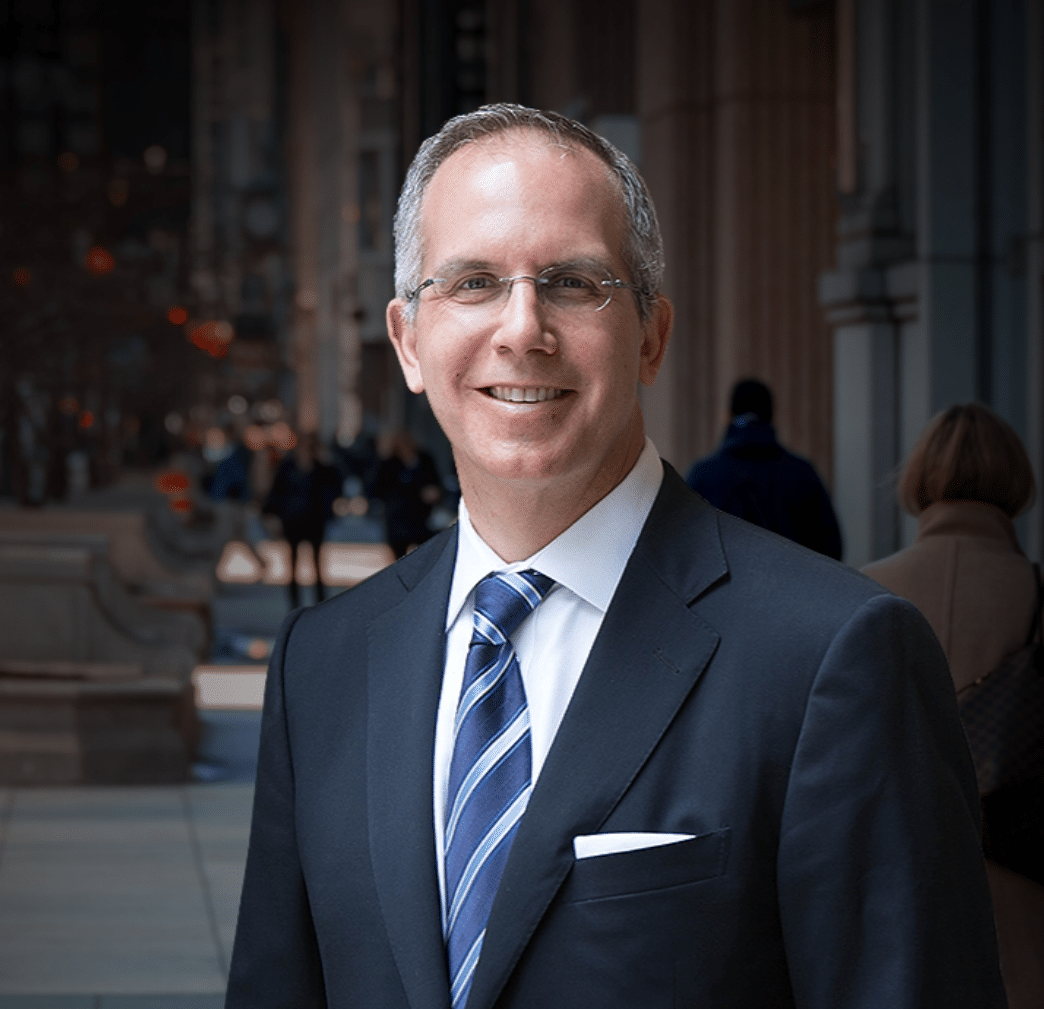 Chicago personal injury and workers' compensation attorney Howard Ankin has a passion for justice and a relentless commitment to defending injured victims throughout the Chicagoland area. With decades of experience achieving justice on behalf of the people of Chicago, Howard has earned a reputation as a proven leader in and out of the courtroom. Respected by peers and clients alike, Howard's multifaceted approach to the law and empathetic nature have secured him a spot as an influential figure in the Illinois legal system.