Certain ingredients in the medication Elmiron may cause vision loss and eye damage in patients, which is leading to many people who use this medication filing claims against the drug's manufacturers. People are filing these claims in Illinois and across the country as they seek compensation for damages sustained, including medical bills and pain and suffering resulting from eye damage and other side effects.
Elmiron as a Medication for Interstitial Cystitis
Interstitial Cystitis (IC) is a painful condition affecting the bladder that nearly a million people suffer from in the U.S., with most sufferers being women. In 1996, the medication Elmiron came along to help treat this condition, with the U.S. Food and Drug Administration (FDA) approving the medication that year.
Key Ingredients in Elmiron
Elmiron contains several ingredients that have made many medical experts deem the medication effective for treating IC, but some ingredients could also lead to eye damage in patients.
The active ingredient in this drug is pentosan polysulfate sodium, which could help treat IC by bolstering the mucous layer in the bladder, subsequently bringing down inflammation. This and other ingredients could be behind the vision loss that patients are experiencing when using Elmiron.
Elmiron-Related Concerns Regarding Vision Loss Claims
In recent years, people using Elmiron have begun filing claims against the medication's manufacturers alleging that Elmiron has caused vision loss through a condition called pigmentary maculopathy, which is a form of macular degeneration.
Side effects of macular degeneration, and maculopathy in particular, include:
Blurry vision
Blind spots in the field of vision
Trouble adapting to dim lighting
Loss of color vision
Difficulty with depth perception
Vision Loss Claims in Illinois
So, what are the recent Elmiron lawsuits for, exactly? As more patients in the last few years have begun developing symptoms of maculopathy after long-term use of Elmiron, they're coming forward to file claims against the manufacturers of the medication for damages they sustained.
Reported Cases of Vision Loss Linked to Elmiron
As of 2023, there is a multidistrict litigation (MDL) Elmiron lawsuit involving many plaintiffs in separate claims. There are currently 1,839 reported cases involving Elmiron, with many patients seeking compensation for their medical expenses for treating their conditions and other forms of compensation from manufacturers like Janssen Pharmaceuticals and Johnson & Johnson.
Long-Term Impacts of Elmiron on Ocular Health
According to recent studies of Elmiron patients, the medication could cause permanent eye damage in people who take it. These studies found that Elmiron could be toxic to the retina, which is the part of the eye that's responsible for sensing light and providing vision. The active ingredient, pentosan polysulfate sodium, could be the culprit behind the eye damage that patients are reporting.
One particular study involved three ophthalmologists who reviewed patients in Northern California's Kaiser Permanente hospital facility. The study determined that around 25% of patients who had sustained significant exposure to Elmiron had indicators of eye damage. However, medical professionals could mistake Elmiron-related eye damage for other types of conditions, such as age-related macular degeneration in aging patients.
Filing Elmiron Vision Loss Claims in Illinois
In the event of defective medications and medical devices in Illinois, patients have the ability to file claims, including Elmiron lawsuits. Medication manufacturers, distributors, and other medical professionals must warn consumers of the potential dangers their products could present, and they must do what they can to minimize the risks associated with these products. However, the recent lawsuits argue that manufacturers of Elmiron have failed to properly warn people of the dangers of taking Elmiron and take steps to address the issue in other ways.
Compensation Sought for Elmiron-Related Vision Loss
People in Elmiron cases are seeking compensation for different types of damages they could sustain because of the eye damage resulting from Elmiron use.
For example, people could seek compensation for medical expenses resulting from seeking treatment for pigmentary maculopathy and other types of eye damage resulting from Elmiron use. Another type of economic damage could involve modifications made to homes or vehicles to accommodate occupants with serious vision loss. Plaintiffs in these cases could also seek non-economic damages for the personal emotional distress they endured because of their vision loss, including anxiety, depression, and other forms of mental anguish.
Based on these damages, you might wonder, What are the average Elmiron lawsuit settlement amounts? The fact is that the settlement amount can vary greatly depending on the specific damages involved and the severity of the eye damage and vision loss, among other factors.
Long-Term Impacts for Victims
The eye damage resulting from long-term Elmiron use could be permanent, leading to lasting symptoms and suffering among patients, even after they stop using this medication. This vision loss could lead to serious distress for victims and subsequent damages, warranting a lawsuit in many instances.
To determine if you have a case and the options available to you in a potential claim or lawsuit, start by consulting with a mass torts lawyer. These attorneys have experience handling these types of cases and will know how to proceed with either a claim or a lawsuit.
Keep in mind that these cases are often complex. An experienced lawyer will be able to help you navigate the legal process, enabling you to focus on treatment while remaining comfortable knowing that you have legal representation by your side. Your lawyer could keep you in the loop about your case and help you better understand what your claim will entail. A lawyer will also be able to calculate the specific damages in your case to determine what kind of compensation you may be able to recover.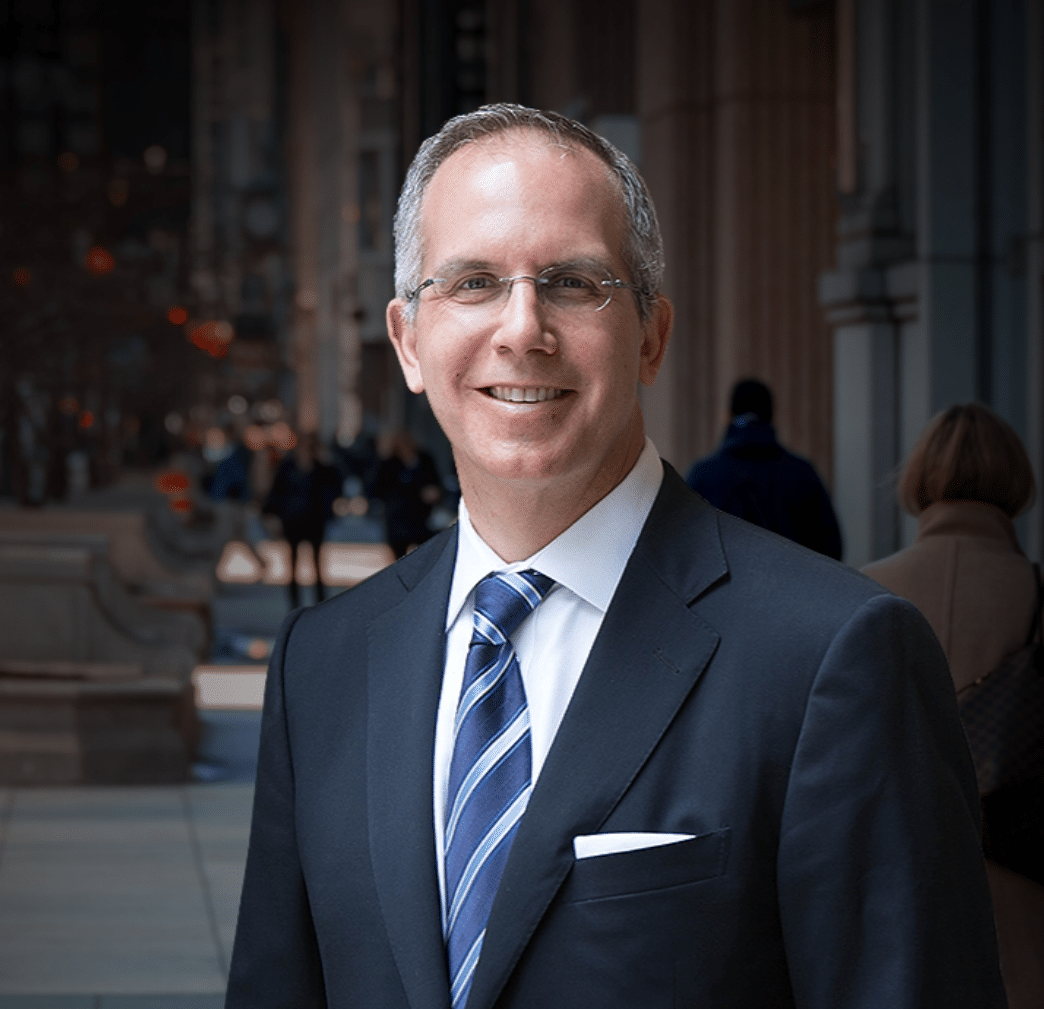 Chicago personal injury and workers' compensation attorney Howard Ankin has a passion for justice and a relentless commitment to defending injured victims throughout the Chicagoland area. With decades of experience achieving justice on behalf of the people of Chicago, Howard has earned a reputation as a proven leader in and out of the courtroom. Respected by peers and clients alike, Howard's multifaceted approach to the law and empathetic nature have secured him a spot as an influential figure in the Illinois legal system.