Recent Elmiron lawsuits may result in large settlement amounts worth as much as $1 million or more, depending on the damages and the courts' decisions in these cases. With the help of an attorney, you may be able to determine precisely how much you may be able to recover if you decide to file an Elmiron lawsuit.
What Are the Recent Elmiron Lawsuits for?
Elmiron is a brand name for a specific type of prescription drug called pentosan polysulfate sodium, which helps treat the symptoms of interstitial cystitis (IC), including pain and discomfort in the bladder.
So, what are the Elmiron vision loss claims? While the manufacturers intended to help treat IC symptoms with Elmiron, studies have linked the drug to serious side effects, including eye damage and blindness. While the public generally perceived Elmiron as a safe drug prior to 2019, reports from that year revealed that many patients taking this medication experienced various side effects, including pigmentary maculopathy, which is a rare eye condition.
Patients with pigmentary maculopathy experience eye damage to the retina, affecting their vision to the point of permanent vision loss in many cases, with some experiencing delayed adaptation to settings with dim light or blurred vision.
Elmiron's manufacturers, a subsidiary of Johnson & Johnson called Janssen Pharmacy, failed to warn consumers of these potential side effects and instances of eye damage seen with prolonged use of Elmiron. As a result, long-time users of Elmiron who have suffered from related side effects and conditions have begun filing lawsuits against its manufacturers in mass torts.
Updates to Elmiron Labels
While Janssen Pharmacy faces multiple Elmiron lawsuits because of the side effects and eye damage linked to this particular product, the company has made updates to its labeling as of June 2020. The new labels warn of the risk of developing vision problems, including pigmentary maculopathy. Additionally, new labeling recommends that individuals undergo eyesight testing when using Elmiron.
Who Qualifies for an Elmiron Lawsuit?
Individuals who want to file a lawsuit against Janssen Pharmacy must meet a couple of key criteria. To qualify, you must have taken Elmiron for a minimum of two years before filing the lawsuit, and you must have experienced related side effects affecting the eyes.
The list of conditions and side effects that could pertain to the use of Elmiron include the following:
Pigmentary maculopathy
Blurry vision
Distorted vision
Difficulty reading
Vision loss
Difficulty adjusting to dim light
Additional symptoms and side effects include macular degeneration, retinal maculopathy, and vision disturbances.
How Does an Elmiron Settlement Work?
If you wish to file a lawsuit against Elmiron for certain side effects and conditions resulting from the use of Elmiron, you must meet the above criteria and follow certain steps to build your case.
The steps you must take include:
Consult With an Attorney
One of the first steps you need to take is to speak with a mass tort lawyer to determine if you have a valid case against Janssen Pharmacy. In a consultation, an attorney can look at the details of your case and help determine what kind of compensation you might be able to recover.
The right attorney will be able to discuss the advantages of mass tort when filing a lawsuit against Janssen Pharmacy. You may also have grounds for medical malpractice if a doctor negligently prescribed this medication, depending on the circumstances of the prescription.
Gather Evidence to Build Your Case
If you want to file a lawsuit against liable parties in a mass tort, you must also be able to document a personal injury resulting from the use of Elmiron. For example, you might have copies of prescriptions proving that a doctor prescribed you Elmiron over two years ago before filing the lawsuit. You may also have other documents such as medical records proving that you received treatment for certain vision problems, including maculopathy, blurry vision, or other symptoms.
An attorney may be able to help you obtain critical evidence and organize it for a successful claim.
File Your Case on Time
You must build a case before the statute of limitations on it runs out. This statute gives you a limited amount of time to seek compensation before you're unable to file a claim or lawsuit, and it varies depending on the state where you wish to file.
An attorney can help ensure you file on time before the statute of limitations runs out if you want to take legal action.
Negotiate a Settlement
The next step would involve negotiating a settlement offer with the liable party and its attorneys. You and your attorney determine how much you're able to recover based on all damages sustained, including economic and non-economic damages.
If negotiations don't result in a satisfactory settlement before the case goes to trial, your attorney may decide to proceed with a lawsuit to seek a trial verdict. In addition to economic and non-economic damages, the court may award punitive damages if it finds that Janssen Pharmacy acted with egregious negligence by failing to warn consumers of the risks of using Elmiron.
How Much Are Elmiron Lawsuit Settlement Amounts?
There aren't specific settlement amounts that you can expect to recover without knowing the specifics of the case. The amount you're able to recover will depend on a few contributory factors, including:
The nature of the injuries you sustained, including the degree of eye damage and vision loss
The length of exposure to Elmiron as a patient
The types of financial losses and pain and suffering experienced because of your injuries
Some attorneys speculate that, based on the results of similar cases, Elmiron lawsuit settlement amounts could be as much as hundreds of thousands to millions of dollars in damages.
To better determine the potential Elmiron lawsuit settlement amounts you may be able to anticipate in cases like yours, it's best to speak with an attorney to assess your case.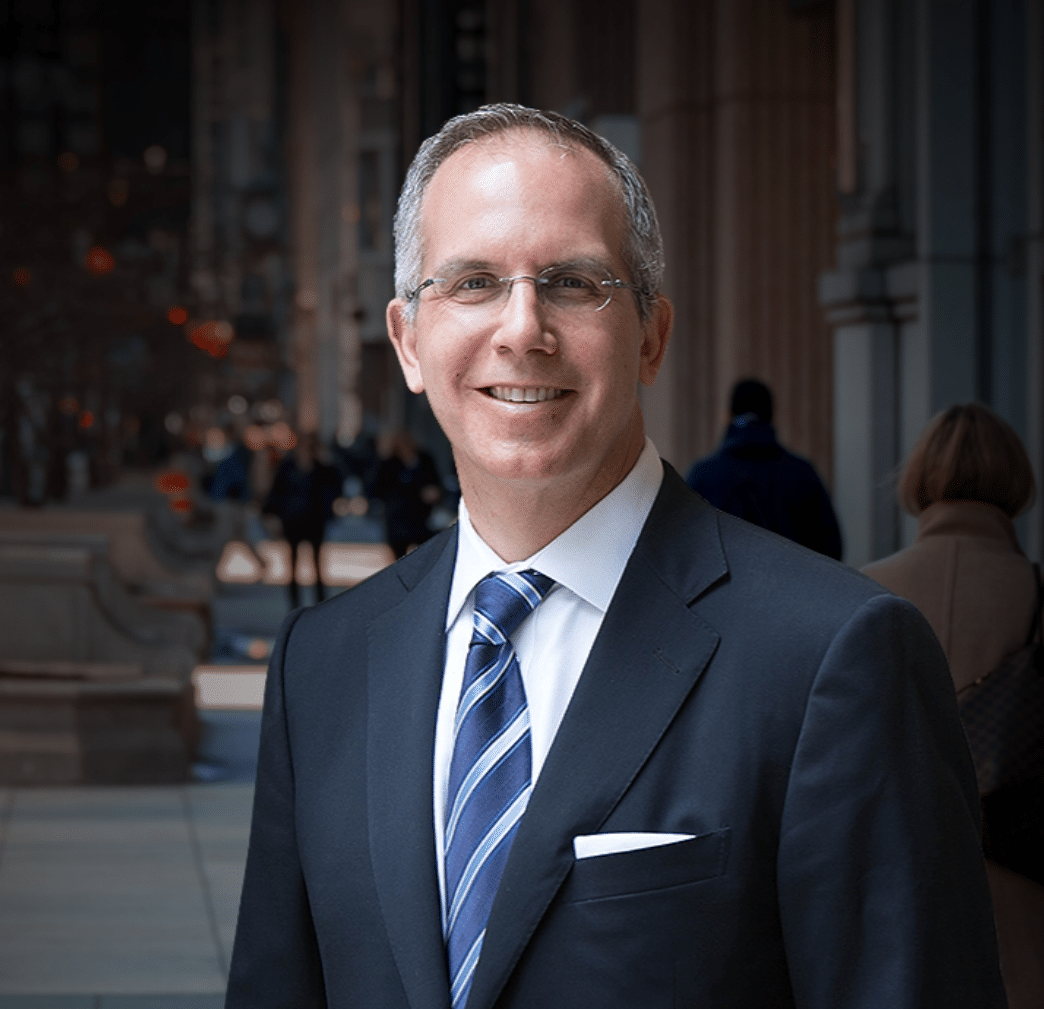 Chicago personal injury and workers' compensation attorney Howard Ankin has a passion for justice and a relentless commitment to defending injured victims throughout the Chicagoland area. With decades of experience achieving justice on behalf of the people of Chicago, Howard has earned a reputation as a proven leader in and out of the courtroom. Respected by peers and clients alike, Howard's multifaceted approach to the law and empathetic nature have secured him a spot as an influential figure in the Illinois legal system.