Tort lawyers can help injured victims understand the tort law definition and whether they have suffered a tort. If they have suffered a personal injury tort, tort lawyers can help victims pursue damages for their medical bills, lost wages, and pain and suffering.
Torts and Personal Injuries
Personal injury lawsuits cover a wide variety of accidents and are governed by tort law. What is tort law? It varies from state to state and is created through legislation and court decisions. According to a study from the U.S. Department of Justice, Bureau of Justice Statistics, personal injury or tort trials make up nearly 60 percent of a total of 26,950 torts, contract, and real property trials nationwide in 2005.
Personal Injury and Tort law Relate to Accidents Such as the Following:
Auto Accidents
Motor vehicle crashes are the leading cause of death among persons aged 5-34, according to the U.S. Centers for Disease Control and Prevention (CDC), with more than 2.3 million adult drivers and passengers treated for injuries in emergency departments in 2009 alone as a result of a motor vehicle accident. Negligence, such as speeding or distracted driving, is often a cause of auto accidents. When someone causes an auto accident through their negligent actions, they have committed a personal injury tort.
Medical Malpractice
When a doctor, nurse or other health care provider is negligent in providing the appropriate and necessary medical treatment to a patient, and injuries are sustained as a result, the patient may be entitled to pursue a medical malpractice claim. If a healthcare provider is found to have committed medical malpractice, the victim may recover compensation for lost wages, medical expenses, life care expenses, pain and suffering, and emotional distress. Medical malpractice attorneys are types of tort lawyers. Tort lawyers may specialize in certain types of torts but, can usually handle many types of cases.
Unsafe or Defective Products
Product liability laws provide that a manufacturer, designer, distributor, retailer or other person along the chain of distribution can be responsible for dangerous or defective products. In a product liability lawsuit, the plaintiff must prove that there was a design or manufacturing defect in the product or that the manufacturer failed to adequately warn consumers about the product's possible dangers. The plaintiff must also show that the dangerous or defective product caused the plaintiff's injuries and that he or she was not misusing the product. Tort lawyers can help victims pursue product liability cases.
Dog Bites and Animal Attacks
Approximately 4.5 million Americans are bitten by a dog each year, according to the Center for Disease Control & Prevention (CDC), with one in five dog bites causing injuries that require medical attention.
Under the Illinois Animal Control Act, the owner of a dog may be liable for damages and injuries that result when an unprovoked dog bites or attacks a person and injures the person, regardless of whether the dog actually bites the victim or merely attempts to attack the victim. Other states have "one bite laws," which protect a dog owner from liability if the dog has never before bitten or attacked someone; once the dog bites someone, however, the owner is no longer protected from liability for future bites or attacks. Tort lawyers can help victims with dog bite cases.
Unsafe Pharmaceuticals
Drug manufacturers, doctors, and pharmacists have an obligation to ensure that the drugs that they deliver to patients are safe. When a user of an unsafe pharmaceutical drug is injured as a result of taking the drug, he or she may be entitled to compensation for injuries suffered.
Nursing Home Abuse
The most common type of nursing home abuse is neglect. Frequently, nursing homes are inadequately staffed and the patients' medical needs can suffer as a result. Nursing home abuse and neglect can manifest itself in many ways, including bedsores; bruises, broken bones and other physical injuries; unexplained behavioral changes; lack of assistance eating, drinking or with personal hygiene; unexplained sedation; and unexplained financial transactions. Tort lawyers can help the victims of nursing home abuse and their families pursue damages against the care facility that perpetrated the abuse.
Battery
Battery is the unlawful touching of another person, either intentionally or knowingly and without legal justification. Unlike most other torts, a victim does not need to be hurt in order for battery to have been committed; it is enough that physical contact was made in an insulting or provoking manner.
Sexual and Domestic Abuse
Sexual abuse and domestic abuse are examples of an intentional tort, as well as a criminal offense. The Illinois Domestic Violence Act protects spouses, former spouses, children, stepchildren, parents, individuals formerly living together, personal assistants to those persons with a disability, and people in relationships either by blood or marriage from any conduct that constitutes harassment, physical abuse, neglect, interference with personal liberty, intimidation of a child, stalking, exploitation, willful deprivation, or elder abuse of a family member. Most sexual and domestic abuse is usually not pursued past criminal charges. However, in certain cases, tort lawyers can help victims pursue financial damages against their abusers.
Slip and Fall Accidents
Property owners and managers are obligated to maintain safe property conditions and the failure to do so can result in a type of tort liability called premises liability or slip and fall liability claims In a personal injury lawsuit involving premises liability the plaintiff proves that (i) the property owner had a legal obligation to protect people from criminal activity on the property; (ii) the property owner either knew or should have known of the potential for harm; (iii) the property owner had a reasonable opportunity to take the appropriate and necessary safety precautions, and (iv) the owner failed to adequately protect people from harm.
Tort Law Definition – Three Main Types:
International Torts
Intentional torts are intentional acts of wrongdoing by a defendant that causes an injury to the plaintiff, such as battery, sexual abuse or domestic abuse. If the defendant is found to have committed an intentional tort, he or she may also be liable for punitive damages, in addition to compensatory damages such as medical bills and lost income. Punitive damages are meant to punish the wrongdoer and deter future misconduct.
Negligence
Most personal injury lawsuits involve allegations of negligence. In order to be successful in a personal injury lawsuit based on negligence, a plaintiff must prove that the defendant owed the plaintiff a duty of care, that the defendant failed to uphold that duty, that the plaintiff suffered injuries or damages as a result of the defendant's misconduct, and that the defendant's misconduct was the proximate cause of the plaintiff's injuries or damages. Negligence typically occurs in auto accident, medical malpractice, and premises liability lawsuits.
Strict Liability
Strict liability typically comes into play in product liability lawsuits, in which manufacturers and distributors are held responsible for injuries caused by their products regarding of whether they acted negligently or intentionally concealed a defect.
Tort Law Defense
A number of defenses may be available to a defendant in a personal injury lawsuit, including the following:
Contributory Negligence – Many jurisdictions limit the amount that a plaintiff may recover based on the extent to which he or she was partially responsible for causing the accident.
Comparative Negligence – Some jurisdictions (but not Illinois) bar a plaintiff from recovery in a personal injury lawsuit if he or she is more than 50% responsible for the accident.
Assumption of Risk
Product Misuse – In Illinois, a defendant will not be liable for an accident that occurred as a result of unforeseeable misuse of a product.
Statute of repose – A defendant in a strict product liability case may be able to avoid liability if a specific period of time has passed since the sale or delivery of the product.
Tort lawyers can explain potential defenses to tort victims prior to filing a case.
How to Choose the Right Attorney
Personal injury lawsuits and tort laws can be complex legal matters, and choosing the right personal injury attorney can be critical to the success of your case. At Ankin, our Chicago personal injury attorneys focus on representing the victims of personal injury accidents and other torts, such as auto accidents, medical malpractice, product liability, slip and fall accidents, unsafe pharmaceuticals, and toxic tort litigation. As a Chicago law firm dedicated to personal injury lawsuits, we have the capacity and resources to provide the optimal legal representation. If you or a loved one has been injured in a personal injury accident, contact one of our skilled Chicago tort lawyers to schedule a free consultation to discuss your legal rights and remedies.
Related Articles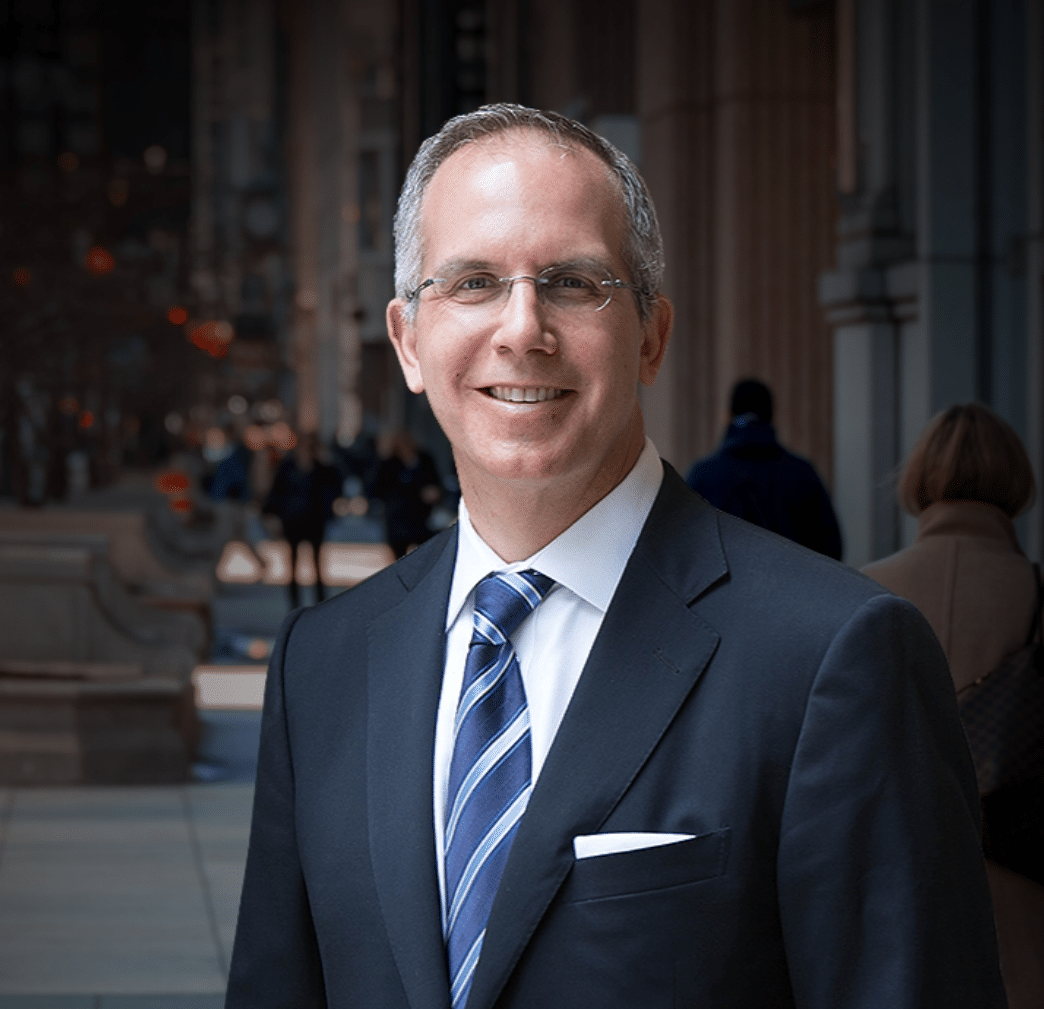 Chicago personal injury and workers' compensation attorney Howard Ankin has a passion for justice and a relentless commitment to defending injured victims throughout the Chicagoland area. With decades of experience achieving justice on behalf of the people of Chicago, Howard has earned a reputation as a proven leader in and out of the courtroom. Respected by peers and clients alike, Howard's multifaceted approach to the law and empathetic nature have secured him a spot as an influential figure in the Illinois legal system.