Broken bones, spinal cord injuries, brain injuries, bruises, soft tissue injuries, and soft tissue damage are some of the more common slip and fall injuries. These injuries can leave Chicago victims unable to work, support their families, or cover their medical expenses. Unfortunately, slips and falls are a leading cause of nonfatal injuries, accounting for more than 1 million emergency room visits every year in the United States.
If you were injured in a slip and fall accident due to a dangerous condition that a property owner did not remedy, fix, or warn you about in a timely manner, you could have grounds for a slip and fall case. If you can prove that the property owner or a related party was negligent, you may recover damages resulting from your injuries.
Common Slip and Fall Injuries
Slip and fall injuries can be quite painful, requiring lengthy recovery and producing high medical costs and lost wages. While injuries sustained in slip and fall accidents can vary from one person to another, depending on the circumstances under which the accident occurred, many victims suffer similar injury symptoms.
Here are the most common slip and fall injuries:
Brain Injuries
In the context of slip and fall accidents, head and brain injuries occur most often when the victim's head hits the ground. However, violent shaking without direct impact can cause a head injury as well. You need immediate medical attention after a slip and fall, especially if there's bleeding, minor swelling, dizziness, nausea, ringing in the ears, confusion, headache, or a brief loss of consciousness.
While minor concussions typically clear up on their own, traumatic brain injuries (TBI) can cause permanent changes to your body functions and life processes. These injuries can be dangerous after a slip and fall because they may produce only minimal symptoms at first. Left untreated, brain injuries can become more severe over time.
Spinal Cord Injuries
Spinal cord injuries resulting from a slip and fall accident can include pinched nerves, slipped and herniated discs, fractured vertebrae, and a variety of other forms of painful and incapacitating injuries. These occur when the spinal cord is either compressed or severed. Spinal cord injuries can be categorized as either complete or incomplete, based on the extent of damage inflicted on the spinal cord.
Spinal cord injuries can lead to intense pain, numbing, tingling, weakness, and limited mobility. In extreme cases, a fall can result in permanent damage to the spinal cord, causing partial or total paralysis. These injuries typically require prompt medical care and ongoing treatment.
Broken Bones
The impact of a slip and fall accident is enough to easily cause fractures and broken bones. Fractures are the most serious consequence of slips and falls, affecting 5% of all people who fall. Slip and fall victims can suffer breaks in all parts of the body. However, hip fractures are among the most severe types of breaks due to the potential for advanced complications. Broken bones in the arms, lower legs, shoulders, rib cage, wrist, and collar bone area are also painful and restrictive, requiring long-term treatment and recovery.
Soft Tissue Injuries
Soft tissue injuries include damage to tendons, muscles, joints, and ligaments. Soft tissue injuries are not outwardly visible, so there is a high chance that you may not realize that you've sustained this type of injury until days or weeks after the fall. However, soft tissue injuries can be quite painful and debilitating. It's important to get medical care immediately after a slip and fall to identify and evaluate this type of injury.
Cuts and Abrasions
Falling on sharp metal, broken glass, debris, and other hazardous objects can result in serious cuts and abrasions. While these injuries are less extensive compared to other common slip and fall injuries, they often require superficial treatment and stitches to heal. Cuts and lacerations can also cause damage to the muscles, nerves, and other soft tissue under the skin. Severe forms of these injuries often leave permanent scars, which may be considered a significant loss under Illinois personal injury laws.
Conditions That Cause Slips and Falls
Under Illinois law, property owners and operators are obligated to maintain their properties in reasonably safe conditions to prevent harm from befalling their visitors. Failure to do so could be grounds for a slip and fall lawsuit if a person who lawfully enters the property is injured. When you hire a slip and fall lawyer, he or she must prove that the defendant was negligent and facilitated unsafe conditions, causing your injuries.
When slip and fall accidents are caused by negligence, they're often predicated by:
Poorly Maintained Surfaces
Wet and uneven surfaces are by far the most common cause of slip and fall accidents, accounting for 55% of these accidents. A person is likely to slip and fall if the following conditions are present:
Water accumulation, or wet and slippery floors
Loose floorboards, loose mats, and worn or torn carpeting
Parking lots with potholes, defective sidewalks, and concrete with large cracks
Poorly constructed or damaged staircases
Cluttered floors and walkways
Unsalted icy surfaces
These are common occurrences in commercial, industrial, domestic, and public places. For instance, passengers can sue a cruise ship for a slip and fall accident if the walking surfaces were wet, slippery, uneven, or generally dangerous.
Poor Lighting
Slip and fall accidents are more likely to occur in dark or dimly lit areas. A surface that might be safe during the day could be perilous in the dark. For example, sidewalks, walkways, hallways, garages, and staircases with poor lighting are more challenging to navigate safely, increasing the risk of a fall. If a property owner or operator fails to have sufficient lighting, he or she may be held liable for any damages that result from the slip and fall accident.
Inclement Weather
Rain, sleet, ice, and snow can create hazardous conditions that increase the risk of falls on the outside areas of homes and businesses. Property owners and municipalities have a legal responsibility to plow streets, shovel sidewalks, and salt walkways and steps.
Improper Safety Training
A common cause of most slip-and-fall accidents in the workplace is inadequate training. Individuals in certain occupations are at a higher risk of slips and falls if they do not adhere to proper safety practices. These include manual laborers, factory workers, chefs and kitchen staff, construction workers, and housekeepers. Employees in such industries should be trained to remain safe as they use their tools and equipment.
Unsafe Ladders and Stairs
When someone relies on a broken or damaged ladder, stairwell, or handrail to maintain their balance, a fall is likely to occur. Other hazards include:
Lack of handrails
Warped or worn steps
Debris on stairs
Polished or waxed surfaces without non-skid surfaces
Nursing Home Neglect
Sickly and elderly people have a reduced sense of balance, which renders them susceptible to slip and fall accidents. In fact, more than one out of four older Americans, those 65 and older, are involved in slip and fall accidents each year, according to the CDC. Nursing home administrators and nurses who fail to assist and monitor their residents may be held liable for injuries and damages.
Damages from Slip and Fall Lawsuits
If you sustained serious injuries on someone else's property and can prove the defendant's negligence, you could receive compensation for any financial damages and suffering. Slip and fall accident settlements are typically based on the specifics of your case: the type and severity of your injuries, whether you contributed to the cause of the accident, and how long you remain unable to work.
Damages in a slip and fall lawsuit may include:
Economic Damages
Economic or special damages are meant to reimburse plaintiffs for out-of-pocket expenses linked to their injuries. These include:
Cost of medical care and treatment (past and future)
Lost income (past and future) or lost earning capacity
Cost of personal care
Cost of therapy and medical equipment
Modifications to your home or vehicle
Other direct expenses
Non-Economic Damages
Also known as general damages, non-economic damages are less tangible and more difficult to assign a monetary value compared to special damages. They are intended to compensate plaintiffs for intangible losses that don't have a direct financial impact but affect the plaintiff's quality of life.
Non-economic damages include pain and suffering, scarring and disfigurement, mental distress and anguish, loss of consortium, and loss of enjoyment of life.
Punitive Damages
Punitive damages in a slip and fall lawsuit are awarded to punish the defendant for his or her misconduct. These damages are limited to cases involving gross negligence or intentional misconduct. Defendants are considered to be grossly negligent when they show reckless disregard for the safety of others.
Get Legal Help After a Slip and Fall Accident
If you've been involved in a Chicago slip and fall accident, you need to speak with a personal injury lawyer as soon as possible. Slip and fall injuries are notoriously difficult to prove, but working with an attorney can improve your chances of success. An attorney will investigate your case, identify liable parties, assess the value of your claim, and negotiate with the insurance company to recover fair compensation.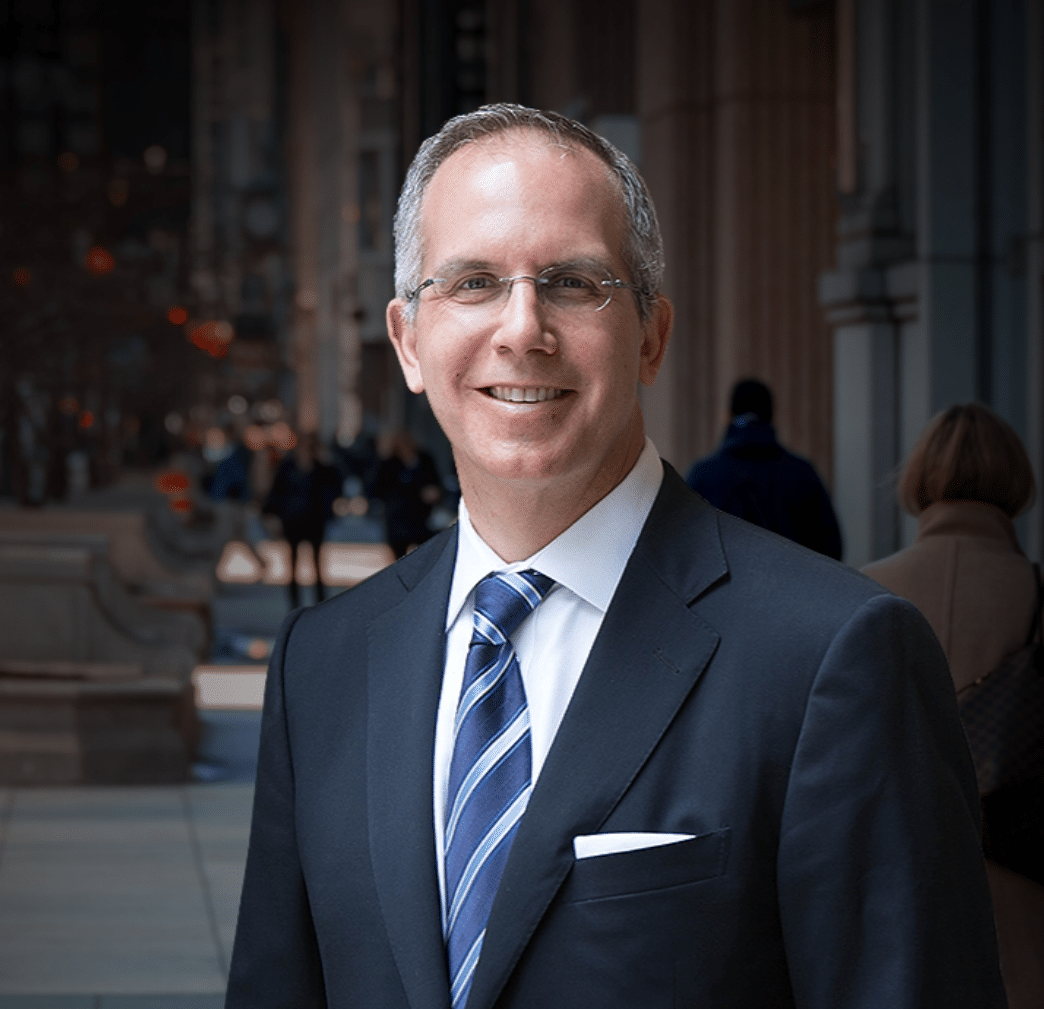 Chicago personal injury and workers' compensation attorney Howard Ankin has a passion for justice and a relentless commitment to defending injured victims throughout the Chicagoland area. With decades of experience achieving justice on behalf of the people of Chicago, Howard has earned a reputation as a proven leader in and out of the courtroom. Respected by peers and clients alike, Howard's multifaceted approach to the law and empathetic nature have secured him a spot as an influential figure in the Illinois legal system.