Passengers can sue a cruise ship for a slip and fall accident when the company or its staff are negligent. The safety of passengers of all ages is supposed to be a top priority for cruise ships, but passenger injuries frequently keep the medical staff busy.
Passengers on cruise ships face several dangers because the ships are continually adding brand-new, intense attractions and entertainment. Additionally, cruise lines frequently permit their guests to drink excessively. Accidents and injuries do occasionally occur in the open ocean. In the worst situations, the cruise ship's remote position may prevent an injured passenger from receiving the necessary care.
Can Passengers Sue a Cruise Ship for a Slip and Fall?
The most frequent cause of injury for passengers and crew aboard cruise ships is slipping and falling. Passengers can sue for these accidents.
Open decks and walkway surfaces on cruise ships and other marine-going vessels must meet the requirements of the United States federal maritime legislation for proper slip resistance. Under wet and dry conditions, floor surfaces must adhere to minimum standards for slip resistance. The term "coefficient of friction" refers to this. You may have a case against the cruise line operator if the flooring fails to meet these requirements.
On a cruise ship, a slip and fall accident can occur on various floor surfaces for several causes. They can take place on an open deck, beside the pool, in a theater, in a restaurant, in a restroom, on the dance floor, and in other public spaces.
Wear and tear, slick deck surfaces, or temporary and foreign substances are common causes of these accidents. Slip, trip, and fall incidents on cruise ships can also be brought on by hazardous flooring materials, regular ship cleaning, and floor maintenance procedures like waxing or buffing marble floors.
Numerous risks and mishaps that follow are frequently the results of crew members' and perhaps passengers' irresponsibility. The most frequent causes of passenger injuries include spilled drinks, unstable flooring, and even water puddles brought in by visitors using swimming pools. Falling overboard poses an even bigger risk.
You can look into and establish the cause of your injuries with the help of a slip and fall lawyer. You can receive compensation for your injuries by filing a personal injury lawsuit. You might be able to file a wrongful death lawsuit if your loved one passes away while on a cruise ship.
Who Is Liable for Passenger Injuries on a Cruise Ship?
Cruise ship operators must ensure that all guests safely reach their ports. Passengers should expect the operator to reasonably protect them while they are on board from harm, criminality, and anything else that could present a threat to their safety.
It will be up to the claimant and his or her attorney to show that the cruise line was negligent or that there was malicious intent to harm. For instance, you and your attorney would need to present proof that the cruise operator neglected to properly maintain that portion of the ship if you slipped and fell in a puddle.
These legal cases are difficult, but a slip and fall attorney can help you through the procedure and establish the cruise ship's liability in your particular instance.
A Closer Look at Negligence in Cases of Cruise Ship Liability
Cruise companies are prepared to defend themselves against liability claims for unforeseeable risks to guests. This is why hiring a slip and fall attorney with expertise in situations involving cruise ship liability is so important. These legal experts are informed about how operators use the maritime legal system to avoid paying passengers compensation.
Many slip-and-fall cases involve the failure of basic maintenance, security, or regulatory measures, and cruise operators should be held accountable for these behaviors.
Negligence is established by carefully examining the specifics of your situation. To provide you with the best result possible in a cruise ship liability lawsuit, an attorney will locate the facts, witnesses, and evidence to support your case.
Passenger Liability
Your cruise ticket is your agreement with the cruise line, which frequently protects the cruise line more than it does you. Most of the time, this won't be a problem, and you'll have a safe trip free from incidents and injuries. However, this "contract" may discourage some people from filing lawsuits when an accident occurs.
There may be cases where the cruise line is not at fault for your injuries. For instance, a cruise line may not be responsible for injuries you sustain while participating in a shore excursion. Furthermore, the medical personnel attending to you may be independent contractors if you receive care for an injury while at sea. If malpractice occurs, the cruise line may not be liable. These experts frequently fall outside the scope of your cruise agreement and are responsible for their own actions.
Your case's specifics can be determined with the assistance of an attorney, who can also explain how these concerns can be handled legally.
Per maritime law, ticketed passengers have a statute of limitations for filing a claim. Unfortunately, if you are harmed while on your trip, your cruise contract may stipulate that you must file a lawsuit within a year or less.
Can Cruise Ship Employees Sue for Workplace Injuries?
The people who work for the operator are on the other side of the cruise ship equation. In addition to ensuring passengers are treated properly, these people frequently have important employment responsibilities. Wounded crew members should not fear losing their jobs. You are entitled to what your employer refers to as "maintenance and cure" compensation if you were hurt while working onboard.
You should seek your legal rights regardless of whether you are a passenger or a crew member, but doing so alone could hurt your case. A cruise ship injury lawyer can help you determine how to pursue compensation after an injury.
What Laws Apply to Cruise Ship Slips and Falls?
Accurate information on passenger injuries is difficult to find because cruise ships frequently sail in international waters. However, deaths and accidents at sea do occur.
In some cases, incidents on cruise ships, such as accidents and crimes, are dealt with by a separate judicial system from those on land. Admiralty law is a branch of law that pertains to practically all boats using American waterways. On board cruise ships, there are hundreds of injuries yearly, many of which have been heard in admiralty courts.
These regulations apply to cruise ships. There are specific requirements for how cruise ships must treat passengers and what services they must provide. This is frequently referred to as cruise ship liability or common carrier responsibility.
The types of damages granted to victims with slip and fall liability claims involving a cruise ship are governed by general maritime law. From your first steps at the gate to the time you exit the ship and return to port, these mishaps can occur anywhere on the ship.
Accidents can occur anywhere a passenger can access, including on decks around the pool, in public corridors, dining areas, and elsewhere. Passengers face serious risks from packed rooms, bags left in walkways, torn carpets, faulty equipment, and food trays left on the ground.
If you've been injured in a slip-and-fall accident on a cruise liner, you should schedule a meeting with a slip and fall lawyer immediately to ensure that you have the correct info about filing a lawsuit. Cruise ships can demand that lawsuits against them for premises liability must be brought within a certain timeframe. 
Suppose an individual who has suffered a serious injury due to someone else's negligence waits too long. In that case, it may be impossible for him or her to receive the support required and to win compensation in a personal injury lawsuit. It's imperative to meet with a lawyer if you have concerns about your legal rights.
Why Hire a Lawyer for Your Accident Case
A slip and fall lawyer should review your case if you were hurt in a cruise ship accident. Numerous slip and fall attorneys take cases on a contingency basis, which means you don't pay unless they prevail. Additionally, cruise ships have large defense teams. Hiring a slip and fall lawyer gives you your best chance at getting the slip and fall accident settlement you need.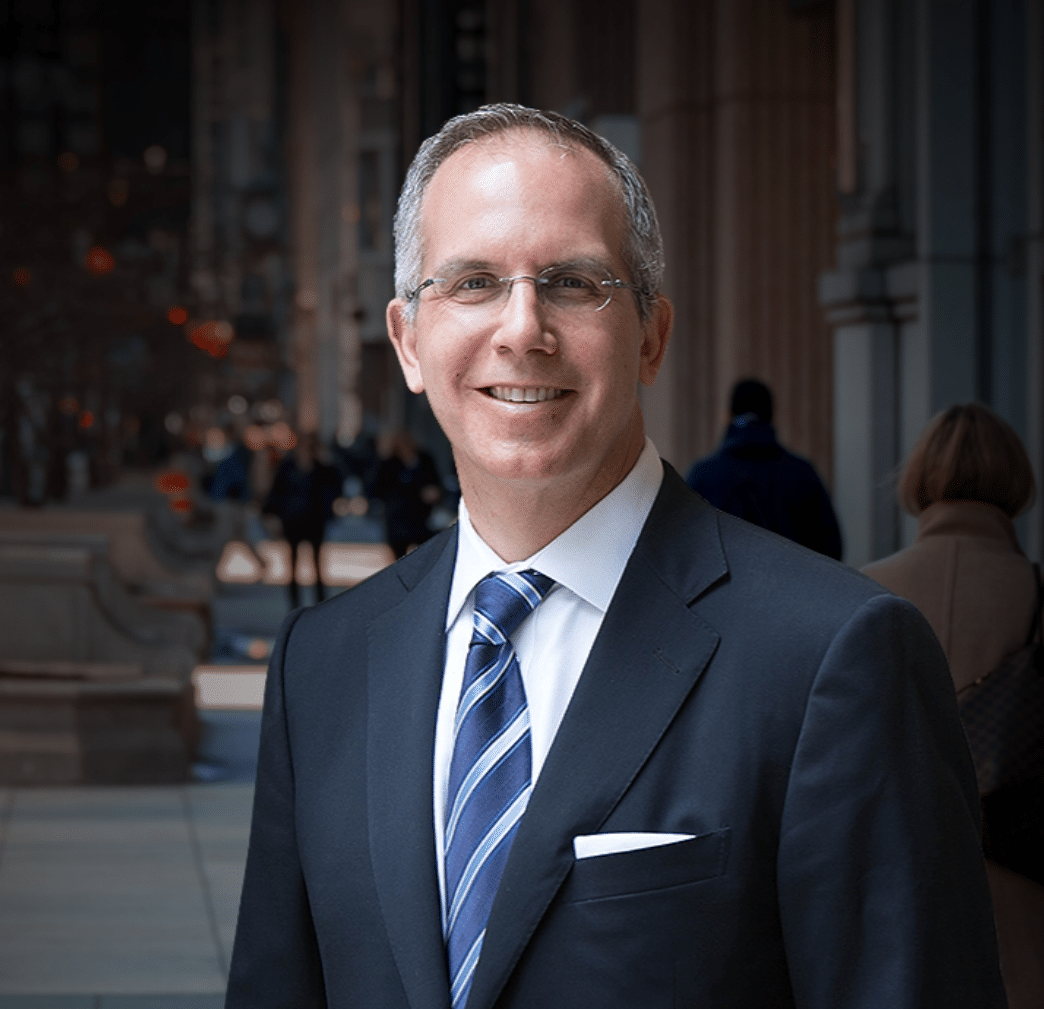 Chicago personal injury and workers' compensation attorney Howard Ankin has a passion for justice and a relentless commitment to defending injured victims throughout the Chicagoland area. With decades of experience achieving justice on behalf of the people of Chicago, Howard has earned a reputation as a proven leader in and out of the courtroom. Respected by peers and clients alike, Howard's multifaceted approach to the law and empathetic nature have secured him a spot as an influential figure in the Illinois legal system.