Intro music starts
Howard Ankin: I'm attorney Howard Ankin with Jerry Springer. Jerry, so besides the Jerry Springer show, what are the current projects that you have going on now?
Jerry Springer: Well, we're getting ready to start a new show that I'm gonna do. Judge Jerry is a, yeah it's a court show and no one is going to…Ankin comments
Ankin: I'm familiar with those.
Springer: Yeah, yeah, they're turning my studio into a courtroom. You know it's like Judge Judy, Judge Mathis, one of those shows. And uh I'll be the judge. Ankin comments
Ankin: There's only one judge, it's Jerry!
Springer: It's Judge Jerry and yeah, we're gonna start that in the fall and they'll be real cases, and you know, I will give the judgement and we'll have legal validity, they can't appeal it. So I'm going to have to be serious about it, but we'll still, you know, I'll still joke around a little bit. But the cases will be decided by me, so I'm going to have to remember what I was taught in law school.
Ankin: Uh, you're a lawyer?
Springer: Yeah
Ankin: And you were also a mayor?
Springer: Of Cincinnati, right.
Ankin: What else in on the resume?
Springer: Um, I'm going to become a male dancer.
Ankin: Nice, nice!
Springer chuckles
Springer: I don't know, I'm 75 [years old]. I'm happy to be breathing, you know. That's going to be my job. But I'm looking forward to this [be]cause people my age usually don't get another show or something like that, so I'm very fortunate, very lucky and thankful and, you know, I hope to do a good job at it.
Ankin: Are there other things, like The Price is Right Show or any other projects on the way?
Springer: Yeah, I do the national tour, The Price is Right and uh where we travel the country doing that show, which has been an iconic game show on television. We do the live show in theaters and casinos around the country with the people in the audience with the refrigerators, the cars, the trips to Hawaii or Paris, France, whatever. So, and that's a lot of fun I have a lot of fun there with the guests and the people in the audience. So, I'm really enjoying show business. I never thought that would be my career; I was trained to be a lawyer but I've been very lucky in show business and, yeah, it's a good life. I have a lot to be grateful for.
Ankin: Very, very nice. How did it come to be that you got the Jerry Springer Show, like from going from law school, how did you get into the entertainment business?
Springer: The way I got, well I didn't go directly for that. My first job was with Bobby Kennedy and then when he was assassinated, uh, I took a job at a law firm in Cincinnati, a big corporate firm there and I was still very active in politics at least. I was one of those anti-war kids during the 60's. And um, so I got into politics; I was elected to city council and mayor of Cincinnati during the 70's. And then NBC hired me after my term as mayor to anchor their news. So I was, for 10 years, I was the news anchor from 5:30 or 6 til 11 for the NBC affiliate Cincinnati. And because we were doing so well in the ratings, the company that owned us said, "we're starting a new talk show filmed on Donahue's retiring. You're gonna be the host."
I was assigned to it as an employee and then the show suddenly took off and then I met you.
Ankin: And that changed my whole life and here I am today!
Springer: But you understand, cause you're a wonderful attorney…
Ankin: Thank you for saying that.
Springer: And you really are, if you're in trouble, you ought to call him. But I have to say…
Ankin: By the way Jerry, who do they call if they get into an accident…
Springer: Ankin Law! I'd say call 312-600-0000. Write that number down.
Ankin: I'm here to help, if you got any questions, call Howard Ankin, injury law made personal.
Springer: But I have to tell you now that I'm going to be a judge, if you appear before me, I'm going to have to reduce myself.
Ankin: I don't get like any benefit of knowing you Jerry?
Springer: Well the one benefit is you can call me the Honorable Jerry. That's never happened before. Chuckles. Never.
Ankin: Oh thank you Jerry.
Springer: Sure, thanks for having me.
Background music gets louder. End video.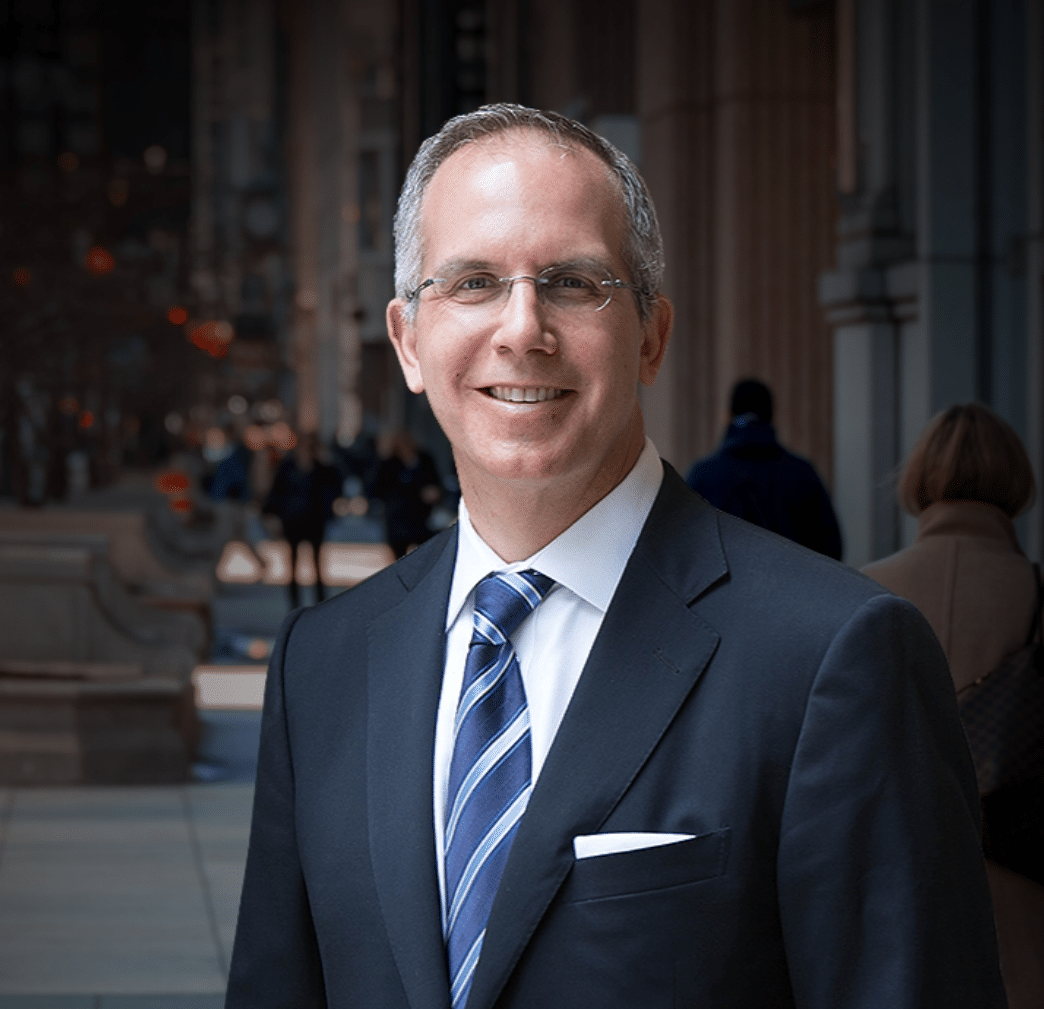 Chicago personal injury and workers' compensation attorney Howard Ankin has a passion for justice and a relentless commitment to defending injured victims throughout the Chicagoland area. With decades of experience achieving justice on behalf of the people of Chicago, Howard has earned a reputation as a proven leader in and out of the courtroom. Respected by peers and clients alike, Howard's multifaceted approach to the law and empathetic nature have secured him a spot as an influential figure in the Illinois legal system.