Trucking accidents caused by tire blowouts are common, and the victims are sometimes at a loss on who to sue or where to get legal redress. Do you sue a trucking company for a blown out tire, or do you go after the truck driver? There are multiple parties that can bear legal liability for truck accident injuries. A truck accident lawyer can help you figure out whether to sue a trucking company for a blown out tire, or to file a lawsuit against a tire manufacturer, a truck driver, or another party.
Who Can You Sue for a Tire Blowout?
You may be able to sue several parties for a trucking accident caused by a tire blowout. Possible liable parties include:
The Truck Driver
The truck driver can be liable for truck accident injuries if he or she is negligent. Commercial drivers have a duty to inspect their vehicles for any safety hazards or damages before they begin their journey. If a driver fails to inspect the semi-truck, and therefore misses a damaged tire, you can sue him or her for negligence.
You can also sue a driver for willfully using defective equipment. This happens when the driver conducts safety checks on the tires, finds noticeable defects, but proceeds with the journey to save time.
However, if the truck driver noticed a bald or threadbare tire and alerted the trucking company, he or she may not be liable if the company did not correct the problem.
There is a limit on how many hours a truck driver can drive. Exceeding the limit, reckless or distracted driving, or intoxication all amount to negligence on the truck driver's behalf as well.
The Trucking Company
Victims of a truck crash caused by a tire blowout may also be able to sue the trucking company. Under the respondeat superior doctrine, the employer will bear liability for employees' actions if the employees were on official duties.
You may also be able to sue a trucking company for a blown out tire if the company was responsible for the maintenance and upkeep on the commercial truck, and failed to ensure the tires were in safe condition.
The NHTSA usually conducts quality checks on tires in the market and issues recalls for those found defective. The trucking company's responsibility is to confirm with NHTSA that the tires they are using are whole and exempted from the recall list. The company that fails to conduct due diligence is guilty of negligence and liable for the damages and injuries if a blowout accident occurs.
Tire Manufacturer
You may include the manufacturer in the lawsuit if their negligence was to blame for the blown out tire accident. The manufacturer has a duty to inspect their products for deformities and other quality issues before they leave the production line. Some incidents involve failure by the manufacturer's quality control to detect tires with unusually thin walls that may burst under a fairly light load.
Third Parties
Third parties may also be liable for tire blowout accidents. A good example is a retailer who sold a bad tire with full knowledge of the deformity at the point of sale.
Another scenario where a third party can bear liability is during installation or maintenance. Consider a situation where the trucking company takes their vehicle to a commercial servicing company for a tire change. The mechanic should at least alert the driver or the trucker if the tires pose a hazard. A servicing company can also be liable if they intentionally installed bad tires or products that had been recalled off the shelves.
Road maintenance authorities may also be subject to lawsuits if you can prove that the blowout was caused by poor conditions on the road. This can happen when the road is full of potholes due to improper maintenance. However, you have to prove that the road maintenance authority had full knowledge of the hazard but failed to make the needed repairs.
How to Sue a Trucking Company for a Blown Out Tire in Illinois
You and your attorney will need to determine liability for the crash before proceeding with the lawsuit. You can file a personal injury claim if you have enough evidence to prove that the driver, the manufacturer, or the trucking company was at fault. Your truck accident lawyer can help you determine liability by reviewing the evidence in your case.
Understanding what to do after a truck accident in Illinois can help improve your chances of winning your lawsuit. The first step in a truck accident lawsuit is collecting enough evidence to prove your case. After the accident occurs, take pictures of the accident scene, including the damaged vehicles and plate numbers. Also, note the addresses and contact information of the other driver, as well as his or her insurance details. If possible, note the contact information of any witnesses as well.
You will need documents like hospital bills, information about your prescriptions, and other medical records to establish how you were injured and the severity of your injuries. Your doctor's statement will go a long way in proving your case. Once you've gathered evidence, sought out medical care, and filed a police report, your 18 wheeler accident lawyer may work with medical experts and accident reconstruction specialists to build your case.
Your lawyer will help you file a personal injury claim to recover damages. He or she will negotiate with the insurance company for a favorable settlement. The attorney will also help file a lawsuit and present your case in court if necessary.
What Do You Sue for in a Truck Accident Lawsuit?
Most lawsuits involve seeking financial compensation for the losses incurred due to the accident. These are called damages.
Various types of damages may be available. These include, but are not limited to:
Medical bills-You should sue for compensation to cover your medical expenses. This includes visits to the emergency room, medical prescriptions, physical therapy, and any follow-up treatments.
Pain and suffering-You could recover financial compensation for pain and suffering if the tire blowout accident triggered a mental condition, like anxiety or depression, or physical pain. Family members of the victims can also sue for compensation due to the emotional impact of taking care of the injured person.
Lost wages and future earnings-You can recover damages for the earnings lost while recovering from the injuries caused by the accident. The liable party should also compensate you for lost future earnings if you become disabled and can no longer return to work.
Wrongful death-If your loved one died in a commercial truck accident that was caused by a blown out tire, you may be able to file a wrongful death claim to recover compensation.
When You Need a Lawyer for a Truck Tire Blowout
The best time to hire a truck accident lawyer is right after the crash. A lawyer who has experience with tire blowout accidents will know what evidence to look for to help prove liability. He or she will help collect and preserve the necessary evidence, work with investigators and specialists if necessary, and help you gain access to medical treatment while you wait for your case to resolve.
A lawyer also knows the damages to sue for and the amount to include in the demand letter. Additionally, your lawyer will take up all the communication between you, the liable party, and the court.
Can You Sue for Punitive Damages After a Tire Blowout Accident?
It may also be possible to recover punitive damages after a truck accident. Punitive, or exemplary damages, are additional compensation meant to punish the negligent party. These are generally only awarded in cases of extreme negligence.
Punitive damages are added on top of the compensatory damages. The amount varies by state. Usually, punitive damages are awarded relative to the primary compensation.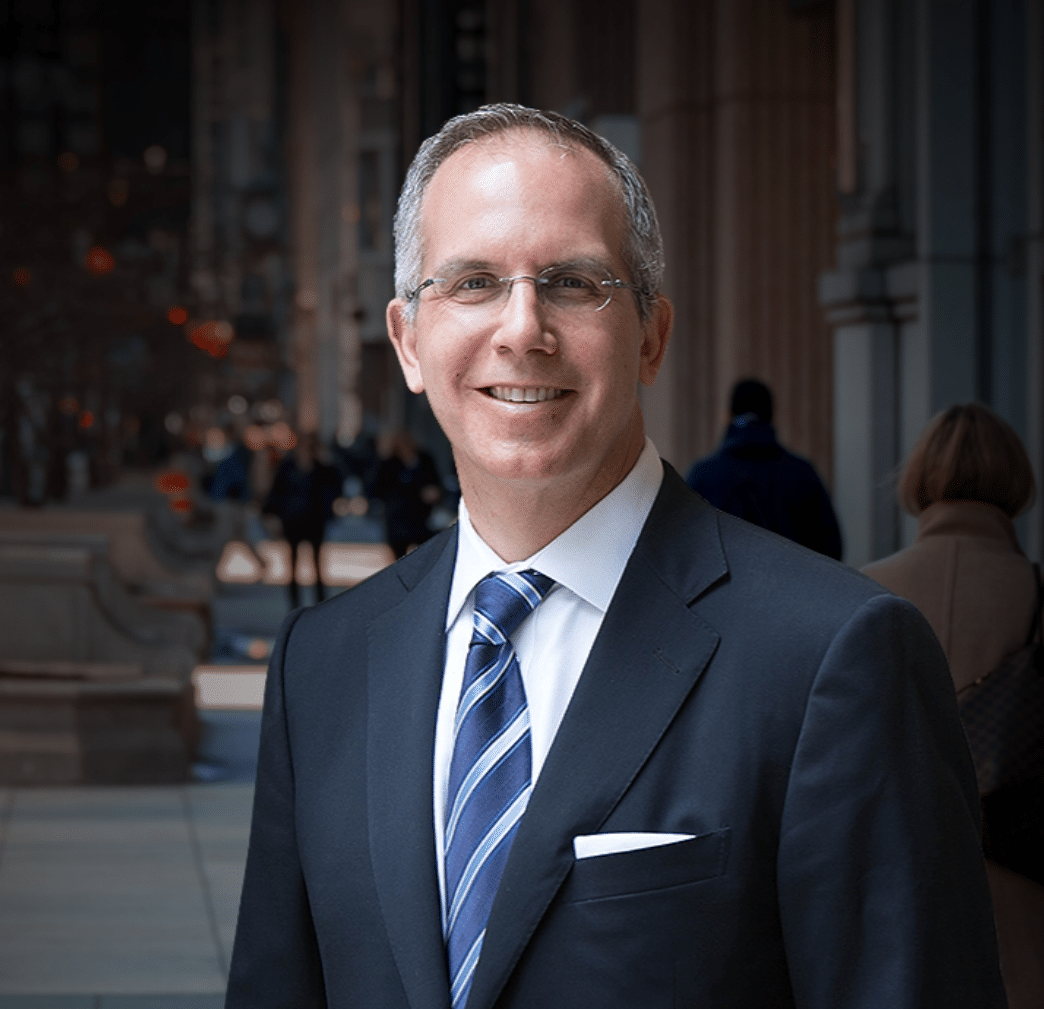 Chicago personal injury and workers' compensation attorney Howard Ankin has a passion for justice and a relentless commitment to defending injured victims throughout the Chicagoland area. With decades of experience achieving justice on behalf of the people of Chicago, Howard has earned a reputation as a proven leader in and out of the courtroom. Respected by peers and clients alike, Howard's multifaceted approach to the law and empathetic nature have secured him a spot as an influential figure in the Illinois legal system.