There are articles all over the internet that explain how to find the best broken bone injury lawyer in Chicago, but not all of these resources are credible. Choose the wrong guide, and you could end up with an inexperienced attorney whose success rate is less than admirable. Since attorney referral agencies frequently get a kickback for recommending specific lawyers, their information is often biased. Taking the following steps may be a better place to start.
Why You Need a Broken Bone Injury Lawyer
If you suffered a broken bone in an accident in Chicago, you may be able to file a personal injury claim or lawsuit against negligent parties who caused you to get hurt. A broken bone injury lawyer can help you navigate the claims process, increasing your chances of recovering fair compensation for your medical bills, lost wages, and pain and suffering.
Bone injury attorneys help protect their clients when negotiating settlements with insurance companies. Insurers often try to coax victims into accepting the lowest settlement amounts possible to avoid high payouts. Your broken bone injury lawyer will evaluate the value of your case to ensure you recover adequate compensation to cover your losses.
Generally, there are certain circumstances when it's best to consult with a broken bone injury attorney. These include instances when:
Parties dispute liability for the accident
Negligent parties blame victims for contributing to their own injuries
Incidents involve multiple negligent parties
Insurance companies act in bad faith
Hiring Chicago broken bone and scarring lawyers to handle your personal injury case will provide you with various benefits. Your broken bone lawyer will gather evidence to prove liability for your injuries, file the claim with the insurance company, and represent you in court if needed. An injury lawyer's involvement in the case will enable you to focus on getting better.
Choosing the Best Broken Bone Injury Lawyer for You
Choosing the best broken bone injury lawyer in Chicago can be difficult, especially if you have never hired a personal injury lawyer before. While you could rely on an attorney referral service to help you find a lawyer, performing a deeper investigation will likely deliver better results. 
Tips for Finding the Best Broken Bone Injury Lawyer in Chicago
When looking for the best broken bone injury lawyer to handle your case, the following tips can help you weed out the wrong lawyers from the right ones.
Seek an Experienced Broken Bone Injury Attorney
Attorneys are typically experienced in specific practice areas. The best lawyer for your broken bone injury case would have experience with personal injury claims that involve injuries like yours. For example, if you sustained a broken neck in the accident, the attorney you choose should be familiar with the long-term effects of a broken neck. Understanding what your future might hold will help your broken bone attorney calculate your economic and non-economic damages. A personal injury lawyer who has never handled a broken neck injury case before, however, may have a difficult time determining the value of your losses.
It's also a good idea to find out how many years of experience a personal injury attorney has had. You can ask your lawyer about his or her experience during your interview, or you can find out more about the attorney's history by conducting online research.
Get Referrals from Friends and Family Members
In some cases, injury victims who've sustained broken bones may know someone who has hired a personal injury lawyer in the past. Friends, family members, and acquaintances may have had a positive experience with an injury attorney. If a lawyer was successful in your friend or family member's case, he or she could be worth considering.
Ask Lawyers You Know for a Referral
If you are acquainted with attorneys who concentrate on other areas of practice, they may be able to help you find the best broken bone injury lawyer in Chicago. To protect their own reputation, attorneys will generally only refer clients to lawyers in their network who have a good track record. Ii's common for attorneys to refer clients to multiple lawyers to ensure they find a good fit.
Beware of Lawyers Who Rely on Solicitation
There are a number of law firms who seek out accident victims and send solicitation letters or make phone calls to gain their business. In most cases, they reach out to victims who have not has time to realize the severity of their injuries. These settlement mills operate on a high volume, quick turnaround basis. A fast settlement may seem enticing, but the amount you receive will likely be significantly less than your case is worth.
Exercise Caution when Using Directories
When seeking an attorney with ample experience in personal injury, many people look to online directories for assistance. Although directory websites can help injury victims find a reputable lawyer in their area, this isn't always the case. Many attorney referral websites receive payment to list attorney names and information, and they don't investigate the worthiness of the lawyers they list.
Look at the Lawyer's Website
Law firm websites say a lot about attorneys. Reviewing an attorney's website can tell you more about the lawyer's style, success rate, and experience. Be sure to read the attorney's bio, and skim through the testimonials, and case results as well. Look at various bone injury lawyer websites to compare attorneys near you.
Find a Broken Bone Injury Attorney Whose Personality Is Compatible
Personal injury cases can take a long time to settle, even if they don't go to court. Throughout the process, it's crucial to be able to get along with the attorney you hire. You should feel good about the lawyer who is handling your case, and how he or she addresses your questions and concerns. This will help keep things running smoothly as your personal injury case moves through the legal system.
Ask About the Lawyer's Approach to Resolving Your Case
Evaluate your goals before you hire a bone injury lawyer to ensure you and your attorney are on the same page. While some injury lawyers prepare each case as if it is going to trial, others concentrate on obtaining fast settlements for their clients. If you start off with the goal of obtaining as much as possible regardless of how long it takes, and then later change your mind, your lawyer should be open to changing his or her approach to accommodate your goals.
Interview More Than One Injury Lawyer
Be sure to schedule consultations with two or more bone injury lawyers before making a decision. Interviewing multiple attorneys can help you compare qualifications, experience, success rates, and personality traits. While the first attorney you interview may seem like a great fit, the next one could be even better.
Questions to Ask During Your Free Consultation with a Broken Bone Injury Lawyer
When consulting with an attorney, there are questions you can ask to gauge whether the lawyer is right for you.
Questions Pertaining to Experience
Asking the following questions can help you learn more about the injury attorney's experience.
"How long have you been in practice?"
"How many of your cases deal with personal injury law?"
"Do you mostly represent plaintiffs or defendants?
"Do you have experience with the insurer involved in my case?"
You may also want to ask about experience that relates to your case type. For instance, if you sustained broken bones in a slip and fall at the grocery store, you might want to ask if the attorney has handled similar cases involving premises liability.
"Who Will Handle My Injury Case?"
Many law firms will have two or more lawyers handle a personal injury case. Paralegals and less-experienced lawyers may complete smaller tasks, which can help make the process more efficient. Meanwhile, the more experienced lawyers spend more time on the most important matters.
The size of the law firm won't necessarily affect how well the firm can handle your broken bone injury case. However, hiring a lawyer with one of the largest personal injury law firms in Illinois certainly has its advantages. When a large law firm has established a reputation for winning, the firm name by itself may be enough to persuade the insurance company to offer a reasonable settlement.
"Do You Handle Cases on a Contingency Basis?"
Most broken bone injury lawyers in Chicago charge fees on a contingency basis. The attorney won't require payment unless he or she obtains a settlement on your behalf. Contingency fees are charged as a percentage of the total settlement amount.
An attorney who works on contingency will also be more likely to work hard for the client. This is because the attorney must achieve a successful outcome to recover payment.
"How Much Is My Case Worth?"
Another question to ask is how much your injury case is worth. A broken bone injury lawyer cannot guarantee how much you will recover. Your lawyer can estimate the value of your case, however, by evaluating your losses and the insurance coverages available.
What to Do if an Attorney Won't Take Your Case
There's no guarantee that an attorney will take on your bone injury case. There are various reasons an attorney may decline to represent an injured victim. For example:
Attorneys may not take your case if the settlement amount isn't likely to be enough to cover overhead costs and legal fees.
If evidence is lacking, and it's hard to prove that negligence caused your injuries, an attorney may opt not to provide representation.
If the attorney or law firm is representing the defendant as a plaintiff in another case, the conflict of interest may prevent the lawyer from taking your case.
Issues with jurisdiction and practice areas may also impact whether an attorney takes your personal injury case.
Why You Should Hire the Best Lawyer to Handle Your Case
The law does not require you to hire a lawyer to file a personal injury claim in Chicago. As a victim in Illinois, you have the right to file a claim, negotiate with the insurance company, and accept a settlement without legal representation. Your chances of winning more compensation for your losses is significantly increased if you have an experienced lawyer on your side, however.
Since lawyers are not all equal in their performance, skill, and knowledge, it's important not to settle for the first attorney you come across after an accident. Choosing the right attorney can mean the difference between receiving the compensation you need to pay for your medical bills and lost wages, and struggling to make ends meet after an injury.
Insurance companies employ teams of attorneys to defend injury claims. They also use investigators, accident reconstruction specialists, and other experts to minimize payouts. Hiring the best broken bone injury lawyer to handle your case will help level the playing field.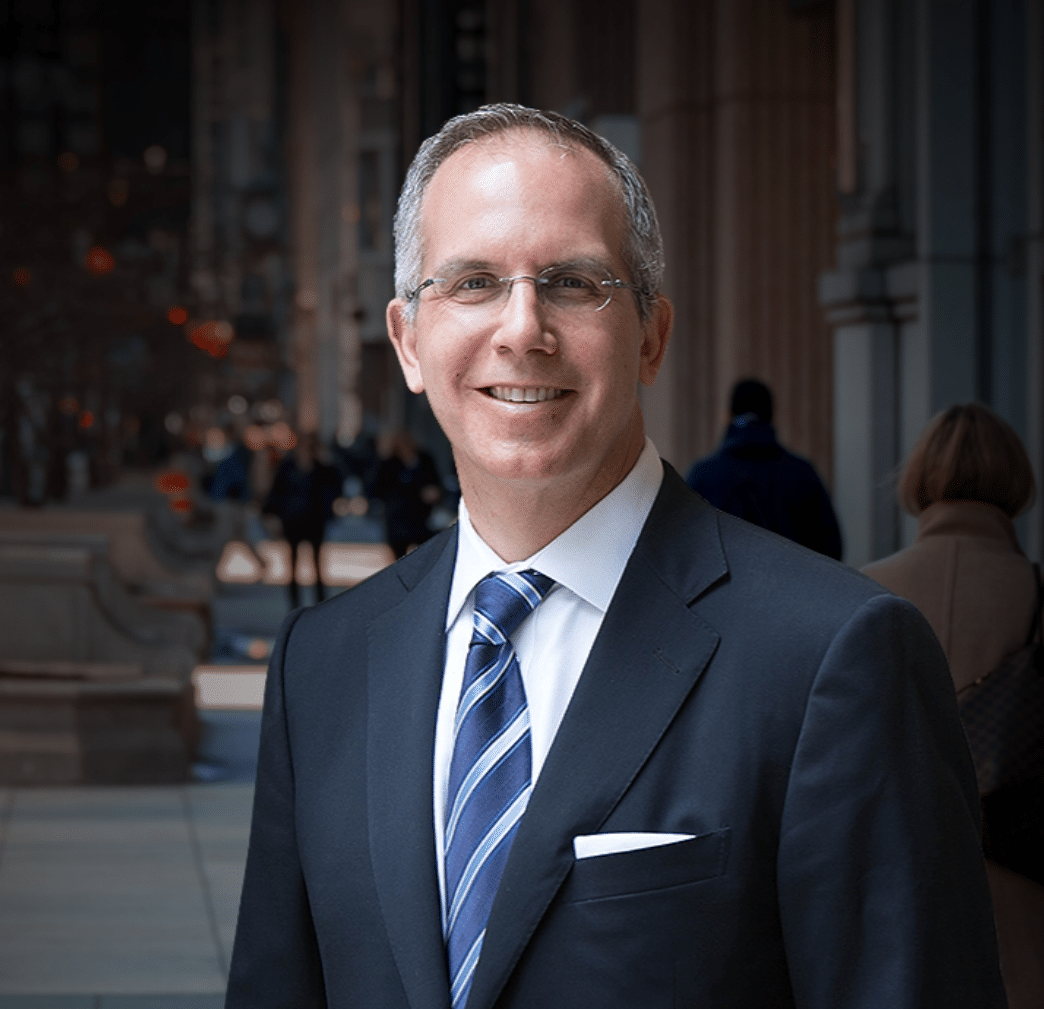 Chicago personal injury and workers' compensation attorney Howard Ankin has a passion for justice and a relentless commitment to defending injured victims throughout the Chicagoland area. With decades of experience achieving justice on behalf of the people of Chicago, Howard has earned a reputation as a proven leader in and out of the courtroom. Respected by peers and clients alike, Howard's multifaceted approach to the law and empathetic nature have secured him a spot as an influential figure in the Illinois legal system.