What is insurance bad faith? It is common for insurers to deny valid claims, delay processing, offer low settlements to claimants, or fail to defend policyholders against claims. These are examples of insurance bad faith. If the insurance company practiced bad faith when processing your claim, you may be able to take legal action. Filing a lawsuit against an unscrupulous insurer can help you recover additional compensation for losses caused by the company's actions.
What Is Insurance Bad Faith in Illinois?
Insurance companies owe a duty of good faith and fair dealing to their policyholders in Illinois. Insurers must investigate claims, pay for valid claims covered by the policy, defend the insured, and uphold the terms of the insurance policy. Their failure to perform these duties may constitute insurance bad faith.
The claimant's insurance company or a third-party insurer might act in bad faith. Generally, third-party insurance bad faith cases involve liability insurance claims.
If an insurance company acts in bad faith, the claimant will need to be able to show that the insurer:
Withheld benefits that were owed under the policy
The withholding of insurance policy benefits was unreasonable
The claimant suffered injuries or losses because the benefits were withheld
How Insurance Companies Act in Bad Faith
Insurance companies may act in bad faith in a number of ways. The main goal of insurance companies is to maximize profits. As such, adjusters will attempt to minimize settlement amounts or deny claims whenever they can. They frequently employ deceptive tactics to protect their bottom line. Unfortunately, it is the policyholder or an injured victim who is left to foot the bill.
Examples of Insurance Bad Faith
Understanding what is insurance bad faith, and what is not, can help ensure your rights as a policyholder are protected.
The following are some examples of bad faith insurance:
Neglecting to Properly Investigate a Claim
Insurance companies owe a duty to claimants to thoroughly investigate valid claims. Failure to do so could be an instance of bad faith insurance. For instance, insurance companies must conduct a complete investigation into a motor vehicle accident if the policyholder makes a valid accident claim. Familiarizing yourself with what every driver needs to know about Illinois auto insurance laws can help you identify an inadequate accident investigation.
Denying a Claim Without Stating Why
Insurance companies may choose to deny a claim in some cases, often because the applicant doesn't have a valid claim or makes a mistake during the application process. In these instances, the insurance company should provide a specific reason for the denial. On the other hand, an insurer may give a reason that's not valid, or no reason at all. This could also be an instance of insurance bad faith.
Declining to Pay Claims
Insurance companies may also act in bad faith if they avoid paying a valid claim. Typically, valid claims fall under the policyholder's coverage, requiring the insurer to provide payment to claimants.
Delaying Payment without a Valid Reason
Insurance companies must promptly pay claims, though they may have certain valid reasons for delays. However, it is common for insurers to put off paying claimants. They request unnecessary information from claimants. They delay investigations. Insurers may simply delay processing to discourage their policyholders from pursuing compensation.
If claimants don't receive prompt payment, or they face unnecessary hurdles when filing a claim, the insurance company may be acting in bad faith.
Refusing to Pay a Reasonable Settlement Amount
How insurance companies calculate settlements depends on the myriad factors involved in a case. In most cases, insurers will look for ways to minimize the impact of the claim. They make low settlement offers, refusing to pay for covered losses up to their policy limits.
If the insurance company refuses to pay a fair amount on a claim for covered losses up to the policy limits, you may have a bad faith insurance claim.
These are some of the many ways an insurance company might act in bad faith. A bad faith insurance lawyer will help you identify shady tactics and determine whether you have a valid case.
How to File a Claim for Insurance Bad Faith
If you believe that your insurer acted in bad faith when handling your claim, you may be able to recover additional compensation by filing a claim for bad faith insurance. In addition to the money the insurance company should have paid for your initial claim, you may be entitled to recover compensation for attorney fees, pain and suffering, and economic losses suffered because of the insurer's bad faith practices.
When filing a claim for insurance bad faith, lawyers recommend that you take the following steps:
1. Make Sure You Understand the Terms of Your Insurance Contract
Carefully and thoroughly review the terms of your insurance contract. Be sure to note information about policy limits, filing deadlines, and exclusions in the policy. If changes were made to your policy terms without your knowledge or approval, make sure you notify your bad faith insurance lawyer.
2. Collect Evidence
Collect evidence about your losses. Gather proof of your medical expenses, the costs of repairing or replacing damaged property, and losses caused by the insurer's bad faith. Document any correspondence you have had with insurance adjusters, and other details that can confirm that the insurance company acted in bad faith.
3. Appeal the Claim Denial When Possible
You may have the opportunity to file an appeal when the insurance company denies a valid claim, and request the insurance company to take another look at it. If you appeal an adverse decision and the insurer refuses to review the claim, you may have grounds for a lawsuit against your insurance company.
4. Complain to the Illinois Department of Insurance
If the insurance company doesn't honor the final demand for payment before you initiate a lawsuit, you can file a complaint with the Illinois Department of Insurance. The department of insurance may then provide mediation services to help settle the claim.
5. Hire an Insurance Bad Faith Attorney
Hiring an insurance bad faith attorney is one of the best moves you can make to combat the insurer's unscrupulous ways. Your lawyer will be able to identify acts of insurance bad faith, determine the value of your losses, and present your case to the court.
Who Regulates Insurance Companies in Illinois?
The Illinois Department of Insurance regulates insurers in the state. The department ensures that companies obey state insurance laws, provides consumer information about insurance regulations, and investigates complaints. However, while the Illinois Department of Insurance can determine whether insurance laws have been broken or the terms of a policy have been breached, they cannot act as your lawyer or provide legal advice when you have a dispute with your insurer. The best way to make sure your rights as a policyholder are protected and to resolve disputes is to hire an insurance bad faith attorney.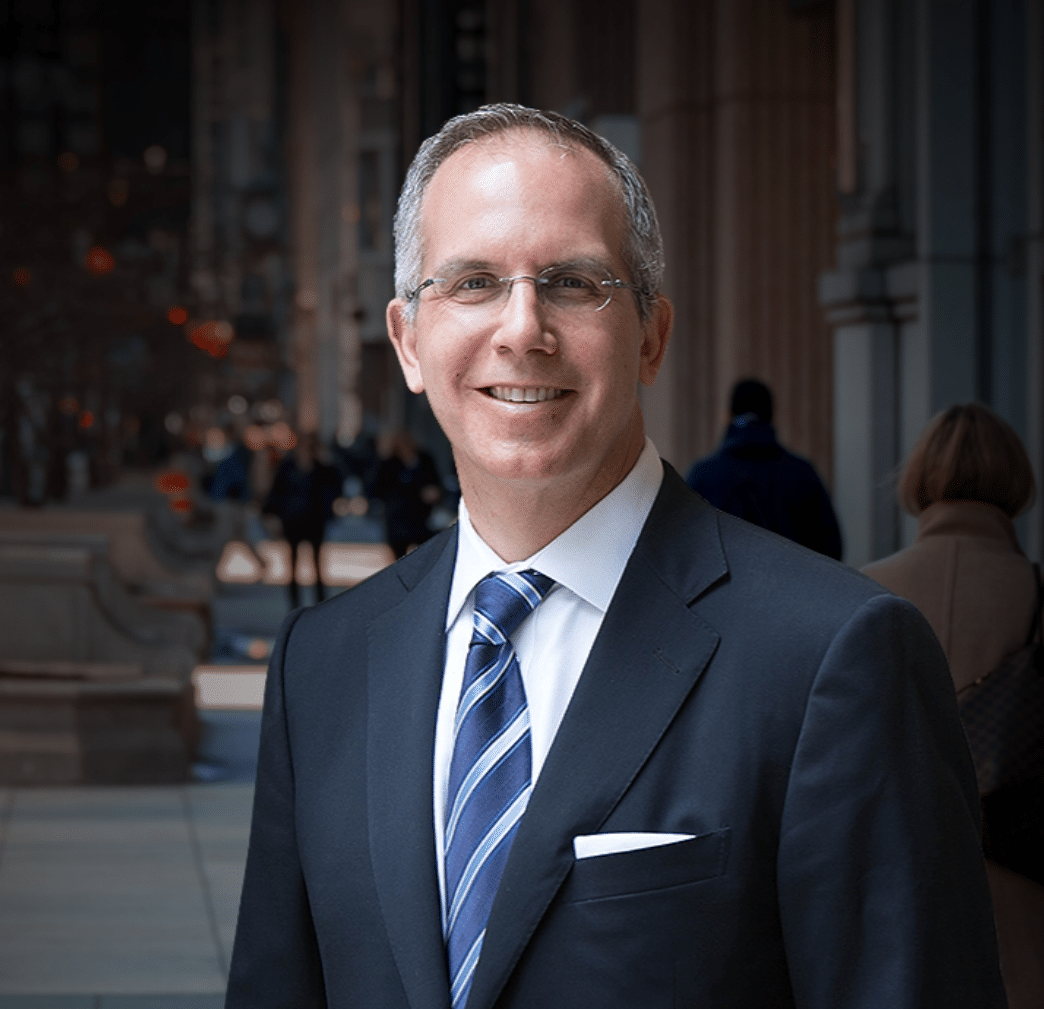 Chicago personal injury and workers' compensation attorney Howard Ankin has a passion for justice and a relentless commitment to defending injured victims throughout the Chicagoland area. With decades of experience achieving justice on behalf of the people of Chicago, Howard has earned a reputation as a proven leader in and out of the courtroom. Respected by peers and clients alike, Howard's multifaceted approach to the law and empathetic nature have secured him a spot as an influential figure in the Illinois legal system.