The value of a workers' compensation claim for disfigurement depends on the location and extent of the injury. The impact of the disfigurement on your ability to perform everyday activities is also a crucial consideration. Any scar or deformity that hurts your appearance or reduces bodily functions qualifies as a disfigurement. A workers' compensation lawyer can investigate your claim to determine if you have a qualifying disfigurement and how much it is worth.
What Qualifies as Disfigurement in a Workplace Accident?
What qualifies as a work-related disfigurement varies from state to state. The Illinois Workers' Compensation Act covers disfigurement on specific body parts, such as the head, face, neck, lower part of the legs, and upper part of the chest. Disfigurement on other parts of the body, including above the knees or under the axillary line, may be ineligible for workers' compensation. You might, however, recover permanent partial disability benefits if you suffer a severe injury to any of the non-covered body areas.
The Act also requires the disfigurement or scar to be permanent and severe. A disfigurement is deemed permanent if it lasts at least six months. The judge will consider multiple factors when determining the severity of a disfigurement. These factors include the nature, size, and location of the disfigurement.
Negotiations between your workers' compensation lawyer and the insurer usually begin six months after your disfiguring injury. The six-month period allows both parties to evaluate the long-term consequences of your work-related disfigurement. It also enables you to satisfy the requirement that the disfigurement must be permanent.
You can either receive disability benefits for the loss of function of a specific body part or compensation for disfigurement or scarring of that same body part. In other words, you cannot recover compensation for both the loss of function and disfigurement of the same body part.
The causes of work-related disfiguring injuries vary with the workplace environment and job responsibility of the worker. Some common causes of disfigurement in the workplace include:
Work-related car Accidents
Getting struck by falling or flying objects on construction sites
Chemical burns
Trips, slips, or falls
Falls from elevated structures
Explosions and electrical burns
Disfiguring injuries can also arise from the treatment of work-related injuries or illnesses. Surgery is an example of a treatment that can leave you with permanent and unsightly disfigurement or scar.
Filing a Workers' Compensation Claim for Disfigurement
You must notify your employer of your injury and initiate a claim according to your state laws to receive compensation for disfigurement. Each state has its unique workers' compensation system. The steps for filing a claim, however, are the same. The following are the steps for filing a workers' compensation claim for disfigurement: 
Report Your Disfiguring Injury to Your Employer
Notifying your employer of your disfiguring injury is the first step in receiving workers' comp benefits for disfigurement in almost all states. The deadline for reporting the injury to the employer varies from state to state. In Illinois, for instance, you must inform your employer within 45 days of sustaining a work-related disfigurement to protect your rights to receive benefits.
It is wise to report your disfiguring injury shortly after the accident or as soon as you discover it, no matter the length of time you have. The longer you take to report your injuries, the more your employer and insurance company doubt the veracity of your work-related injuries.
Seek Immediate Medical Assistance
Get medical help soon after sustaining a disfiguring injury. Rush to a nearby emergency department or urgent care facility if you need emergency treatment. Be sure to comply with your state requirements for obtaining medical treatment for on-the-job injuries or illnesses that do not require an emergency visit.
In Illinois, you can select your own medical provider after a work-related injury. You may pick a medical provider within a Preferred Provider Program (PPP) if your employer is a member of such a group. You can only select one medical provider outside a PPP network.
Make a Workers' Compensation Claim for Disfigurement
Your employer should provide you with all the required forms to complete soon after you report your injury. The employer will send these forms to its insurance carrier and relevant workers' comp agency. This marks the beginning of a workers' comp claim in some states.
In other states, you must also submit official forms to the workers' comp commission at the beginning of your case. Different states have different timelines for filing a workers' comp claim. In Illinois, you have three years from the date of the work-related accident or two years from the last benefits payout you collected.
Your Employer's Insurance Carrier Approves or Denies Your Claim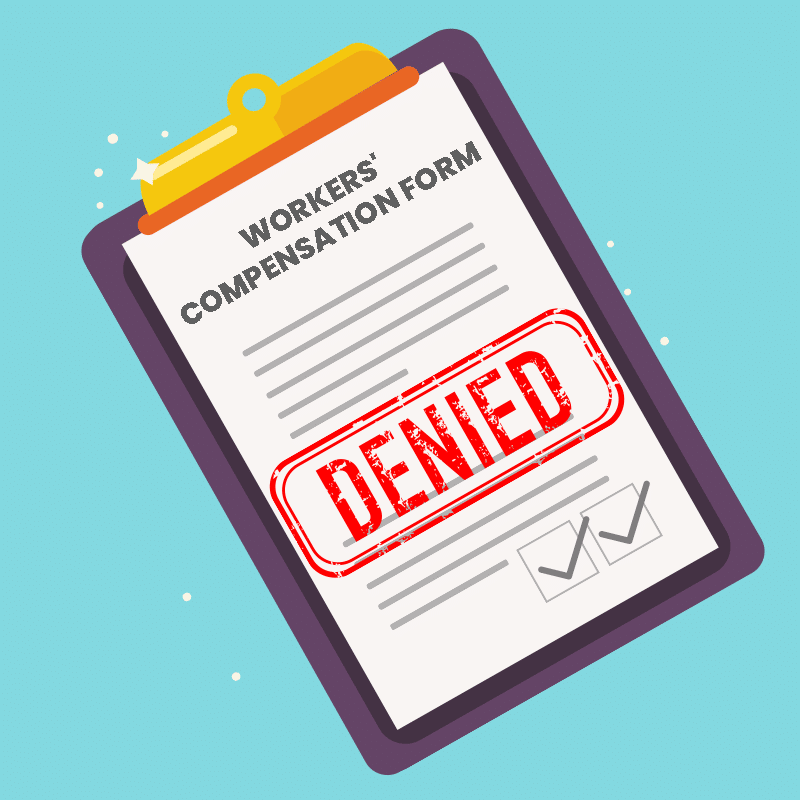 Your employer's insurance carrier will commence investigations after receiving your compensation claim. These investigations may involve looking into the work-related accident in question and obtaining your side of the story. It may also involve interviewing witnesses, reviewing your medical records, and consulting medical professionals. The carrier may hire private investigators to help with the investigations.
The carrier approves or denies your claim, depending on the investigation findings. So, it's important to learn more about workers' compensation investigations and what they look for to protect your eligibility for workers' comp benefits.
You will start collecting benefits if the insurance carrier approves your claim. You have the right to file an appeal if the insurance carrier denies your claim.
What Is the Value of a Workers' Compensation Disfigurement Claim?
The value of a workers' compensation claim for disfigurement depends on various factors, including the location, shape, size, and severity of the disfigurement. It also depends on how the disfigurement impacts your capability to carry out everyday activities.
A permanent disfigurement with the potential of causing discomfort, anxiety, and depression usually results in substantial compensation. A claim involving permanent or unsightly disfigurement of the face typically results in the highest compensation than all other types of disfigurement claims.
A knowledgeable workers' compensation lawyer can help you maximize the value of your workers' compensation claim for disfigurement. Your lawyer will assemble all your medical records, depose medical professionals who can provide an impartial assessment of your case, and help you prepare for depositions organized by the defense lawyer.
Your lawyer will obtain all other types of evidence that can bolster your claim. This might involve questioning your colleagues to obtain proof of poor safety measures and improper training in your workplace. It might also involve obtaining a statement from your family members and close friends regarding how your disfigurement has affected your ability to perform everyday activities.
Your lawyer will tactfully negotiate with the workers' comp insurer on your behalf to get you reasonable compensation. The lawyer will determine the value of your claim before starting any settlement negotiations with the insurer. The lawyer will consider the severity of your disfigurement and its impact on your life. The lawyer will also factor in your medical expenses and lost wages.
A lawyer with excellent negotiation skills will know how to handle the insurance company and its representatives. He or she will also carefully review the settlement agreement to ensure it is well-written before you sign it.
Your lawyer may file a workers' comp hearing request if the lawyer fails to reach an acceptable settlement agreement with the other side. A deposition may be necessary before the hearing.
A deposition is an opportunity for the insurance carrier's lawyer to cross-examine you to gather more information about your case. The most effective way to build your credibility and improve your likelihood of winning the workers' comp case is to know how to act in a workers' compensation deposition.
A deposition also allows your lawyer to obtain and preserve formal statements from witnesses in your case. Besides conducting depositions, your lawyer will prepare and file legal documents with the court on your behalf.
Your lawyer will argue your case at the workers' comp hearing and try the level best to show the judge why you are entitled to the compensation amount requested. The lawyer will also guide you through the appeals process if the judge rules against you at the hearing.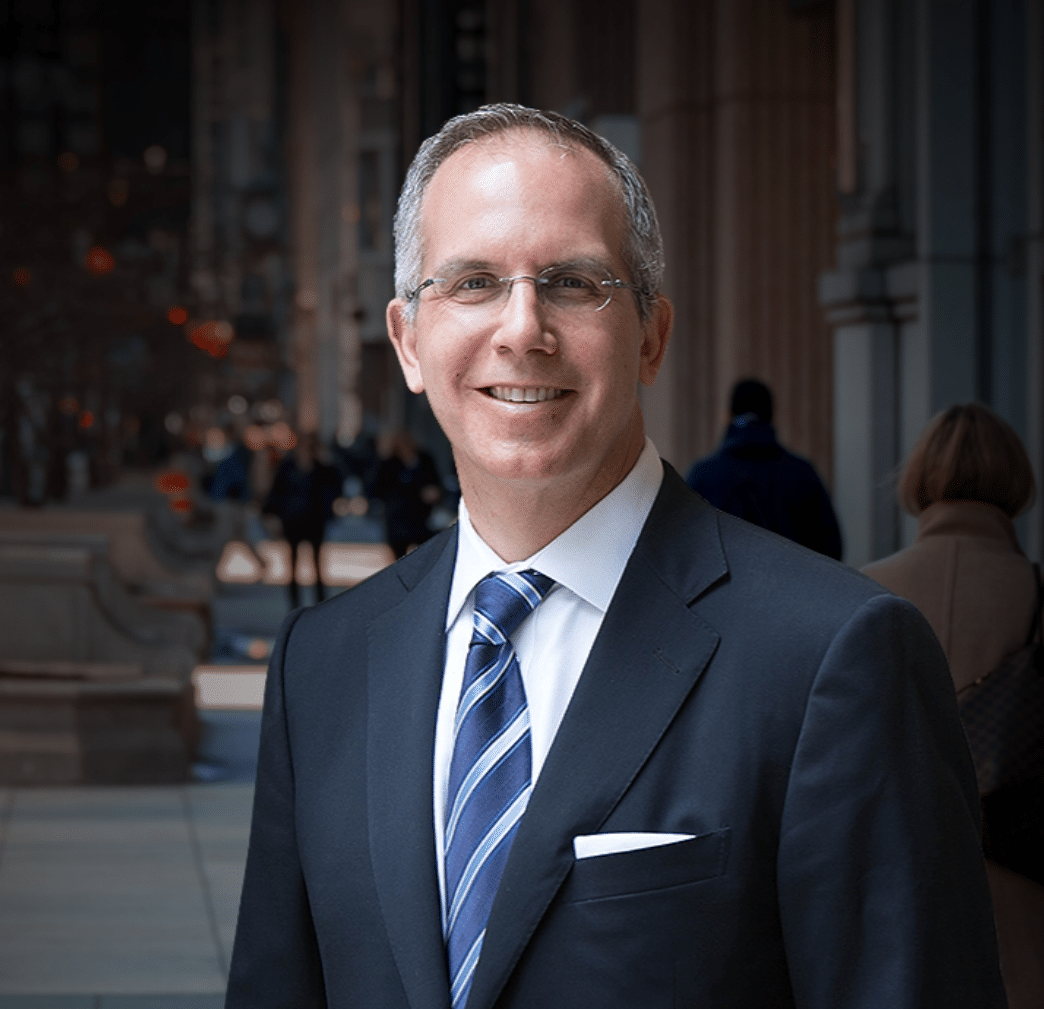 Chicago personal injury and workers' compensation attorney Howard Ankin has a passion for justice and a relentless commitment to defending injured victims throughout the Chicagoland area. With decades of experience achieving justice on behalf of the people of Chicago, Howard has earned a reputation as a proven leader in and out of the courtroom. Respected by peers and clients alike, Howard's multifaceted approach to the law and empathetic nature have secured him a spot as an influential figure in the Illinois legal system.