How long a personal injury lawsuit takes depends on the nature of the accident and the cooperativeness of the liable party. Personal injury lawsuits involve many steps that can seem to drag on forever. Various factors regarding the case can slow the process. With the help of a personal injury attorney, victims can seek a faster route to fair compensation.
Preparation for a personal injury lawsuit begins with hiring an experienced Chicago personal injury lawyer. Accident victims should speak honestly with their attorneys and have reasonable expectations regarding their case. Victims should begin building their medical case immediately and continuously keep detailed records of their experiences since the accident.
Factors That Determine How Long a Personal Injury Lawsuit Will Take
Every personal injury case is unique and requires a different amount of time to resolve. The average time to settle a personal injury case varies between one and three years. Victims may speed up the process by accepting initial settlements from insurance companies, but this may not be in their best interest. While these offers may seem faster, they may not be better in the long run. Typically, initial settlement offers are financially inadequate compared to the types of personal injury damages the victims suffered. Settlement negotiations, who's at fault, the type of accident, and the severity of injuries will all factor in how long a personal injury lawsuit will take.
Drawn-Out Settlement Negotiations
The resistance of the liable party to offer a fair initial settlement is one factor that will drag out a personal injury claim, as it adds more steps to the settlement process. There are many necessary procedures and steps in a personal injury lawsuit. Any claim must be assessed and evaluated in its entirety. After the claim is assessed, a demand letter will be delivered to the liable party. This letter may offer all parties an opportunity to achieve a settlement agreement, but if no agreement is met, other steps must be taken which include discovery, depositions, pre-trial motions, and trial.
After the initial settlement attempt is unsuccessful, settlement negotiations will begin between the representing attorneys. The volume of offers can vary depending on what position each party holds. Personal injury claims may be settled at any point in the process, and all negotiating is likely to continue during both the discovery and trial processes if a case proceeds to court.
Liability Issues
Liability disputes and multi-party liability can also affect the length of a personal injury claim. Having more than one liable party adds more variables to consider and can lengthen the time a personal injury case takes to resolve.
When personal injury claims involve more than one liable party, or numerous lawsuits are required, a case may drag on. Medical malpractice, premises liability, product liability, and nursing home abuse/neglect claims are the ones that tend to be the most complex.
Severity of Injuries
The type of accident and the severity of the victim's injuries can add time to a personal injury claim as well. Each accident claim will involve various investigation approaches and insurance matters to work through.
Compensation in an accident case should cover the full extent of any injuries and the need for medical care currently or in the future. Past and future losses should be carefully figured out, along with a victim's ability to earn a living and enjoy his or her life after the accident. Severe injuries will require more medical treatment and prolonged recovery times than less severe injuries. This means it may take longer to calculate the true value of an accident claim.
Common Reasons for the Delay in a Personal Injury Claim in Illinois
Personal injury claims can be delayed for numerous reasons. Gathering evidence, preparing a victim for questioning/trial, and pre-trial motions can take a great deal of time.
Insurance companies may take their time reviewing all the accident reports and details of a victim's insurance policy. Depositions can add to the length of time involved in a personal injury claim. Victims must be prepared to answer a variety of questions and provide details of the accident. Pre-trial motions may be filed repeatedly so that the main issues are all ready for trial. Each of these steps can face complications or delays, contributing to longer personal injury claim timelines.
Preparing Your Case to Prevent Delays
The time it takes to acquire and review essential documentation can increase the length of a personal injury claim. Keeping documents well-organized and collecting evidence right away can help prevent delays.
Documentation provides the most evidence and support for personal injury cases. The main types of documentation in a personal injury case include medical records, proof of medical bills and other expenses, copies of insurance policies, police reports, and injury diaries.
Personal injury attorneys will send out a request for a copy of the victim's health records. These records assist attorneys in getting an in-depth view of any injuries and conditions.
Medical bills or other expenses for a victim's injuries should be documented and kept. These can include caregiver wages, travel expenses, or medical equipment or supplies. Victims should also document any time off work due to their injury.
Current insurance policies should be provided to the victim's lawyer. This remains a fact regardless of who is liable for the accident. A police report should also be provided for review.
Injury diaries can help victims keep track of their pain and suffering. Victims should document dates/times, how much pain they were experiencing, medications needed, events missed, and any mobility limitations.
How Long Do You Have to File a Personal Injury Lawsuit in Illinois?
Victims must file their personal injury case within the statute of limitations. In Illinois, personal injury lawsuits must be filed within two years of the incident. This two-year deadline applies to all personal injury claims, which includes:
Motor vehicle accidents (car, truck, motorcycle, etc.), Bicycle accidents, Pedestrian accidents
Premises liability matters (dog bites, negligent security, slip and falls, etc.)
Product liability involving defective products
Nursing home abuse and neglect
Wrongful death
Claims for government tort cases, medical malpractice, and workers' compensation benefits all have other statutes of limitations that apply to those specific cases.
Exceptions for Government-Related Cases
The government is generally protected by sovereign immunity that protects it from liability in various personal injury lawsuits. The Illinois Court of Claims Act and Local Governmental and Governmental Employees Tort Immunity Act provide exceptions. If the government is guilty of negligence that contributed to an accident or injury, victims can file claims for damages against the government or local municipality. The Illinois Court of Claims Act provides the victims one year from the date of their injury to file a notice with the Attorney General and Court of Claims. Once victims provide a notice of their claim, they are allotted up to two years to file their lawsuit. The Local Governmental and Governmental Employees Tort Immunity Act allows victims one year to file a willful and wanton misconduct claim.
Medical Malpractice Cases
Medical malpractice lawsuits have a two-year statute of limitations, but the clock may start differently than other claims. The statute of limitations can run earlier if a victim knows or should have known he or she was injured. It can also change if the victim received written notice of any injuries. Victims are given additional time to file when their injuries are not discoverable immediately.
Workers' Comp Claims
Workers' compensation claims are a way for injured workers to recover compensation for any work-related injuries or illnesses they have experienced. The statute of limitations for these claims is three years from the date of a victim's injuries or two years from the date the victim last received any benefits.
Are There Exceptions to the Statute of Limitations?
Under Illinois Law, a statute of limitations may be "tolled" if a two-year timetable is not able to be reasonably applied to a personal injury case. This means the statute of limitations is halted or put on hold until the concern is settled. Instances that most commonly involve a tolled statute of limitations are if a defendant can't be located or has left Illinois, the plaintiff has a disability that stops him or her from filing a claim, the victim is a child at the time of the accident, or the discovery rule applies.
Reasons to Begin Legal Action Immediately After an Accident
To maximize the amount of compensation they are awarded, victims should hire a personal injury lawyer immediately after an accident. Personal injury lawyers know the system and the people in it. This allows them to reach earlier settlement agreements and expedite claims. An experienced attorney will negotiate better settlements and handle intense insurance companies. This provides victims with peace of mind and allows them to focus on their whole recovery process. Hiring an attorney can be a victim's first step in recovering financial losses.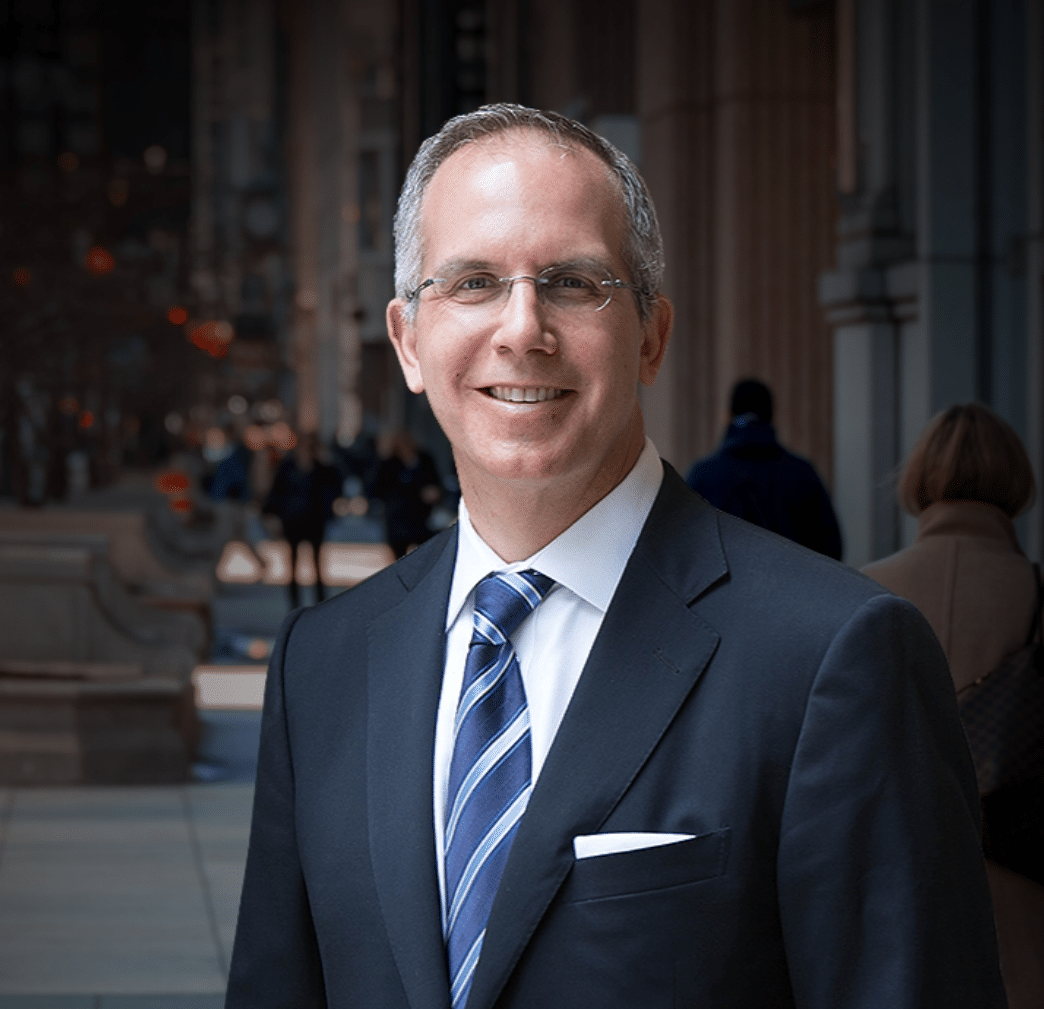 Chicago personal injury and workers' compensation attorney Howard Ankin has a passion for justice and a relentless commitment to defending injured victims throughout the Chicagoland area. With decades of experience achieving justice on behalf of the people of Chicago, Howard has earned a reputation as a proven leader in and out of the courtroom. Respected by peers and clients alike, Howard's multifaceted approach to the law and empathetic nature have secured him a spot as an influential figure in the Illinois legal system.