As Independence Day approaches, Illinois burn injury attorneys are preparing for another surge in personal injury claims and lawsuits. Despite laws that prohibit fireworks in Illinois, preventable accidents continue to maim or kill hundreds of people throughout the state. In light of recent fireworks accident statistics and fire safety and prevention month, lawyers are urging people to use extreme caution when handling fireworks. Following a few fireworks safety tips for the 4th of July can help prevent severe, and even deadly, injuries during your holiday celebration.
(The article continues after the infographic)

Spike in Injuries Highlights the Need to Focus on Fireworks Safety
According to the Office of the Illinois State Fire Marshal, thousands of fires, burn injuries, amputations, and deaths are caused by fireworks every year, and the numbers continue to rise.
The National Fire Protection Association estimates that there were 19,500 reports of fireworks-related fires in 2018. These fires caused severe injuries, 6 deaths, and approximately $105 million in property damages in the United States that year.
During the period surrounding the 4th of July holiday season in 2019, fireworks accidents killed 20 people.
In 2020, during the pandemic lockdown when most public fireworks shows were canceled, 15,600 fireworks injuries were reported across the nation, and 26 people died in fireworks accidents.
Down from the spike that occurred the year before, 11,500 people were treated in emergency rooms across the U.S. for fireworks injuries in 2021. Roughly 74% of those injuries happened between June 18 and July 18 that year. Sadly, 9 victims lost their lives.
Despite increased awareness, education, regulation in nearby states, and laws that prohibit the sale and personal use of fireworks in Illinois, millions of people continue to celebrate the 4th of July, hold backyard barbecues, and spice up other holidays and events with fireworks. Inevitably, many of these people suffer serious injuries or death because of the fiery risks of Fourth of July fireworks.
Understanding Illinois Fireworks Law
Burn injury attorneys suggest that by understanding and complying with Illinois fireworks laws, Chicagoans can reduce the risk of injuries and deaths on the 4th of July.
The sale or purchase of most consumer fireworks is illegal in Illinois. While some villages, municipalities, and counties have passed ordinances that make them more lenient on fireworks than others, strict regulations still apply. For information about which fireworks are legal in Illinois, be sure to check your local guidelines. The few consumer fireworks that are allowed in the state are those that have less chance of causing serious injuries or deaths.
When Did Fireworks Become Illegal in Illinois?
Most fireworks became illegal in Illinois in 1942. Although Illinois residents have voted against the state's fireworks ban for approximately 80 years, Illinois remains one of just four states in the nation that ban the personal use of most fireworks.
Why Are Fireworks Illegal in Illinois?
Fireworks are illegal in Illinois for various reasons. The loud sounds, flashes of light, and debris that they cause can be a nuisance to Illinois residents, but that is just the beginning. In some cases, fireworks celebrations can traumatize pets. They can also trigger symptoms of post-traumatic stress disorder (PTSD) in certain people. Illinois residents who have been victims of gun violence served in the military or were involved in a severe car accident or explosion are especially at risk.
Another primary reason why fireworks are illegal in Illinois is that they are known for causing significant property damage to homes and businesses, and severe injuries to residents in the state. Every year, burn injury lawyers handle fireworks accident claims and lawsuits that arise because of inadequate supervision, reckless behaviors, and defective products. In 2021, approximately 31% of fireworks products that were tested were found to have non-compliant components. This includes fireworks with fuse violations, products containing prohibited chemicals, and those that were overloaded with pyrotechnic materials.
What Fireworks Are Illegal In Illinois?
Under the Pyrotechnic Use Act (PUA) in Illinois, almost all consumer fireworks are prohibited. This includes firecrackers, roman candles, bottle rockets, skyrockets, etc. Current state laws regarding fireworks bans exclude novelty items like sparklers, snappers, smoke bombs, snake pellets, and small noisemakers. However, many of these items may be banned under local laws and city
ordinances. In Chicago and many other Illinois cities, for example, sparklers are illegal. Considering that sparklers caused approximately 2.5 times as many injuries as bottle rockets in 2019, perhaps this is a good thing.
Penalties for Violating Illinois Fireworks Law
People may be guilty of violating Illinois fireworks law if they are found to be in possession of banned products or using them. The transportation or sale of most fireworks is also illegal in Illinois. Despite stiff penalties for lawbreakers, which can include fines of up to $2,500, one year behind bars, or both, people continue to cross state lines to bring fireworks to their Independence Day celebrations.
Understanding Indiana Fireworks Law
Indiana fireworks laws are significantly more lenient than the fireworks laws in Illinois. While most fireworks are legal in Indiana, consumers and businesses must comply with the state's regulations and your city's ordinances. For consumers who wish to purchase or ignite fireworks, it is important to understand when and where fireworks can be used in Indiana, how old you must be to purchase and use fireworks in the state, and what types of fireworks can be used.
When and Where Fireworks Can Be Used in Indiana
In Indiana, state law permits consumers to set off fireworks year-round, from 9:00 a.m. to 11:00 p.m. On Memorial Day, Independence Day, and Labor Day, consumers may use fireworks from 9:00 to midnight. On New Year's Eve, the time to ignite fireworks is extended to 1:00 a.m. on New Year's Day. While local ordinances may limit fireworks usage at various times throughout the year, the following times are protected by state regulations.
June 29 to July 3: Fireworks use is permitted from 5 p.m. until two hours after sunset
July 4: Consumers can use fireworks between 10 a.m. and midnight
July 5 to July 9: Fireworks are legal from 5 p.m. until two hours after sunset
December 31: Consumers can ignite fireworks between 10 a.m. and 1 a.m.
To comply with state laws, consumers may only use fireworks in select locations. You can ignite fireworks on your own property, the property of someone who gave permission, or a location that is designated for the discharge of consumer fireworks.
How Old Do You Have to Be to Buy Fireworks in Indiana?
State law requires consumers to be at least 18 years of age to purchase fireworks in Indiana. Although children under 18 can legally use fireworks, the law requires that an adult be present.
Penalties for Violating Indiana Fireworks Law
If you violate Indian fireworks law, you could be charged with a class "C" infraction, which could come with a fine of up to $500. More serious violations can come with significant consequences, however. For instance, people who recklessly, knowingly, and intentionally use fireworks that cause property damage can face class "A" misdemeanor charges which are accompanied by up to one year in prison and fines of up to $5,000. If bodily harm results from the violation, the charge is enhanced to a level 6 felony, which could bring up to 2.5 years in prison and up to $10,000 in fines. If your fireworks violation causes death in Indiana, you could be charged with a level 5 felony. A conviction could mean up to six years in prison and fines of up to $10,000.
What About Buying Fireworks in Indiana and the Other Neighboring States for Use in Illinois?
Illinois residents who disagree with the ban on fireworks continue to celebrate their independence by traveling to neighboring states to make their purchases where fireworks are legal. In many cases, these people bring the fireworks home to Illinois for their holiday get-togethers. As a result, fireworks businesses are booming in Indiana, especially in towns near the state line.
Carrying fireworks across state lines is a federal offense. Although most fireworks, except those that are prohibited by federal law, are legal in Indiana, people who buy them and transport them into Illinois could find themselves spending up to one year in prison.
Types of Injuries from Fireworks Accidents
Although some fireworks injuries are minor and recover without the need for medical treatment, preventable fireworks accidents can also cause severe, disfiguring, disabling, and even deadly injuries to victims. The CPSC estimates that roughly 180 people per day are treated in emergency rooms for fireworks injuries that happen during the weeks surrounding Independence Day. Most of these victims suffer injuries to their hands, faces, eyes, ears, and extremities. The most common types of fireworks accident injuries include:
Burns: First and second-degree burns are by far the most common type of injury that is caused by fireworks accidents. Caused by open flames, accidental fires, and explosions, burns account for approximately 32% of all fireworks-related injuries.
Open Wounds: Flying objects and explosions cause lacerations, penetration injuries, and other open wounds that send countless victims to the ER on the 4th of July.
Amputations: Fireworks explosions can cause significant damage to nearby body parts. In some cases, the damage is so severe that fingers, hands, toes, and other body parts must be surgically removed. In other cases, limbs are amputated during the accident.
Blindness: Although flash injuries from fireworks can cause blindness as well, the most common cause of fireworks-related site loss is getting struck by a spark or flying object.
Hearing Damage: Part of the attraction of fireworks is the loud noise most of them make, but that sudden boom can be damaging to your hearing.
Fireworks Safety and Accident Prevention
Burn injury lawyers and safety experts suggest that the best way to protect yourself from injuries caused by fireworks accidents is to avoid celebrations where people are using consumer fireworks. Instead, observe professional fireworks displays or celebrate with alternative methods. If you plan to use fireworks, the CPSC and other safety organizations and experts recommend that you use extreme caution and follow these fireworks safety tips.
Never allow young children to ignite or play with fireworks, even if they seem harmless. Sparklers are some of the most popular products for younger age groups, for instance, but these devices burn at approximately 1,200 degrees. That is roughly 300 degrees hotter than what it takes to melt glass. Additionally, many fireworks products are designed to look like children's toys. It's common for these items to fly into the air or scatter on the ground uncontrollably – raising the risk of injury.
Prepare for your fireworks celebration by dampening the ground with water to reduce the chances of an accidental fire igniting or spreading. Keep a bucket of water or a garden hose nearby as well, in case of a fire or burn accident.
Never light more than one firework at a time, and make sure your body parts are held away from the device when lighting the fuse. Do not attempt to hold fireworks while lighting them, and avoid pointing or throwing them at other people. Once the firework is lit, move quickly away.
Do not try to relight malfunctioning fireworks. Instead, douse them with water from your garden hose or bucket and then throw them away.
Never handle fireworks while you are impaired by drugs or alcohol.
Filing a Fireworks Injury Lawsuit
If you were injured or your loved one was killed in a fireworks accident, you may be entitled to compensation. You may be able to file a burn injury claim or fireworks injury lawsuit to recover money to pay for your medical bills, lost wages, and pain and suffering. The success of your case will depend on whether the individual or business that caused or contributed to your injuries acted negligently or maliciously.
If your fireworks accident happened on someone else's property, you may be able to file a personal injury claim against the person's homeowner's insurance policy. If the person who caused your fireworks injury was in violation of Illinois fireworks law, a local law, or acted negligently or intentionally, you may be able to bring a fireworks injury lawsuit against that person directly.
Sometimes, however, businesses and manufacturers can be held liable for fireworks accidents as well.
Suing for Fireworks Accidents at Professional Displays
Companies who are hired to put on public fireworks displays owe a duty of care to prevent foreseeable injuries to spectators. If they breach that duty and someone gets hurt or killed, they can be held liable for damages. The pyrotechnic company may be liable for injuries if they:
Did not set up fireworks and launching equipment correctly
Failed to maintain launching equipment
Set off fireworks too closely to spectators
Aimed fireworks directly at spectators
Suing for Fireworks Injuries Caused by Defective Products
Fireworks are regulated by the Bureau of Alcohol, Tobacco, Firearms, and Explosives, commonly referred to as the ATF, the Consumer Product Safety Commission, and the United States Department of Transportation. These agencies regulate things like construction and performance, warning labels, and the transportation of fireworks. Products that do not meet safety guidelines are defective.
If the company that manufactured the fireworks that caused your injury failed to comply with the guidelines set forth by the ATF, the CSPC, or your locality, you can file a defective product lawsuit against the manufacturer.
If the company that transported the fireworks to the seller did not follow DOT regulations and caused the fireworks to be defective, you may have a case against the trucking company.
Additionally, if you purchased a dangerous or defective product from a seller who knew there were safety issues, you may be able to sue that party as well.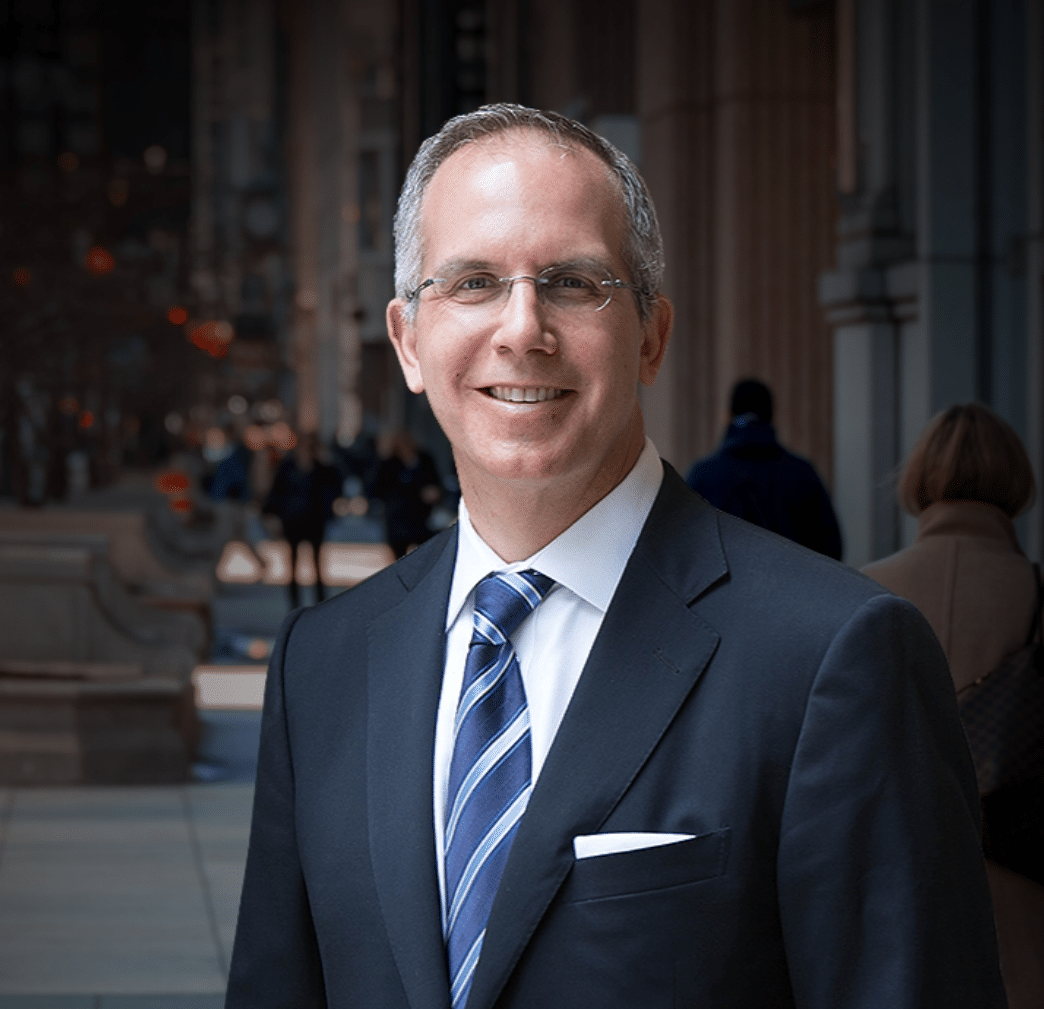 Chicago personal injury and workers' compensation attorney Howard Ankin has a passion for justice and a relentless commitment to defending injured victims throughout the Chicagoland area. With decades of experience achieving justice on behalf of the people of Chicago, Howard has earned a reputation as a proven leader in and out of the courtroom. Respected by peers and clients alike, Howard's multifaceted approach to the law and empathetic nature have secured him a spot as an influential figure in the Illinois legal system.